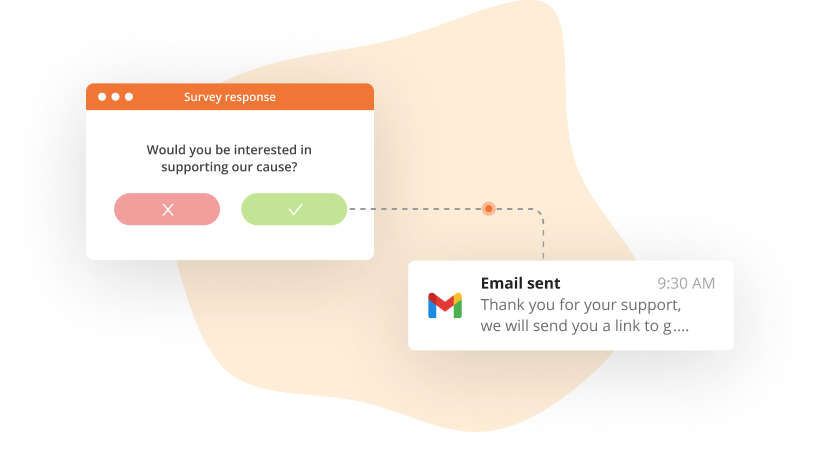 Retarget your contacts based on their survey response or call disposition
Utilize multi-channel communication mediums to retarget your contacts into different campaigns based on their survey responses or call disposition to boost conversion.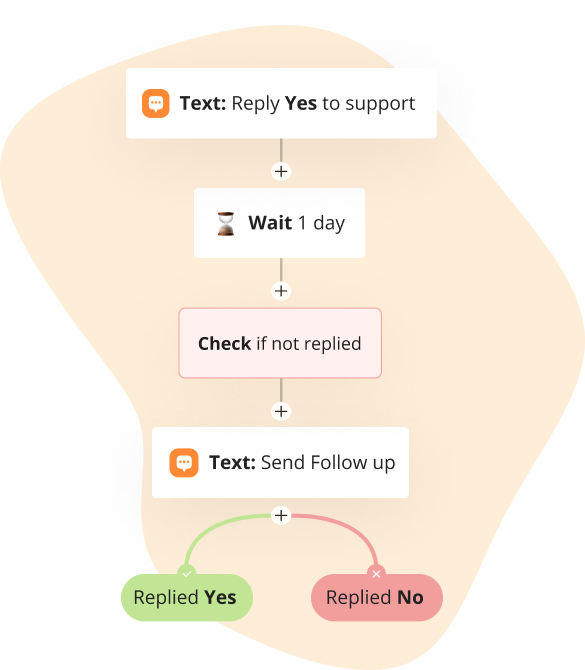 Send follow-up communication to your contacts based on their activity
Automatically re-engage contacts by sending them personalized follow up communication at the right time, on the right channel to maximize engagement.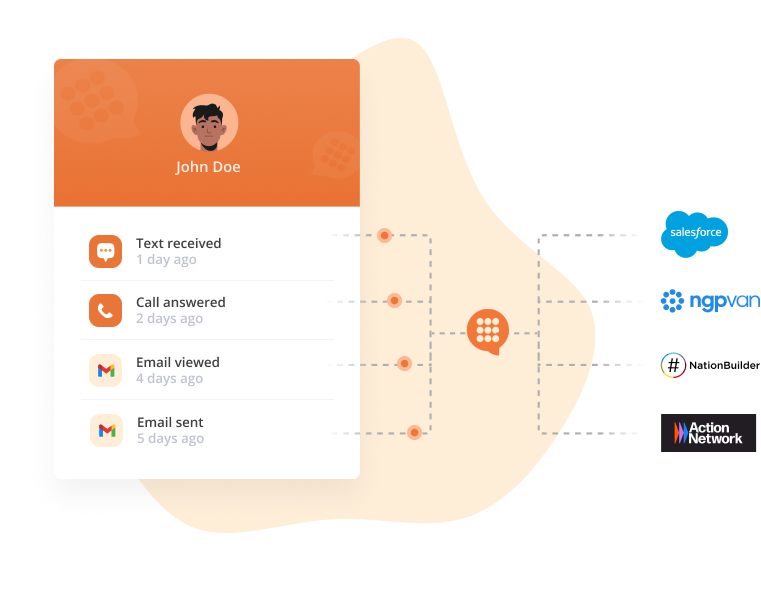 Get 360 degree view of your contacts by sending data to your CRM
Automatically send contact data to your CRM using webhook. No need to export and import CSVs between multiple platforms.