4 Key aspects to a successful phone banking campaign
July 26, 2016 - 4 minutes read
Organising phone banking for a cause or a political campaign is really tough. If you've managed campaigns in the past, you'd know that a typical phone banking campaign involves:
Getting motivated volunteers to run your campaign
Managing lists of people and campaign data
Convincing your voters about your agenda
Managing campaign logistics
and many more..
In this article, we'll cover a few key aspects that you, as a campaign manager, should track for the success of your campaign. While few of these aspects improve the efficacy of your campaign, some of them bring your attention to the campaign's operational efficiency.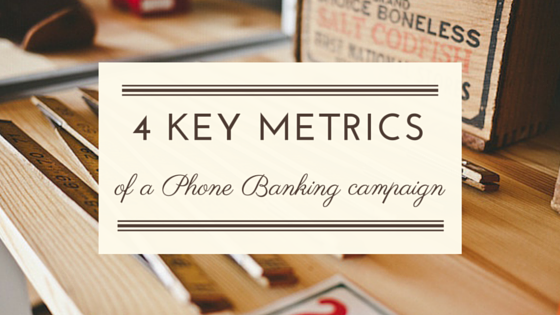 Measure your Reach
This is quite obvious but many times not measured, how many voters or supporters were you able to reach out to during the campaign. Has the number of people talked to increased or decreased during a phone banking campaign? This gives you insight into the efficiency of either your agents or script or even phone banking tool. The more voters you talk to, the better they know about what you stand for, and higher are the chances of them favourably responding to your campaign. Being persistent and constantly taking steps to increase your reach is very critical. Take help of digital mediums like social media, online PR and try to collect the most voter data.
Volunteer Recruitment
Volunteers are supporters and supporters are your best evangelists and they can do wonders to your campaign. Not only do they give a boost to the morale of your volunteers but they also bring in their friends or relatives to volunteer for you. Increase in the number of volunteers maximizes your ability to reach out to more voters, this in turn positively impacts the momentum of your campaign in a big way. If you see a dip in the number of volunteers you are recruiting or your churn rate is high, it might be a sign that your phone banking campaign needs optimisation.
Technology
Advent of information technology is a welcome change in the political and advocacy space. Cloud telephony has made sure that volunteers can make calls right from their homes at cheaper rates. Processes like list management, CRM integration and data management is now automated. Analytics and predictive intelligence has made decision-making a breeze. Choosing the right tool will definitely impact your campaign in great ways.
Track Conversions
Keep an eye on what your end goal is. Would like to swing an election in your party's favour? Or get your petition signed, hands down? Then what you need to look at is a measurable goal that is a strong indicator of your end business goal. In case of political campaigns, it's always that section of undecided voters who can swing an election. Reaching out to these voters and keeping track of their response to your campaign will help your track your goals.
While the above key aspects are essential, you should retrospect and figure out other factors that impact your campaign. An intelligent way to do that is analysing data from past phone banking campaigns.
Hope this article was helpful to you. We'd love to hear your opinion and your story. Happy campaigning and stay tuned for more articles on our blog.
Tags:
Phone Banking
,
Tracking