The public largely doesn't think of nonprofit organizations as major technological innovators. However, history has already proven that nonprofits act as central drivers of development in communications technology in the 21st century.
Just look at social media. The 2018 Global NGO Technology Report explains that "early adopter NGOs were active on social networks long before the idea had even occurred to government institutions and corporations." Nonprofits of all shapes and sizes were a major force behind the growth of online social networks, now instrumental in connecting everyone — individuals, businesses, organizations, political campaigns, and more.
Even before that, nonprofits led the charge into the world of blogging, helping to change our concepts of what digital content can be. The report continues: "At the time, blogging was a radical shift in content strategy and it was considered risky for an NGO to open themselves to public comment."
Things have certainly changed since those days. All types of organizations now thrive on public comments, finding success by creating and leveraging as many digital connections and outlets as they can in smarter ways than ever. These outlets then generate more data, and nonprofit analytics are the key to continuously refining your overarching strategies.
The world of communication technology, particularly, can have major impacts on fundraising results. Here are 5 of the most effective ways to get started:
Integrate your tools to refine your communications.
Target your marketing strategies whenever possible.
Truly leverage your organization's reach on digital networks.
Tap into the world of corporate philanthropy with automated tools.
Optimize all of your content to increase visibility online.
Here at TeamDNL we help nonprofit organizations find and configure the right digital tools for their missions. However, doing so requires first understanding all the very tangible benefits that updated technology can bring to your fundraising strategies.
Let's walk through these examples, and then you'll be ready to begin charting your organization's next great technological leap.

1. Integrate your tools to refine your communications
All nonprofits know that working to nurture more personalized communications with your donors, especially your top supporters, is a best practice. Not only does it boost retention rates, but it also helps to more generally develop a warmer, more supportive culture around your organization.
There are quite a few ways to refine your donor communication and make them feel more personal. These strategies include:
Identify donors' emotional connections to your cause.
Tell them how their contribution made a difference.
Send personalized event invites to top donors.
Take a more localized approach to your communities of donors.
Initiate ongoing conversations whenever possible.
Your organization probably already pursues a few or most of these communications strategies, but are your digital tools contributing, as well? The best way to direct your entire tech arsenal towards refining your donor communications is to focus on integrations.
That is, all of your tools need to speak the same language; otherwise, important insights can fall through the cracks. Your CRM or donor database, for instance, is your organization's central location for storing donor contact info and relationship histories. It's essential that your marketing and other communications tools can easily draw from this resource.
Integrating your tech tools can be a serious challenge in some contexts. If all your software isn't designed to immediately fit together, the help of a nonprofit technology consultant can be invaluable. We've outlined our TeamDNL problem-solving process to give you an idea of how your integrations consultation might work.
In many situations, though, integrations are fairly simple. Software developers are more aware than ever that the ability to integrate their products derives a huge part of their value!
For example, CallHub's innovative text and voice messaging tools integrate seamlessly with Salesforce and CiviCRM. This allows nonprofits to quickly and easily create new communication campaigns targeted to specific segments of their donor base without bouncing between applications.

2. Target your marketing strategies whenever possible.
This method of using technology to enhance your fundraising results goes hand-in-hand with the first one. The primary benefit of integrating your tools is that it then becomes much easier to target your communications in specific ways.
Targeting your communications begins with donor database segmentation.
Segmenting your donor database is essential for any effective marketing, communications, or fundraising campaigns. It essentially boils down to ensuring that the right donors, either existing or prospective, are seeing the right message to inspire them to take action at the right time.
As an essential method for targeting your messaging, your organization's digital toolkit must actively support your donor segmentation efforts. For instance, your CRM or other database should include the ability to create custom fields and configure automatic reporting from your other integrated tools.
That's where full-service marketing software suites can be extremely useful. Designed to integrate seamlessly with a huge variety of database and management systems, suites like Luminate Online draw directly from your central database to segment, refine, and target all your messaging like never before. Marketing suites and integrated tools address diverse needs:
Custom and automated email campaigns directed to specific segments like brand new donors, donors with children, longtime supporters, etc.
Digital marketing functions like site creation, social media campaign management, and content optimization, all perfectly tailored to interest your donors
Advocacy tools to raise awareness quickly, customize your messages to specific districts, and provide easy tools for supporters to take immediate action
The greatest benefit of targeting your communications and using integrated suites of tools? The detailed analytics insights that emerge to continue guiding your strategies.
For instance, let's say you're developing a phone call marketing campaign to attract the support of a specific segment of donors. A quick glance at your integrated database and marketing tools could tell you that same segment took little interest in your last phone campaign. A text message marketing push might be the most effective next step instead.
Targeted communication strategies generate targeted insights. When your tools both generate and draw from these insights, your team won't have to learn the same lesson twice.

3. Truly leverage your organization's reach on digital networks.
The spread of digital network technologies like social media platforms have been something of a revolution in the digital world. Web-based communication is intangible; that's why our connections, the digital networks that make up the internet, are where real action and opportunity arise.
We already know that social media has become an indispensable tool for all organizations, businesses and nonprofits alike. It serves a number of extremely valuable functions for nonprofit organizations. Depending on your own mission and social media strategy, these functions likely include:
Sharing your organization's updates, announcements, and online content
Directly engaging with your donors and supporters
Raising awareness by encouraging followers to share your content
Building brand recognition among the platform's users
Fielding direct suggestions and feedback from followers
Driving more donations and web traffic with paid social media advertisements
However, these benefits aren't necessarily direct. They do provide immense marketing and promotional value, and the ability to engage with supporters anytime anywhere is priceless. However, developments in network technologies and strategies have made it easier than ever to actually leverage your connections on digital networks into financial support.
Peer-to-peer fundraising is a classic example of how networked technologies and methods can translate into increased, tangible support for nonprofit organizations.
Peer-to-peer fundraising platforms make it possible to engage your entire online network, starting with your organization's most devoted supporters. Acting as hubs, they can help spread the word to their own personal networks of contacts, raising funds on your behalf along the way.
Concepts of semi-decentralized networks are becoming increasingly common in the world of nonprofit marketing and fundraising. Peer-to-peer texting is a great example.
If your organization chooses to conduct any networked or peer-to-peer strategies, though, make sure your database and fundraising software are equipped to properly record all that data! These campaigns generate a lot of useful data and teach you more about your base of support.

4. Tap into the world of corporate philanthropy with automated tools.
The phrase "corporate philanthropy" probably doesn't immediately come to mind when we discuss how technology can enhance your organization's fundraising strategies. This is a huge mistake, though.
Ignoring corporate philanthropy is one of the biggest missed opportunities for nonprofits of all sizes year after year.
Most donors are unaware of corporate philanthropy programs through which their donations can be matched by their employers, let alone their own eligibility for them. Raising awareness of these programs can help unlock an entire new source of revenue for your organization.
Better yet, automating the entire eligibility search and match request submission process can provide a permanent, built-in boost to all of your future fundraising campaigns.
The ability of corporate philanthropy and matching gift software to pull from sources scattered all across the internet has resulted in the emergence of some extremely valuable tools. 360MatchPro is a leader in the space because its features address the matching gift process from all angles:
Eligibility screening from donor's email domain, donor input during donations, bulk uploads, and automated email follow-ups
Custom branding and messaging for your organization's matching gift search and submission page
Automated triggers and timing to reach out to potential matches at just the right time
Streamlined matching gift submission for donors to navigate immediately to their employers' website and complete the request
In the past, nonprofits that were in-the-know about the value of corporate philanthropy programs depended fully on the motivation of their donors to research their own eligibility and submit requests.
Today, the ease of finding information online and the ability to integrate and automate our tools in smarter ways means that this sort of hidden secret has become immensely more valuable.

5. Optimize all of your content to increase visibility online.
In the 2018 Global NGO Technology Report, 80% of nonprofits surveyed agreed that "social media is effective for recruiting volunteers."
The passion of their supporters certainly plays a huge role in generating buzz around social media calls-to-action and attracting more volunteers to contribute to your mission. That impressive statistic, though, is also largely the result of nonprofits learning to create smarter, more optimized digital content.
In the age of social media and digital marketing, we have to follow more best practices for content creation as platforms and technologies develop. A few standard examples include:
Pay attention to the design of your nonprofit's website. Poor web design can actively drive away new visitors and donors by presenting a poor image.
Optimize your blog posts to target specific keywords whenever possible. This increases the chances that you'll be found by interested users who might not know your work.
Create a variety of content across several channels. Blog posts, photos on Facebook, and (most importantly) videos are essential pieces of a strong content strategy.
Ensuring that your digital content is optimized for increased visibility to online audiences largely boils down to user experience, or UX. Strong user experience on your site ensures that your users have an easy time finding and using whatever they came there to do, be that learn more, sign up for your newsletter, or make a donation.
Streamlining the experience of your site and communicating clearly in your site's copy are the building blocks of positive UX.
Don't forget mobile users, too! Web visitors on their smartphones make up a huge portion of total web traffic, and if your site looks terrible or simply doesn't work on their smaller screens, don't expect them to stick around or take interest in your work.
Nonprofit organizations have long been early adopters of emergent trends in the world of communication technology due to necessity. The ability to reach audiences and donors all around the world via social media, for instance, has been a monumental game-changer.
This post outlined just a few more elementary examples of the way that new trends and best practices for fundraising and information technology can seriously boost your efforts. There's a whole world of nonprofit technology out there, so keep exploring!
---
Author: Carl Diesing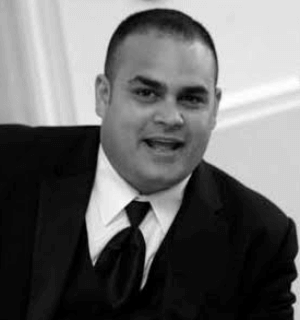 Carl Diesing, Managing Director – Carl co-founded DNL OmniMedia in 2006 and has grown the team to accommodate clients with on-going web development projects. Together DNL OmniMedia has worked with over 100 organizations to assist them with accomplishing their online goals. As Managing Director of DNL OmniMedia, Carl works with nonprofits and their technology to foster fundraising, create awareness, cure disease, and solve social issues. Carl lives in the Hudson Valley with his wife Sarah and their two children Charlie and Evelyn.