7 Interesting Facts About Donald Trump
September 8, 2016 - 4 minutes read
Billionaire Donald Trump has been a media celebrity for a long time, even more so now with his bid for President. Being the Republican Party nominee for President, interest in Trump hasn't been higher. In that context, let's have a look at some interesting facts about "The Donald".
He's an actor
Back when Trump was known only for his business pursuits he capitalised on his brand and wealth to act in a couple of TV shows and movies. His role in 'Ghost Can't Do It' even earned him a Razzie for Worst Supporting Actor. His reality game show, 'The Apprentice' did much better with Trump getting a handsome paycheque of $375,000 per episode. His role as producer on the show also got him a star on the Hollywood Walk of fame.
He was a troublemaker
Trump attended elementary school and junior high in Queens, New York. But at the age of thirteen Donald got booted from his private school due to behavioural problems. His parent sent him to New York Military Academy in the hopes that it would teach him discipline. He did well there earning the rank of Captain. He passed out from the academy and went on to study Economics at the University of Pennsylvania and later on taking undergraduate classes at Penn's famed Wharton School of Business.
British Parliament debated Trump's entry into the country
The British Parliament once debated whether to deny Trump entry into Britain. The debate was held on behalf of a petition signed by 370,000 Britons denying him entry. Apparently the Britons did not care for Trump's views on Muslims and immigrants which they condemned as "hate speech".
Not his first run for president
In 1999 Trump renounced his membership in the Republican Party. He joined the Reform Party and made a short bid for president in the year 2000. Although he dropped out of the race, he received more than 15,000 votes in the party's California primary.
He is a germaphobe
Donal Trump is a self confessed germaphobe and considers himself "a clean hands freak". That could be a problem considering that he would be expected to shake around 65,000 hands year.
He's made a few business fumbles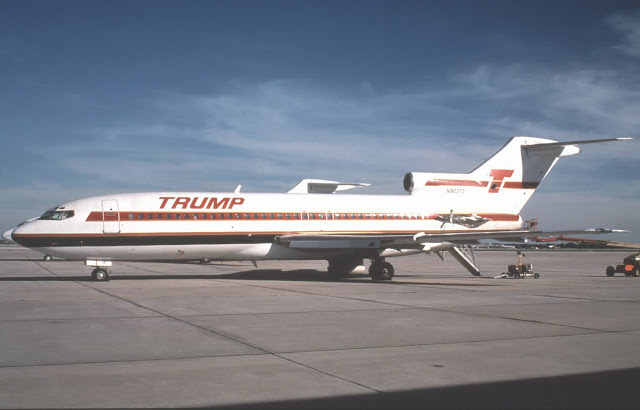 Over the years the president hopeful tried his hand at a variety of business ventures, some of them not so successful.
Trump Entertainment Resorts filed for bankruptcy the fourth time in 2014.

Trump Mortgage was started just before the recession hit US markets and shut down its doors after one-and-a-half hears.

Trump acquired eastern Air Shuttle in 1988 which ran flights between Boston, New York City and Washington, D.C. But Trump Airlines didn't stay aloft for long and Trump was forced to hand over ownership to his creditors.

Trump: the Game was released in 1989. The gameplay emulated The Donald's growth whereby four players must buy and sell real estate and try to trump one another in business deals. The game was discontinued due to very low sales.
Trump doesn't drink
Trump admits that he has refrained from alcohol due to the death of his brother from alcoholism. But he did start selling "Trump Vodka" which hit the shelves in 2006. The production was soon halted due to lack of interest.
Donald Trump
,
US Elections