April Product Updates
April 25, 2018 - 2 minutes read
We've redesigned the leaderboard to inspire your agents and also improved our Messaging Rates so that you can reach a LOT more people in a LOT less time. Add to that, with in-depth analytics now available on Collective Texting campaigns, you'll know exactly how well your peer to peer texting campaigns are doing in Real-Time!
Re-designed Agent Leaderboard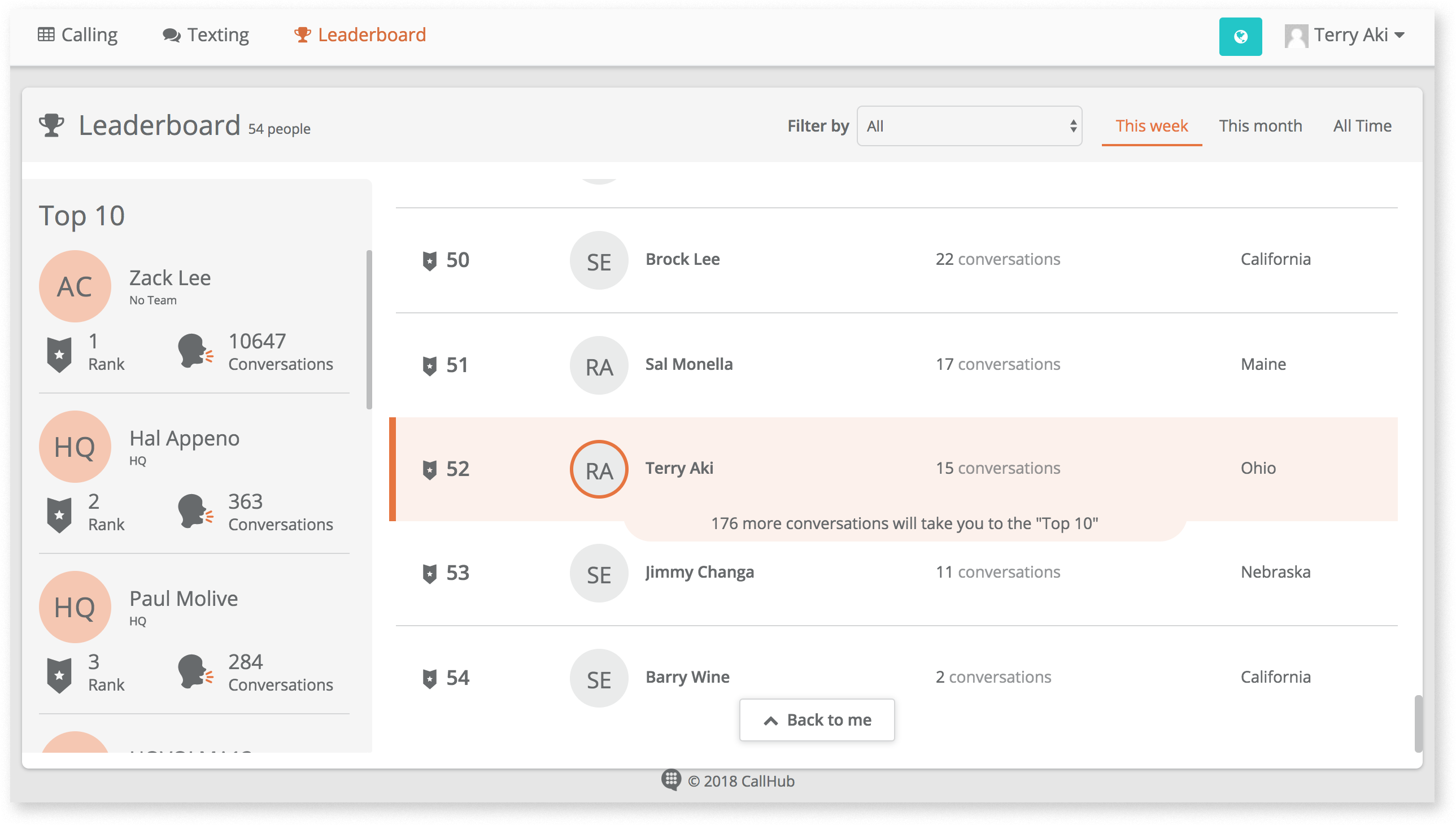 People like to keep score. And when you have volunteers huddled in a room making thousands of phone calls to support a candidate or cause, some healthy competition goes a long way in keeping them motivated. The CallHub Agent Leaderboard does just that with a weekly, monthly and all-time ranking of volunteers based on the calls they make. It also prompts more engagement from agents by showing them exactly how many more conversations will get them to the top ten. And if agents get lost scrolling through the rankings, the 'Back to me' button takes them back to their own individual ranking on the leaderboard.
The one thing you need to inspire your staff – A leaderboard
Analytics on Collective Texting campaigns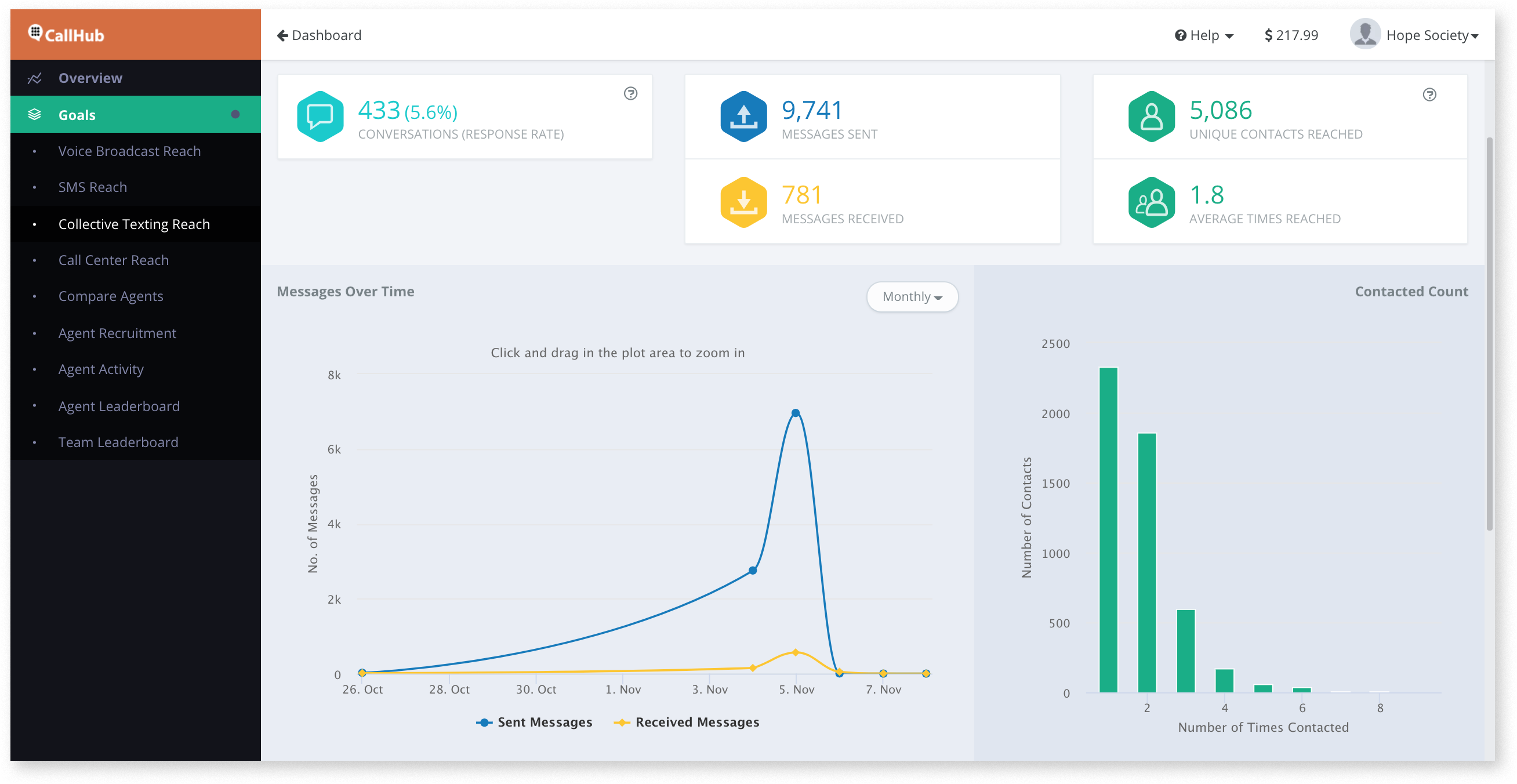 Measure the success of your peer to peer texting campaigns. Keep track of response rates, total texts sent and received, unique contacts reached, and compare the performance of your text bankers.
Improved Messaging rates
Limits on the number of texts you can send from a single caller ID (3600/hr) keeps your texting campaigns in compliance. But what about situations when you want to scale up beyond the limit? Now use additional caller IDs in your peer to peer texting campaigns to scale up your outreach as and when required. For example, adding two numbers to your campaign lets you send out 2x the number of text messages per hour (7200 texts/hr).
How it works:
(1) Enable Dynamic Caller ID when creating your Collective Texting campaign.
(2) Go to 'Numbers' tab on your left sidebar.
(3) Go to the section 'Block Of Dynamic Sender Ids Used For SMS Collective Texting Campaigns'.
(4) Select 'Manage Caller IDs' on the newly created Dynamic block.
(5) Rent numbers using area code and/or location.
Product Update