How To Build Your Donor List
August 24, 2018 - 7 minutes read
A few months ago, Dan was talking about fundraising with the director of a small nonprofit about the organization's fundraising plans for the upcoming year. A few minutes into the conversation, he asked,"Um do you think we can raise $60,000 from donors next year?"
The director was skeptical as he responded,"Maybe. How much have you raised?"
As they talked about the nonprofit's existing fundraising program, it was clear that the director didn't know how to answer Dan's question. There was no proper fundraising strategy in place and the donor lists which they had seemed all over the place.
Dan having several years of experience in fundraising, set out to solve the problem. He was able to identify huge opportunities for small organizations to increase their donor list and surpass their initial fundraising goals. Now, let's look at Dan's findings:
Start with your board
Start with your board members and staff who already understand what you're nonprofit is doing and why you're doing it. Reach out to them and remind them why they're interested in your cause and why they choose to work with you.
Ask your board members to reach out to their social circles. Show them you appreciate them for their support and keep them updated. Involve them in your fundraisers and events, this way your organization can get in contact with their social circle and expand its donor base.
Texts to build a donor list
While capturing emails are important, people prefer the ease of text communication. Send out event invites, rally support for your campaigns, ask for donations, boost event attendance or build your donor list through text messages.
SMS sign up campaigns lets you build your list from your website or social media accounts by letting people text a keyword to a number to support your cause. You can promote the keyword on your sites and once a supporter texts the keyword, you can follow up with an automated message to collect details such as name, number, email. Example:
Thank you for supporting Hope Society! Please text your name, last name, and zip code.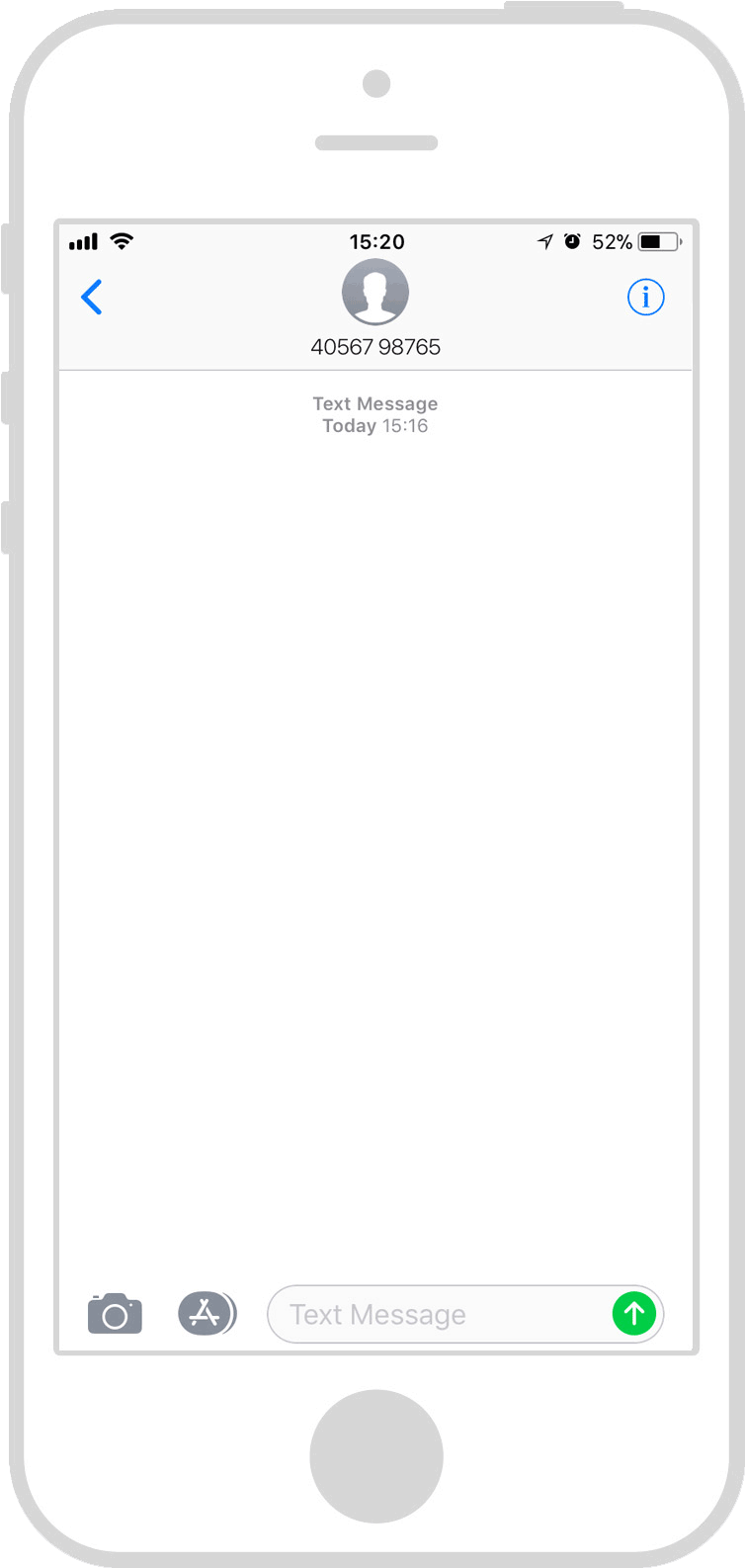 Once you have your list, you can use peer-to-peer texting to nurture a personal relationship with donors and to rally support for campaigns or fundraising. With broadcast texts, you can reach thousands of supporters with a click of a button and keep your supporters and donors updated.
Improve your online presence
Build and improve your online presence by providing information about your nonprofit's mission and work on various social channels and make sure your website is user-friendly and up to date.
Your website can bring in new supporters and if the ones who visit it aren't interested, your organization can lose out on potential donors. So make sure your homepage is clutter free, the content you post is compelling, and has a prominent call-to-action to sign up for your newsletter or other mailings and then encourage them to become givers. The sign-up forms should be straightforward.
However, don't neglect the things you have to do offline to improve your community presence. A simple way to do this is to call or write to your donors thanking them for their support in a personal way.
Make use of Peer-to-Peer Fundraising
Getting your supporters to fundraise on your behalf is the easiest way to expand your donor list!
Ask your supporters to become fundraisers for your campaign by sending a compelling email or hosting a contest on Facebook. Make use of social media to call on your supporters to fundraise on your behalf.
The one who signs up as fundraisers can reach out to their friends, families and social circles to bring in more donations, helping you build your donor list.
Other ways to build your donor list
Social media is a great place to build your donor list. It allows you to post frequent updates and tell your story within a single frame, making it easy for people to share your story and get involved. So include a call-to-action on all your posts and include a donate tab to your Facebook page. You can also push people to sign up for your emails through invitations, contests or free downloads.
Once you build a good list of potential donors, you must put in an effort to improve that relationship. So send out personal thank you's, call donors and engage with them on a one-on-one base. A thank you can be in the form of a nice card, a text or a personal phone call. It's cost-effective, will solidify your donor base, and secure thousands in future donations.
Don't give up on your lapsed donors. It's so much easier to bring back a former donor than recruit a new one. Reach out to them via a personal call, in a friendly, genuine way, letting them know you miss their valuable contributions. Update them on what is happening with your nonprofit.
Include a space for referral names in newsletters, receipts, and donation forms. This way you can connect with your donors' families and friends, who are often like-minded people and will be interested in your cause.
Create a membership program for your donors by keeping a low cost of admission. This makes donating fun and gives people an opportunity to interact with like-minded people. Encourage your society members to become your ambassadors, helping you gain new donors.
Building a donor list takes time and effort. Sometimes it's slow and unglamorous. But with time, you'll see a steady growth. And using a combination of these powerful tools will help you build your donor list and surpass your fundraising goals.
Tags:
donor
,
donor list
,
donor relations