Call Center leaderboard for agents and teams
December 14, 2016 - 2 minutes read
Leaderboards are fun, right? They motivate us, keep us engaged and present useful information in simple top-down order that's easy to understand for all. We've talked about the impact of leaderboards and gamification in a previous blog post. Leaderboards are fun!
Why do we keep bringing up leaderboards?
That's because the brand new CallHub Analytics plugin features leaderboards to track agents and teams activity throughout the campaign.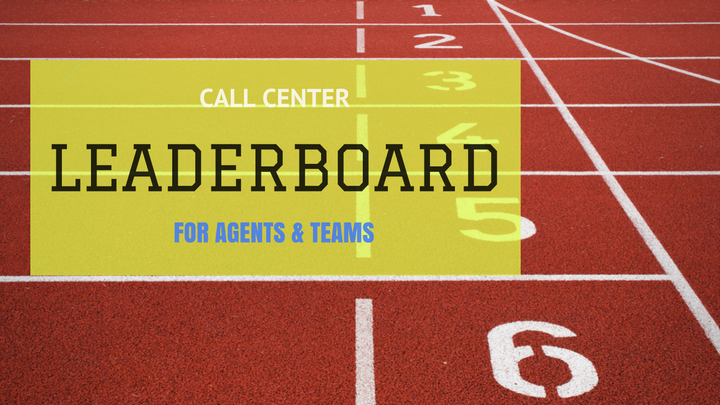 ---
Have you heard about the new CallHub Analytics dashboard? This post describes the various tools and graphs we have added to measure and scale your campaign using the analytics dashboard.
To access it, click on Analytics on the left sidebar within CallHub.
Coming back to leaderboards…
We have added two separate leaderboards – one for teams and the other for agents. The agent leaderboard is also available on the agent calling console. They can track their progress and compare it to other agents making calls.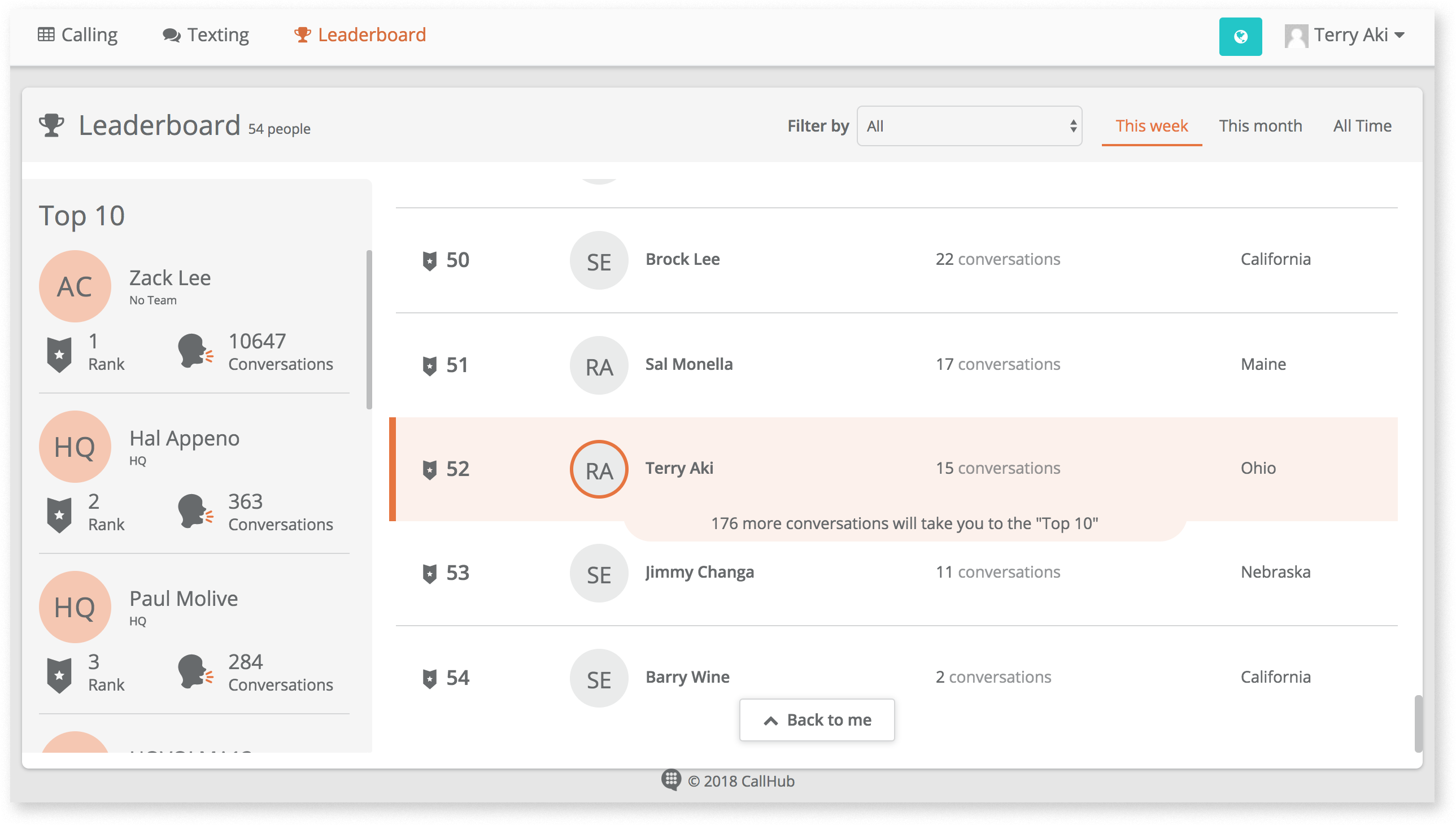 For teams, click on Team Leaderboard under Goals.
It shows you the:
number of calls
connect time and
talk time contributed
by each team. You could, of course, filter by date or pick a period (say, the last 6 months) to check the numbers within the period.
The Agent Leaderboard is quite similar. You can find it under Goals in the Analytics dashboard.
It lists the agents according to numbers of calls made, time given to the campaign and time spent on calls across all your teams. It also lists the team the agent belongs to.
There is a search function to quickly jump to a team or member and you can export the entire list to a PDF, excel or CSV for offline viewing.
Pretty nifty, huh?
We understand that managing a campaign can be a chaotic affair so these tools are here to help you visualize the progress and plan your moves. Recruit volunteers, organize them into teams and compare their activity as the campaign grows. Happy advocacy to you!
Tags:
analytics
,
Call Center
,
Newsletter