4 Charity Event Ideas That Don't Always Work for Fundraisers
March 8, 2019 - 8 minutes read
Having organized several fundraisers for your charity, you're probably bored of the standard way of raising money: telefundraising, online peer-to-peer fundraising campaigns, and on-the-ground fundraising drives.
So what's the first thing you do?
You run a quick google search on "Top fundraising event ideas". A number of results pop up, each with their version of the best event ideas which are supposedly guaranteed to bring hordes of money for your nonprofit.
The issue here is—a lot of these ideas are reliable, but there are some which may not be the best choice for you. This is especially true if you're a small or mid-sized nonprofit.
So in this article, let's look at the four charity event fundraising ideas which seem popular but aren't necessarily the right fit for nonprofits.
Pub Crawl
On the surface, a pub crawl seems like a fun way to raise money and bring your supporters together—a group embarking on a journey, hopping from bar to bar, spreading awareness about your cause and collecting donations…all while drinking their favorite beverages.
Why it may not work:
Pub crawls involve a lot of work that your organization would have to do before the event. You need to:
Decide which bars to target and then negotiate with establishment owners regarding offers on drinks, freebies, and entertainment.
Get owners on board with promoting your cause.
Sell a substantial amount of tickets before the event which shows bars that your event is worth supporting. You also need to provide guarantee their establishment will be rewarded with a large crowd.
Arrange for designated drivers to provide safe transportation for bar hoppers.
Seems like a lot of work doesn't it? Unfortunately, pub crawls are more a fun activity than a means to generate funds. For smaller nonprofits, who haven't had much coverage, getting bars on board is a tough task and even then turnout is often affected by external factors (such as unexpected rainfall).
Takeaway: Organizing pub crawls takes effort and planning. If you decide to go for one, make sure to market your event heavily beforehand so that you attract a large crowd and subsequent funds.
Golf Tournaments and 5K races
Golf tournaments are relaxing. Your attendees are out on the green lawns under the blue sky, playing a stress-free game of golf and helping a cause they believe in.
5K events seem great too. Supporters run (or walk) alongside their friends or family while getting fit and playing their part towards raising money.
Why they may not work:
As Sandy Rees from Get Fully Funded has mentioned, these events require a lot of labor to be successful and don't always generate a worthy ROI. In other words, you're putting more effort without raising enough money. Before the event, you need to spend money on event promotion, arrange food, music and entertainment for attendees, and pay your staff. And after doing all this, unless you're a big nonprofit with a ready supporter base, you:
Are only likely to break even.
May not draw the publicity or attendance you'd hoped to garner
May not have any new donors to bank upon in your next fundraising event.
Takeaway: Every nonprofit should discover its signature events that resonate with their audience and build a strong following around them. Once you build a consistent fundraising strategy around these events, then think about branching out further. While a golf tournament or 5K run worked for one nonprofit, it might not work out for you. Take stock of your events that already have some momentum behind them and focus on those for fundraising.
Giving Tuesday
Giving Tuesday or #GivingTuesday is an act of charitable giving which takes place on the Tuesday following Thanksgiving. The movement has gathered tons of followers with nonprofits getting onboard as well to help the less privileged.
Why it may not work:
Although coming off as a noble initiative, Giving Tuesday may not work best for small and mid-sized organizations, as Joe Garecht mentions in this article. The reasons being:
Whether you send emails or social media messages, you need to remember that every nonprofit out there is doing the same thing and flooding people's inboxes. Making your ask stand out becomes difficult.
While you may generate some revenue, Giving Tuesday primarily encourages spot giving which are one-time gifts of higher value from your supporters. This removes them from their normal giving pattern. So the next time you solicit donations from them, they'll feel as though they've already given previously.
Takeaway: Giving Tuesday definitely has its benefits, but only if you have the time and resources for it. Otherwise, you're better off investing your efforts when you're sure you can stand apart from others.
Gala Events
Gala events are a grand way of getting your supporters together and raising money. They are a formal event, a toast to your organization's work. But are galas the right fit for you?
Why they may not work:
As Social Velocity's Nell Edgington writes and Andrew Schuricht mentions, gala and nonprofit events have huge overheads which don't always get offset by the money they bring in. The amount paid for food, venue, and entertainment, combined with staff, volunteer and board member time means there's a decent chance you only break even or worse, lose money.
The other issue is—if you're using your event as a means to raise brand or cause awareness, you should keep in mind that an expensive event needs to have tangible goals guiding it. Revenue is measurable, brand awareness is not (and doesn't guarantee any money).
Takeaway: Galas are great for fostering a sense of togetherness. But you should look at the past events you've hosted to see whether you've received enough in donations. If you have, great! But if you haven't, restructure your efforts or direct them towards another activity that you know is going have the desired impact.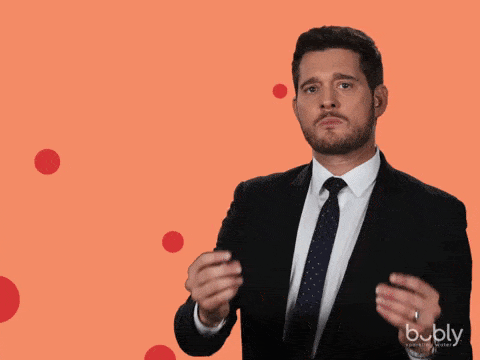 While these charity event ideas may work for someone else, they may not work for you. Or, they just require some tweaking to breathe in fresh life. Either way, look at what worked in the past and what didn't and make sure to focus your energy on the fundraising events that you know will create impact.
fundraising event