Church text messaging practices to connect with members
October 25, 2017 - 6 minutes read
Churches in the present day take every available tool and technology into play when it comes to communicating with its members. Whether it be an LED sign or an SMS service to deliver regular messages, church communications could be said to be born again over the last decade.
It is possible to specify messages for different groups, send updates and bring members closer together with the use of text messaging. However, just setting up an SMS service and blasting members with Bible verses does not ensure that.
Here are some great practices to follow in your church text messaging to keep the bond strong among the community.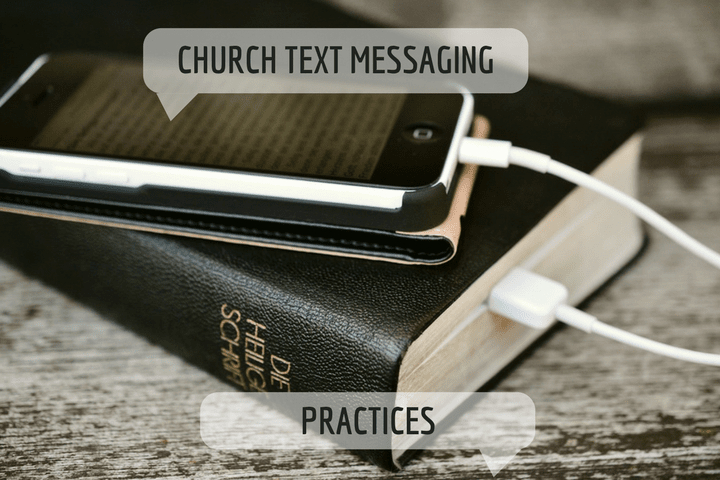 Ask members to opt-in
During a church service, get members to opt-in to receive text updates. The interested people can just text a keyword in to start receiving regular SMS alerts from their church. Put up a sign with the keyword and short code for eg. SMS HOPE to 248724. Bring it to their notice at the start or at the end of the sermon.
Start a conversation
Once a member opts in, they should be engaged further through followup messages. Keep in mind that sending generic messages will get their interest to wane over time. Instead, create a two-sided conversation where the member can respond with keywords based on their interest and they receive further messages addressing those interests.
Call-to-action for further action
The messages should trigger a reaction from the church member. Whether it be a text response stating what topics they wish the church to cover or saying yes to participate in a community event, give the recipient a call-to-action. Doing this would allow you to bring more members forward as active participants in church activities.
Offer an opt-out method
Of course, not all members would be interested in receiving regular messages. So there should be an easy opt-out method for when a member wishes to be removed from the SMS list. That way they would be willing to sign up again in the future. A simple way to unsubscribe would also give unsure members the chance to try out the service before making their call.
Figure out a frequency of updates
For your church community, there would be a sweet spot of the number of texts that the members are interested in receiving every week. You have to figure out the frequency through trying out different numbers. You could even ask for feedback from the members so they get to choose how many updates they get. Giving the members that choice would keep them subscribed to the service.
Reminders for church events
The text messages should cover more than just Bible verses and inquiries. Include reminders for upcoming church events so that the members get some incentive to stay subscribed. Sending reminders and alerts keeps the information on top of the recipients' minds and maximizes attendance at the events.
Calls for prayer
You could also use the SMS service to inform members of calls for prayer. In the event of a natural disaster or any other cause, you could use text message blasts to ask members to join in prayer for the affected. In this regard, a text messaging service comes in handy.
Surveys and collecting feedback
The members would be willing to stay subscribed if they see that they have a say in what type of messages they receive. So send feedback questions once in a while and note down responses. Include a survey as an SMS data collection campaign and you can give the church members a way to participate in communal decisions.
Reinforce sermons through follow-ups
Right after a good sermon, sending follow up messages that connect with the teachings would ensure that the message stays strong with the attendees. Lay down a two-three step text followup for every sermon so that the text messages stay relevant to the latest church activity.
Provide value for the recipient
The recipient has to see some value in the text messages they receive. Whether it is a better understanding of the teachings of the church or a way to stay on top of events and decisions, the text message service has to give them a reason to stay subscribed. Figure out what value your church's SMS alerts provide the members to keep members from losing interest.
These practices see to it that the community considers the church text messages as an important part of their communication. Refine the messages based on what the members show interest in and grow your following over time.
church text messaging service