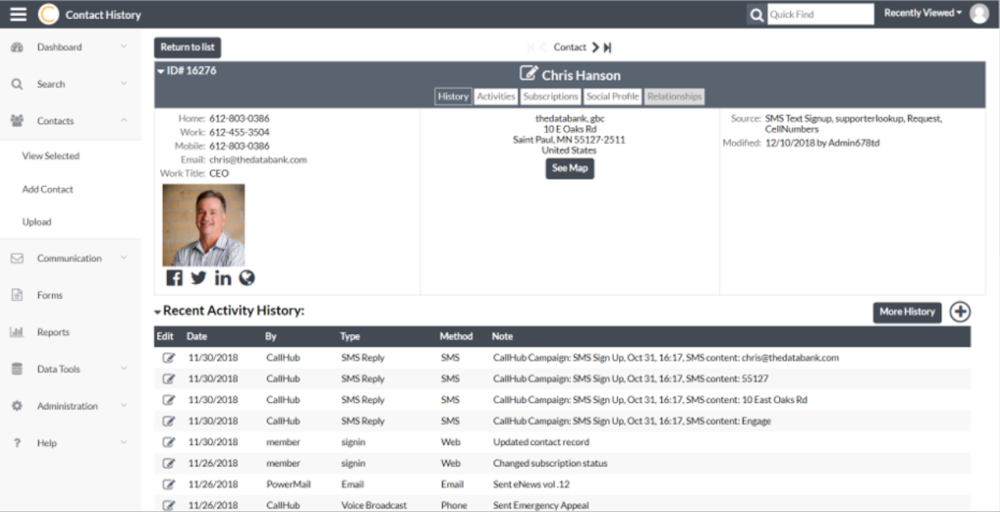 A unified CRM
The best way to make sense of your data is to have it all in one place. databank Connect connects your phone and text messaging campaigns on CallHub with email, social media, website forms and direct mail campaigns ...
… with data from all your communication channels coming together in a unified CRM.
About thedatabank gbc
thedatabank gbc has more than 20 years of experience providing technology and expertise to nonprofits, helping them develop and sustain long-term relationships with supporters.
Connect by thedatabank is a multi-channel communiaction system that lets organizations engage supporters over five channels, track activities and have all data flow into a single CRM.
To understand how multichannel communications can work at your nonprofit, get in touch with our friends over at databank