5 Ways to Use Donor Management Software to Improve Donor Retention
January 29, 2019 - 10 minutes read
No matter what type of work your nonprofit does, you rely on the support of loyal donors to fulfill your mission. That's why donor retention should be a key priority for your organization.
Donor retention is both a concept and a strategy. In the literal sense, the term refers to the percentage of donors who continue to give after their initial gift. But in practice, it's better to think of donor retention as an active pursuit.
By taking steps to re-engage your existing supporters, your nonprofit will reap the benefits. Not only is it more cost-effective to retain existing donors than to recruit new ones, but long-term donors tend to yield higher returns in the form of larger donations, word-of-mouth marketing, and other support.
At its core, effective donor retention is about cultivating strong relationships with as many donors as possible. And that's where donor management software comes in. Although true relationship-building requires a human touch, the right technology can help you streamline and scale the process as your donor list grows.
Here are 5 ways to leverage your donor management software for better donor retention.
1. Know how well you're retaining your donors
If you don't know where you're starting from, it's hard to know where to go. Before you can develop an actionable strategy for improving donor retention, you need to know your baseline. However, this can be a frustrating or impossible task if you're tracking donations in spreadsheets or paper files. Manually matching up donor records from one year to the next takes valuable time that frankly, you don't have to spare.
Luckily, donor management software can streamline this process. With all of your donor and donation records in one place, you can use the system's built-in reporting tools to quickly learn what you need to know.
Look at how many people give to your organization each year and what proportion of them come back the following year. According to the Fundraising Effectiveness Project, the average donor retention rate in 2017 was 45.5%. If you find that your nonprofit falls far below this standard, it's time to take some action.
2. Make it simple for donors to give
People donate to your nonprofit because they feel some connection to your cause. However, there are a lot of meaningful causes out there — so if the experience of donating to yours is less than ideal, your donors may turn elsewhere.
While some people may prefer to write a cheque or give a donation over the phone, it's important to offer digital options as well. Consider that the Millennial generation, whose members grew up with technology, is now the largest generation in the U.S. labor force. These individuals have disposable income available to donate and they want to be able to do so online.
Donor management software makes it simple for any nonprofit to set up an online donation page. Embed the page in your website, then link to it in your emails and social media posts to ensure that people know where to find it. By providing a straightforward donation experience for your supporters, you'll increase the likelihood of them returning.
3. Don't lose track of your donors
We talked earlier about the importance of cultivating strong relationships with your donors. Of course, you can't accomplish this unless you know who your donors are and how they interact with your nonprofit. This means you need some type of system for storing and managing donor data.
While spreadsheets are an option, they're not a great one. Not only is it difficult to enter detailed notes into small spreadsheet cells, but it's also hard to view a donor's entire history. And let's not even get into the hassle of sharing non-cloud-based spreadsheets across teams.
In contrast, donor management software is specifically designed to track every detail about each donor, from contact information and past donations to event attendance and conversations during fundraising calls. Having this information in a centralized location also makes it easier to see who is communicating with which donors. By maintaining detailed records on your supporters, you'll be better equipped to build lasting personal connections with them.
4. Thank your donors in a timely manner
This probably goes without saying, but expressing gratitude for donations is one of the cornerstones of donor retention. After all, your supporters aren't paying you for a product or service; they're generously handing over their hard-earned money to help your nonprofit achieve its goals. It's important to make sure they know that you appreciate their contribution.
Sending a prompt and personalized thank you letter offers an excellent opportunity to start forging a relationship with your donor. However, the time required to manually prepare and send these letters can quickly add up. This can lead to letters being sent awkwardly late – or worse, being missed altogether.
To avoid any such mishaps, take advantage of the time-saving features in your donor management software. Most systems have the ability to automatically generate and send thank you letters (and tax receipts!) that have been populated with relevant donor information. By streamlining your administrative workload, you'll have more time to spend on building meaningful connections with your supporters.
5. Stay in touch with your donors
At this point, you have a one-time donor in your database. The question is: will they give again? This is where the real relationship-building begins, and how you go about it will make or break your retention rate.
Think about how you interact with other people in your life. You (hopefully!) aren't always asking them for favors. Instead, there's a give-and-take dialogue where you each share stories and news.
Your donor relationships shouldn't be any different. Instead of only reaching out to request donations, send regular updates with information they may find interesting. For instance, you might invite them to volunteer, tell them about an upcoming event, or send a link to an article or video showcasing your recent work.
These updates may seem superfluous, but they make your donors feel more invested in being part of your community. Use your donor management software to help you stay on track with your communication goals. This can be done on an individual level (by scheduling a reminder to reach out to a specific donor) or on a mass level (by sending email campaigns to certain segments of donors).
Retaining existing donors should be a huge part of every nonprofit's fundraising strategy. You've already put in the work to show those donors the value what you do, so why not reap the ongoing benefits? Sure, it may seem daunting to maintain hundreds or even thousands of donor relationships simultaneously. But with the right donor management software supporting you, the process becomes almost effortless.
---
Author: Alanna Smith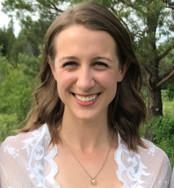 Alanna Smith is the Content Marketing Specialist at Method:CRM, where she writes about customer and donor relationship management for small businesses and nonprofits. While working on Method's customer support team, she developed a deep appreciation for the pain points faced by small organizations; now, she loves creating content to guide users on their Method journeys. When she isn't researching, writing, and editing all things CRM-related, she's usually running in the park or hanging out with her cat.
Tags:
donor management
,
donor retention