Grassroots networks to discover volunteer opportunities
August 18, 2017 - 6 minutes read
The best way to get involved in work that interests you is to offer your services even if you do not get paid for it.
For people who wish to get into politics, either as a candidate or a campaign staffer, that would be volunteering in a political campaign. Volunteering has quite a few benefits for rookies in politics.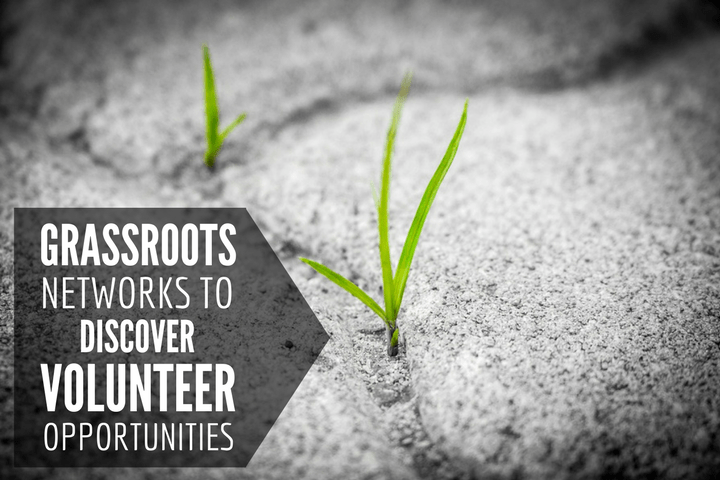 You get to pick up on quite a few new skills and advance into roles with more responsibility. It also gives you the opportunity to network with influential people in the political sphere and other campaign staff who would go on to play important roles in future elections. Plus you get experience with some important parts of a campaign like event management, public policy and canvassing.
What activities do volunteers perform?
There are different parts of a campaign that requires an active volunteer participation to pull off. Some could be work in the campaign center itself without much public activity while others could put you at the forefront of the campaign, directly influencing voter decisions.
Let us compile a list of all the tasks volunteers perform inside a campaign.
Work the phonebank

Door-to-door talk with voters

Data entry into voter file

Fill the campaign calendar

Message other departments

Run a campaign booth

Join a public march

Distribute campaign literature

Research online

Put up yard signs

Design posters and signs

Stack mail

Perform chores at events or in the center
These tasks may be trivial but they all serve a common end goal. Moreover, they are all broken down and managed by experienced staffers who guide new recruits as they fill out their shoes.
As a volunteer gains experience, they also get placed to handle important roles with other volunteers working under them.
Important roles for volunteers
Yard sign coordinator
A yard sign coordinator is responsible for putting up all the candidate signs around the city or district. They'd have other volunteers who they send out to perform these tasks.
Social media specialist
The person looks after the candidate's Facebook and Twitter accounts. They have to post updates from the campaign trail and structure campaign statements to address public sentiment.
Website maintenance
One volunteer is responsible for the candidate's website and has to keep it running with all necessary information for the voters. This means they regularly update the site with news, photos and campaign statements.
IT volunteers
Volunteers who are tech-savvy are tasked with setting up computers at campaign centers and managing campaign tech.
Event coordinators
These guys manage events and look after the organization of activities on the ground.
Volunteer coordinator
An experienced volunteer is chosen to manage other volunteer groups for various tasks and maintain communication among them.
How To get involved
For interested folk right out of college or school, there are several ways to get opportunities to volunteer in a political campaign.
The major parties have their own units in colleges where they get interested youth involved. The College Democrats or College Republicans host regular meetings inside campus where they offer volunteer positions to new recruits as well. Attend a campus meeting of the party of your choice to open up volunteering opportunities at an upcoming campaign.

When there's a local campaign on the horizon, such as a race for city council or school board, offer to volunteer. Sign up from the candidate's website or approach the local campaign center directly. It would also pave the way for future campaign opportunities for you.

If your affiliations lie with a certain party, you could contact the municipal party committee itself. You would be placed in volunteering positions in campaigns of different candidates backed by the party. Further, you get to know the local party leadership.

You could also join a Presidential campaign at the local level to discover volunteering opportunities. In swing states and states with early primaries, grassroots efforts by the campaigns go far out to create a local presence among the voters. This opens up various volunteer roles for tasks like door-knocking, putting yard signs up and phonebanking. The campaign would let you choose what task you wish to participate in and train new recruits as well.

Alternatively, you could join a group who stick to a particular cause like education, racial abuse or healthcare. They would choose which elections to target based on the issues they care about. This will provide cause-based volunteering opportunities in campaigns of different sizes.
Campaigns reach a lot of their goals through volunteer action. You have to place yourself in the right position to discover these opportunities as they arise. Once you find yourself conveniently within a volunteer network, it will lead to future roles where you grow into positions with more responsibility.
campaign
,
campaign manager
,
Canvassing
,
data collection
,
data management
,
grassroots
,
Grassroots Advocacy
,
phonebanking
,
sign-up campaigns
,
Volunteer Registration
,
volunteers
,
yard sign