How we have improved reliability
May 23, 2017 - 2 minutes read
We are committed to creating value for our customers, being open about what we do and providing reliability. As part of it, we made changes to our Engineering and Customer Support processes that ensure the platform is reliable and recovers quickly from failures. Here is a list of upgrades we've made to our system.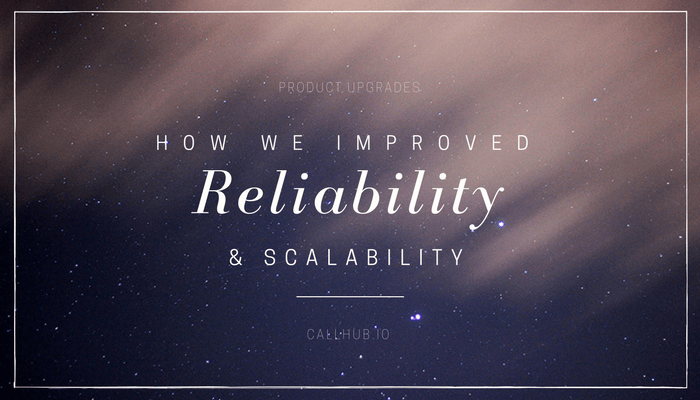 Test automation
We've increased the number of automated tests that monitor the system for functionality and responsiveness. These tests are enabled with strict policies and any deviation from the expected behaviour will update the customers through the CallHub status page. Please do subscribe for status updates from this page and get email updates on any service degradation.
Monitoring
We've improved our monitoring systems so that any failure in the sub system is notified to the Engineering and Support teams. A dedicated support staff and a member from engineering team is responsible for resolving the issue within the hour. This way, even if there are system failures, the platform recovers quickly.
Separation and Scaling
We've separated CallHub's critical software sub systems from each other. Any failure in one service doesn't impact the other and the failures remain isolated. We've also implemented auto scaling for the sub systems, so that the servers can scale based on the user load.
---
These changes improved CallHub's reliability and scale. If you have any questions on the improvements we've made or on the reliability of CallHub, feel free to reach out to us through the support channel.
Tags:
New features