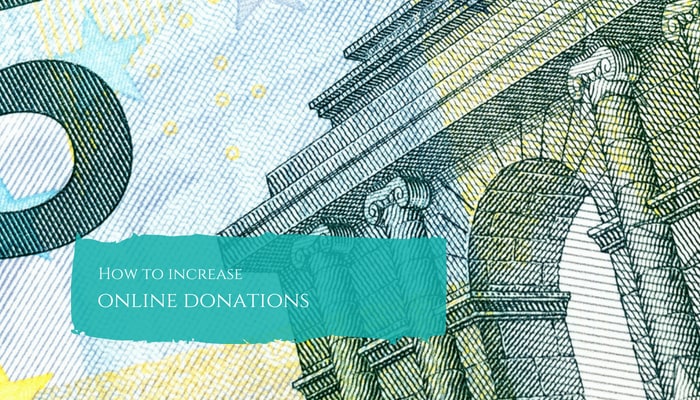 According to the Online Giving Study of $381 million in online charitable donations, people give when the online experience is convenient, intimate and emotionally coherent. If you can build that experience around your organization you stand the chance of driving up donor loyalty by 200%.
Four ways we know to drive up that experience and increase online donations are as follows:
Know where to find your audience
Whether a nonprofit or election campaign, all purpose-driven organizations need to know where their audience is and the marketing channels they are most likely to participate and engage through. Driving visitors to your nonprofit website is step one in a comprehensive online fundraising plan. Using different methods of communication can assist you in narrowing those that bring in new donors.
New donors may be those that you transition from social media to your organization's email list. Direct mailing that promotes your online content or access to a special incentive will bring in new interest. Leads from other sources like your event attendees, lists from partner organizations, and opt-ins to your newsletter or texting campaigns should also be nurtured for future donations.
Make the ask personal
Asking for money can seem like a distasteful task. But that's only true if the majority of your supporter outreach focuses on asking for donations. Your fundraising asks should go out as part (a part, not whole) of your nonprofit communication with the other parts focusing on nurturing engagement and trust. When you reach out with the occasional ask, make sure to use friendly language so it doesn't read like an automated mail. Use supporter data from previous engagement to personalize it for the individual using names, cues from their interests etc.

Design to convert
Well designed donation pages are key to converting visitors into donors. There are several characteristics of a donation page that help move individuals along the continuum:
• Make the donate button clearly visible. Charities and campaigns are expected to ask for donations, this is how they survive. Don't be afraid to put the call to action button at the forefront of the design.
• Use compelling visuals. Graphics and imagery should tell the story of your mission, work, or purpose. The best graphics showcase the outcome of the work, highlighting what the donation will accomplish.
• Reduce steps. Visitors using your text messaged call to action needs a mobile responsive donation page with minimum steps to complete the transaction. Make sure your online donation forms and data collectors are streamlined for collecting critical information. By including predetermined giving levels, the transaction should not take more than 2-3 steps.
• Be transparent. Donors want to know how their dollars are used to directly influence the nonprofit mission. Your design should include prominently displayed links to financial information and certification badges such as the Better Business Bureau, Charity Navigator, and GuideStar, adding authority and authenticity to your donation page and organization.
Follow Up
Immediately confirm the donation and thank the donor. This is an opportunity to remind them of the influence and outreach of their dollar. The follow up also explains ways the donor can continue to engage with your organization, and how they can grow as an advocate for your cause. This is your chance to ask them to showcase their donation via social media and to continue the conversation with their friends and family.

To summarize the ways of improving online donations:
• Find the right audience through partner lists, social channels, opt-in forms etc. and experiment with different outreach channels to onboard them.
• Ask occasionally and personally.
• Make your donation page mobile responsive and optimize its design.
• Follow-up with donors at the earliest.