May Product Updates
May 31, 2018 - 3 minutes read
Ah May, the month of Spring..or Autumn, depending on which hemisphere you're in. Let's go with Spring. A time synonymous with outdoor festivities, maypoles, celebrations, and pretty dresses. We hold ourselves to the spirit of May with a delightful new mobile experience, a new design for clarity, and a way directly to the cookie jar.
Collective Texting
A delightful mobile experience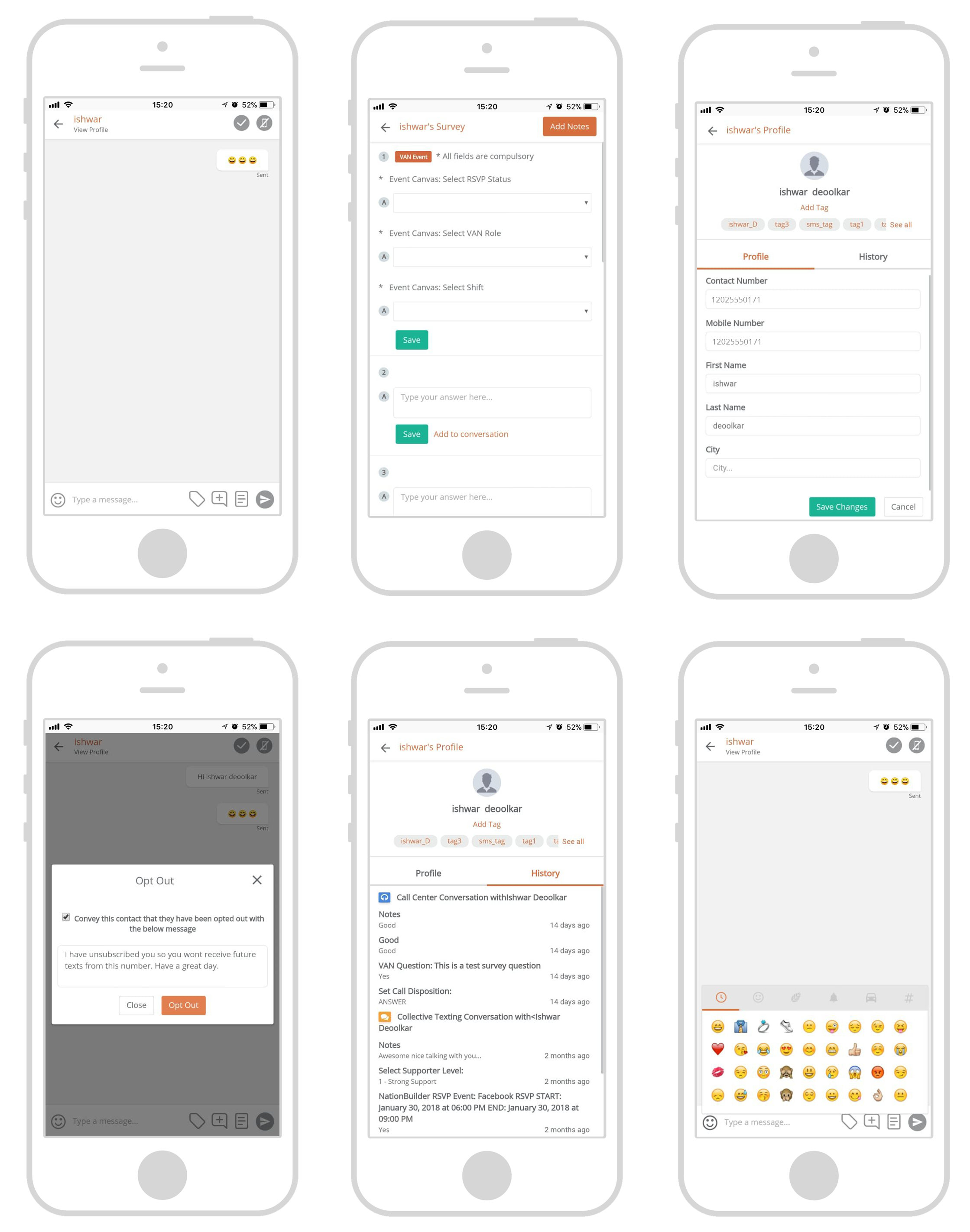 We listen to customer stories every day. Stories of text bankers getting together over pizza and snacks, with a tablet or laptop in hand, engaging scores of people in meaningful conversations.
And stories of volunteers, on the go, sending messages on their subway commute, or waiting for their order at the diner.
And re-designing for a delightful mobile experience that is on par with our web app is how we intend to help you tell better stories.
We're re-positioning the cookie jar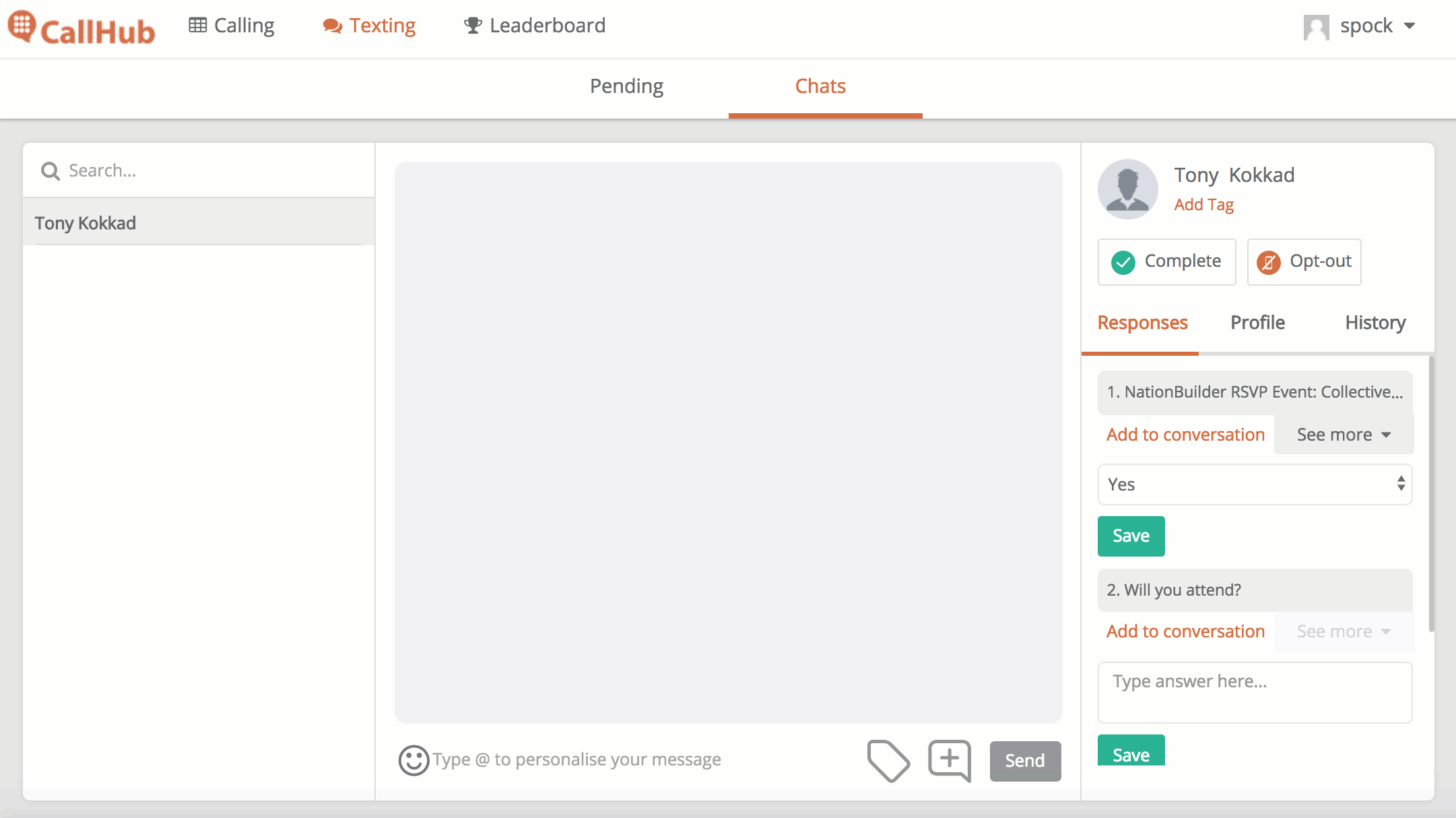 It's no use having cookies in the house if you can't find the cookie jar. I'm talking about merge tags, of course. When we started getting too many requests for cookies, I mean merge tags, we decided we had to re-position the jar. So now, you simply type '@' to get the full list of merge tags to show up on your screen.
Merge tags eg. @first_name, @agent_name, @polling_location,are automatically replaced by values stored for that contact in your phonebook.
---
Call Center
Designing for clarity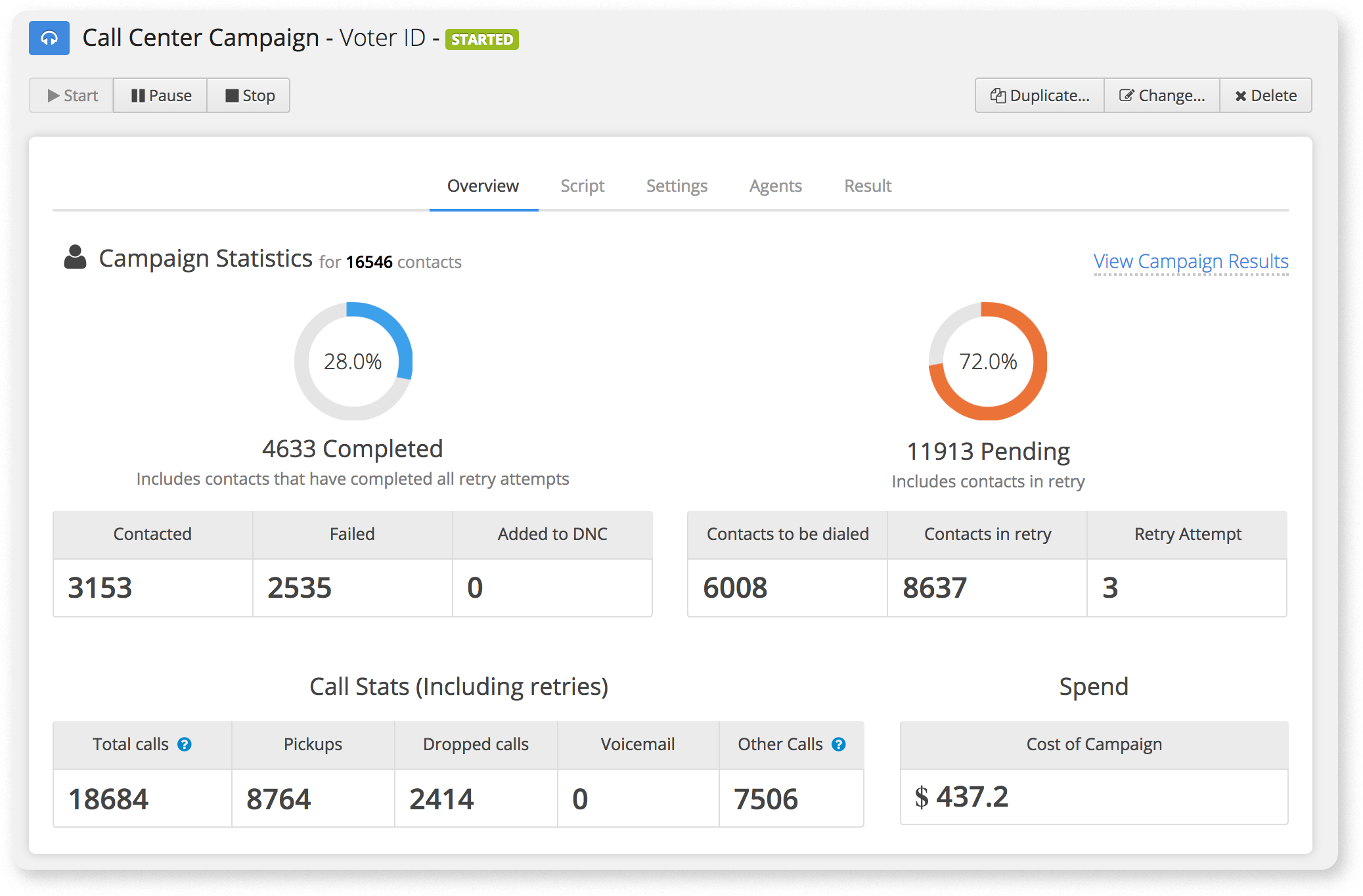 The goal of the campaign overview is to get you up to speed on exactly what's going on with your live call center campaign.
How many contacts picked up their phone?
How many calls failed to get through?
How many contacts remain to be contacted?

Campaign managers need to be able to answer these questions and more with one quick glance.
And we've redesigned the campaign overview so you can do just that!​​
---
Updates to CallHub Privacy Policy
To ensure that CallHub and our customers remain compliant with the upcoming General Data Protection Regulation (GDPR) law, we've updated our privacy policy to give more clarity into how we process customer data, why it is collected and the duration of retention. You can read more about what CallHub is doing to comply with GDPR on our blog post.
That's all for May. Until next time…👋