New feature: Send messages to your agents during a campaign
August 31, 2016 - 3 minutes read
Call centre campaigns on CallHub aren't restricted by geography. Agents on the campaign can be spread across the globe while making calls at the same time. We've had customers run campaigns across cities while managing agents from a single location. Using CallHub's TEAMS feature for volunteer management, running distributed call center campaigns just got easier.
This, by any means, isn't trivial. As a campaign manager, you have to take care of logistics, messaging and communication. Email has its disadvantages with not being able to grab the attention of the receiver instantly. When your agent is immersed in a campaign, your ability to reach out to them is limited.
This is why we've created CallHub's instant messaging feature. Communicate with your agents and volunteers in real-time.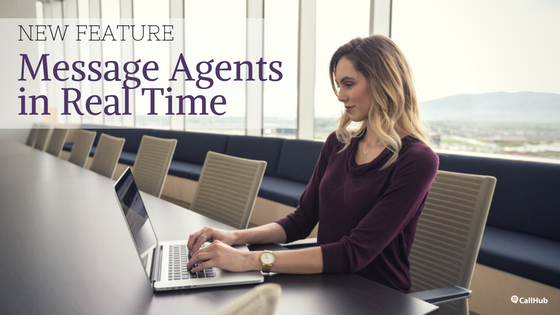 Use cases
Here are some example cases where you would find this useful:
Alerts
If there is any change in the campaign with respect to direction or if there is an update from the main office, you can use the agent broadcast message feature to keep all your agents informed.
Motivation
Agents and volunteers need to be motivated to do at their best. Sending motivational messages reminding them of your gratitude or the gratitude of the candidate is a great way to improve morale and motivation among your volunteers.
Reminders
If your campaign has specific instructions about how to gather information and save it, a reminder will be very useful. Many campaign managers would want volunteers to add notes to each call. A reminder message asking them to not forget to save notes will be extremely useful in improving the effectiveness of your campaign.
How to message agents
Visit the Agents Tab, you'll find it on the left menu panel.
Select the Message Agents button to draft a message and send it to all the agents that are now logged into the CallHub agent console.
The message you sent will be received by every agent that is now logged into the agent console. The message will stay on their screen until they dismiss it.
Agent API
,
Call Center
,
New features
,
Newsletter