The 0$ Stack Of Free Nonprofit Marketing Tools
April 10, 2019 - 13 minutes read
Is it possible to take care of your nonprofit's marketing without spending a buck? Sure, if you take advantage of free nonprofit marketing tools.
And there are plenty of free tools out there, so you need to make sure the ones you choose will allow you the functionality your nonprofit needs. Let's take a look at a list of some of the best tools you can use for your nonprofit.
For Donor Transactions – Donorbox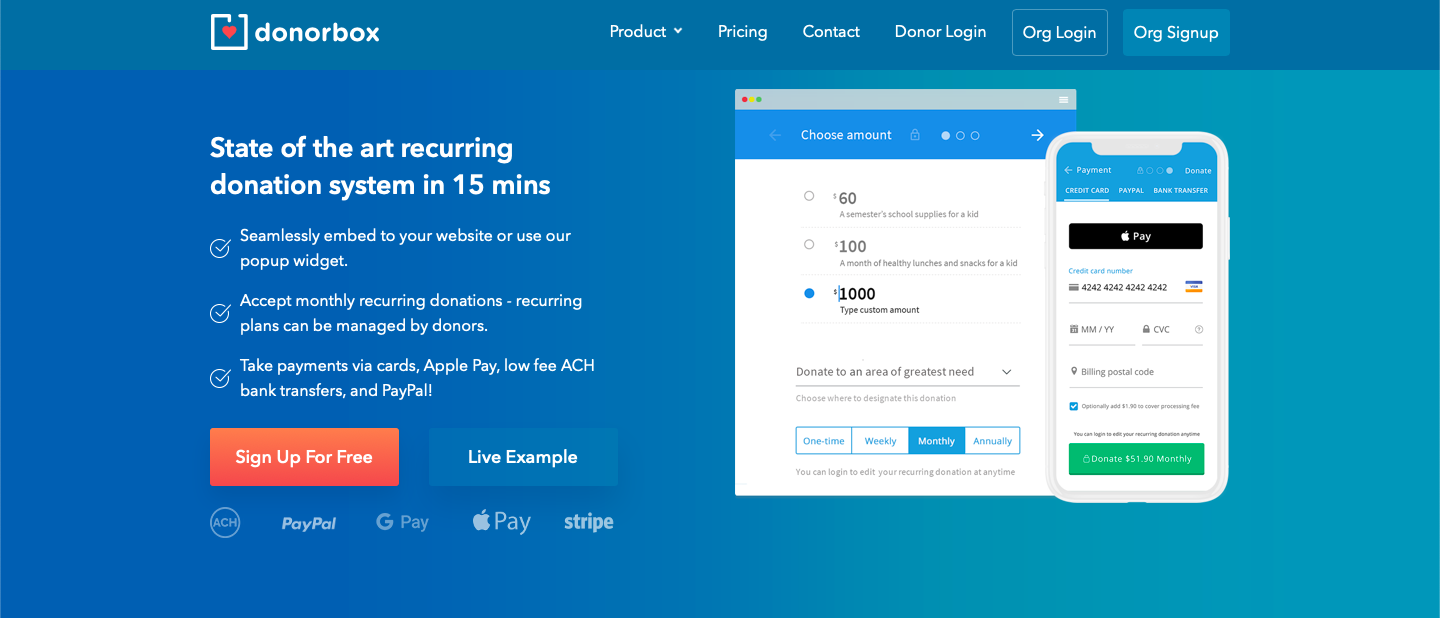 Do away with old-fashioned fundraising forms for your nonprofit website by switching to DonorBox. Donorbox is clean and easy to use, and they make it simple to embed donation forms onto your site. In addition, they accept payments through PayPal, ACH bank transfers, Apple Pay and Google Pay outside of credit cards.
Features –
Easy to set up recurring donations.

Assign Donor profiles so donors can track their own donations.

Enable gift matching.
Who uses DonorBox? Truthout, Salvadoran American Humanitarian Foundation, Shanti Bhavan.
Pricing – Free if you receive less than $1000 is donations every month and a 1.5% fee if more.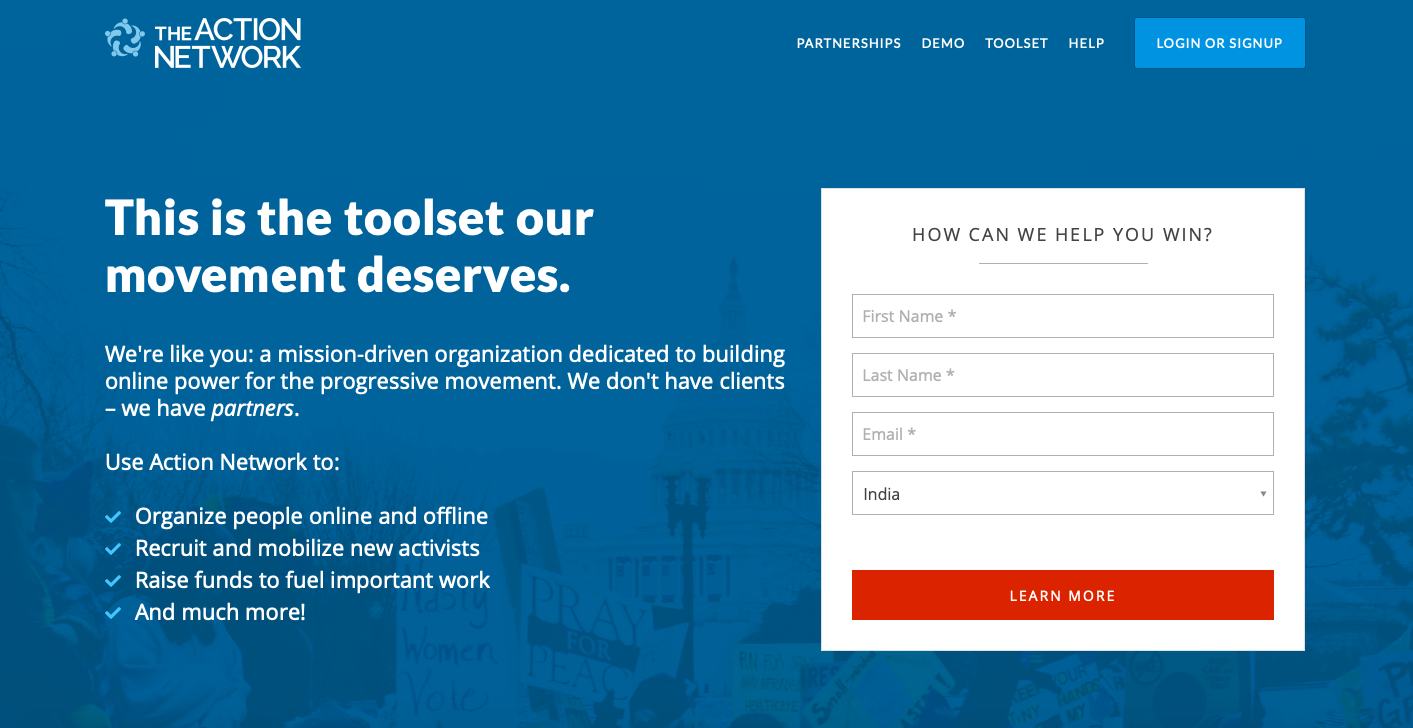 Action Network is a powerful organizing tool built for and by organizers. Mobilize your supporters to take action with this powerful multipurpose tool, that lets you do anything from running A/B tests on emails to maintaining supporter profiles with their full action history.
Features –
Organize your supporters online and offline.

Manage your emails.

Automate you engagements with donors.
Who uses Action Network? UnitedWeDream, Daily Kos, West Fund.
Pricing – Free with paid plans starting for 10$ a month.
For Donor and Volunteer Outreach – CallHub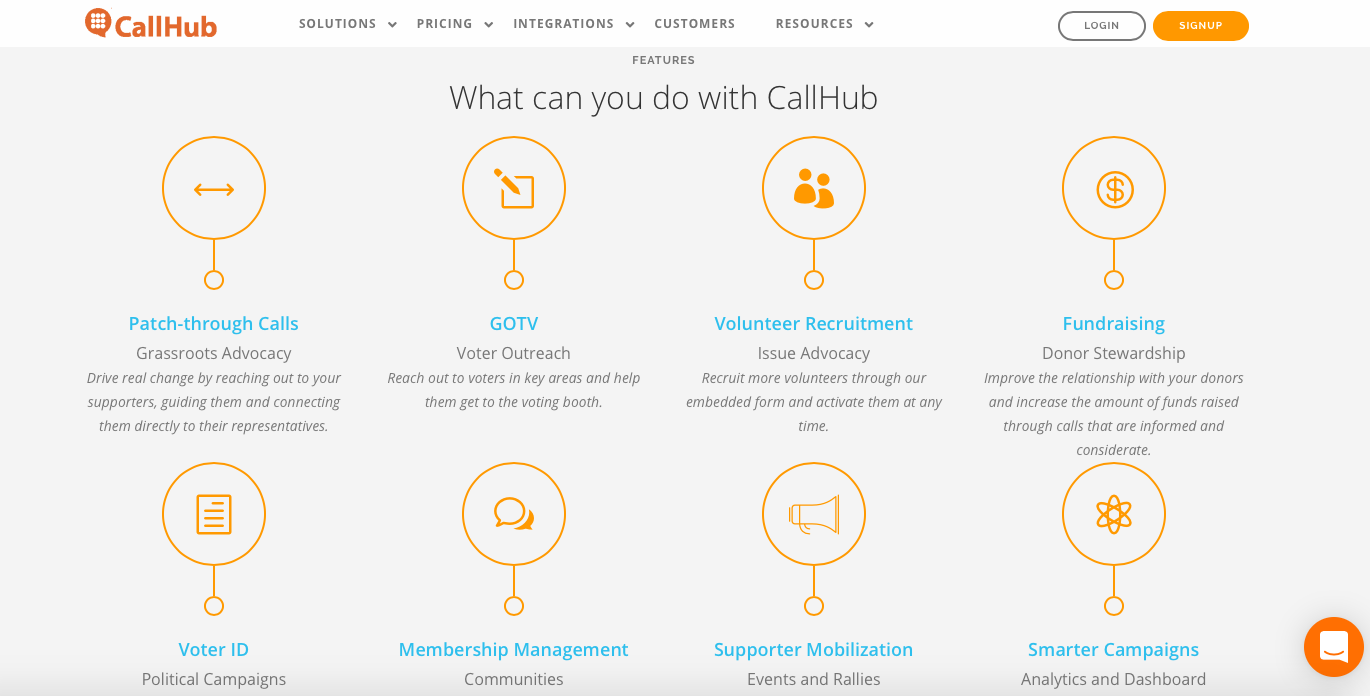 CallHub is a robust platform for your nonprofits voice and text-based fundraising and supporter outreach. You can run multiple types of campaigns to your supporters, and get detailed analytics for every SMS and call you make. Plus, CallHub integrates with NationBuilder, NGP Van, Salesforce and many more.
Features –
Send personalized texts, receive responses and build your subscriber list.

Automated manual and outbound calling campaigns.

5000 Free calls for your Collective Calling campaigns.

Unlimited contact uploads.
Who uses CallHub? Amnesty International, Dogwood Alliance, Sierra Club, Les Republicains.
Pricing –  Free to sign up, with 5000 free calls for your Collective Calling campaign.
For Crowdfunding – Fundly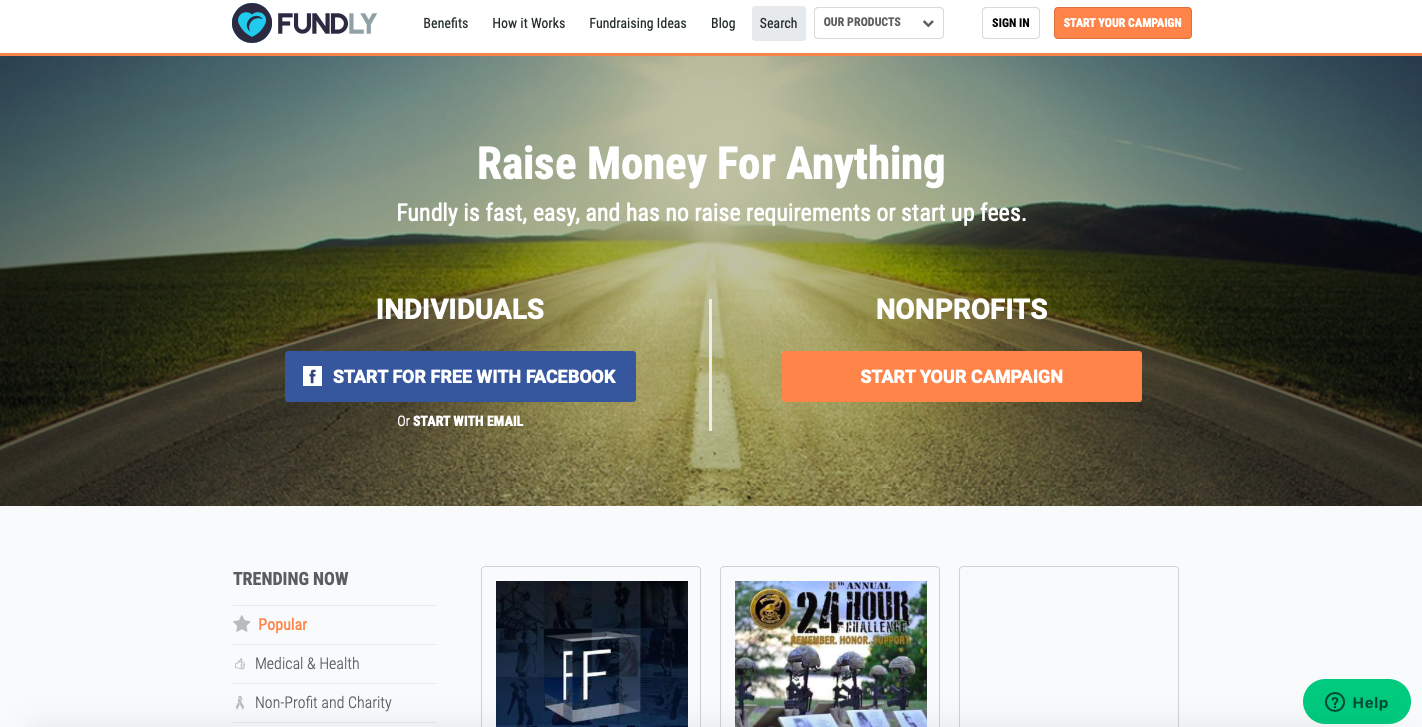 This is fundraising made easy. Fundly is an online crowdfunding platform that allows nonprofits to raise money online from friends, family, donors and other supporters. Just set up a page for your cause and you're good to go.
Features –
Add videos and photo galleries to your fundraising page.

Add  posts to your page to engage with supporters.

Manage your campaign through the mobile app.
Who uses Fundly? Habitat for Humanity Global Village, Red Cross.
Pricing – Free. A 4.9% fee is deducted from each donation you receive, along with a credit processing fee of 3%.
For Event Registration – EventBrite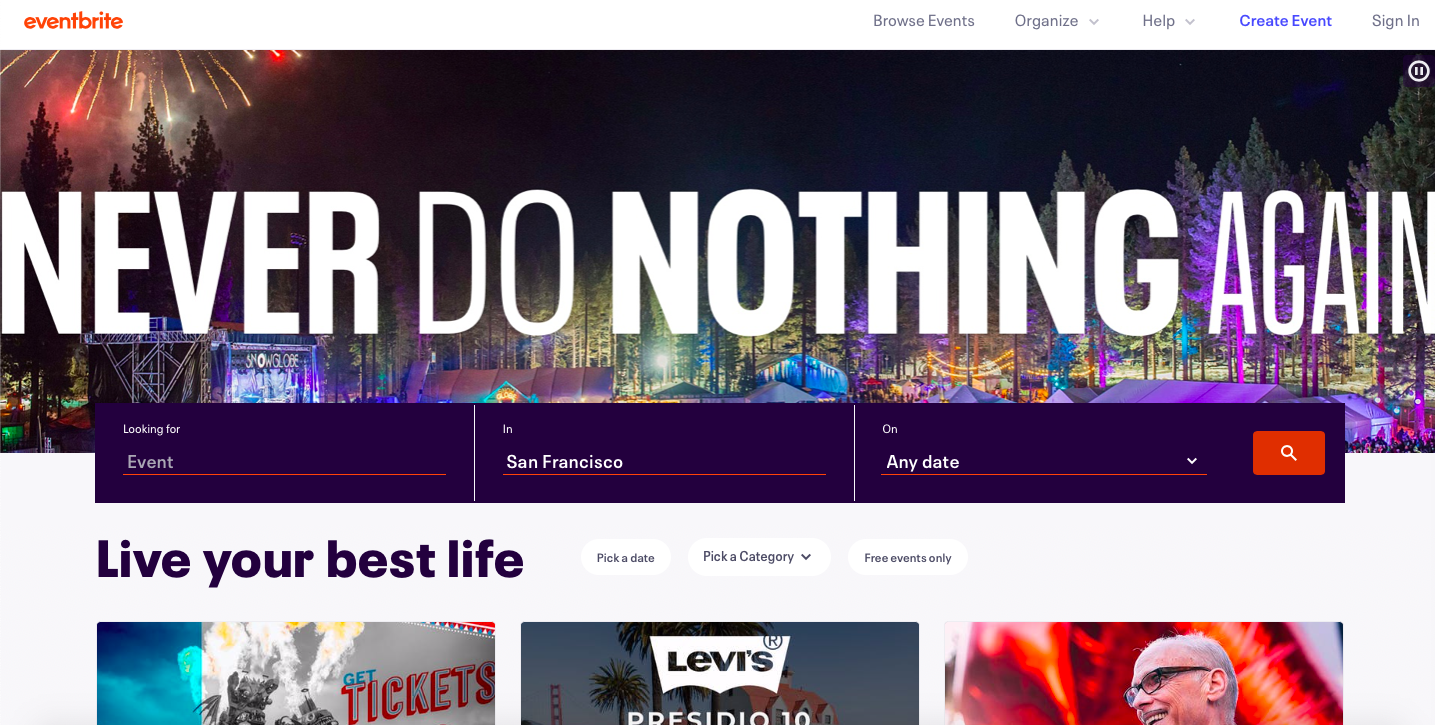 When it comes to event management and ticketing, Eventbrite makes it easy to create an account and set it all up in just a few minutes. The platform makes it easier than ever for your supporters to book tickets to your fundraising events.
Features –
Use the EventBrite mobile app to scan and sell tickets.

Integration with 100+ tools, like Mailchimp, Facebook, Salesforce.
Who uses EventBrite? American University, Kounta.
Pricing – Free to use if you are not charging for tickets to your events.
For nonprofits that want a simple way to recruit volunteers for their cause, VolunteerMatch is the solution. VolunteerMatch makes it convenient for you to find people, wherever you are in the world.
Features –
Create and manage volunteer opportunities.

Find volunteers for the skills you need.
Who uses VolunteerMatch? Make A Wish, Crisis Text Line, CASA.
Pricing – Free.
For Webinars – Zoom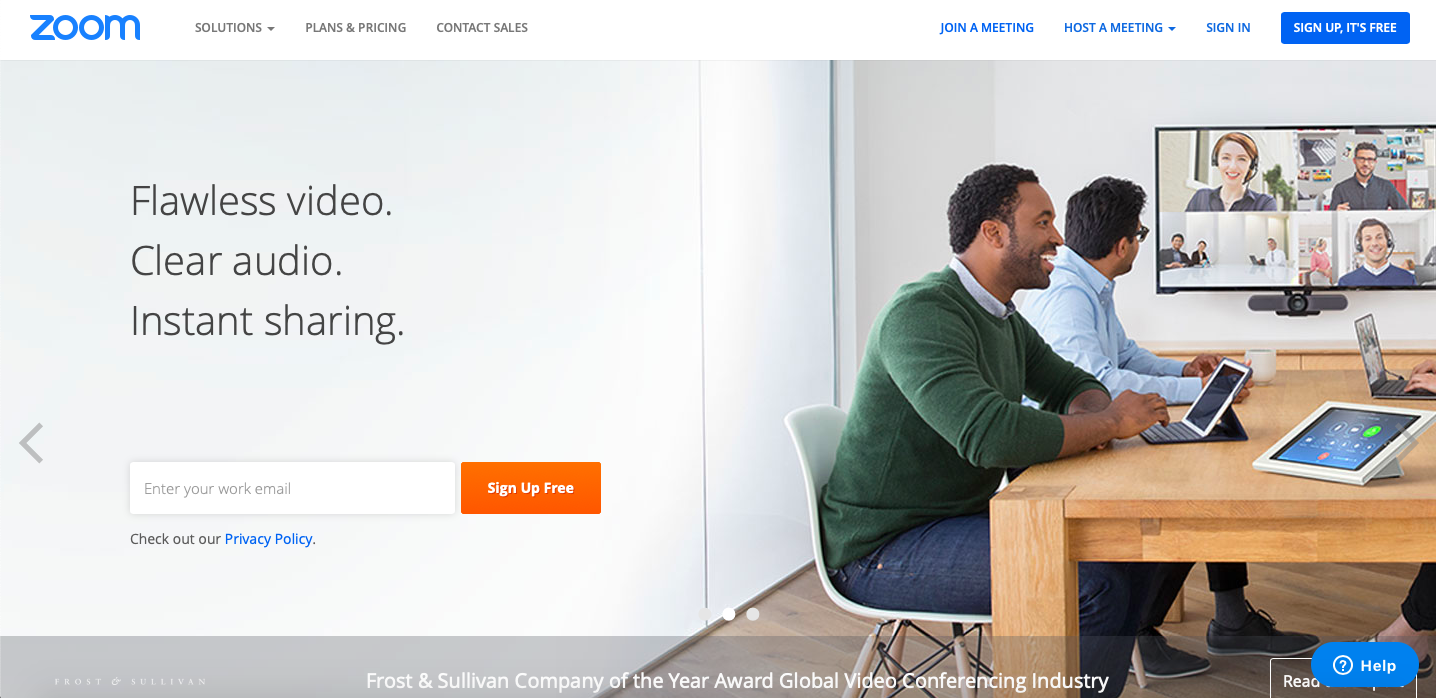 If you're planning to hold a nonprofit webinar and do it for free, there is no better option. Zoom lets you hold webinars and video conferences, with quality audio, video and screen sharing capabilities.
Features –
Host up to 100 participants on the free plan.

Unlimited 1 to 1 meetings.

Online support.
Who uses Zoom? NationBuilder, Esquire, Ablio.
Pricing – The Basic Plan is free.
For Event Live Streaming – Periscope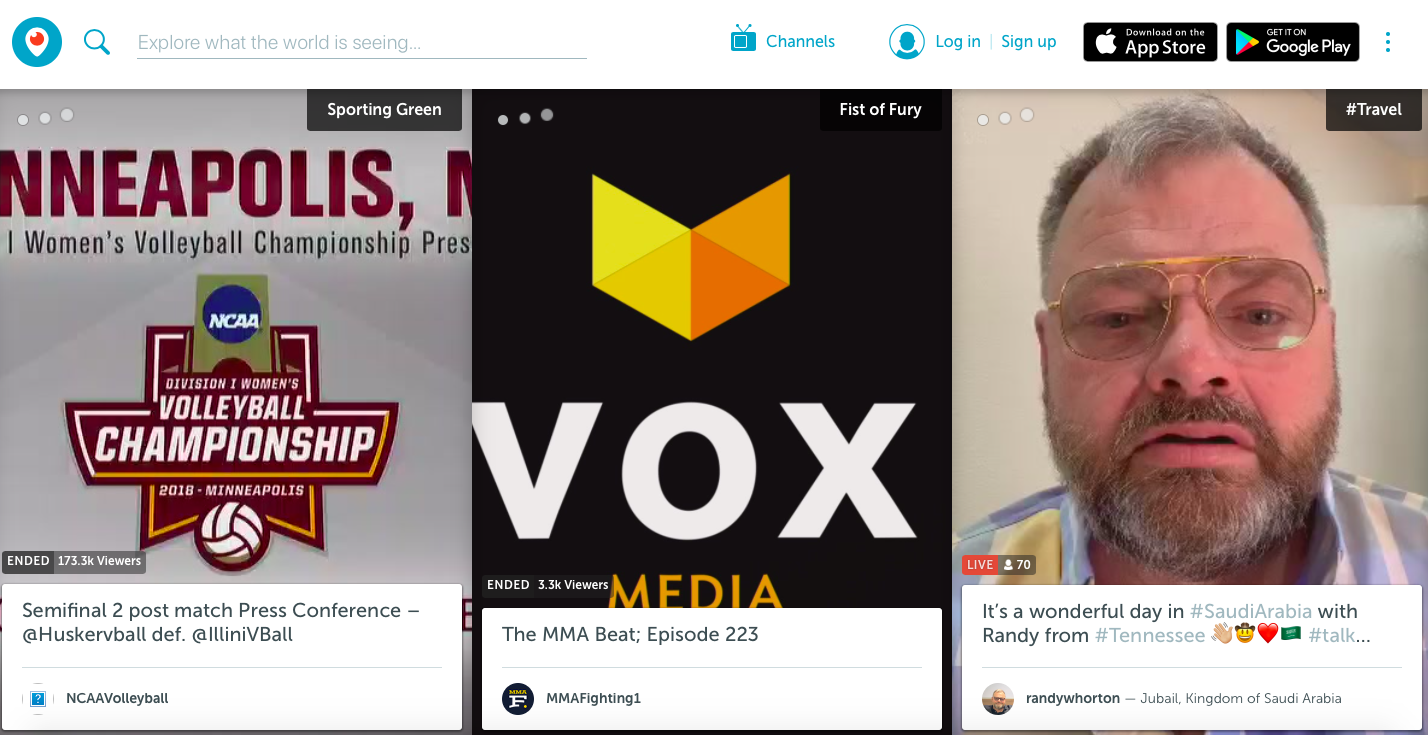 Twitter's native live streaming service, Periscope will let your supporters connect with your nonprofit and view your events from anywhere in the world. All in just a few swipes from your Twitter homepage.
Features –
Interact with followers in real-time through chat.

Save and replay broadcasts.

Viewer stats after each live stream, and connect with Google Analytics.

Connects straight to your Twitter account.
Who uses Periscope? GE, Benefit, Red Bull.
Pricing – Free.
For Work Management – Asana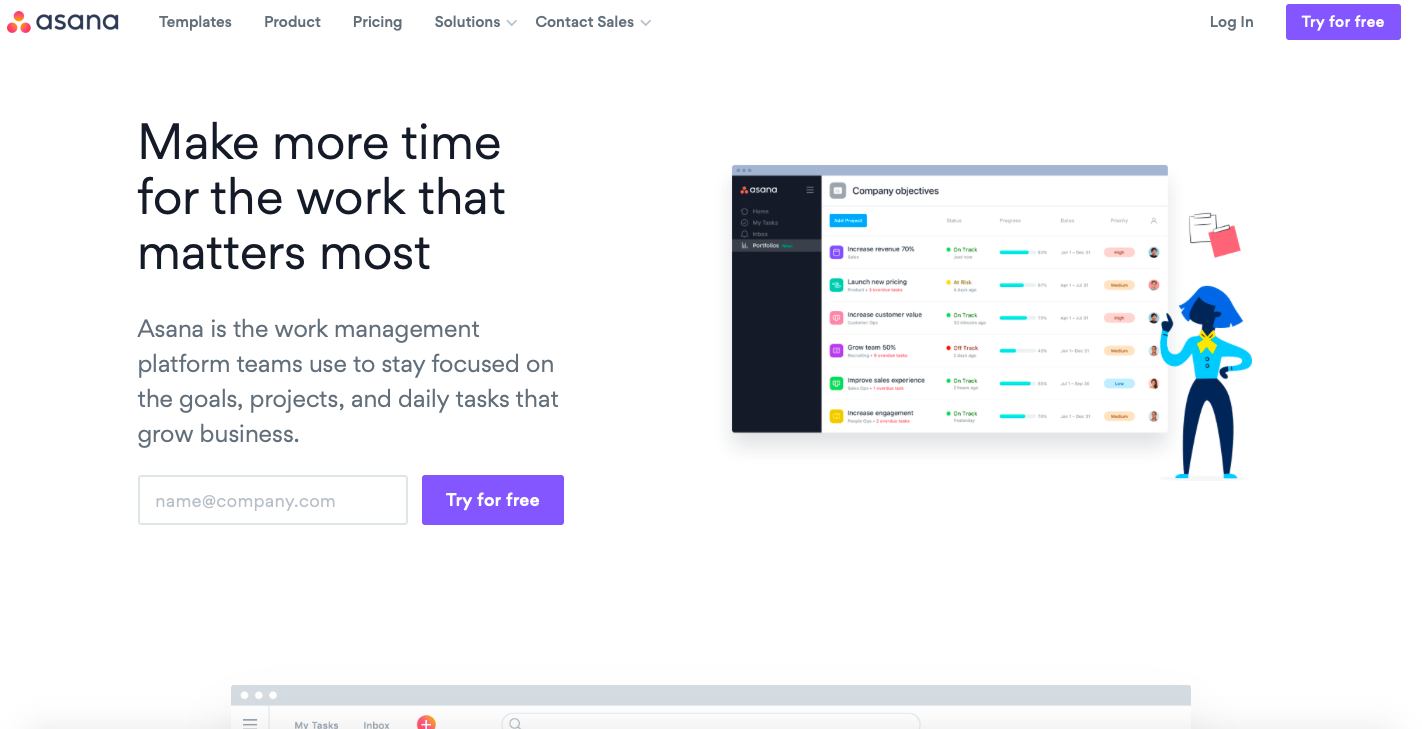 You'll never lose track of your work again with Asana. It is a nifty platform that allows your nonprofit team to manage its work flows, projects, and reach its goals, from a squeaky clean interface.
Features –
Organize your work into shared projects.

Assign responsibility by giving tasks a clear owner.

View tasks on a Calendar.
Who uses Asana? Bill & Melinda Gates Foundation, Google, NASA.
Pricing – The Basic plan is free. Nonprofits can get a 50% discount.
Here are some excellent nonprofit marketing tools you probably already know about:
For Social Media Management – Buffer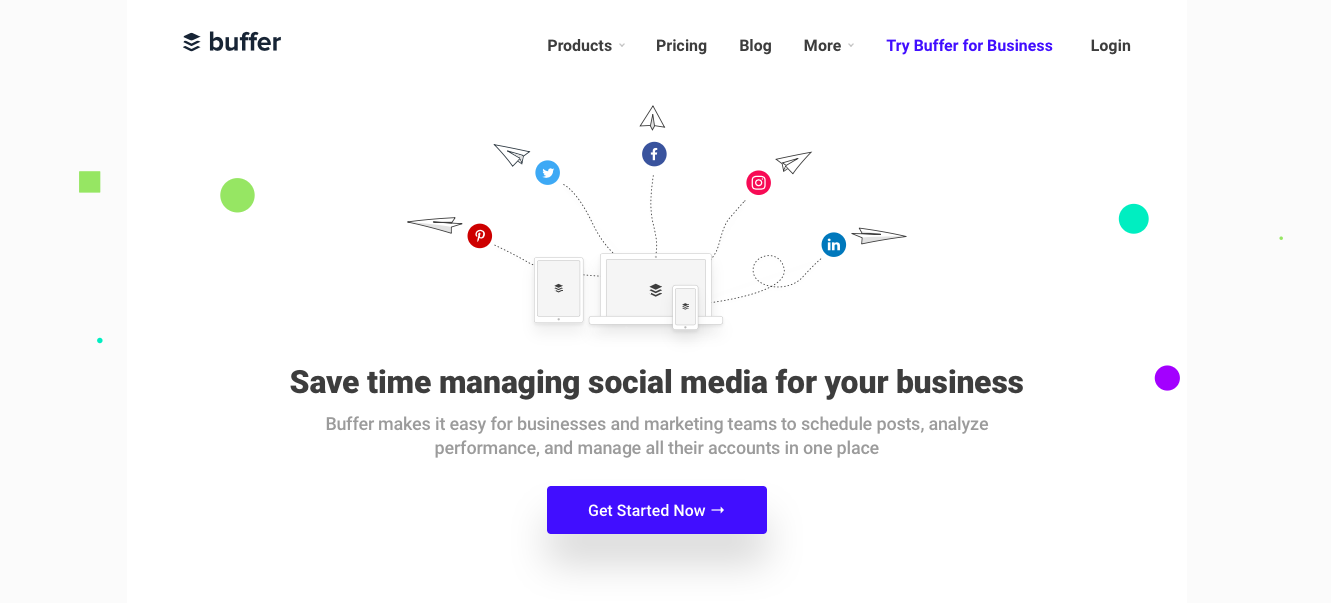 Buffer is an easy to use tool that helps you manage your social media accounts. Forget the hassle of logging into each of your individual social media accounts to post updates, you can let Buffer do that for you. With relatively generous free services, a small to mid-size nonprofit gets enough to work with.
Features –
Connect up to 3 of any of your social media accounts.

See a 30-day history of sent posts.

Shorten URLs for your social media posts.

Schedule up to 10 posts at a time.
Who uses Buffer? Microsoft, Intercom, Trello, Shopify, GitHub.
Pricing – Free, with paid plans starting from $15 per month. 50% discount for registered nonprofits.
For Graphic Design – Canva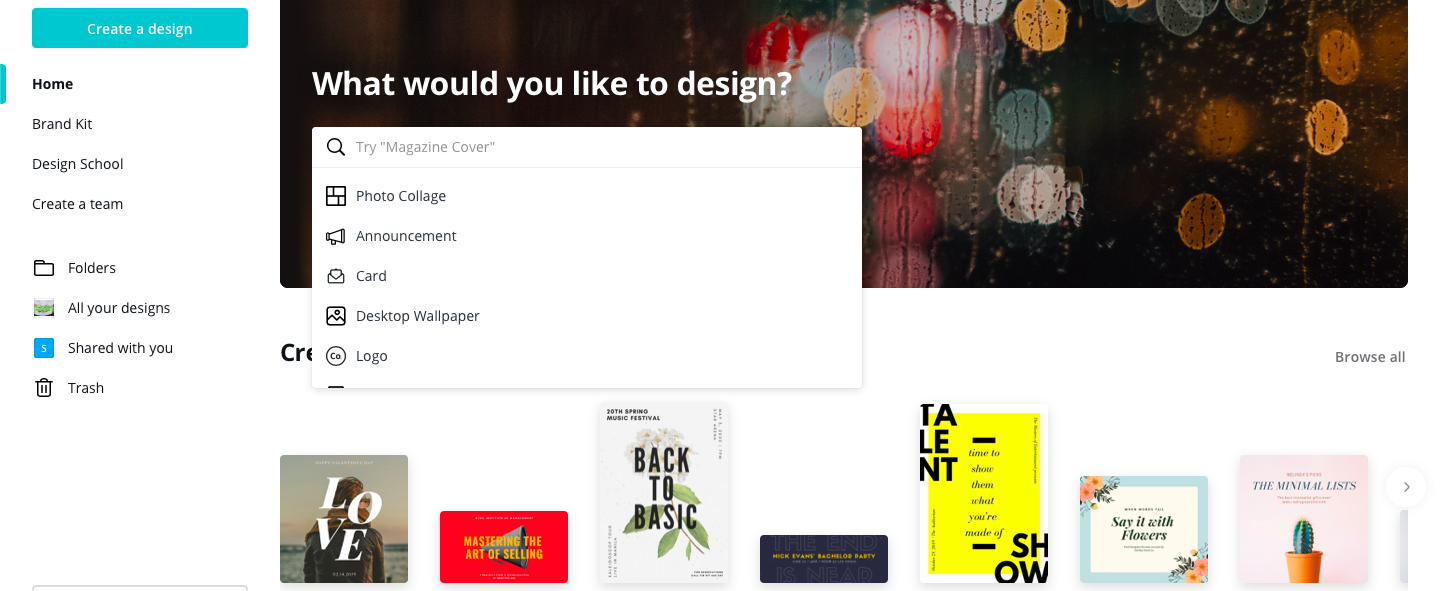 Canva is a graphic design software that makes it easy for you to create eye-catching visuals. And if you are a registered nonprofit, it's absolutely free.
Features –
Create posters, banners, logos, infographics and more.

Collaborate with your team on projects.

Choose from over 60,000 templates.

1GB of storage for photos and assets.
Who uses Canva? Fistula Foundation, Amnesty International, Stop Hunger Now.
Pricing – Registered nonprofits can get the premium version free.
For Email Marketing – MailChimp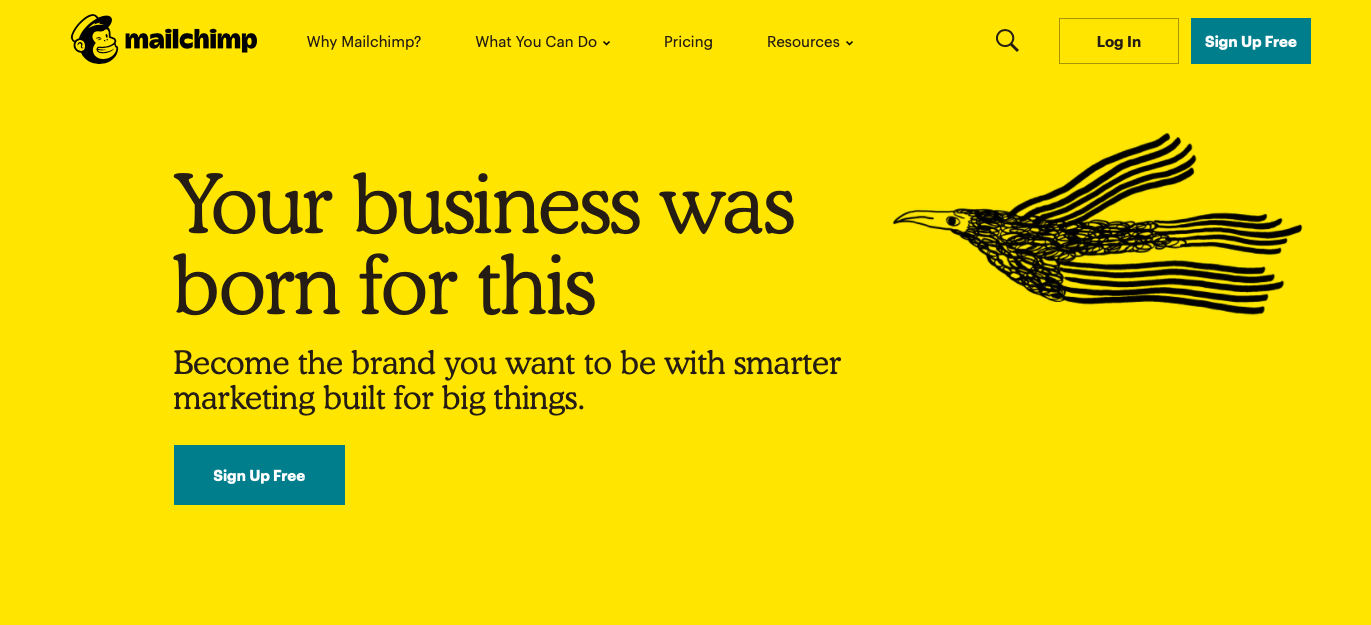 Mailchimp is an email marketing platform that allows you to automate your emails. It's an excellent option if you need a free email platform for your nonprofit that both looks and acts professional.
Features –
Send 12,000 emails per month on the free plan.

Add up to 2000 subscribers to your mailing list.

Access to all of their audience management and campaign tracking tools.
Who uses MailChimp? Aperture Foundation, NewCityArts, Smithsonian.
Pricing – Free up to 12,000 emails per month with a 15% discount for nonprofits.
For Communication – Slack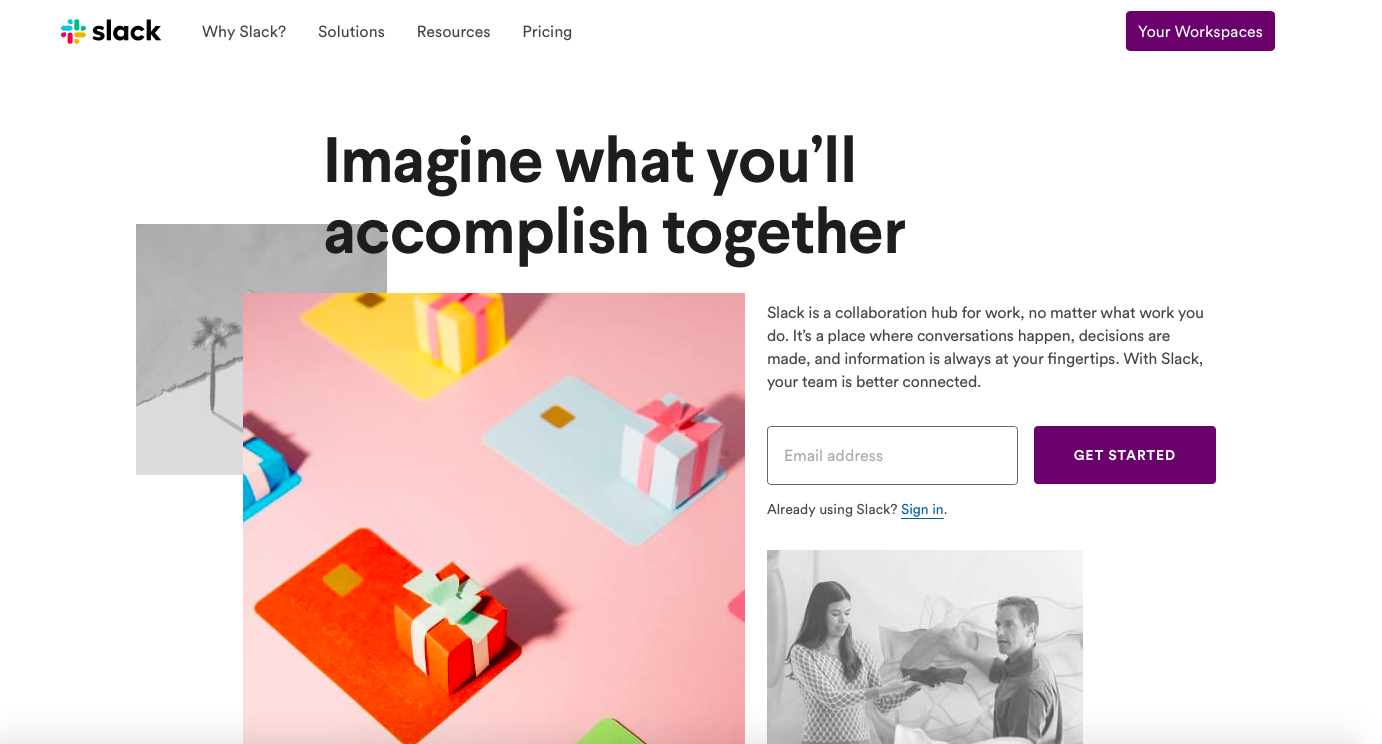 Slack lets you connect with your team and provides a central hub for collaboration, making communication easy for the members of your nonprofit and take the pressure off your email inbox. You can make channels for separate verticals or send direct messages to members. It's clean, simple and easy to use.
Features –
Integrate unlimited apps with Slack.

Make 1-to-1 video calls.

Secure user accounts two-factor authentication.
Who uses Slack? Google, Linkedin, Uber, Salesforce.
Pricing – Free upgrade to the Standard Plan for nonprofits with less than 250 members and an 85% discount if over 250. 85% discount for the Plus Plan regardless of your nonprofits size.
For Surveys – Typeform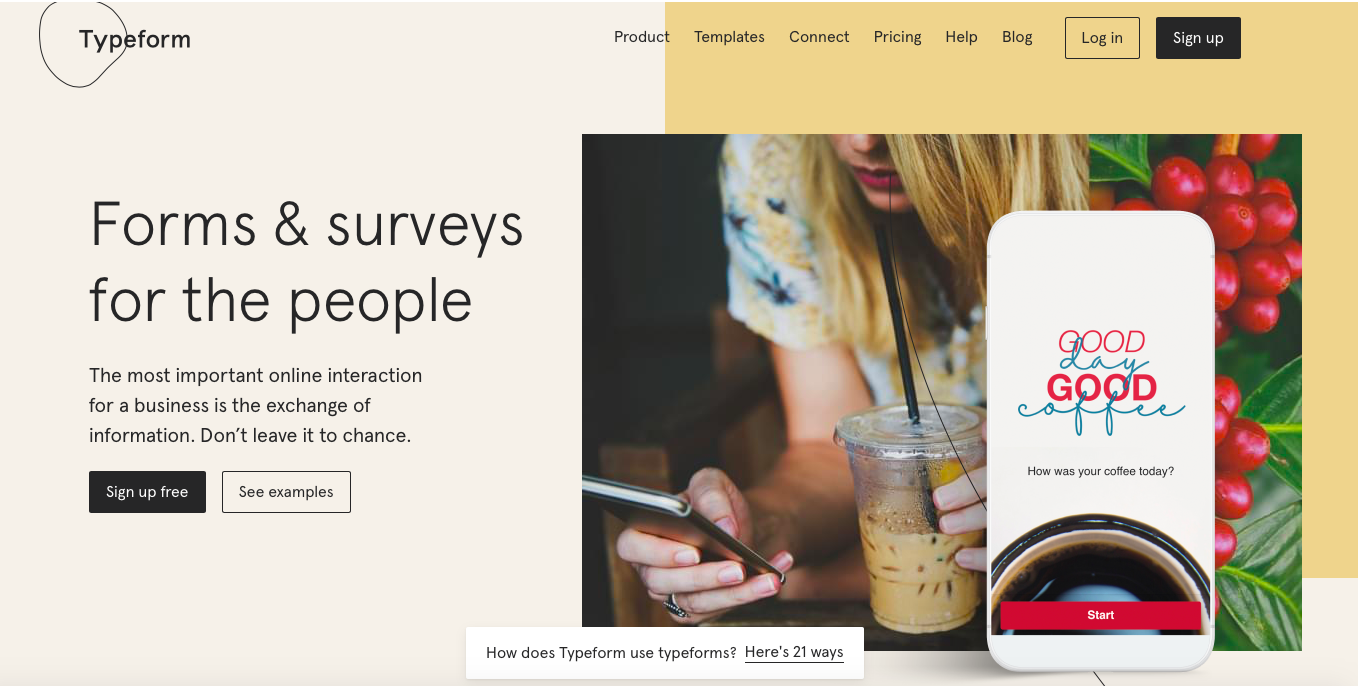 Collect your donor survey data through easy to use surveys and forms. The forms are responsive, and adapt to both mobile and desktop browsers. The customization options are great and let you incorporate your nonprofits color scheme and logo into your surveys.
Features –
Get up to 100 responses per month.

Ask up to 10 questions per form.

Create an unlimited number of forms.
Who uses Typeform? Forbes, Hubspot, Trello.
Pricing – Free, with paid plans starting from $35 per month. Nonprofits can also apply for a discount for paid plans.
For Analytics – Google Analytics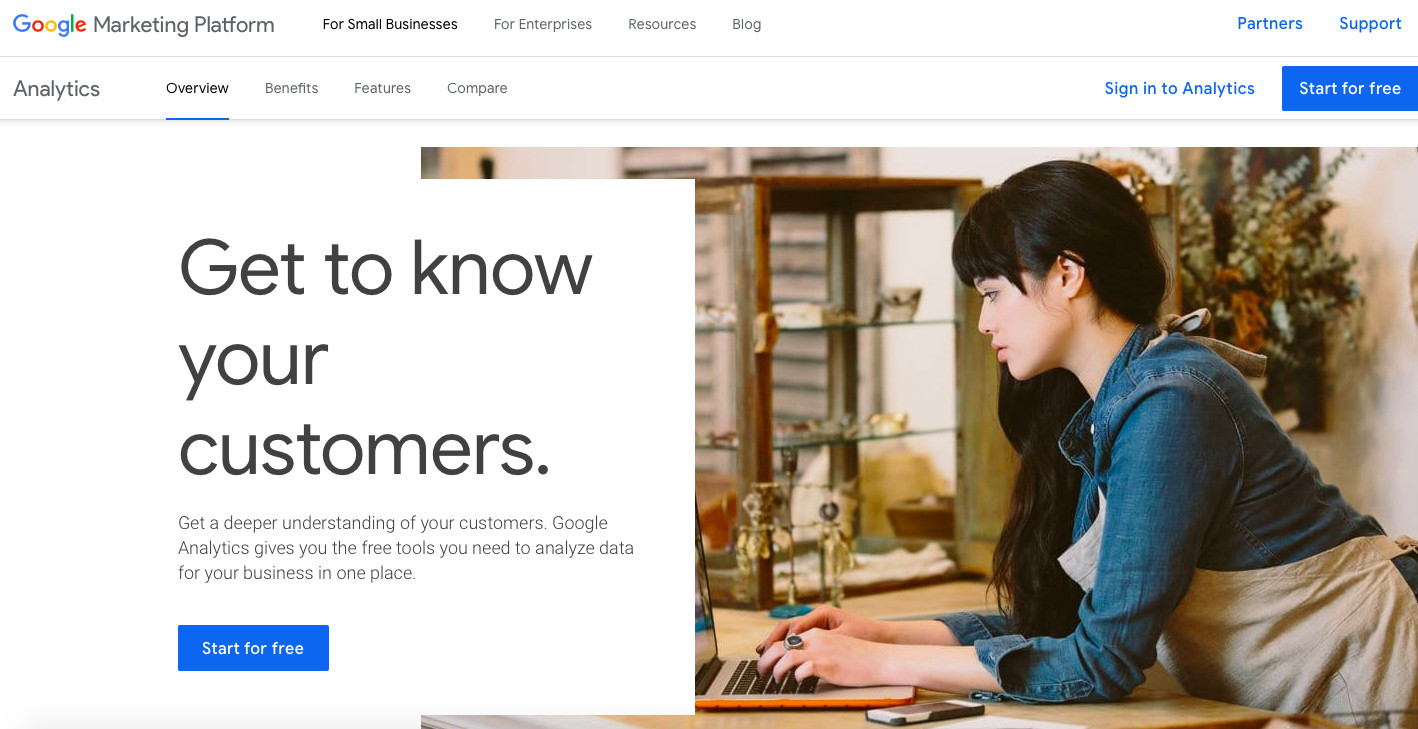 Google Analytics is a free service that gives you statistics and basic nonprofit marketing tools for your nonprofits SEO and marketing purposes. All you need is a Google account and you're good to go.
Features –
Get insight into how donors find and use your website.

Tailor your SEO strategy.

Track the ROI for your online fundraising.
Who uses Google Analytics? Udemy, Medium, Spotify and many more.
Pricing – Free.
For Marketing Automation – Zapier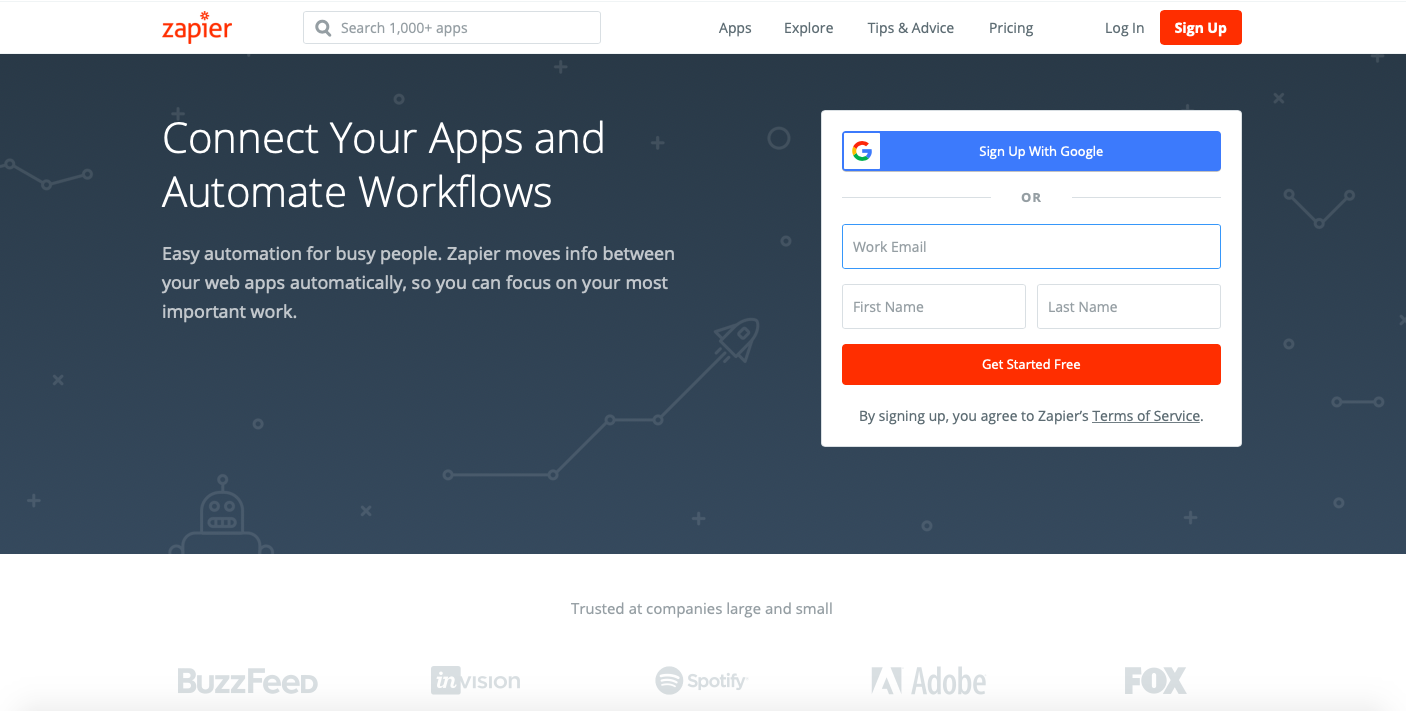 Zapier is the one tool that connects all your apps together. You can set up automations to move data between tools like Mailchimp, Slack and Gmail and over 1000 more. And you can do it all with just a few clicks. Nonprofits can get the Starter Plan for free.
Features –
Setup up to 20 multi-step automations at a time.

A limit of 1000 tasks.
Who uses Zapier? youthSpark, Buffer, LiveChat.
Pricing – Free Starter Plan for registered nonprofits and a 15% discount on other plans.
Honorable Mentions:
Dropbox – Secure file sharing software.
Bitly – Shortens your URLs and lets you track your clicks.
Grammarly – A free content editing service for your content marketing efforts.
CoSchedule Headline Analyzer – Let's you know if your headlines are up to the mark.
Piktochart – Make infographics online.
Answer The Public – A unique tool for keyword research.
Are there any free nonprofit marketing tools that you would recommend? I would love to hear from you at [email protected].
Tags:
nonprofit marketing tools