Recover debt more effectively with CallHub's Debt Collection Dialers
Close debts by reaching debtors through voice broadcasts. Use press 1 campaigns to transfer calls to live agents. Hang up automatically if you reach an answering machine.
Follow ups on debt collection letter notice
Debt collection with Voice Broadcasts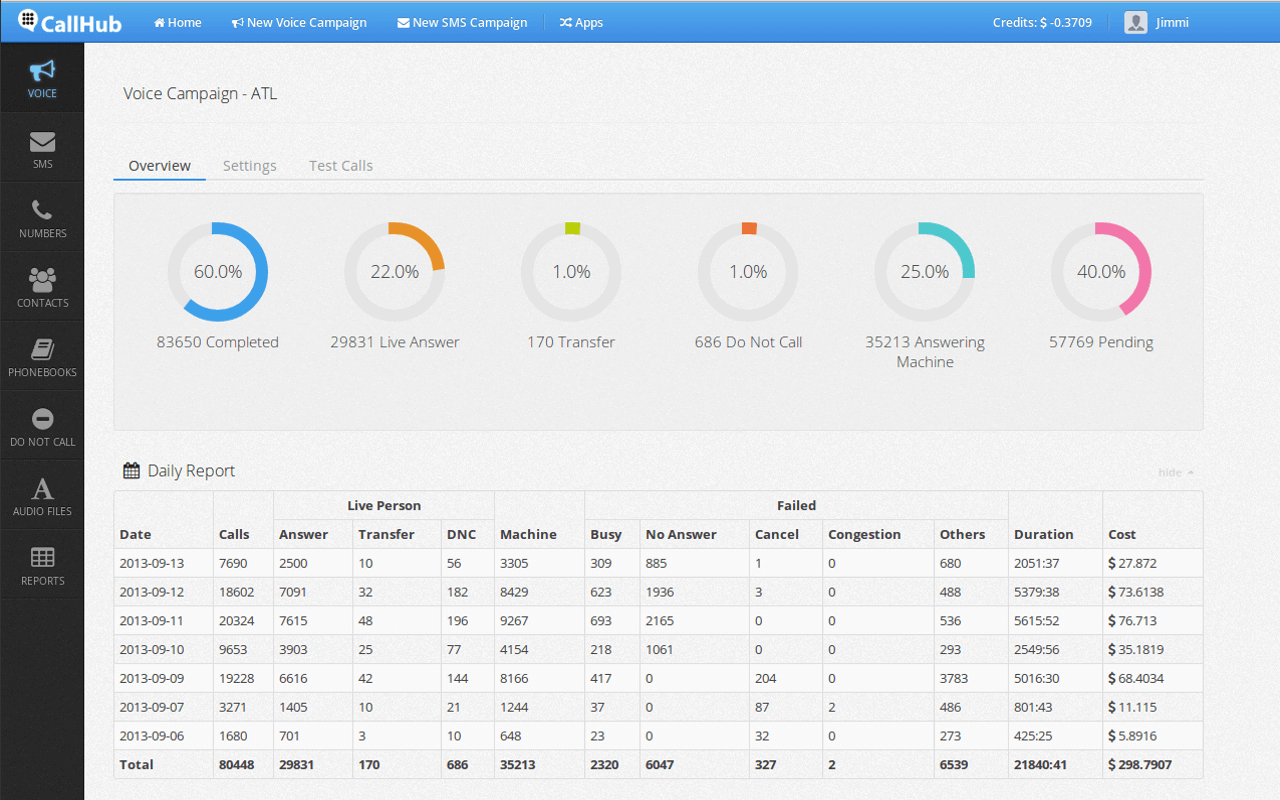 Gather responses from your voice broadcast campaigns or connect debtors with agents through press-1 transfers.
Detect answering machines
Automatically detects answering machines. Choose to play a different recording, or hang up.
Plenty of options! Use our text to speech tool, record your own audio, or upload an existing audio file for your broadcasts.
Establish a local presence
Dynamic Caller ID lets you display a local number no matter where the call is from.
Keep track of your voice broadcast campaign performance with detailed call reports and daily performance reports.
We'll transcribe any voicemails you receive and send them to your email address.
Setting up a voice broadcast campaign for debt collection
Set up your robodialer campaign in a matter of minutes!
Our other debt collection tools
Dial and have conversations with large contact lists at blazing fast speeds with auto dialers. Reach 400% more debtors than with a manual dialer.
This proprietary manual dialer lets you reach debtors' cellphones compliantly at speeds comparable to an autodialer.
Reach debtors through mass texts or have texting agents engage them through 1-to-1 messages.
Sync your data with CallHub in real-time by integrating your favourite CRM.
TALK TO US FOR A FREE DEMO
Let our experts give you a free tour of our platform