Introducing the CallHub Plugin Store. A store to browse for features that will enhance your campaign. Add these features to your account by subscribing to the plugin. Plugins maximise your campaigns and help you reach to more people.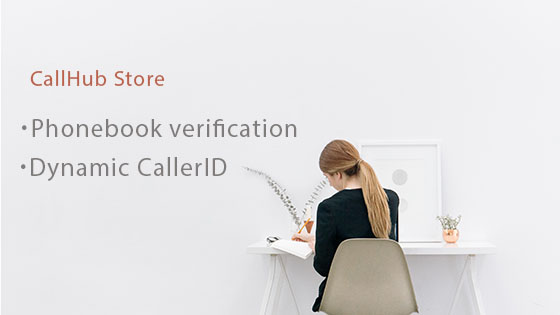 We're launching our plugins store with two brand new features. What's more, these plugins are free!
Clean up your phonebook before starting a campaign to get a more accurate representation of your database.
Let CallHub set your CallerID based on the location of your contact.
What are Plugins?
Plugins are powerful product features that enhance your campaign.
How it works
Head to the CallHub store and browse through the available plugins. You can activate a plugin for your account by clicking on 'Subscribe' button. Once subscribed, the plugin can be used from within the product or campaign.
Subscription
Plugins can be free or paid. To add a plugin to your account, you must subscribe for it. Subscriptions are available on a month basis. They are billed monthly and do not include usage charges for example, number rentals. If you wish to remove a plugin just unsubscribe from your store and you will not be billed from the following month.
No long term contracts. Cancel subscription anytime.
Stay tuned for more from the CallHub store. We'll be launching new plugins very soon.