How Reince Priebus helped Trump win the elections
November 22, 2016 - 6 minutes read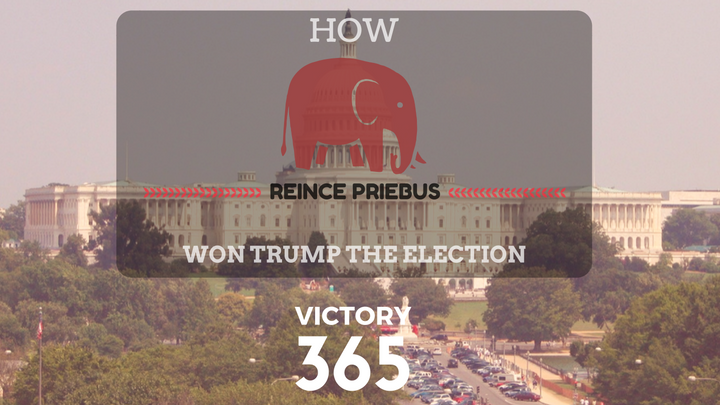 Data, math and statistics proved significant in the U.S. Presidential Election this year. From polling predictions to election gurus with their opinions, everyone got into the game of announcing a winner months before election result day. Surprisingly or not, many of them came under fire for getting it wrong in the end.
Ever since the Obama campaign used technology and data analysis to result in a landslide win in 2008, pollsters and the media applied business-level assessments of data upon the public. The problem is, people aren't numbers.
So are data and digital tools ineffective in a political framework?
Not when they are employed correctly. And one man, ahead of all the chaos, got it right.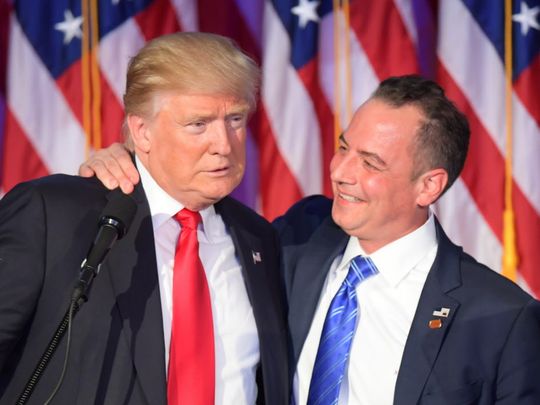 No, not Donald Trump.
But the man next to him, Reince Priebus, who was named White House Chief of Staff last Sunday. Priebus has been the chairman of the Republican National Committee (RNC) for three consecutive terms (yes, they voted him back each time despite failing against both of Obama's campaigns!)
After the 2012 election, Priebus figured that they had to do things differently. He reviewed the RNC's ground operations as he knew their outreach was repeatedly failing to reach across to millennials, women and minorities. He decided to overhaul the operation and lay the groundwork for a long-term strategy to reach these groups and build sustained relationships.
It took a couple of years so let's skip ahead. 
Enter the Victory 365 program
In May of 2014, the RNC formally launched Victory 365, a grassroots field operation that united local, state and national Republican volunteers to engage with voters in their own communities throughout the year. They brought in data science and digital tools to connect their staff across the nation. It was modelled on Obama's use of data and analytics that led to a surge in election-day turnout.
The Victory 365 program used:
Better Data to improve their Dynamo API and support volunteers with their ONEData program
New tools and smartphone applications like "GOP Data Center" and "Beacon" for voter canvassing
Predictive Analytics (RNC Foresight) to predict voter behaviour using data science
A user interface tool for campaigns called "Control Panel" to help inform decision-making
They did it through an in-house technology incubator called Para Bellum Labs based in Silicon Valley.
Priebus, described as a"fundraising workhorse at the RNC" was eager to spend money on better data, technology, turnout models and year-round community organizing. Through "The Growth and Opportunity Report" (which came out of the review Priebus started back in 2012, remember?), the RNC decided to pull money out of the air waves.
It was a big decision.
You see, ever since Dwight D. Eisenhower employed this TV ad in his bid for presidency, back in 1952, Republicans and Democrats have washed away billions on TV and Superbowl ad spots.
This time, they invested $175 million in their data-driven operation. In contrast, they spent only $321,000 on independent expenditures to bash the Hillary campaign. Priebus also persuaded CNN and NBC to cancel planned biopics of Hillary Clinton, which would have provided free coverage to her.
That was before Donald Trump came into the picture as the Republican nominee.
While some in the RNC weren't keen on him getting the party ticket, it actually cut costs even further because Trump always had the media's attention.
It amounted to a lot of free daily coverage, be it his controversial comments or his outlandish claims. Trump was also understaffed (he had only a single field office in the decisive state of Florida while Clinton had 51), but the RNC's long thought out ground game had his back. They had 62 offices and 1,173 paid staff and organisers in the key state already through their grassroots effort. And that is how they won Florida.
Priebus stood by Trump and counselled the recently-turned politician on many issues, which is why Trump called him "an unbelievable star" in the victory speech. He's also a star in the eyes of the the Republican party (GOP) as they attributed their historic win in the face of odds to Priebus' strategic vision.
Now as the White House Chief of Staff, Reince Priebus has a lot on his plate. USA Today states "He's a data-driven manager who sometimes lapses into the language of marketing and metrics when he talks about "growing" the Republican Party." It remains to be seen if this manager makes the new President grow on the people in the next four years.