Your Handy Guide to Debt Collection in the Digital Age
Digital debt collection techniques have proven to be more effective. This handy guide shows you exactly what these techniques are and how you can implement them.
Digital collection methods trigger significantly more repayments than traditional ones
A McKinsey study proved this. However, the study also found that a lot of collectors are not taking advantage of these methods yet. And it's time to change that. Read this ebook to learn:
How to implement a digital and traditional hybrid approach to help you close accounts faster.
To use the most essential channels to maximize collections.
Best ways to connect with debtors and ensure your message is delivered.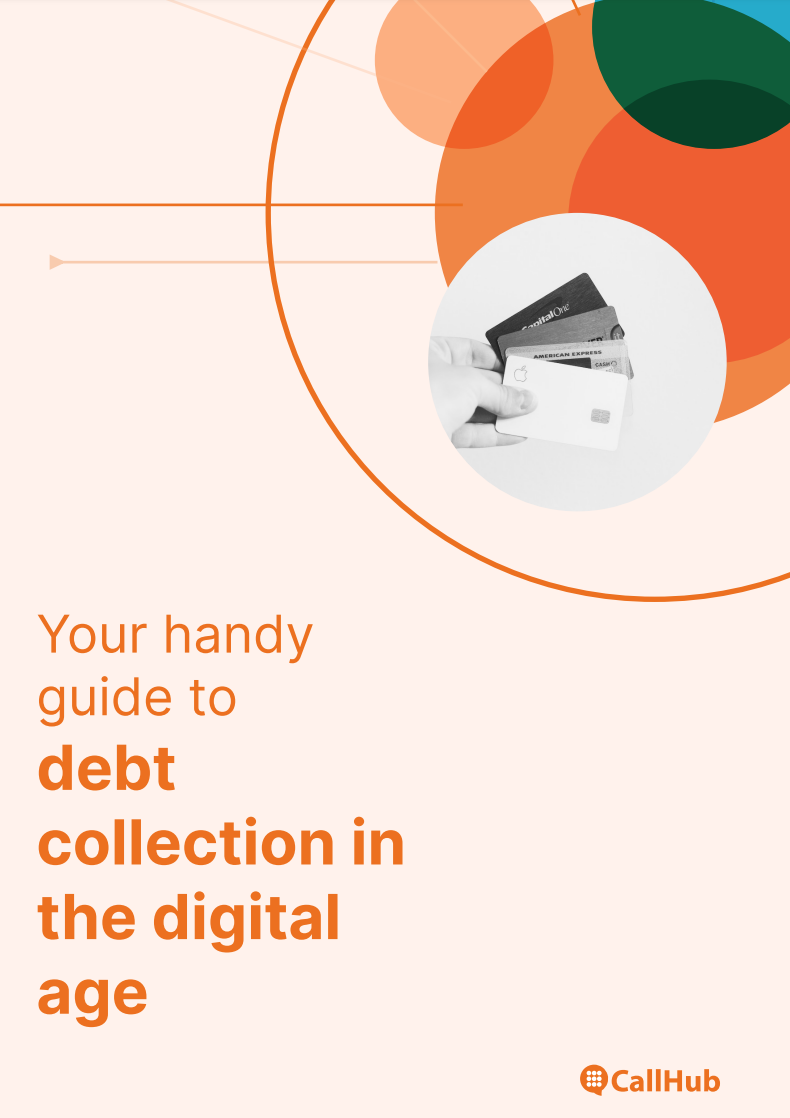 What does digital debt collection include?
A quick overview of what channels digital debt collection comprises of.
Why is digital debt collection the future?
Essential statistics that show why you need to focus on digital debt collection.
Digital first or digital only approach?
Should you completely give up traditional collection techniques or is there a middle ground?
How to implement digital debt collection?
A look at how to implement a hybrid (digital and traditional) approach for all steps of the collection process.
What channels do you need for effective collection?
Insights into the channels that you absolutely need to use for collections to improve your efforts.