The customers have spoken!
According to a study by Twilio, nine out of ten customers would like to be able to communicate with businesses through text messaging. And the majority of those customers prefer SMS as their texting medium.
Here's how those percentages are divided based on country: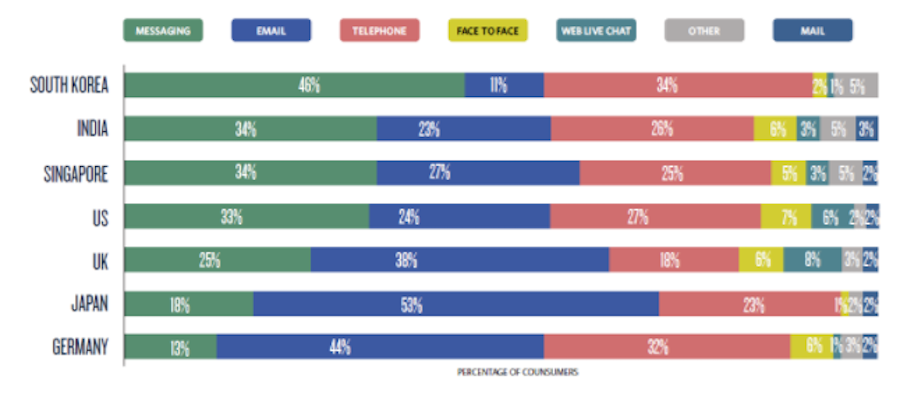 If you haven't started with text message marketing to communicate with your customers for your eCommerce business, here's everything you need to know:
What advantages does SMS offer eCommerce businesses?
Why use text messages for eCommerce?
They are immediate.
90% of all texts are read within 15 minutes. Having a flash sale? You waste no time getting information to customers.
They are broad
Most users of smartphones still use text messaging, despite access to instant messaging apps like WhatsApp.
They are personal
Competing with giants like Amazon is tough. They set a high bar for customer expectations. One way you can meet those expectations is by having personalized and direct communication with customers through texts.
They are engaging
SMS is built for two-way communication. Have conversations with customers through text, i.e., responding to customer support tickets.
They are accessible.
Text messaging can reach anyone who has access to a mobile phone, And 91% of Americans have a mobile phone at hand at all hours of the day.
They are effective.
Text messages have a 98% open-rate, while for email, it ranges from 15-22%. Since most people are used to texting each other, they will be acquainted with using it as a communication medium.
What do you need to get started with SMS marketing for eCommerce?
For eCommerce businesses, using SMS marketing does not involve sending texts from your cell phone. Instead, you will be using a texting tool (like CallHub), to set up campaigns.
Here's what you need to get started with SMS marketing:
A texting tool (like CallHub): This will give you a secure dashboard and enable you to set up multiple texting campaigns. Your tool will let you access campaign analytics as well as give your agents a single platform to use.
A CRM (like Salesforce): This integrates with your SMS platform and enables you to map every response back to each customer. You can also use the CRM to segment your audience and send alerts and notifications based on customer behavior.
And that's it.
For basic use cases, like sending sale alerts, a CRM is not strictly necessary. You can download your contacts from your database and simply upload them to your texting tool. But a CRM can refine your SMS communication.
Once you have the tools in place, you can send out targeted SMS campaigns to your contacts and keep them engaged.
How can you use SMS to communicate with customers?
It is possible to use text messaging as both an avenue to generate more sales as well as a customer management tool for your business. That's because text messaging is built for two way communication in addition to normal broadcasts.
You can use SMS to:
Have two-way conversations with customers.
Send out broadcast messages to your customer base.
Send personalized updates to customers.
Here are some use cases where you might use SMS for eCommerce communication:
To remind customers of abandoned carts
Cart abandonment is an issue all eCommerce businesses have to deal with. Sending a text message is one way to remind customers to finish a purchase.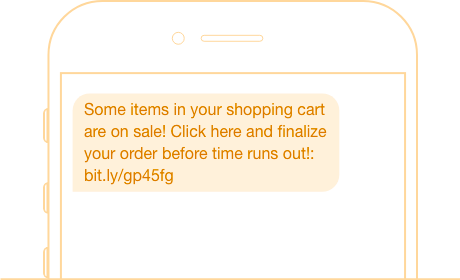 To provide customer support
Your agents can have conversations with customers through text messages and provide instant support.
To send out sale/event alerts
This is the easiest way you can use SMS for eCommerce. You can send out a broadcast message to all the customers who have subscribed to your SMS alerts and let them know about a new sale.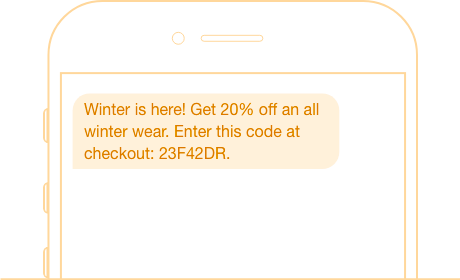 To attract customers with images
If your text messaging software lets you send MMS, utilize it to grab your customer's attention through images and video snippets.
To send order updates
If customers opt-in to updates, send them an SMS, letting them know about the expected delivery date, along with a link to track their package.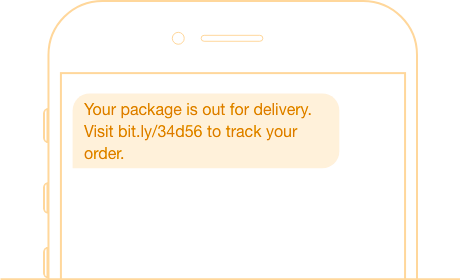 To gather feedback
You can set up and SMS survey to get feedback from customers on their experience with the product or the delivery.
To send product recommendations
Send customers product updates and recommendations through text based on items in their wishlist.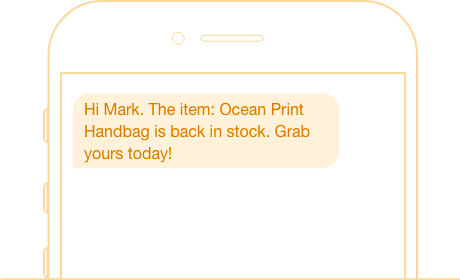 Text message templates for eCommerce
Your e-commerce business can use text messaging to manage everything from sale alerts to sending out discount codes and shipping notifications.
Here are some templates you can use for your messages:
Summer sale alert! All back to school items off, this week only! Order now and shipping is absolutely free. bit.ly/hp75fl
Hi Mark, thank you for your order! Your package is out for delivery. Here's your tracking number: 23523562
There are some items in your shopping cart which are on sale. Click here and finalize your order before time runs out!: bit.ly/gp45fg
Take 50% off your next purchase using coupon code GD454L2. Expires on 21/12.
Happy birthday! Here's a 10% discount code for all items in our shop: 3242352GQ42. Best wishes from the AmazeKart team
Looking for an SMS service for eCommerce? Try CallHub
Setting up and using an SMS system for your business is simple. The first thing you need to do is getting customers to subscribe to your SMS updates. One way to do that is through an opt-in campaign.
1. Set up an Opt-in keyword and shortcode.

Choose the SMS Opt-in campaign on the CallHub dashboard.
To set up an opt-in campaign, you need to have just two elements:
A keyword
A shortcode or long code (to act as Caller Id)

For example, 'Text "JOIN" to 562498 for updates and reminders.'
Here, the keyword is "JOIN," and the number is "562498".
You can set a keyword of your choice while setting up your eCommerce SMS system and rent a shortcode or long code from your text messaging service. If not, you can use a cell phone number as the caller ID.
Once you finish setting it up, go ahead and promote your keyword and shortcode. When people text in your keyword to the number, they will automatically be added to your database.
2. Ask customers to sign up to your communications.
Let customers know about the SMS system advertising it wherever you can:
Have a pop-up or form on your website, preferably with an incentive.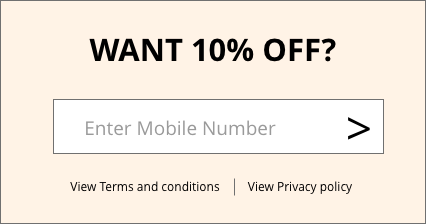 Ask them if they want updates on the delivery after making an order.
Advertise your opt-in campaign through social media channels.
Now you're all set to start sending updates straight to your customer's mobile phones
3. Send your first message.
You can send messages through the SMS broadcast campaign on the dashboard.
Type out the message you want to send, for example, alerting customers about a sale:
"Summer sale! Get 20% off on select products, just for this weekend. Don't miss out! bit.ly/rfe34f."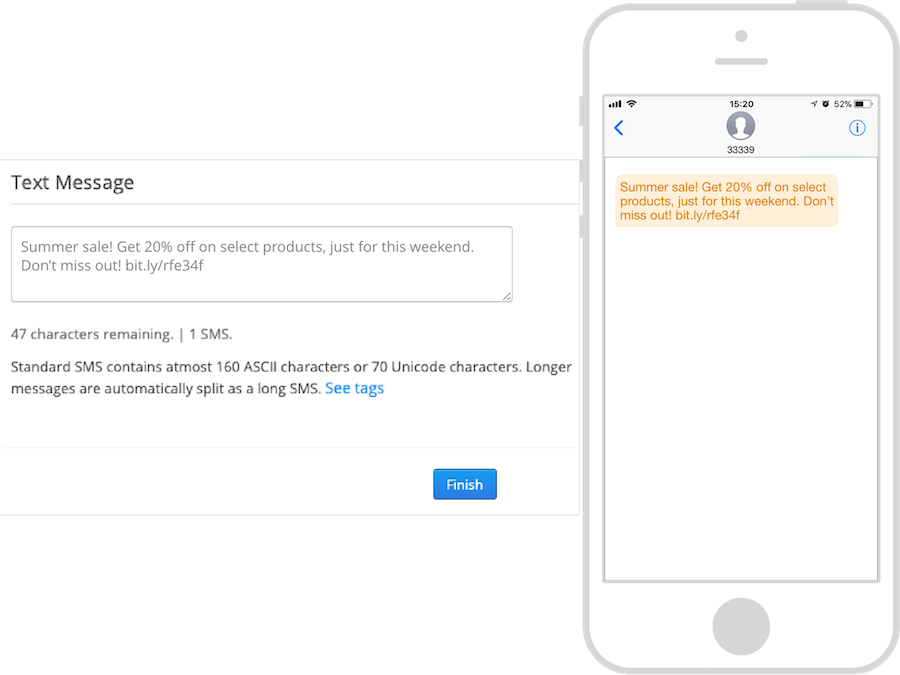 Choose the list with the numbers of the customers you want to send the message to.
Now schedule a time you want the message to go out and hit DONE.
Sending out a group text to your eCommerce customers is as simple as that.
Want to try out CallHub for your business? It's easy to get started. You can try it out for free by signing up.
Better engage your customers
Use CallHub for text messaging
Tags:
broadcast texting
,
business
,
mass text messages
,
opt-in text messaging
,
personalization
,
SMS Marketing
,
templates