6 SMS Marketing Tips to improve your Response Rate
August 30, 2016 - 3 minutes read
With a 98% open rate compared to 20% for e-mail, text messaging has grown to become one of the most powerful means by which businesses stay connected to their customers. Although statistics put SMS marketing in the lead for connecting with customers, businesses still have to work at understanding how customers perceive text messages, to run a successful campaign. You only have 160 characters to play with which is why tailoring the content and phrasing of your message for the most impact is what you need to do. Here's a list of 6 ways which can help you achieve that: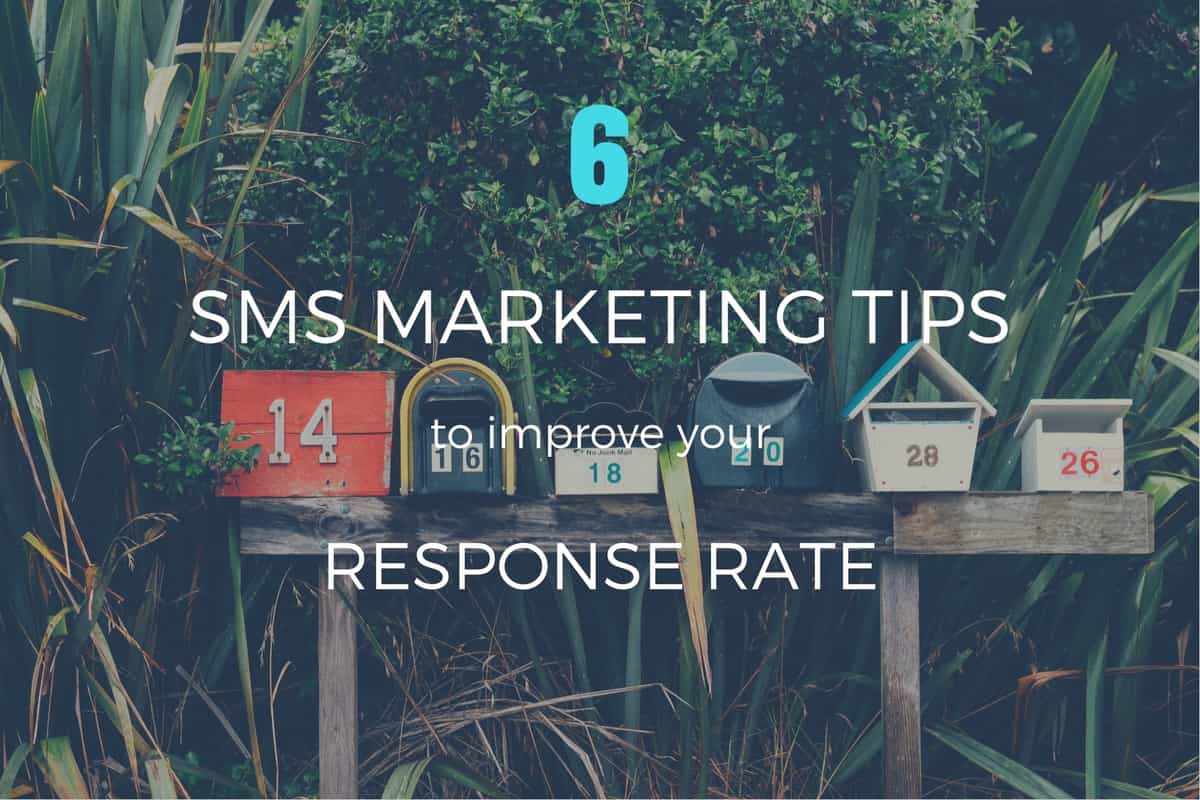 Make it personal
Besides using their name in the message to make it feel more personal, add any other variables that will help align the message to that customer. Personalised messages have a much higher chance of conversion.
"Hi Jack! You contacted us last week about the rally. Would you like to attend our rally this Friday? RSVP by replying with a Y"
Identify Your Brand/Product
Clearly identify your brand or product to avoid your messages being treated as spam. Customers won't think twice about deleting unidentifiable messages.
Keep it simple
"Who will Mitt pick for his veep? Find out first! Text "ROMNEY" to 555888 to get an alert the minute of the pick!"
An average user spends less than 5 seconds on an SMS. Keep your words simple and specific to make sure the customer takes in the full information.
Stay away from abbreviations
"R u inrstd in r offr 2 buy condos @ 20% disc? Rply if yes."
A customer expects instant access to the information contained in an SMS. Cramming in too many words will only work against you. Using abbreviations can change the personality of your text. If what you have to say is longer than 160 characters consider sending the message in multiple parts.
Make your product rare
"*Special Offer* till March 31st; mention text – FREE QUESADILLAS with purchase of any Pizza AND Salad!!"
Attaching a validity limit to your message makes it more relevant to the customer. According to the scarcity principle, a commodity is perceived to be more valuable when it is scarce. Including terms like "last day of sale", "only till stocks last" etc. coupled with offers urges people to go out and buy the object rather than missing out on a good deal.
Call to action
"Last week's meeting was great! Can't wait to turn out millions of overseas U.S. voters! Check out our voter reg site: bit.ly/12345 – Jason Bourne, DNC"
Don't just include a website link, ask your customers to click on it. It should be a simple, clear request for an immediate response.
Striking the right chord with your audience will take patience and experimentation. Keep analysing the response rates to your messages and modify them accordingly. With time you will find the right balance for your SMS marketing campaign.
Tags:
advice
,
Phone Banking
,
SMS Marketing
,
Tips