How to talk to your senator: Patch through calls
March 3, 2017 - 4 minutes read
It has never been more important than now to make your voice heard. With politics and policy being so divisive, voters need to communicate with their representatives and let them know of their opposing views. The number of voters calling their representatives has sky rocketed. It isn't easy though, especially if you're unsure of what to say.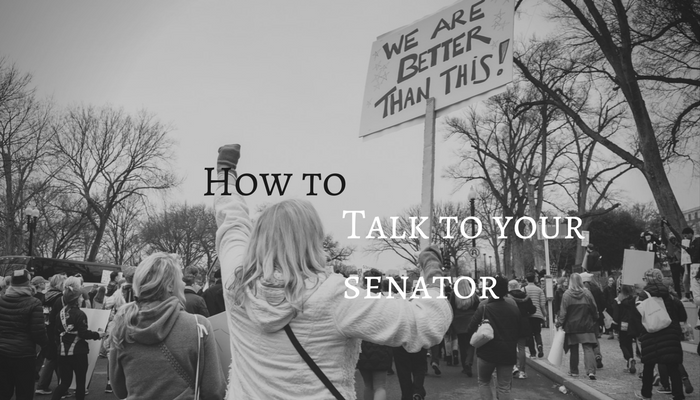 Here are some basic rules to follow when calling your representative, to make sure that your call counts.
What to expect
When you call your representative, you will not be talking directly to him rather to one of his staff. For a representative, his constituents matter the most, which is why they'll ask you for your name and your address. The staffer may be in a hurry to talk to you but don't get anxious. Let them know why you're calling and state your issue. You will definitely not be argued against. Staffers will only note down your issue and end the call. If you've get anxious talking, here is a great guide on how to manage your anxiety when calling representatives.
Use a script
Most calls aren't longer than a minute and the person you will be talking to only wants to listen so there wouldn't be much cross talk. With the number of calls a staffer gets in a day, a short refined script will help get your point across and your objection recorded. The shorter your calls are, the more you can make! Essentially, it's a numbers game.
When to call
The best times to call are when the offices are open. You might think you could call after work hours and leave a message on the answering machine. Unfortunately, due to the number of calls being made, answering machines are filling up a lot quicker. You'll have a better chance of leaving your message if you call during work hours, ie.. 9 – 5. Take a short break during your lunch hour to make a couple of calls.
How to call
You could look on the government site to find your representatives. Their office numbers are listed against their names. Use your phone to call them. There are a lot of advocacy organisations that are making it easier for you to reach out to rep. They walk you through the issue, give you a script and list your representatives numbers. Some sites educate you on your representatives position on issues based on how they voted on bills. You can also find a local action group that will guide you on how to make calls. Find a local action group.
Here is a great list of advocacy organisations that you can reach out to:
Patch-through calling
As simple as these organisations have made it to connect with your senator, a large number of voters are still passive in their advocacy. This is where patch-through calls work wonders. By actively reaching out to voters on the phone, guiding them on what to say and connecting them directly to their representatives, you can increase the number of actions taken significantly.
advocacy
,
Patch-through calls