Teamwork Lessons from Football for your Business
August 31, 2016 - 4 minutes read
Leicester City's big win at the Premier League makes for one of the greatest stories about football and teamwork. After being almost relegated last season, team manager Claudio Ranieri led the team to a spectacular victory. The much richer and more experienced clubs bowed down to the Foxes. Ranieri successfully transformed his team of cast-offs and free transfers to a team that can win the premier league. He figured out how to make them work as a team and play to their strengths. Ranieri was even known for taking the team out for pizzas after practice sessions, something usually unheard off in the world of football.
While Leicester has talented soccer players, none are superstars. "The guys in Leicester City, on their own, probably aren't going to achieve this kind of success individually as they would together," writes digital news outlet Quartz
The teamwork displayed by Leicester City has lessons for every business out there trying to build up a cohesive team.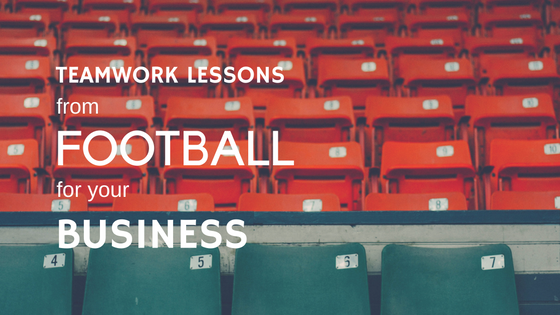 It's a team game
David Beckham had to leave Manchester United because the former England Captain thought he was "bigger than the manager". Constant disputes between the two and Beckham's celebrity lifestyle had affected the dynamic of the team leaving manager Jose Mourinho no choice but to cut him from the team.
"Individual commitment to a group effort — that is what makes a team work, a company work, a society work, a civilisation work."  Vince Lombardi, American Football Coach
Teamwork Lesson
Even though focus can sometimes shift to individuals, it always remains a team game. Every member of the team has an equal role to play in securing wins. Working together drives success and builds confidence within the team.
Trust you teammates
"I have great admiration for those who build new tactical systems, but I always thought the most important thing a good coach must do is to build the team around the characteristics of his players. So I told the players that I trusted them and would speak very little of tactics." says Claudio Ranieri
During his stint at Chelsea, Ranieri's constant squad rotations had earned him the nickname "The Tinkerman". At Leicester city, he limited the number of tactical changes he made to the team, trusting his players to play in the same formation. Ranieri took calculated risks on players he had at his disposal, nurturing their potential.
Teamwork Lesson
You can apply the same rules to your business. If you as their manager, control your teams direction without allowing for the members to build their own work environment, your team will not work at its full potential. Trust your team to understand their individual roles and give them the freedom to experiment.
A lot can be done with less
Leicester City has the lowest wage bill per point than any other team in the league. The financial gulf between the club and some of its rivals is enormous. What worked for Leicester is getting its team to work as one towards a common goal with each member clear about their role in the team. Ranieri had an eye for undervalued talent and identified key attributes that would make them valuable to the team.
Teamwork Lesson
Understand the strengths and weaknesses of your team and assign tasks accordingly. This ensures that everyone is in their most suited role. Recruiting the right team with the right mentality goes a long way in keeping your spending low.
startup advice