Turning Political and Advocacy phone banking Results into Action
February 14, 2018 - 4 minutes read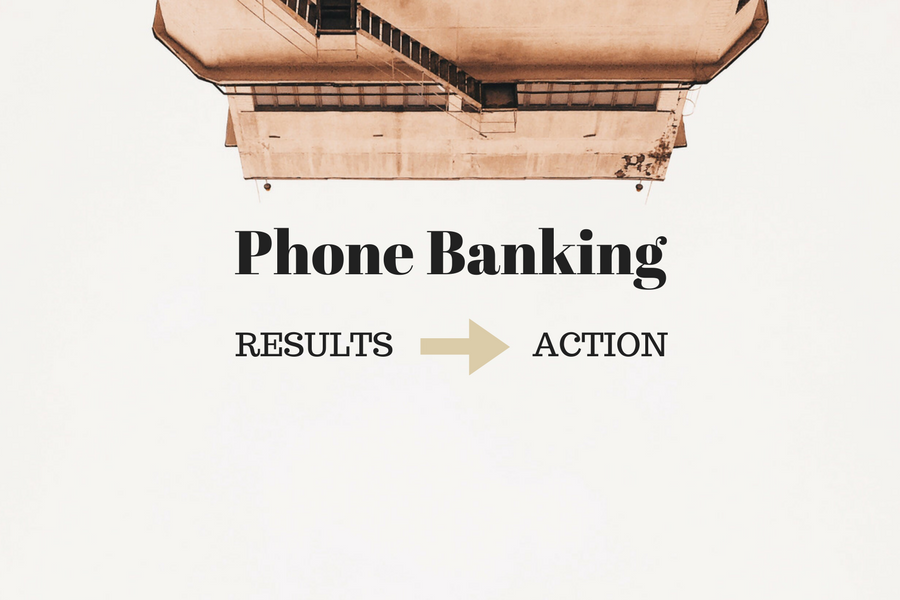 You ran a successful phone banking campaign.
Campaign volunteers talked to thousands of people, engaged in scores of meaningful conversations, understood supporter levels and told people about the candidate or cause. What next?
You enter it into spreadsheets or data management tools, slicing and dicing it into neatly segmented lists for future outreach?
CallHub offers an easier solution. In this article, we look at how you can "slice and dice" all your data from hundreds of thousands of phone calls in a matter of minutes.
Related reading: Definitive guide to Political Phone Banking
For our demo video on getting a phone banking campaign up and started, go here.
You have five filters with which to segment your data:
1. Status: These are call disposition stats attached to each call. i.e. quick labels that can be applied to a call to keep track of how the call went, people who picked up, answering machines reached and more. It's also used to maintain DNC compliance.
2. Agent: Lists all the people you have making calls on the current campaign.
3. Supporter level: A split of all the people you call into five categories based on their level of support, from 'Strong support' to 'Strong oppose'.
4. Tags: Tags are 'virtual sticky notes' added to a profile to describe a characteristic. eg. if a person agrees to attend an event you can attach a 'prospective volunteer' tag to them.
5. Pick Question and Pick Option: These are the list of survey questions you created in CallHub or imported from CRMs like NationBuilder or NGPVAN, with responses collected during the campaign. i.e Questions like "Can you attend next weeks fundraiser?" or "How would you like to volunteer?".
Now that you know about the filters, let's look at how you can put them to good use.
Nurture personal connections through super-volunteers
The recent victory of Jagmeet Singh in the NDP leadership campaign proved the power of super-volunteers, volunteers who stick with you from start to finish. Each of these volunteers was assigned responsibility for a specific group of voters across the duration of the campaign. Voters would interact with the same volunteers across multiple stages of the campaign — voter id, fundraising, events and GOTV, slowly building a personal connection along the way.
After your initial phone banks, filter your agent and their list of meaningful conversations from the 'status' filter and create volunteer specific campaigns for them on CallHub.

Follow-up with the right people
The reasons to make a follow-up call to a voter may vary — they were busy at the time of the call, haven't made up their mind about supporting you, or want to check out the details of an event. Whatever the reasons, it's important that you follow-up with everyone who shows a chance for a positive response. And filters offer you multiple ways to do just that.
through assigned 'Status'

through a survey response

Or through a tag

Try CallHub for free.
Create targeted lists
An effective outreach campaign learns and grows, from the first call you make to the very last.
Want to connect with people based on the issues they care about? Use Survey filters to create issue-based campaigns.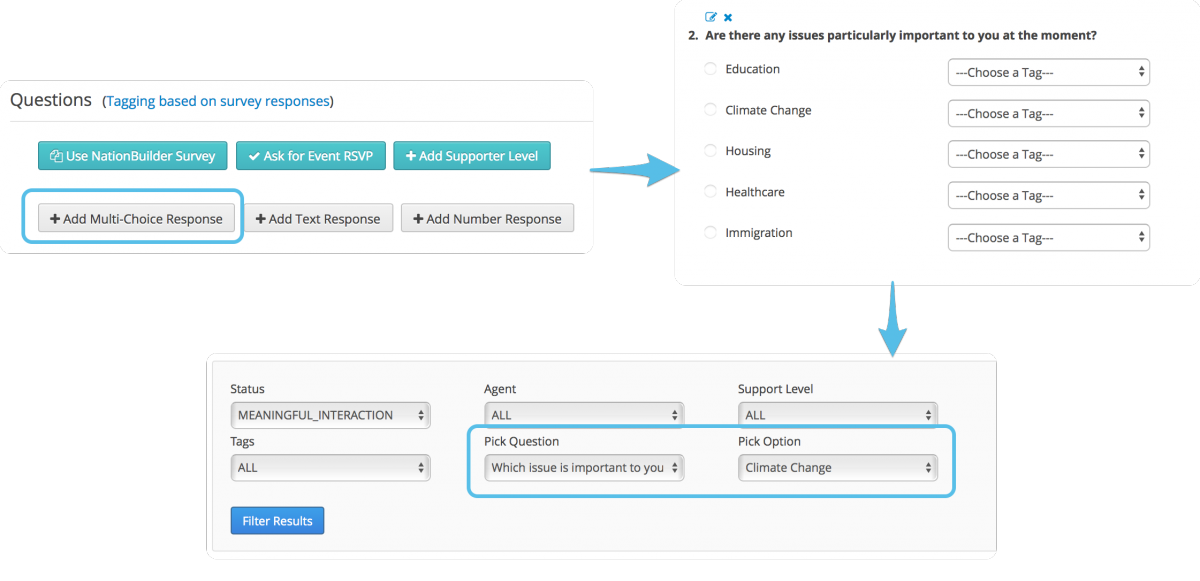 Want to run a GOTV campaign? Use 'Support Level' to reach out to only Level 1 & 2 supporters.
Now you have a good guideline for how to effectively use the results from your phone banking campaigns. If you have any queries about running phone banks shoot us a mail at [email protected].
Tags:
Call Center
,
Phone Banking