The Conversion Funnel For Volunteers
August 9, 2017 - 6 minutes read
The success of a business depends on its customers. It does not matter how good the product is or how well-oriented their service if customers do not show interest, the business is headed for a crash.
That is why businesses have a "conversion funnel" in place for their customers. You may have heard the term. It is a track laid out for a person to discover the product, grow interested and finally convert into a paying customer. All the steps in their journey are well thought out in advance. After all, a conversion funnel that works will keep a steady flow of customers going.
For a nonprofit, volunteers are as important as customers to a business. A nonprofit which spends the time to work out a conversion funnel for volunteers will always be ready to take on bigger tasks.
Here's how you can get started on one for your organization.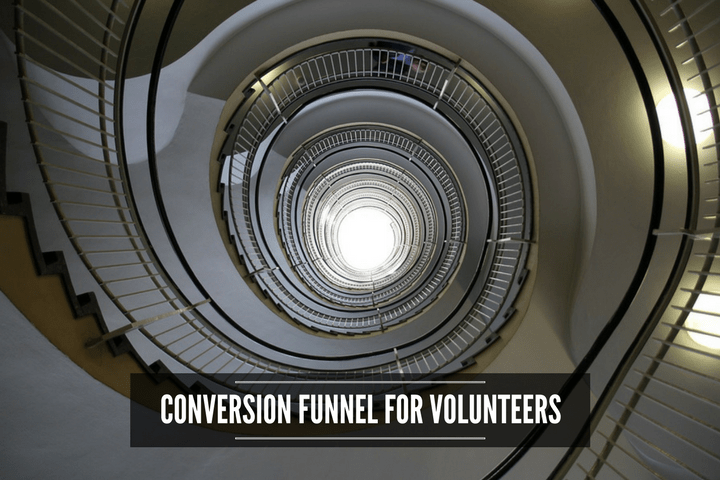 Create awareness
The first step is where the person discovers the product. In this case, it is your nonprofit work.
How often do you get media coverage or get talked about in other circles?
If people do not know about your nonprofit, they would never face the choice to volunteer. It is important to get the word out, even if you have to do it yourself. Be visible where the volunteer would come across you. Maintain an active social media presence and connect with interested folk online. Run a blog and talk about related issues. Make the news through community events and meet with people face-to-face. That is how you are going to run into people likely to volunteer down the line.
Grow interest
The people who are interested in your cause also are driven by some personal reason. This reason may be varied for every individual.
You have to recognize why the person is tied to the cause and place your work to suit their purpose. That is how you would get the person to show interest in participating. Maybe they wish to tackle the problem faced in their community. Maybe it offers them a chance to expand their skills. It could be that the work of the nonprofit lets them connect with other like-minded people.
Whatever be the purpose, you have to make the person understand that volunteering would give them the opportunity to fulfill it.
Keep them engaged
Once a person signs up for an event or joins your Facebook group, it is evident that they are interested in participating. Now you have to build up the engagement further.
Focus on your existing volunteers and talk about their work. Discuss through blog posts and visual media how all of your nonprofit's work is achieved through the enterprise of the volunteers. These stories of individual volunteers would let the person contrast themselves in the role and make them consider volunteering in the future.
Give options to consider
For people who arrive at the point where they consider volunteering, the path to get them onboard should be swift. The person would lose interest unless they discover where to join and how to lend a hand.
Here it is vital to take into consideration that based on their personality, the person would have reservations about some volunteer tasks. Maybe they want to work on the ground because it gives them a change of scene from their office job. Maybe they are bad at face to face interactions and prefer to work behind the scenes instead. Let them know that there are different roles to volunteer in as they prefer. Provide every convenient way for volunteers to sign up – online or at events or even through mail forms.
Conversion to trained volunteers
Finally, when your new volunteer arrives, the training process should be laid out so that they can ease into the role. Otherwise, they may feel they are not up to the task or even lose motivation.
Have existing volunteers guide new recruits in their work. Offer them the chance to choose the department they wish to join and hold sessions where they understand how the departments work together. You should have events for volunteers to socialize and foster a sense of community within the organization.
A proper volunteer onboarding process will guarantee you do not lose interested people in the final stages.
Planning out a conversion funnel for volunteers might take time. However, it will smoothen the journey for new recruits and keep them coming in. With a volunteer conversion funnel in place, you won't have to indulge in recruitment tasks for each campaign.
Tags:
advocacy
,
campaign
,
grassroots
,
Grassroots Advocacy
,
volunteer management
,
Volunteer Registration
,
volunteers