6 Ways To Work For A Political Campaign
December 6, 2016 - 5 minutes read
A lot of effort goes into getting a candidate elected into office. Behind this effort are thousands of volunteers working to bring about a change that they believe in. If you're looking to change the system, your best bet is to try and change it from within. For those of you looking to give your time for a cause, here are six ways you can join the campaigning efforts.
The Campaign Website
The easiest and the fastest way to get involved with a campaign is to head on over to their website and sign-up with through their volunteer form. Every campaign will have a dedicated volunteer section where they detail the ways in which you can volunteer for the campaign.
The Hillary campaign website is a good example of laying out exactly how supporters can work for the campaign. Whether you want to organise a phone banking party, knock on doors or call voters from the comfort of your home, volunteer forms lets you easily sign up for your preferred option and start campaigning.
Contact the Campaign through Social Media
Social media has turned out to be the cheapest and the fastest way for candidates to reach out to supporters. Almost every campaign will have a solid presence across social media. Go to your preferred campaign page and send them a direct message or a tweet. You'll definitely hear from them or other volunteers on how you can join the cause.
Contact The Local Field Office
Only large campaigns will have the resources to set up field offices across the electorate. A quick google search will reveal whether your campaign has a field office near you. The campaign website will give you the address of the office and/or contact details of the organizer. Drop in  for a visit and ask how you can contribute. The organizer will take you through canvassing best practices and fill you in on additional details about the area where you'll be canvassing.
Make Yourself Available
This may sound obvious but your friends and family are your gateway to get yourself involved in a campaign. Let your contacts know that you're open to working for the campaign. Make sure that you clarify which side you're on. There's a good chance that one or more of your contacts or someone they know is already working for the campaign and they can connect you to the regional organizer. So, the next time you have your friends and family over for dinner, talking about politics may not be such a bad idea. 😜
Personal Connections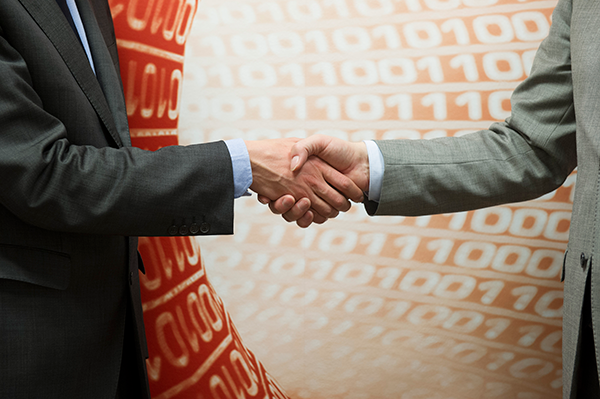 If you know a candidate personally or any others who are already  part of the campaign, you should be able to get an important role within the campaign. Campaigns are always on the lookout for people they can trust with responsibilities to take charge of canvassing. The fact that you're already known by members of the campaign team can work in your favour when you want to take on bigger responsibilities for your candidate.
The Campaign Reaches Out to You
A political revolution is coming. Text BERNIE to 82623 to sign up for important mobile alerts from #TeamBernie.

— Bernie Sanders (@BernieSanders) May 21, 2015
Thousands of calls, text messages and broadcast messages are going out every day to potential supporters for fundraising, volunteer recruitment and other campaign activities. If a campaign hasn't called you yet to ask for support then you'll definitely have encountered SMS campaigns where you can sign up to receive updates from the campaign team.
---
Now that you know how to become part of the cause, all that's left is to decide which side you're on. For more resources on campaigning subscribe to the CallHub newsletter.
Good luck and happy campaigning!
Featured image source: Becker1999
Canvassing