Whitelabel Calling and Texting Solution for Consultants & Agencies
Partner with CallHub and add a major revenue stream to your business by offering the complete suite of calling and texting software to your customers.

Offer the best all-in-one communication platform
Advanced calling tools for your customers. Give them the options of choosing from multiple automated dialers for calling campaigns, making patch through calls, and more.
Everything your customers need from a text marketing software – including mass outreach with text broadcasts and 1-on-1 conversations with peer-to-peer texting.
Auto-dialers
Offer auto-dialers to your customers—Power dialer, Predictive dialer.
Fastclick dialer
The Fastclick dialer helps campaigns stay TCPA compliant when calling cell phones.
Voice broadcast
Automated phone calls with press-1 campaign and answering machine detection capability.
Mass texting
Text broadcast tool that can reach all the contacts in a list. Set automated text replies for responses.
P2P texting
1-on-1 texting. Allows customers to engage their contacts in personal conversations.
SMS opt-in
Build a contact list and collect contact data with SMS opt-in.
Our whitelabel solution allows you to add CallHub's calling and texting products to your product suite and offer them to your audience, under your own brand.
That includes all our existing offerings, like voice broadcasts, outbound call center, peer-to-peer texting and mass texting. Future product enhancements that CallHub invests in will be immediately available to our whitelabel partners and customers.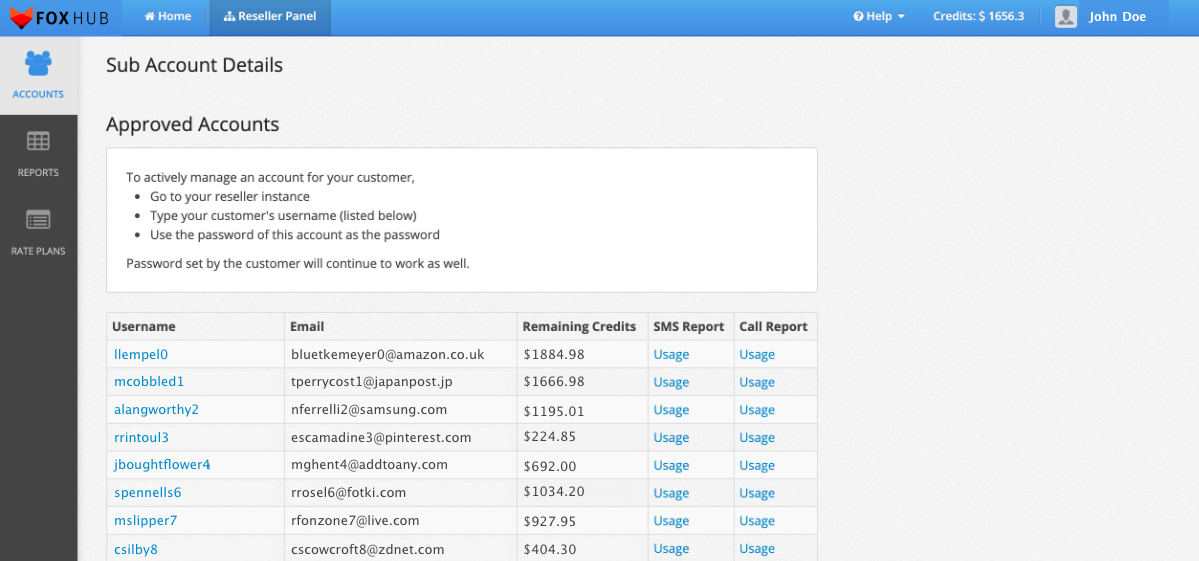 Designed for all, by combining lots of tools in one unified solution
Any organization or an individual that wants to provide calling and texting solutions to their clients. Callhub's tools work across industries and geographies.
You might be:
An individual consultant
A political consulting firm
An advocacy/nonprofit consulting firm
A digital marketing agency
A small business owner
Integrations with top CRMs
2-way data sync! Your customers get access to integrations with top CRMs like Salesforce, NationBuilder and NGP VAN.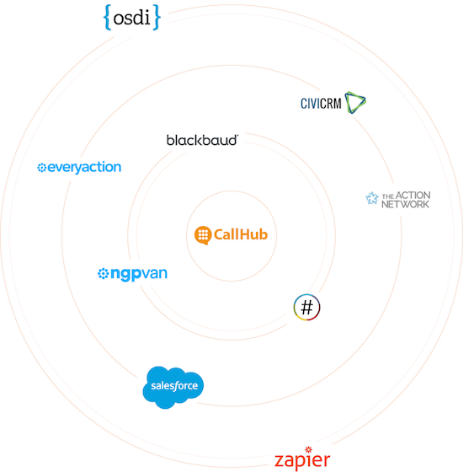 Salesforce
Sync data (leads, contacts, campaigns, tags) with the top business CRM.
NGP VAN
Assign as many agents as you like to hosted call center campaigns at no additional cost.
NationBuilder
Sync supporter levels, contact tag, event RSVPs and survey audiences.
Give your customers your brand experience. Customize the product with your branding (logo, organization name, etc.)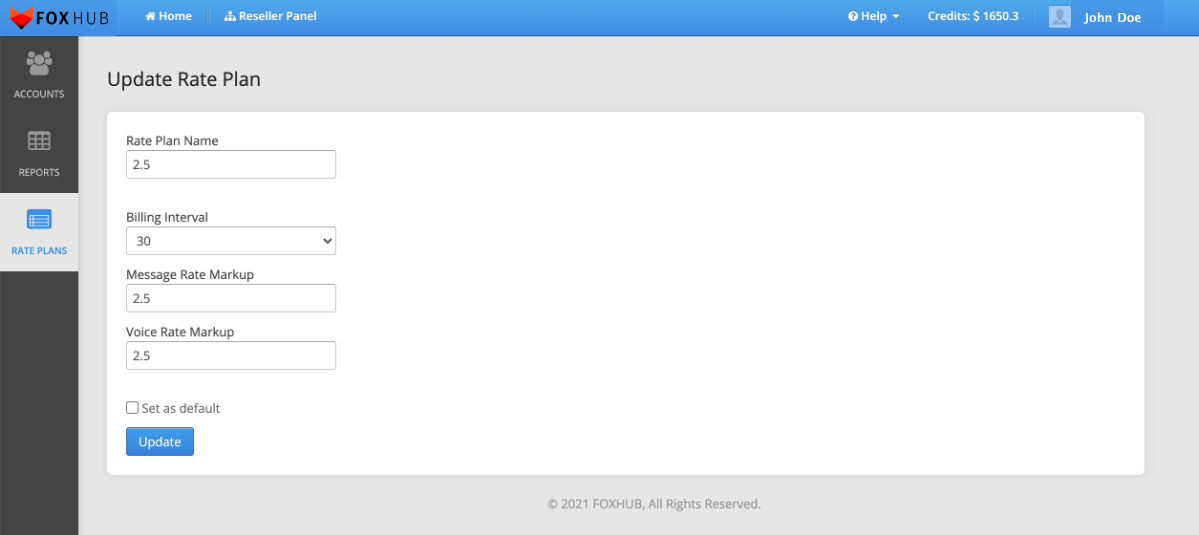 Set custom pricing for your customers
Earn from the product! Set your own pricing for your customers, and accept payment from them. With separate rate plans you can adjust how much you are charging individual users.
Onboard unlimited clients and agents
No limits on how many customers or agents you can have for your whitelabel product. Manage customers and their pricing from a single interface.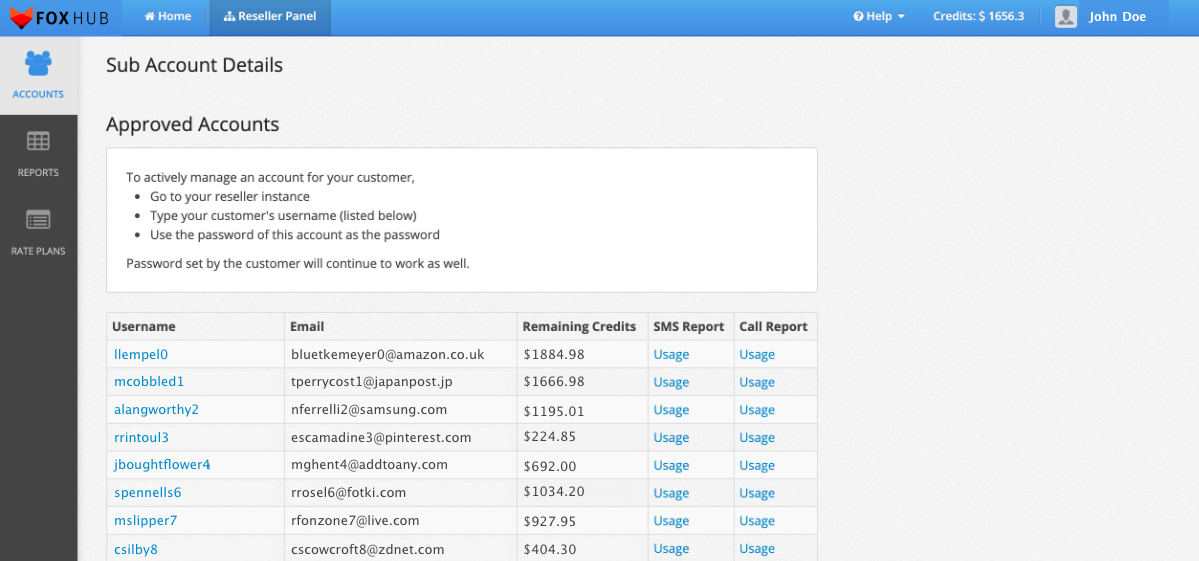 This includes existing CallHub features like user roles and sub-accounts and all the future product enhancements, which your customers will have access to from the get-go. Interested?
Why partner with CallHub?
Easy to setup and use
Your customers can set up and start campaigns within minutes.
No worries of security
Data privacy is a given for customers of CallHub and our whitelabel partners. Learn more.
Unmatched Training & Support
Get up and running with dedicated training and support for 14 days.
Gain a competitive edge
CallHub whitelabel partners get access to one of the most fully-featured calling and texting tools on the market.
3000+ of the world's biggest organizations trust CallHub for engagement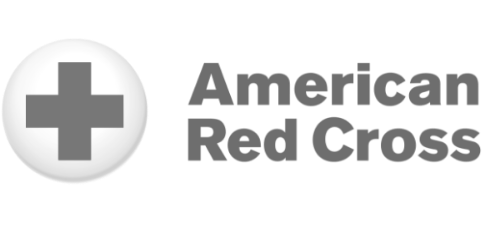 Ready to partner with CallHub?

How do I become a partner?
Get in touch! You can schedule a call here.
Why is this better than building my own calling and texting tool?
Two reasons, saving cost and saving effort. Building a custom communication tool involves everything from designing, developing and quality testing, as well as paying for the resources involved in each of these stages. CallHub offers a powerful, ready-made tool that can serve all your use cases.
Who qualifies for the whitelabel program?
There's no bar on entry other than a monthly fee that you pay for renting the platform and the technology—anyone can apply.
How do I earn with the whitelabel solution?
You can set your own pricing and markups for your customers. Collect payments and add credits to customer accounts.
Why should I choose CallHub?
We offer powerful calling and texting solutions and integrations with top CRMs all under one roof, in addition to unmatched training and support across your entire journey with us.