Answering machine detection
Save time and focus on calls that are answered. With CallHub's answering machine detection, you can ensure that you reach every contact on your list but don't waste any time on dropping a message.
Choose to hang up the phone or drop a voicemail for machines.
No hidden costs to use this premium feature.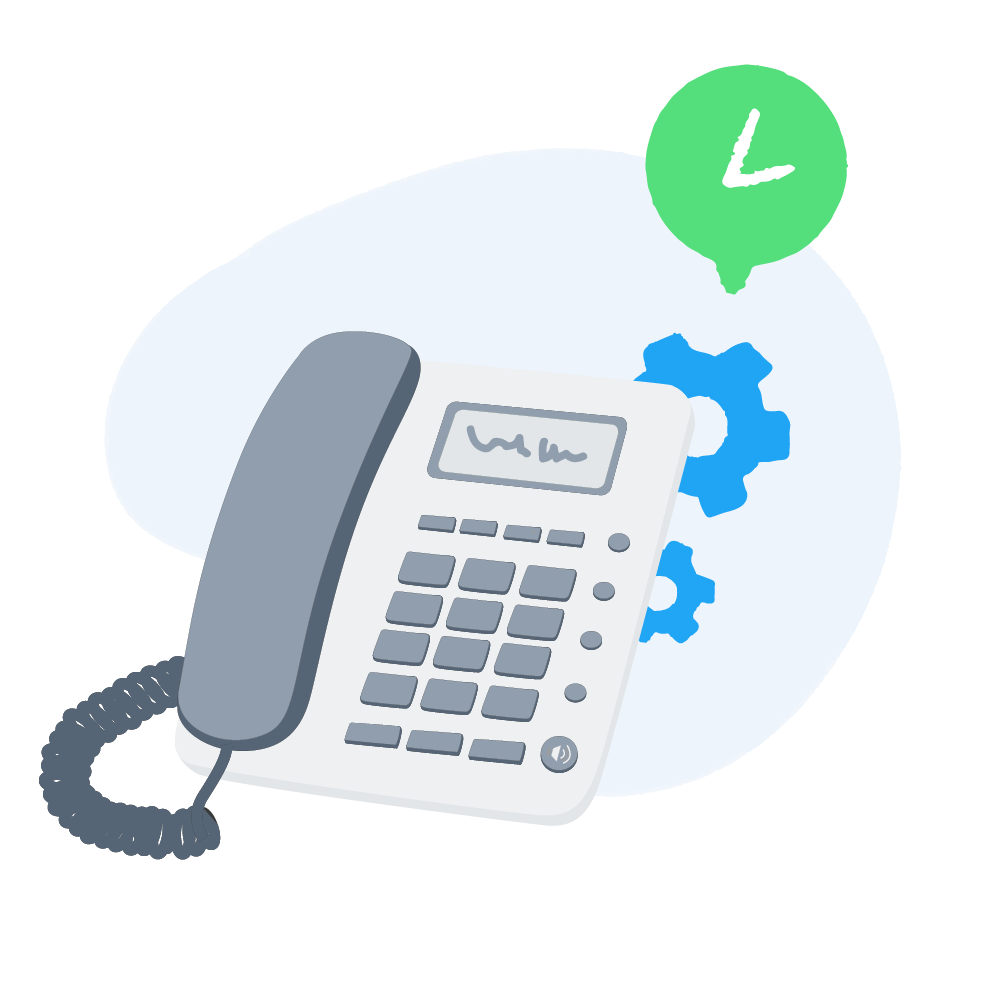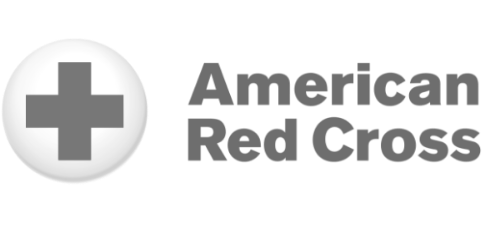 Why do you need answering machine detection?
Answering machine detection helps improve the efficiency of outbound calling campaigns in the following ways.
Increase agent productivity
Over 60% of calls are not answered and that can take up a significant amount of your agents' time. Eliminate that by automatically dropping a voicemail for these machines. You can also choose to hang up the call and get back to these contacts later.
Boost contact rates
Leave a message for the machines and let people know that you'll get back to them later to improve the chances of call answers. Alternatively, with a call center solution with inbound calling, you can also have contacts call you back.
What campaigns can you use voicemail detection for?
CallHub's answering machine detection (AMD) system adapts to the type of campaign you're running to ensure you get the best results.
Call center campaign with predictive dialers
Predictive dialers dial numbers based on the number of free agents, answer rates, etc.
CallHub's predictive dialer detects answering machines ad provides you with two options to deal with them:
1. Hang Up the call: The system hangs up and dials the next number.
2. Drop a voicemail: Upload a pre-recorded audio file with the message you want played.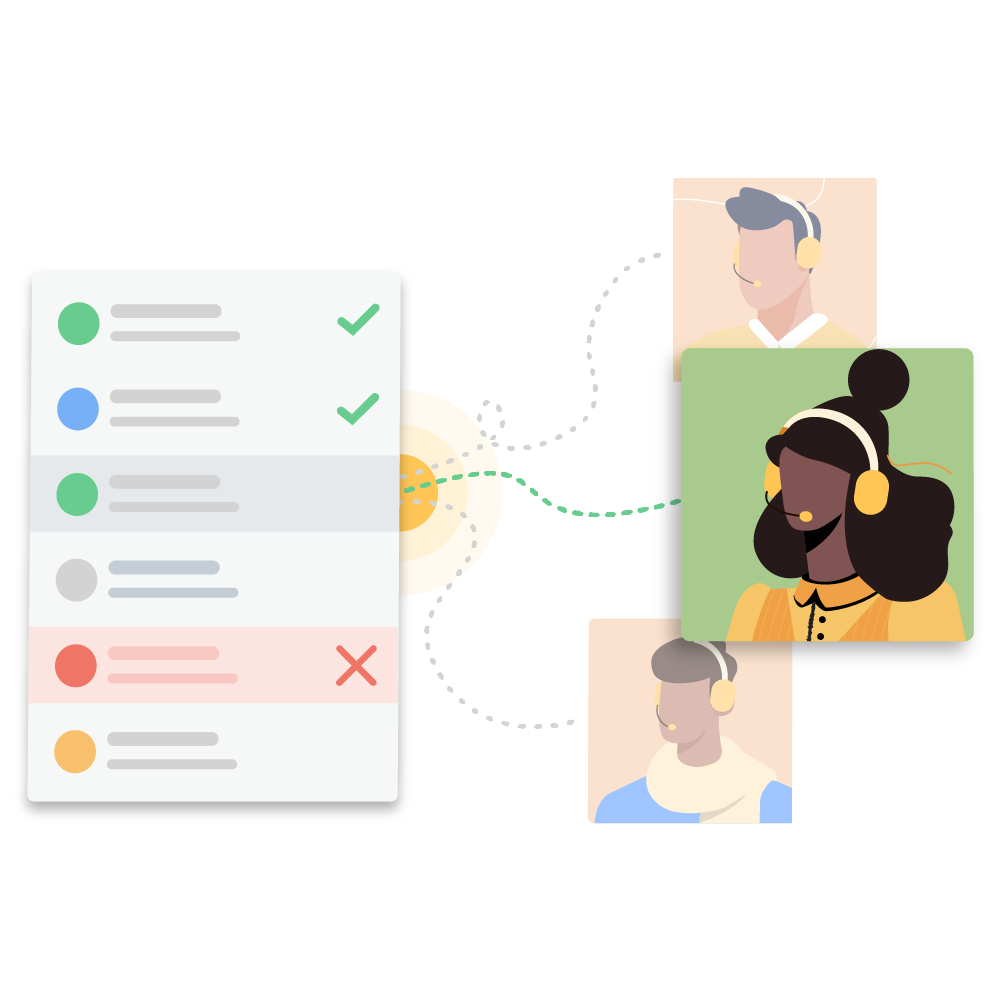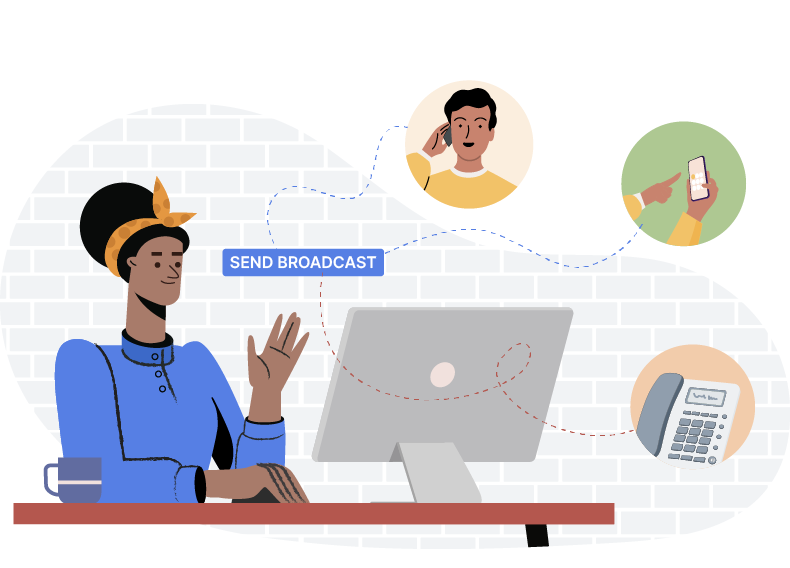 Voice broadcasting campaigns
In a voice broadcast, the system outgoing calls and plays a pre-recorded voice message when someone answers.
However, if the outgoing call reaches a machine, here's what you can do:
1. Hang up immediately: Hang up the call and get to the next number.
2. Play the voice message: Play the same message that plays when someone answers.
3. Drop a different voicemail: Add a different voicemail message for answering machines and play that instead.
Try our advanced voicemail detection today.
Save time. Maximize productivity. Boost contact rates.
CallHub is the only communication platform you'll ever need.
It is equipped with advanced calling, texting, voice, and email tools for all types of campaigns needs. Have personalized conversations at scale with feature rich solutions used by millions.
Call Center Software
Connect with your contacts over calls. Have impactful conversations, collect data, canvass, and more. Supports both inbound and outbound calling. Reach 3X more contacts per hour with TCPA compliant dialers.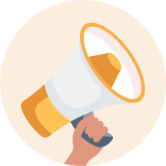 Voice Broadcasting
Share a voice message with all your contacts at once. Upload a pre-recorded audio or type out a personalized message in our text-to-speech box. SHAKEN/STIR compliant to maximize answer rates.
Mass Texting
Send a text message to all contacts with one click. Personalize the messages with merge tags to make them more impactful. Enhance engagement with MMS. 10DLC supported texting.
Peer to Peer Texting
Engage people in two-way conversations over texts. Handle 100s of chats at once. Send all initial messages with one click and respond to incoming replies with saved or custom replies. Use MMS to enhance engagement.
Text to Join
Build a contact list on the go without manual intervention. Set up a campaign to collect opt-ins from interested people. Set up automated responses to collect additional data during opt-in.
Email Marketing
Nurture and keep your contacts updated with email marketing. Create emails with simple drag and drop features or use one of our existing templates. Set up email journeys to keep contacts engaged.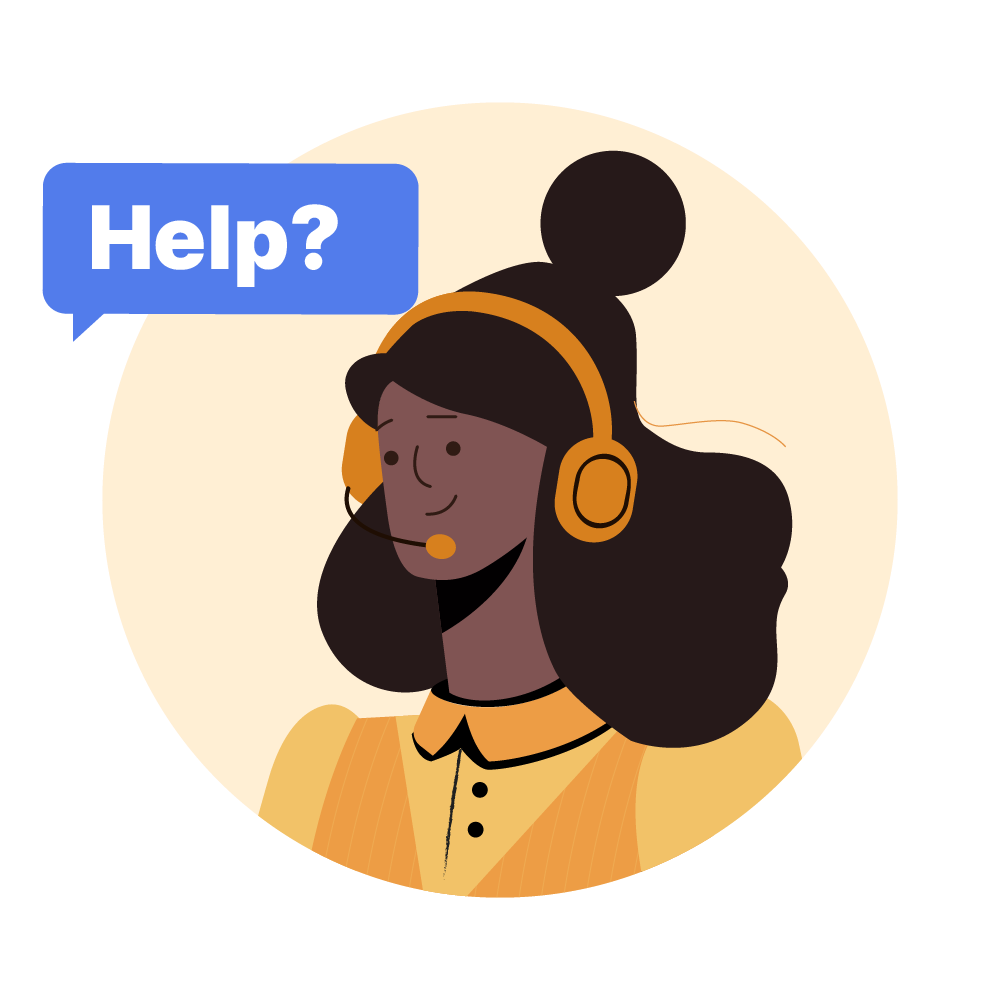 Unparalleled support
Our support team works round the clock to help you. We have a 94% customer satisfaction rate and respond to queries in less than 3 hours on average.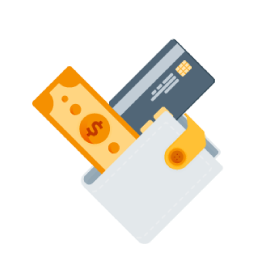 Competitive pricing
Create an account and pay only for what you use. Alternatively, choose a plan for volume discounts. Get the most competitive texting and calling rates in the market.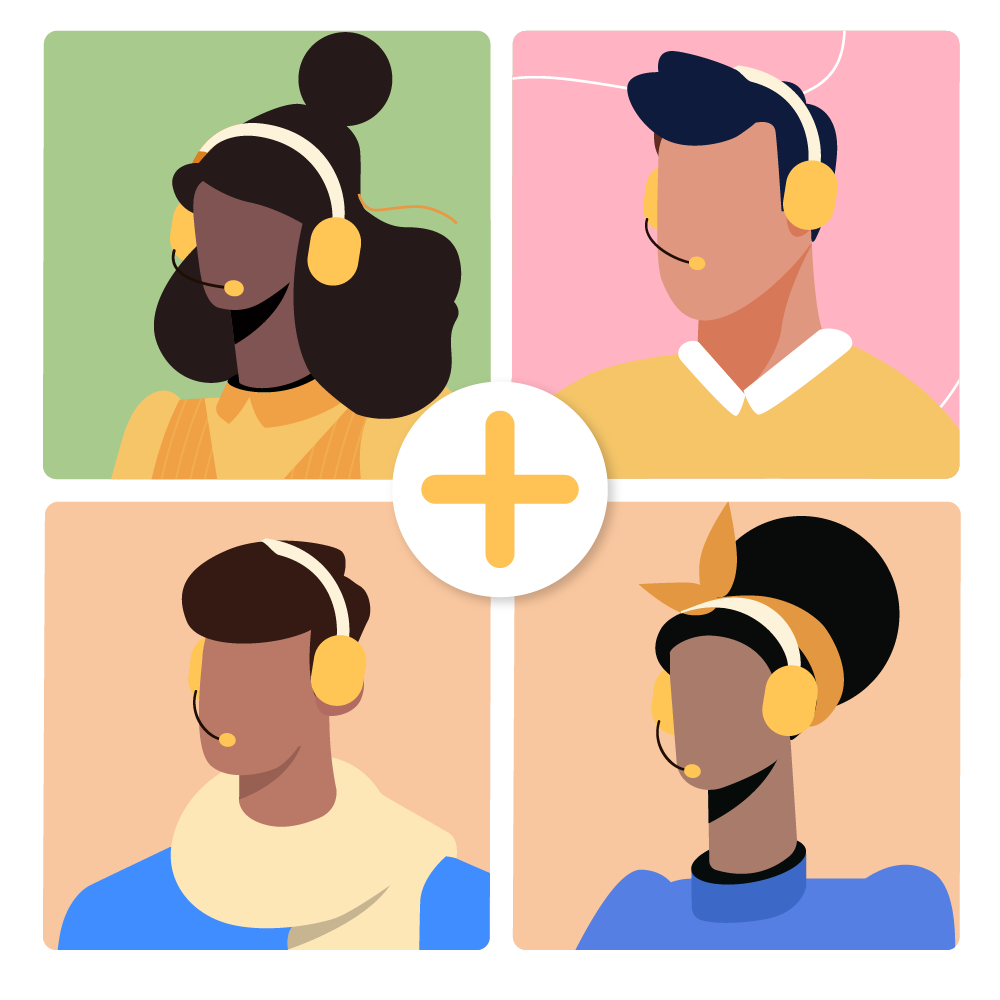 Unlimited agent seats
Add as many agents as you want to your campaigns. CallHub doesn't charge you for adding agents/volunteers. You only pay for the calls made or texts sent, no other hidden charges.
Get started for free. No credit card required.
Frequently Asked Questions
What is answering machine detection?
Answering machine detection or AMD technology automatically detects answering machines. You can configure the feature to either drop a voicemail or hang up the call when it comes across a machine.
How does answering machine detection work?
AMD detects a live call based on three factors:
Background noise associated with pre-recorded machine messages.
Long strings of words such as "Hello, I am sorry I missed your call. Please leave a message…."
A live caller saying something similar to "Hello, hello?" followed by a post-greeting silence.
So when a call is placed, the system compares it against these factors and determines whether it is an answering machine or not.
What are false positives and false negatives?
A false positive is when the answering machine detection system identifies a live call as an answering machine. Similarly, a false negative is when a machine is identified as a live call. The number of these false identifications indicate AMD accuracy. The more accurate voicemail detection is, the lesser the number of false positives and negatives and vice versa.
How much does answering machine detection cost?
Many outbound call centers may charge extra to use this feature. However, with CallHub, this premium feature is available for use at zero cost.