Mobile carriers have rolled out major changes affecting who can send texts and how they send them (A2P 10DLC). These changes will result in better deliverability and response rates.
Everything you need to know
A2P or Application-to-Person texting is text messaging from an organization (using certain applications) to consumers. As per CTIA's new guidelines, any text(bulk or one-to-one) from a business is considered under A2P(application-to-person) texting. All such texting campaigns will need to use a registered 10DLC(10-digit long code) number.
TCR, or the Campaign Registry manages the registration of 10DLC messaging campaigns, working with texting carriers. CallHub is now an official TCR partner, which means we can get this registration done for you.
10 Digit Long Code(10DLC) numbers are those that are sanctioned by mobile carriers for A2P messaging. Compared to earlier local long codes used for campaigns, 10DLC can support higher volumes of text messages.
Why should you use 10DLC?
Texting between organizations and the public has grown in popularity over the past decade. U.S. carriers want to ensure it stays a channel the public can trust, and is free of spam and unsolicited messages.
The introduction of 10DLC makes it much harder for bad actors to send unwanted text messages through carriers. That means registered 10DLC campaigns can get:
Higher message throughput
10DLC numbers will have higher messages per second (MPS) than previously used long code numbers. This will vary based on the trust score (Low, Medium, High) that a campaign is assigned by the TCR.
Since 10DLC numbers are approved for A2P texting by carriers, you are further minimizing the small chance of not reaching contacts.
With consent being key to 10DLC, you will get better response rates for your campaigns (and thereby reduce costs).
How does it impact organizations?
US carriers now require organizations to register their 10DLC numbers for texting. A new organization called The Campaign Registry (TCR) now exists to help register 10DLC numbers.
These organizations are then vetted and TCR assigns them a 'trust score' which dictates the maximum throughput allocation. This allows the carriers to increase message throughput for solicited messages and offer better deliverability.
What does it mean for CallHub customers?
CallHub is an official CSP (Communication Service Provider) partner of TCR. This means, we can register your brand, campaigns, use cases and get you 10DLC numbers that you can use on CallHub's texting campaigns.
You can reach us at [email protected] and our experts will initiate the process.
If you are not already a customer with us, feel free to sign up for an account and we will help you get your 10DLC number.
Not on CallHub yet? Sign up now
Try for free. No credit card required. Instant setup.
What happens if you don't register?
If an organization does not register themselves with TCR and continues to use unregistered routes for texting, they will experience disruption of service due to heavy filtrations and blocks by the US carriers. Most carriers no longer support message traffic from unregistered local numbers, which means messages will not get through to your audience for that carrier.
What are the alternatives?
Shortcodes
Shortcodes, typically comprising of 5-6 digits, are special telephone numbers designed for high-throughput messaging. Shortcodes come with guaranteed high throughput, starting at 100 messages per second (MPS), unlimited message volume, and the lowest amount of carrier filtering.
However, this unparalleled throughput and delivery do come at a cost. The number leasing fees for the shortcodes are significantly higher than their two counterparts, Toll-Free, and 10DLC numbers. Shortcodes were built for large-scale messages and do not support voice functionality. Furthermore, to preserve a trusted channel and a low filter rate, shortcodes require an application process that takes 6-10 weeks for approval.
When to use it?
Because shortcodes have the highest delivery and highest throughput, they are best suited for urgent, large-scale alerts, such as account verification (one-time passwords), fraud alerts, and emergency notifications. In these use cases, messages are often mission-critical. The failure to deliver a message can result in lost revenue to your business, so the additional costs are worth the increased deliverability.
Outside of alerts and notifications, shortcodes are commonly used for promotional messaging. Organizations can send high volumes in short time frames with high deliverability, making a short code an excellent option for limited-time discounts or flash alerts to consumers.
Toll-free
Toll-free is the most flexible number type. They are capable of sending SMS, MMS, and being voice enabled.
If you are unsure of your use cases, toll-free numbers can be a great starting point. Although Toll-Free numbers start at 3 MPS, you have the option to enable higher throughput (also referred to as High Throughput Toll-Free). There are no limits on the total volume of messages you can send.
Toll-Free numbers can be provisioned instantly and have the lowest friction onboarding process. They have an optional verification process to improve trust and decrease filtering which takes ~5-7 days for approval. Verifying your number is a good option if you see higher filtering even when you are applying best practices around opt-in and message content.
When to use?
Toll-free numbers provide your organization with a brand identity. This, combined with their flexible nature makes toll free numbers particularly suited to support/sales lines where customers can call in or text in to get the support they need. Having the same brand identity lends itself to being a great number for sending out customer satisfaction surveys (e.g. How would you rate your experience today?).
In practice, toll-free numbers are used for a variety of use cases including marketing messages and notifications for cost-conscious customers. Although toll-free numbers do not offer the same levels of throughput or deliverability as a short code, they can provide you with guaranteed higher throughput at a lower rate than a short code.
We've partnered with new carriers that are 10DLC enabled, allowing you to use peer-to-peer texting as usual. Reach us at [email protected] and we will move your account.
For certain campaigns, registering with the Campaign Registry may be necessary. In those cases, we will reach out to you directly.
We are staying on top of these changing developments and taking the necessary steps to minimize any interruptions in service for our customers.
Needless to say, we will be keeping you posted, and guide you through the process to transition into 10DLC.
For more information on 10DLC – watch this space, follow us on social media, or reach out to our team of experts.

3000+ of the world's biggest organizations trust CallHub for engagement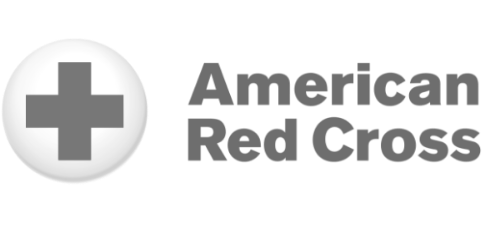 Frequently Answered Questions
Can I keep using shared shortcodes?
With these changes, carriers may discontinue support for shared short codes. That means campaigns need to adopt from 10DLC, a toll-free number, or dedicated short codes for texting campaigns.
Is this already in effect? If I sign up for CallHub now, will I be able to send texts?
All major carriers will require you to use a 10DLC number from 1st October, 2021. This means, after the mentioned date, the usual 10 digit numbers will incur heavy filtering when used for texting campaigns .
What is a Trust Score?
Trust Score is a score assigned to campaigns by TCR. The score is of 3 types: Low, Medium, and High. Your campaign's message throughput depends on this score.
How is trust score calculated?
The registration process with TCR results in a Trust Score, which dictates maximum throughput allocation and volume of messages. Depending on your brand and use case you could receive anywhere between 3 and 180 messages per second.
The process of brand vetting is also essential to gain a reputation, which becomes helpful in accessing special use cases.
How can I ensure a high trust score?
We suggest you pay attention in entering correct and up to date information for your brand to be verified and obtain a high trust score.
Do the new requirements apply to toll-free numbers and shortcodes?
No. Toll-free numbers and shortcodes act as alternatives to 10DLC.