Achieve higher answer rates and increase your engagement by 20% with local numbers. Call center automatically calls from a phone number to match the contact's local area codes.
Flick a button & dialer picks the right number automatically for every call made.
No additional phone lines needed
All area codes supported across major geographies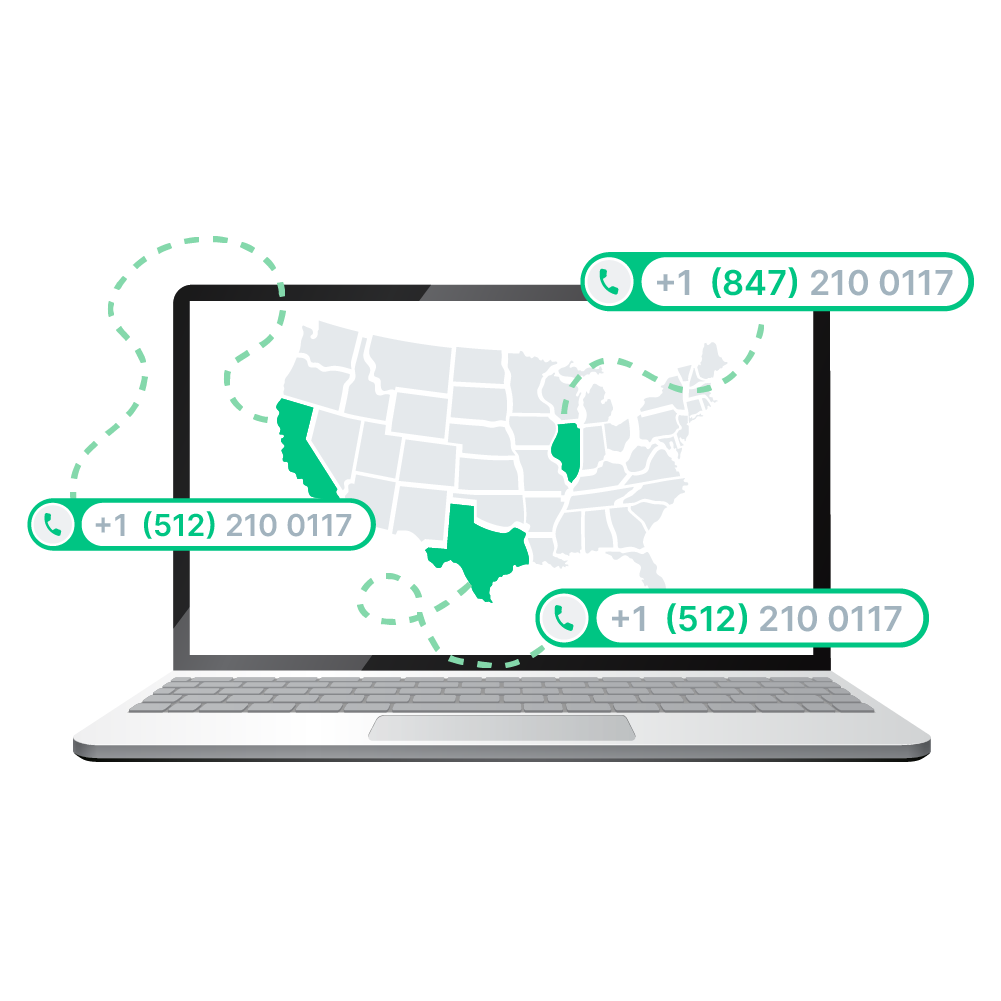 Trusted by organizations around the world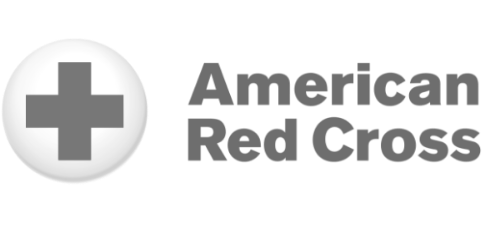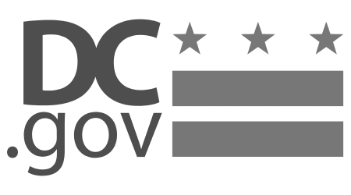 What organizations benefit from Dynamic Caller IDs?
Political
Political campaigns use the dynamic caller id when calling voters across regions for identification, surveying, and canvassing.
Nonprofits
Nonprofits commonly use the dynamic caller id for telephone fundraising, capital campaigns, and crisis communication.
Business
Businesses benefit from the dynamic caller id when connecting with cold leads and prospects across regions.
Debt Collection
The dynamic caller id comes in handy when collectors wish to connect with new debtors and clients across geographies.
Advocacy
Advocacy groups typically use the dynamic caller id when running awareness campaigns or for supporter mobilization. 
Education
When connecting with prospects to provide information and support, educational organizations prefer using the dynamic caller id.
Dynamic Caller ID overview
Studies have shown that people are more inclined to pick up calls from callers in their own region & screen calls from rest.
Traditional caller ID systems use a toll free number or you will need to manually segment contacts with the same local area codes and rent different numbers manually for them.
CallHub's dynamic caller ID is an intelligent feature for outbound calling that matches your CallerID to the region of the person called.
This enables you to maintain a local presence no matter where you are calling from and have a positive impact on your campaign. This is applicable for voice broadcasting and call center campaigns.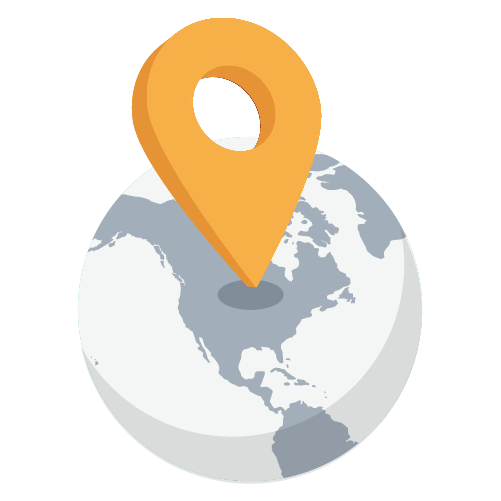 Project a local presence
Use dynamic caller ID in your calling campaigns and answer calls at an increased rate by up to 20%.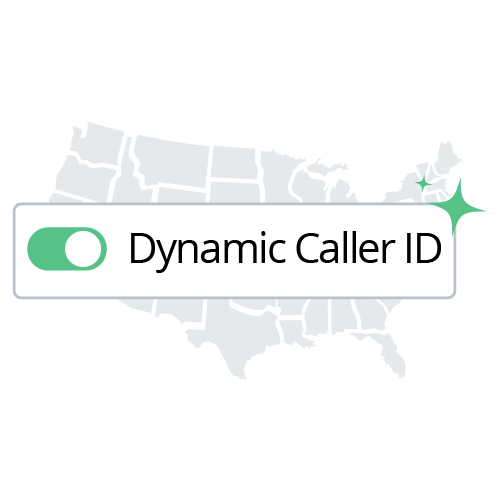 Zero manual effort with dynamic setting
Just enable once in campaign settings and the dialer will automatically use local caller IDs for outbound calls .
No extra effort to segment lists for better targeting
The system will automatically detect the contact's local area code for you and pick the right number to call them.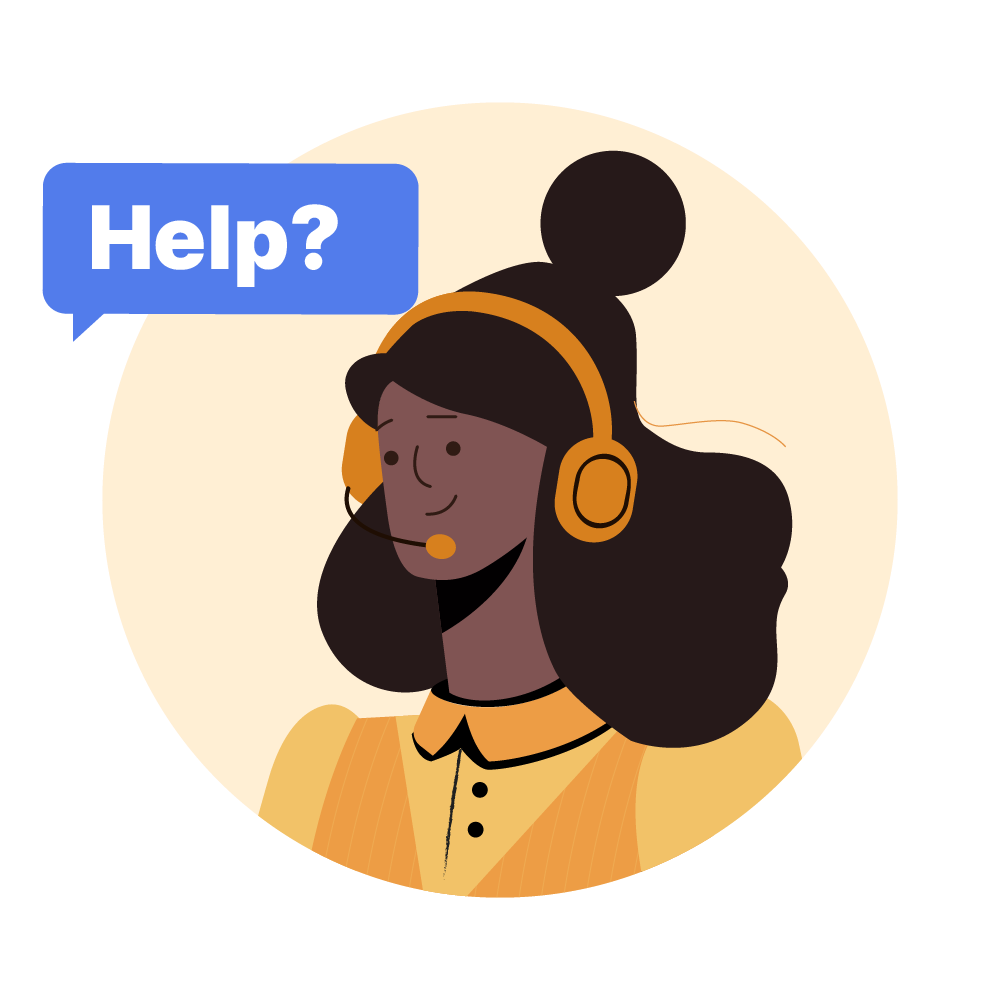 Unparalleled support
Our support team works round the clock to help you. We have a 94% customer satisfaction rate and respond to queries in less than 3 hours on average.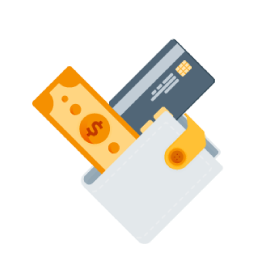 Competitive pricing
Create an account and pay only for what you need or choose plans for discounted pricing. The most competitive calling rates across countries.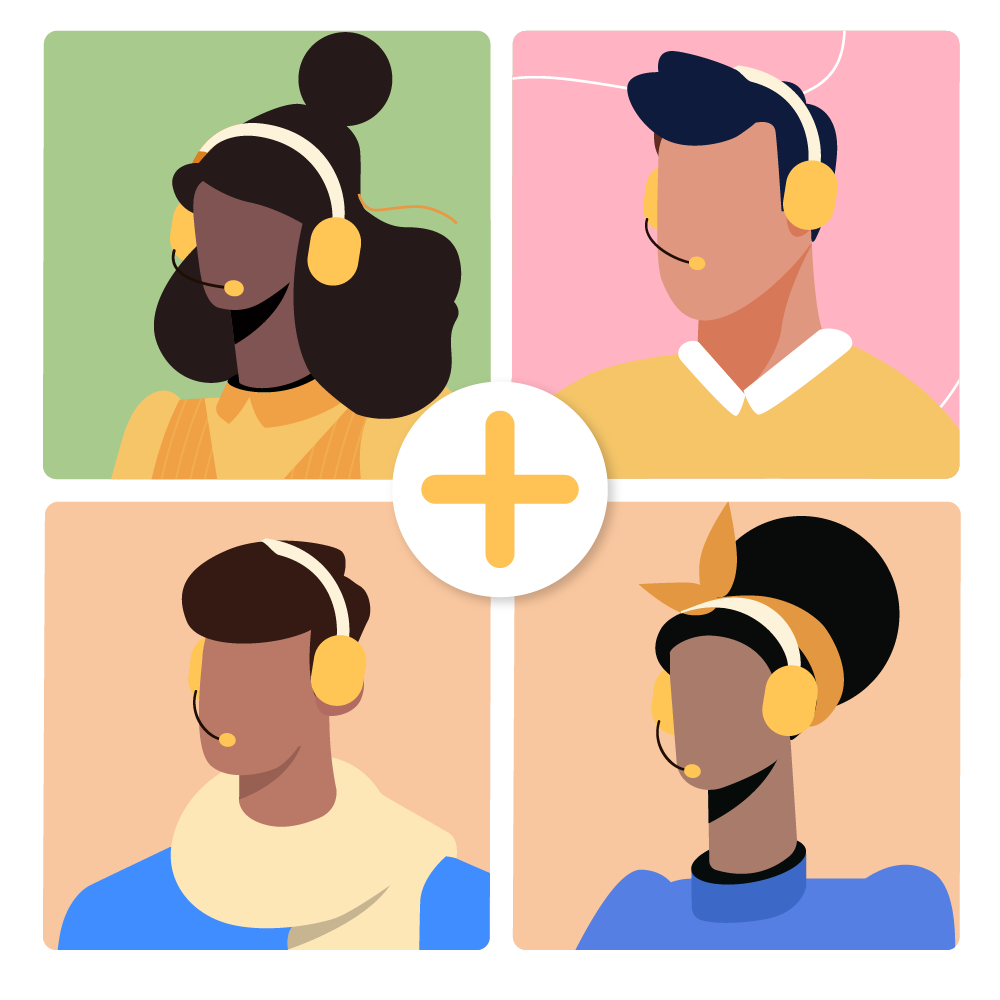 Unlimited agent accounts
Agents are important for any campaign which is why CallHub does not charge you for adding any number of agents. Add unlimited agents to campaigns at zero costs.
Most Compliant Calling Platform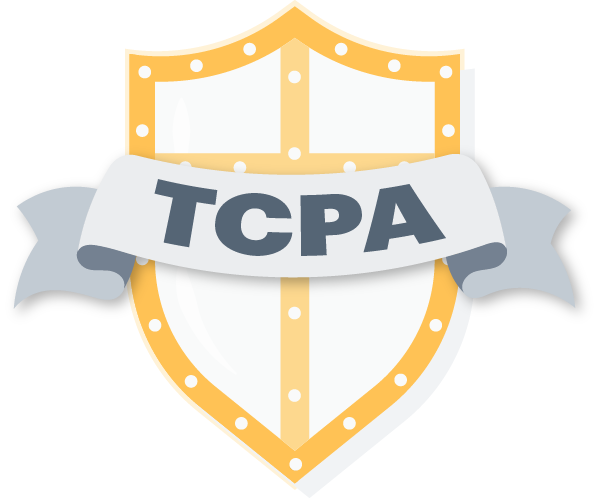 TCPA
CallHub allows you to call mobile numbers while keeping your campaigns TCPA compliant.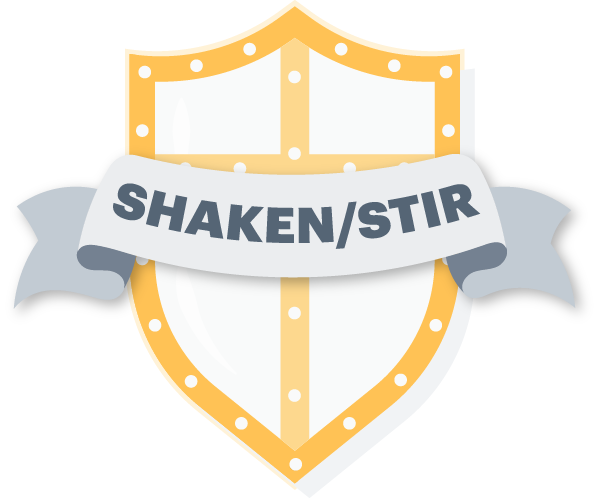 Shaken/Stir
Verify your calls and increase the chance of having a conversation by showing a "Caller Verified" badge to your contacts.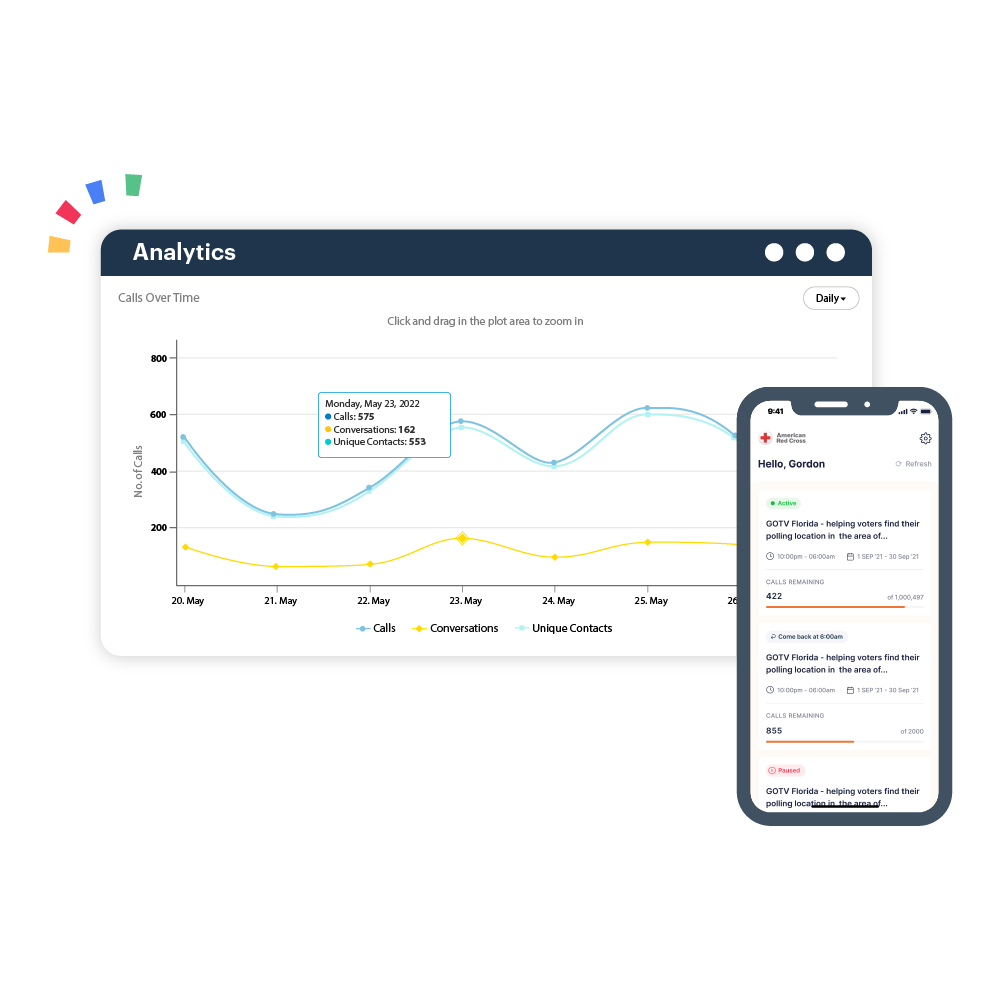 Detailed Reports and Call Analytics
Detailed reports about your automated voice messaging campaigns help you plan effectively. You'll get real-time campaign reports, detailed call reports and daily agent performance reports.
Get the Dynamic Caller ID
Dynamic Caller ID is a free plugin on CallHub. Add this advanced feature to your voice broadcasting campaigns and increase your engagement.
Integrations tie it all together
Connect with the business tools you use every day. Bi-directional integrations with popular CRM software such as NationBuilder, Salesforce, Blackbaud, NGP VAN, ActionNetwork and more.
Here's what our customers have to say

"We can make calls at about 5x the rate that we would with a manual dialer, getting through a list of 100 calls in just over an hour. This has been a huge capacity saver in our organization."
Amanda Destefano, Leadership Organizer, United Workers
"I really love your team. You are just super responsive and super friendly and nothing's too difficult! It's been a really good experience."
Shaun Murray, Senior Organizer, GetUp
"A lot of our folks are volunteers, a lot of them are retired, they are often anxious with technology and they were able to use CallHub easily. It's empowering for volunteers who don't see themselves as very tech savvy to be able to pick up a new piece of software and a new program and just use it, so that was great."
Celine Trojand, Digital Organizer, Organizing for Change
"I love this product. It's so easy to use with a very clean user interface. The price is the most economical I've seen in the industry and last but not least is the wonderful customer support. They answer all questions very quick."
Ronald Hart, Marketing, The Cloud Marketers
"Solid dialer, responsive support, and awesome CRM integrations!"
Django Merope Synge, Campaigns Director, GetUp
"CallHub made my marketing program easy and also affordable. I love the dialer, the SMS marketing program and the voice broadcasts. The CallHub team is doing a wonderful job!"
Wendy Mathis, Global Quest Services
CallHub has become my go-to platform for affordable phone canvassing campaigns, voice broadcasts and text message blasts. In particular, text message blasts are the single most useful tool for volunteer mobilization that I have used in recent years.
Jordan Bober, Director of Development and Election Readiness, Green Party of Prince Edward Island
Easy setup for Dynamic Caller ID
Dynamic Caller ID is easy to set up. Don't worry about managing a large number of phone numbers or assigning them to campaigns. We do it for you.
Frequently asked questions
How do I change my outgoing Caller ID?
Dynamic Caller ID can be enabled from the targeting section of the Call Center and Voice Broadcast setup.
Can you customize Caller ID?
You have the option of renting a number of your choice from CallHub or using the Dynamic Caller ID feature that rents local numbers automatically.
Is Dynamic Caller ID spoofing?
Local presence dialing or dynamic IDs are NOT considered illegal number spoofing.
How much does the dynamic caller ID cost?
This advanced calling feature is available at. no additional cost. You only pay for the numbers you rent. Learn more about the pricing here.