SHAKEN/STIR Compliance for Calling Campaigns
Increase trust and confidence among your contacts
Increase answer rate on your calling campaigns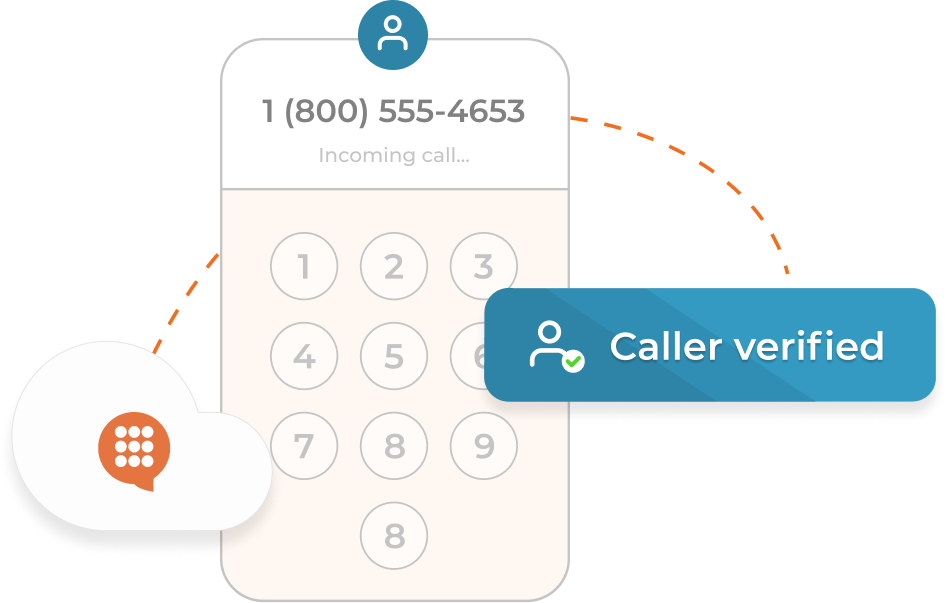 SHAKEN/STIR is a new technology framework introduced to reduce fraudulent robocalls.
When adopted, carriers validate and attest your numbers. The attestation helps carriers determine if a call should be labelled as 'Caller Verified' or 'Potential Spam'.
For a legitimate organization, your contacts will see the 'Caller Verified' badge when you call them. Fraudsters that illegally spoof caller IDs are identified and blocked.
How does SHAKEN/STIR
help you?
The authenticated calls with the Caller Verified badge help you build trust among your contacts, and increase the answer rate.
As a CallHub customer, your calls are SHAKEN/STIR compliant, at no extra cost.
Reach out to us here and we will take care of the rest.
We can make calls at about 5x the rate that we would with a manual dialer, getting through a list of 100 calls in just over an hour. This has been a huge capacity saver in our organization.
Amanda Destefano, Leadership Organizer, United Workers
I really love your team. You are just super responsive and super friendly and nothing's too difficult! It's been a really good experience.
Shaun Murray, Senior Organizer, GetUp
Solid dialer, responsive support, and awesome CRM integrations!
Django Merope Synge, Campaigns Director, GetUp
Nationbuilder integration is awesome, particularly for SMS and for making calls to recruit volunteers. The development team is very responsive to questions and feature requests, too.
Django Merope Synge, Campaigns Director, GetUp
Callhub is the wave of the cell phone future! The ease of setting up campaigns has made getting messages out to prospects so much easier! Many systems out there have you spend too much time trying to work prospects vs. using it to connect with people. CallHub is the answer now and always for my marketing purposes!
Julie Barkley, Business Owner
Cost is one. We also really liked the user friendliness of CallHub on the agent side. We had consistent feedback from all kinds of volunteers of all ages and all abilities across the country that it was just really easy to use.
James Wardlaw, Field Director, NDP
A lot of our folks are volunteers, a lot of them are retired, they are often anxious with technology and they were able to use CallHub easily. It's empowering for volunteers who don't see themselves as very tech-savvy to be able to pick up a new piece of software and a new program and just use it, so that was great.
Celine Trojand, Community Organizer, Organizing for Change
3000+ of the world's biggest organizations trust CallHub for engagement