INTEGRATES WITH ALL CRM SOFTWARE
Inbound Call Center Services
Connect with 2X more contacts with inbound calling. Provide a way for people who miss your call to get back to you. Engage contacts, have more conversations, run more successful campaigns.
Blended call center software for inbound and outbound calls.
Maximize agent productivity by using the same set of agents for outbound and inbound call handling.
Powerful inbound call center mobile app to receive calls right on our smartphone.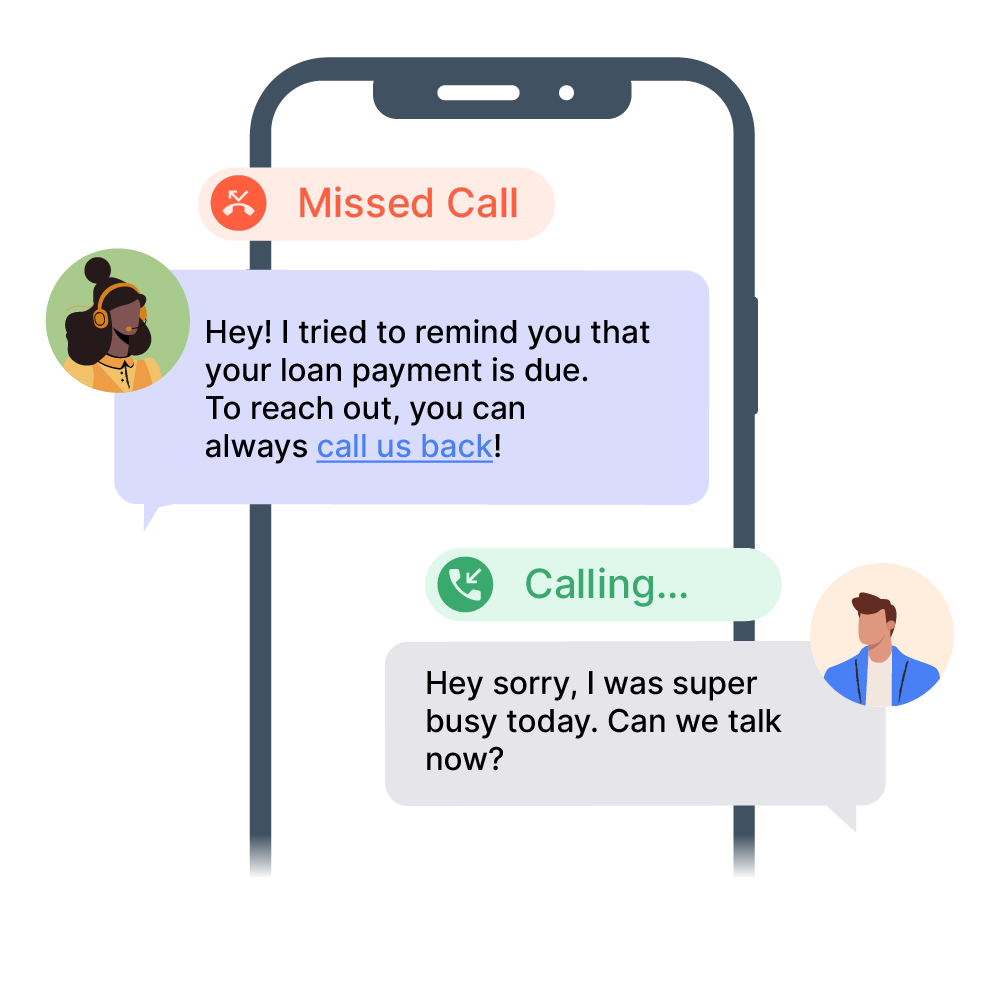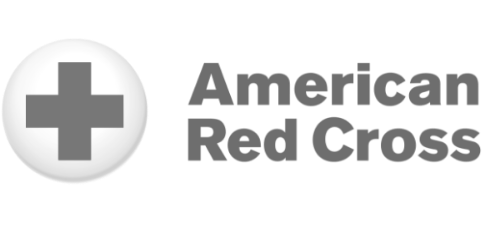 What organizations use inbound call center services?
Political campaigns
With inbound call center services, political campaigns provide a channel for voters to call in for help on voter registration, polling details, volunteering options, etc.
Nonprofits
Nonprofits use inbound call center services so donors can contact them for details on upcoming events, fund usage, and volunteering opportunities.
Business
Businesses use inbound call centers to filter high interest leads, provide technical support, and equip customer service agents with a channel to provide exceptional customer service, and more.
Debt Collection
For debt collectors an inbound call center service comes handy to get debtors to connect back with them and negotiate debt payments, status inquiries, etc.
Education
With inbound calling, students can get in touch with their administrative departments for support, guidance, and inquiries.
Market Research
Market research companies connect with interested surveyees for research, existing customers for customer inquiries, etc. with inbound call center solutions.
CallHub inbound call center key features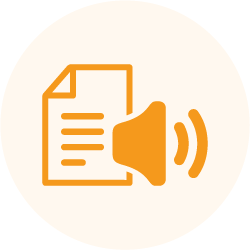 Eliminate the need for separate inbound call center agents
CallHub will route incoming calls to the next available agent added in a campaign. You don't need extra agents for inbound services.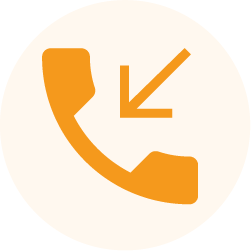 Avoid contacting people you've connected with
Contacts in your campaign who place an incoming call and speak to an agent are automatically removed from the retry list. No outbound call is made to the contact.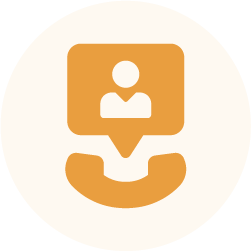 Ensure agents have the right conversations with inbound callers
When receiving an inbound call, CallHub shows an 'incoming call' tag so agents can follow the right script (and not the one for outbound calling).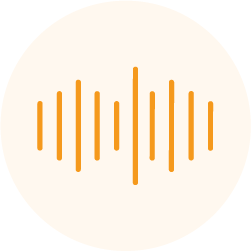 Reduce drop rates with a custom greeting message
Add a custom greeting message for people waiting to connect with an available agent so they don't hang up. Upload an audio file or type the message and we'll convert it to speech.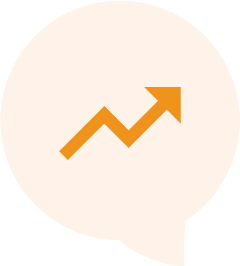 Maximize contact rates by letting people request a callback
Maximize contact rates by letting people request a callback if no agent is available to take the call. Play a thank you message to let them know their request is noted before hanging up.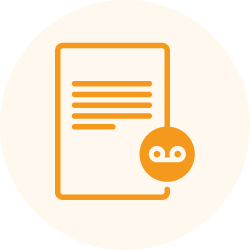 Get detailed insights into your incoming calls in real time
Filter your analytics dashboard to see reports on inbound and outbound calls. Get insights into key metrics like total inbound calls, average wait time, abandonment rate, and more.
Why choose CallHub's inbound call center solution?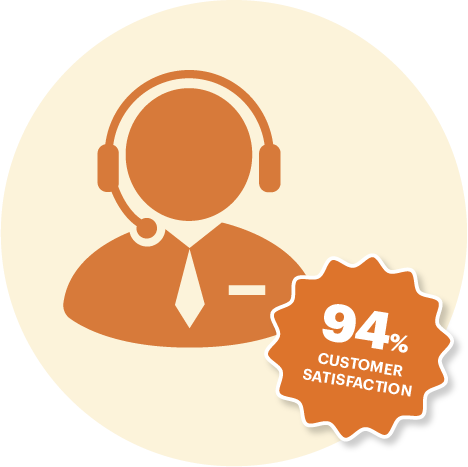 Unparalleled support
Our support team works round the clock to help you. We have a 94% customer satisfaction rate and respond to queries in less than 3 hours on average.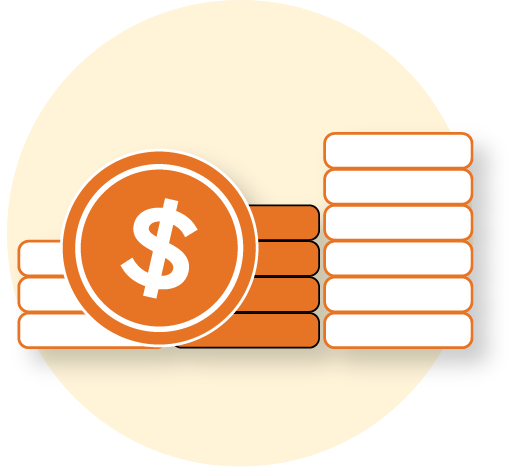 Competitive pricing
Create an account and pay only for the calls you make or choose a plan for discounted pricing. Get inbound and outbound call center services at unbeatable rates.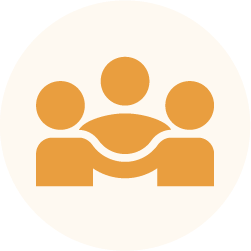 Unlimited agent accounts
Agents are important for any campaign which is why CallHub does not charge you for adding any number of agents. Add unlimited agents to campaigns at zero costs.
Get started with CallHub's Automated Calling System
Start your free trial. No credit card required.
Receive incoming calls right on your smartphone
With CallHub's mobile app, your agents can access the inbound call center software right from their smartphones. Powerful app with features of both inbound and outbound call centers.
Join campaigns from anywhere, anytime.
Keep your data in sync with a seamless CRM Integration
Connect CallHub with your CRM software or Zapier to sync tags and contact details based on your conversations, automatically and in real-time.
Get started with inbound calling today.
Try it for free. No credit card required.
What is an inbound call center?
An inbound call center is responsible for inbound call handling. An inbound call center solution is one that facilitates this by routing the calls made to the call center to available agents. These calls are typically made by existing customers or contacts or anyone else who has your number.
Can an inbound call center be virtual?
Yes! With the right inbound call center services, like that of CallHub, you don't need an office space or headquarters. With our cloud call center software, you can set up a virtual inbound call center and your agents can join in via their phone or browser and start receiving calls.
What is the difference between inbound and outbound call centers? Is it possible to have a software with both?
As the names suggest, inbound are for incoming and outbound are for outgoing calls. And yes, with a blended call center solution, like CallHub, you don't need two separate tools. You can set up one campaign to make and receive calls. Moreover, you don't even need a separate set of agents for both types of calls. The same set of agents can handle them with ease.
Other Call Center Tools from CallHub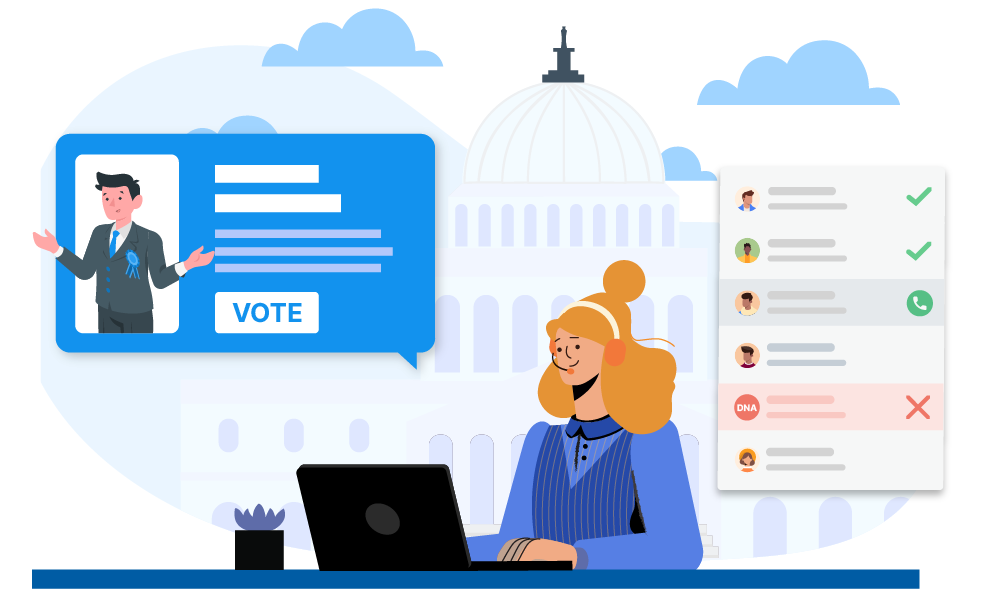 Call Center Software
Make inbound and outbound calls from the same platform with CallHub's cloud call center software. Add an unlimited number of agents at no extra cost. Integrate it with your CRM either directly or via zapier to sync data in real time. Powerful features to maximize productivity and have data enriched conversations.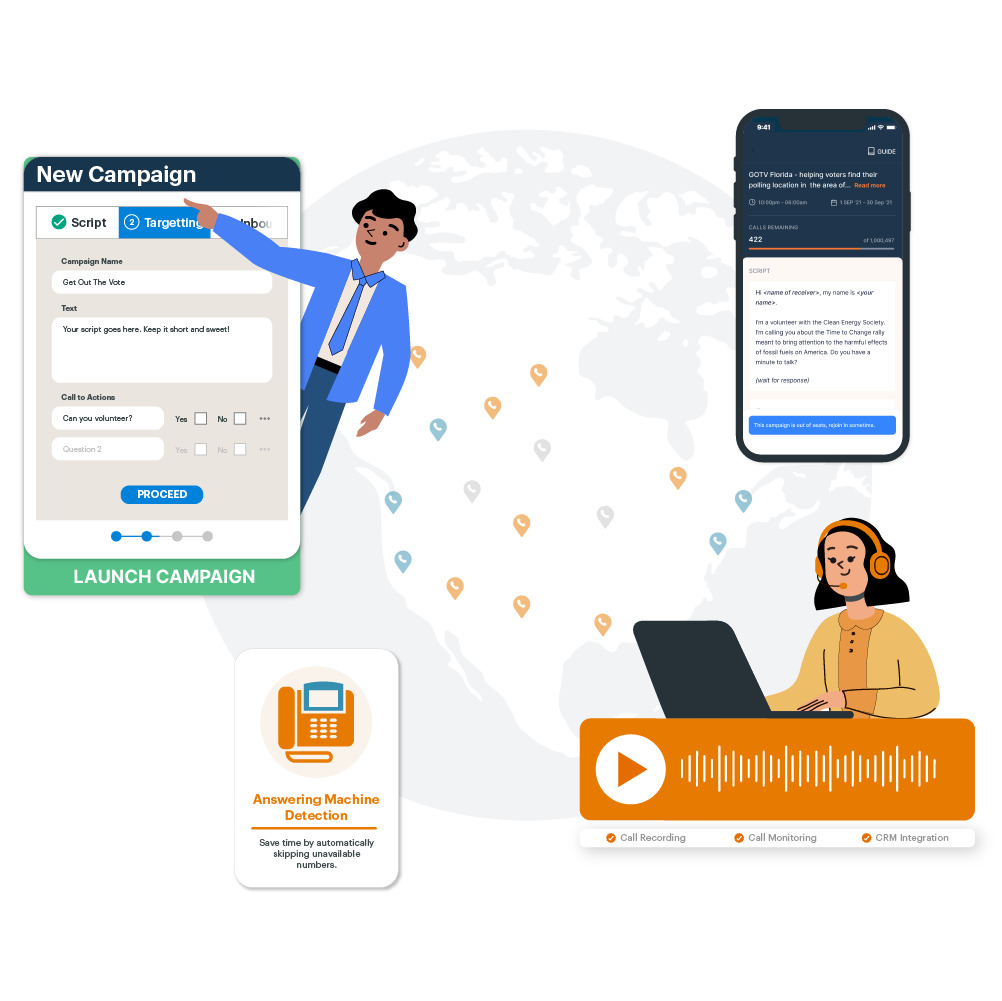 Outbound Call Center
Make outbound calls at blazing speeds while staying compliant in your outreach. Branching scripts to handle conversation more efficiently based on your contact's responses. Mobile app to make calls right from your smartphone. Text and survey fields to collect data while on call.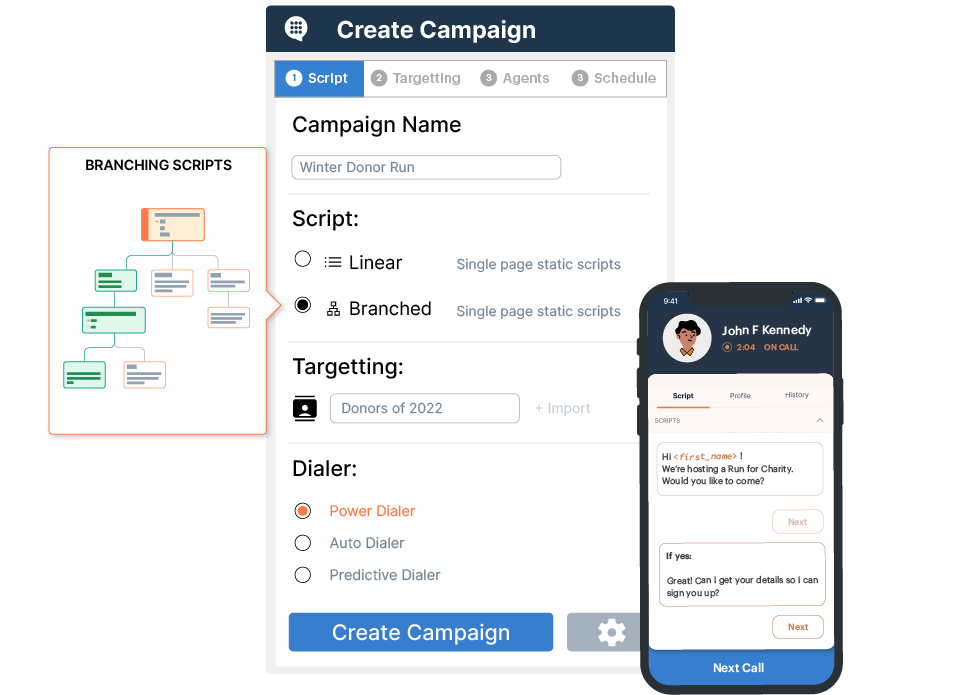 Auto Dialers
Automated dialers to maximize agent productivity and contact rates. Multiple automated dialer options to choose from, based on your campaign's needs. Up to date auto dialers based on the latest TCPA requirements to make calls while staying compliant.