Mobilize supporters faster and on a larger scale
CallHub is a comprehensive advocacy communication platform created to help you:
Grow your community
Mobilize activists
Improve event attendance
Connect people to decision-makers,
Raise money, and more.
With powerful calling, texting, and email automation tools, CallHub is the only outreach platform you'll ever need.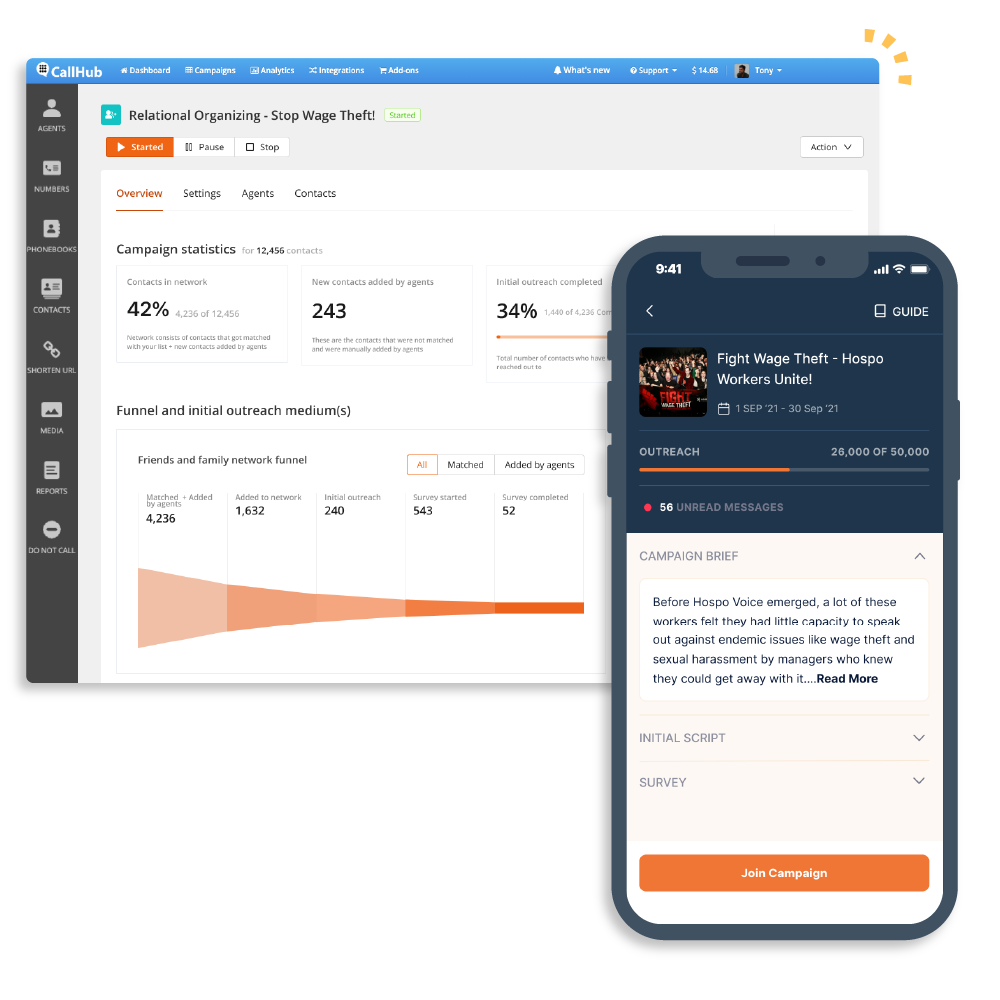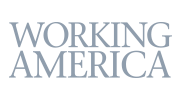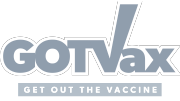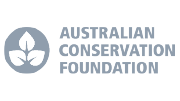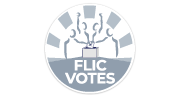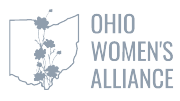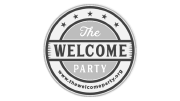 A single platform to empower your community
Grow your community
Reach out to millions of people with powerful automation tools and ask them to join your cause to effect change.
Keep people engaged
Send regular updates, announcements, and progress your movement has made with easy to use broadcasting tools.
Contact key officials
Connect the public to elected officials and help them voice their concerns the right way using patch-through calling.
Mobilize supporters
Reach out to all supporters at the click of a button. Get supporters to attend rallie, events, sign petitions, and more.
Raise more money
Automate follow up communications to empower your supporters and others to act quickly and donate to your cause.
Get more people to join your cause with more personal interactions
Connect with people and have detailed and personalized conversations with them. Educate them about your cause, talk about your efforts, and explain how they can help.
CallHub's automated calling and texting tools makes it easy to do so with millions of people in a shorter time.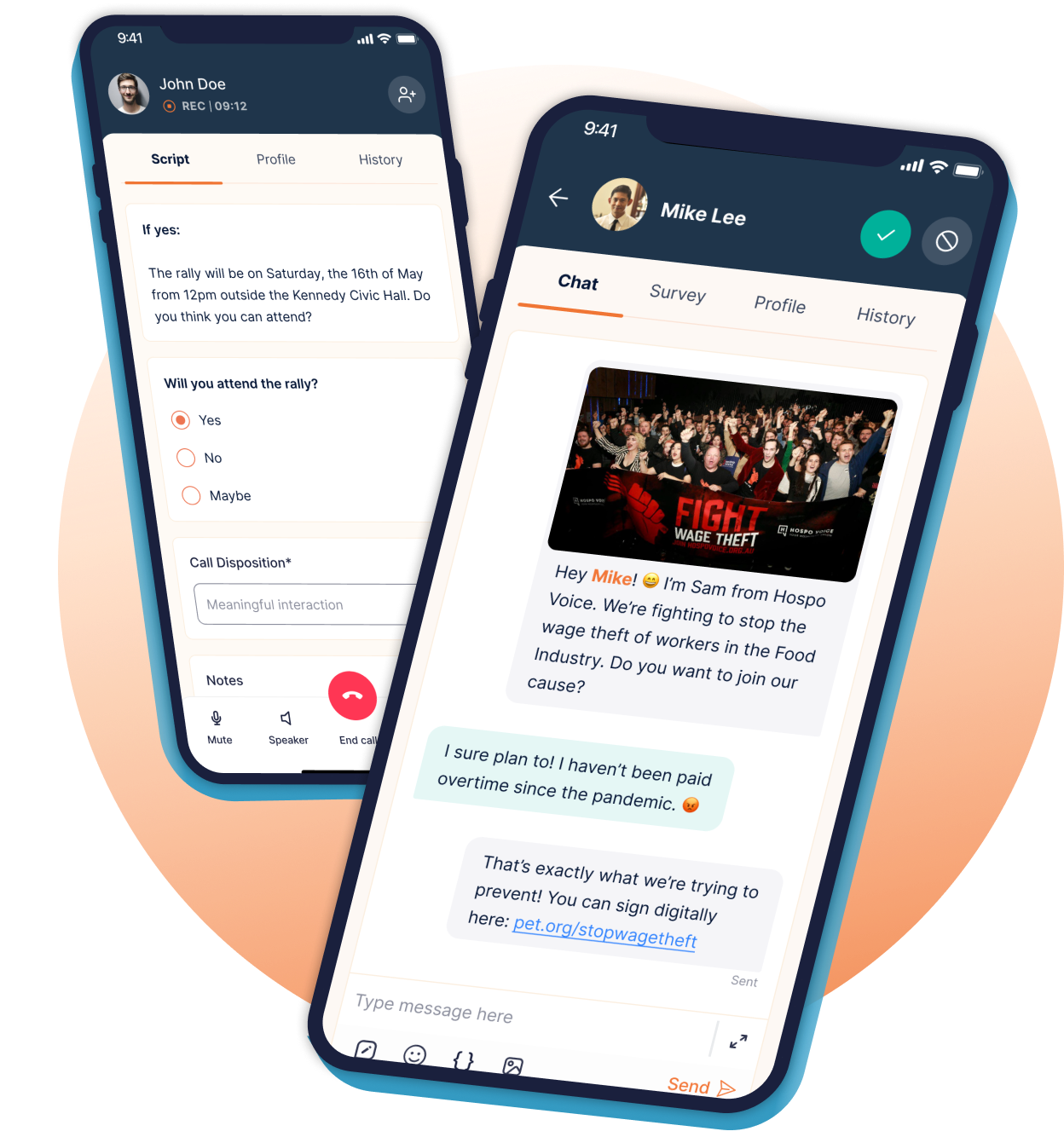 Grow your supporter base with relational organizing
Empower your members to connect with people in their own circles to join your movement. Unlike most platforms, this feature is available on CallHub for free.
Reach more people with automated dialers
Auto dialers automatically dial numbers and connect you to contacts who answer. So you're not wasting any time waiting for busy tones or voicemails.
Connect with 2X more people with spam shield
Spam numbers are less likely to be answered. Our spam label shield keeps a check and immediately replaces your number if it gets tagged as spam.
Send all initial P2P texts at once
Focus on responding to queries and objections to get people onboard. Stop wasting time clicking the send button for each contact for the first P2P text.
Get 4X more answers with local numbers
People are more likely to pick up calls from local numbers. The dynamic caller id feature automatically switches the caller id to the contact's location.
Get your supporters to act immediately when you need them
Whether you're organizing a rally, or getting a petition signed, connecting with an elected official, CallHub is equipped to support any type of advocacy campaign.
Motivate your supporters to take action quickly with powerful texting, click to call, and friends and family messaging solutions.
Connect people to decision makers with patch-through calling
Dial a patch-through number or select one added during campaign setup. Leave the call once the supporter is connected or choose to stay on to see how the conversation goes.
Track who clicked on your links with link shortener
Keep track of people clicking on your petition or donation links in texts and set up follow ups with those who don't. Eliminate the fear of spam by using a links with custom (your) domains.
Segment contact lists for better targeting
Create contact lists based on specific parameters like a supporter's town and zip code and connect them to the reps of that area so they have a personal connection. Use this segmentation to distribute organizing too.
Build a grassroots movement that you can rely on
Recruit volunteers and empower them with easy to use tools to drive your cause forward. CallHub is equipped to support volunteer teams of any size, whether that's 5 or 5 million.
Add unlimited volunteers through email invites, customizable sign up forms, sms opt-ins, and more.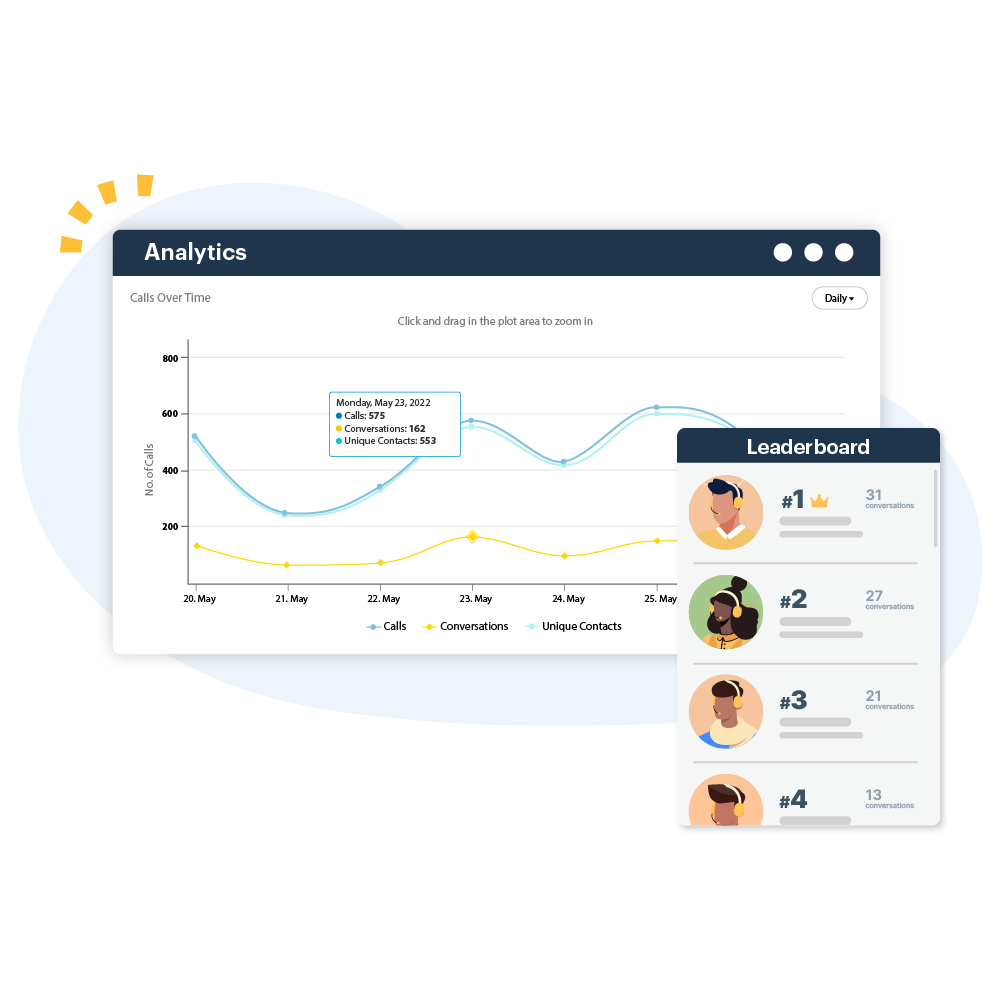 Mobile app to let volunteers campaign from anywhere
Volunteers can download CallHub's mobile app, login to their account, and start calling supporters from their phones. Your device cost goes to zero.
Set up community chapters with user roles
With multiple user and admin roles and volunteer team features, you can assign someone to lead a team of volunteers in a specific area. Create multiple teams like this to distribute organizing.
Get valuable insights on volunteers with agent reporting
A single dashboard with detailed and actionable statistics on how each volunteer is doing. Use these insights to distribute your volunteers better and help them feel important.
Ready to create lasting change?
Sign up now and start organizing.
Trusted and loved by customers worldwide

"Customer testimonials use 24px font size and can be as short as 2 lines or go on for up to 8 lines. What a luxury! "Then we used peer to peer texts to bring them into our organization. We've since used Callhub to organize strikes, art builds, and sit-ins. Callhub helps us keep our movement growing and pushing change forward."
Shaun Murray,Senior Organizer, GetUp
"We can make calls at about 5x the rate that we would with a manual dialer, getting through a list of 100 calls in just over an hour. This has been a huge capacity saver in our organization."
Shaun Murray,Senior Organizer, GetUp
"Customer testimonials use 24px font size and can be as short as 2 lines or go on for up to 8 lines. What a luxury! "Then we used peer to peer texts to bring them into our organization. We've since used Callhub to organize strikes, art builds, and sit-ins. Callhub helps us keep our movement growing and pushing change forward."
Shaun Murray,Senior Organizer, GetUp
CallHub platform for unions
CallHub has the most easy to use calling and texting tools for unions. Here's a list of solutions you can use for your campaigns; all from a single platform.
Cloud Call Center
Connect with your contacts over a call to educate them, persuade them, and more. Our call center software is equipped with auto dialers to eliminate manual efforts, inbound calling so you don't miss a lead, text follow ups, and more.
Peer to Peer Texting
Have 1:1 conversations with contacts over text. With our p2p texting tool, you can have 100s of conversations at once. Send all initial texts at once, save common replies and send them with a click, collect data quickly with surveys, etc.
Mass Texting
Send out a text broadcast to all your contacts at once. Schedule them in advance, enhance them with MMS, set up keywords and auto replies for them, personalize them with merge tags, use custom links for better branding and credibility.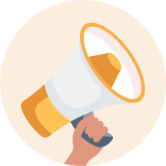 Voice Broadcasting
Send voice messages to millions of people over a call in one go with zero manual efforts. Record your audio or upload it directly, personalize it with text to speech, set up numbers to either transfer the call to a volunteer or collect responses, and more.
Email Marketing
Reach your members and contacts with beautifully crafted emails. Create a template of your own or use one of ours, send emails targeted to each contact's interests, set up automated flows to automatically send follow ups
Workflow Automation
Connect all channels of communication with an automated workflow. Create flows to automate communication and follow ups, add people to a different campaign based on their activity, retarget them over a different channel, and more.
Revamping the hospitality industry with digital advocacy.
Read the amazing story of how HOSPO Voice used CallHub's digital tools to mobilize supporters and change the face of the hospitality industry in Australia.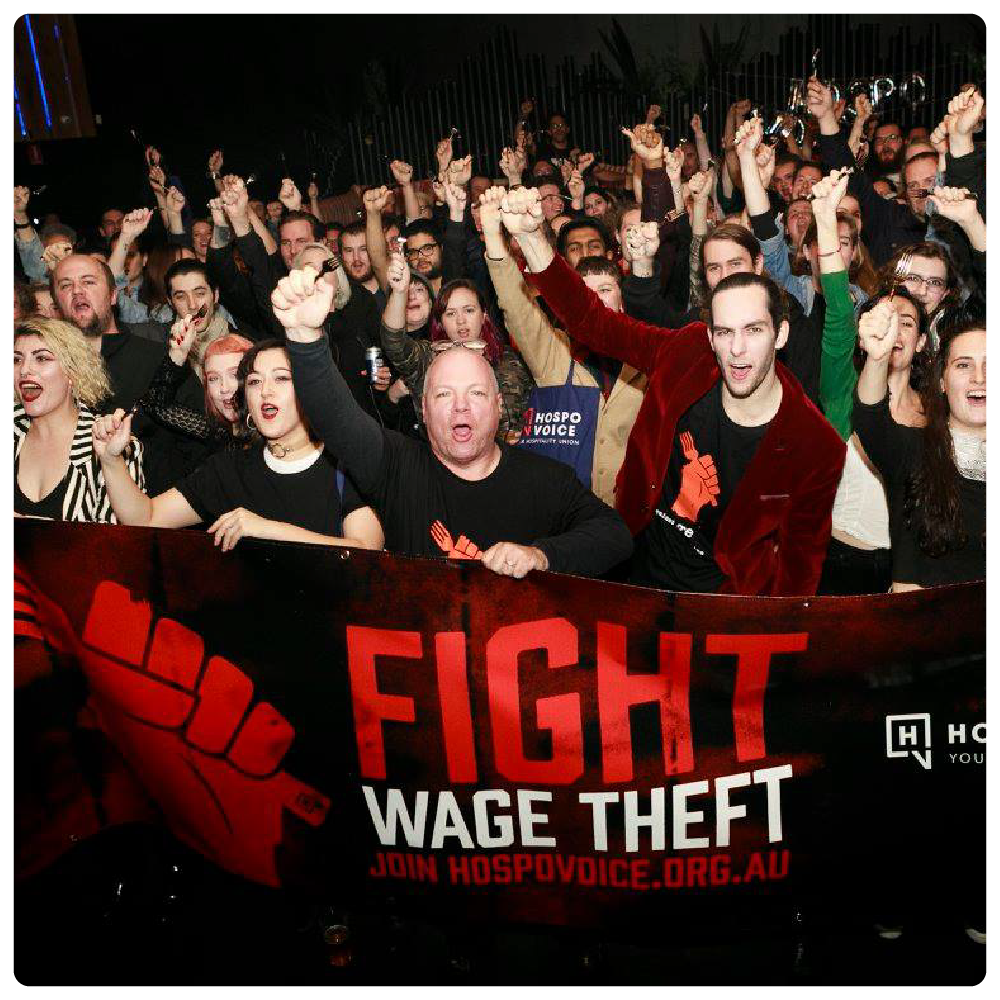 Ready to grow your movement?
Get started for free. No credit card required.
Frequently asked questions
1. What is advocacy software?
Advocacy software refers to digital tools or platforms designed to help advocacies or nonprofits reach out to people at scale.
Organizations typically reach out to people of a specific community, demographic, culture, to raise awareness about a cause, get people to rally for it, raise funds for it, or connect with decision makers and change policy around it. The outreach is typically carried out using calls, texts, and emails.
2. What is CallHub's pricing?
CallHub follows a simple pay as you go pricing model. You're only charged for what you use and nothing else. The prices for outgoing texts start from 3.4¢/text and for outgoing calls it is 4¢/dial. For a more detailed overview, check out our pricing here.
3. What do other advocacies use CallHub for?
Over 500 advocacy groups use CallHub for a variety of functions. The majority of them can be categorized into the following use cases:
Reaching out to people to spread awareness about a cause.
Sharing regular updates about what's going on.
Connecting citizens to key decision-makers to express concerns.
Raising money to drive the initiatives of the cause.
Recruiting volunteers or members for outreach.
Relational organizing (volunteers sharing messages with their personal network).
4. Is there any setup required for CallHub?
Absolutely not. Just login to your account and start campaigning.
5. How do agents join campaigns on CallHub?
There are two ways agents can join and carry out campaigns on CallHub.
i. They can log in to their account via a browser and start campaigning.
ii. They can start texting or calling people from their phones by downloading the CallHub mobile app.