Blackbaud Luminate Online is an online fundraising and marketing automation platform, built for nonprofits. Luminate Online lets you manage constituents with Constituent360, create online donation forms, and schedule email campaigns.
Call Center
Run calling campaigns to constituents. Choose from multiple dialers to control the pace of your campaign. HaVe personalized conversations by syncing with a CRM.
Peer to Peer texting
Have meaningful, personal conversations with supporters over text with the help of texting agents. Use templated replies for quick responses and survey questions to collect data.
Mass Texting
Send bulk texts to all the constituents in a group at once.
Use custom fields to personalize messages. Send automated replies based on keywords.
Voice Broadcast
With the Voice Broadcast campaign, you can send pre-recorded voice messages to all the constituents in your group at once.
Send quick updates or request feedback with press 1 campaigns.
With CallHub and Blackbaud you can:
Import Constituents in Luminate Online as
Contacts in CallHub.
Import Groups as contact lists in CallHub.
Sync Tags from calling and texting campaigns as Interests in Luminate Online.
Integrate Luminate Online & import constituents
Connect to CallHub
Setup import settings
Import constituents and groups to CallHub
You can also configure how custom fields are synced between CallHub and Luminate Online. Find more here.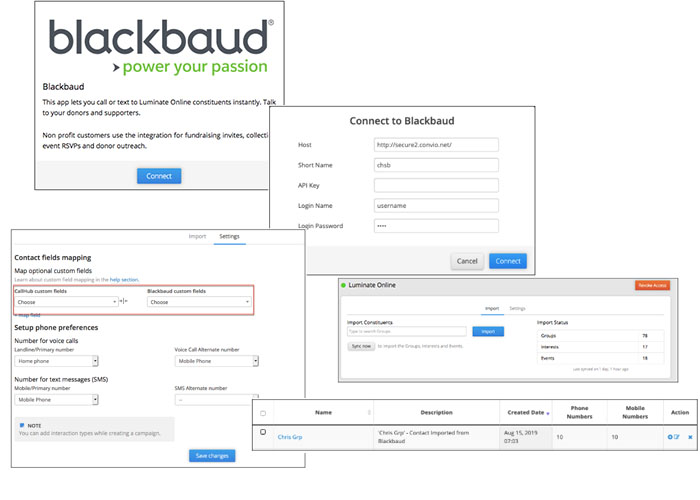 Run SMS broadcast campaigns with auto-reply keywords that can be linked to Interests. This can help trigger email campaigns from within Blackbaud Luminate Online.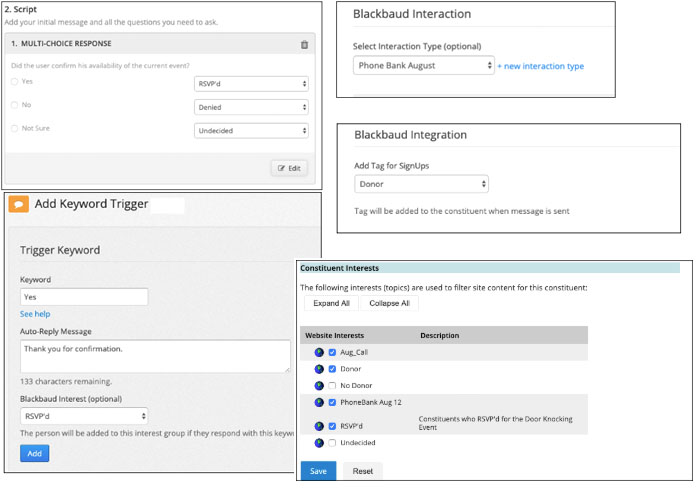 Sync all your interaction data
Interests and Interactions are synced to every constituent within Luminate Online. You can import Events from Blackbaud when creating calling scripts and add tags to constituents in Patch Through calling campaigns.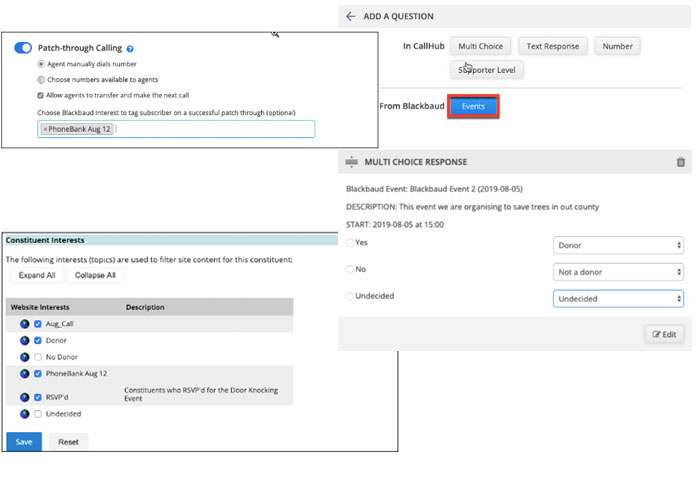 3000+ of the world's biggest organizations trust CallHub for engagement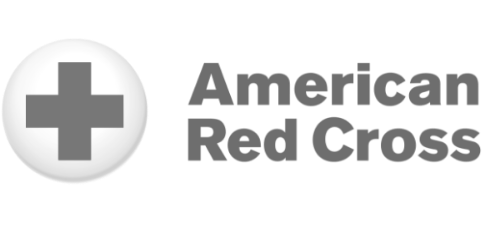 Try out the Blackbaud integration
Try it free. No credit card required. Instant setup.