Political Campaigns
Experience best-in-class TCPA compliant calling and texting tools.
Manage large teams & run phone banking, canvassing, voter mobilisation, and GOTV campaigns like never before.
DONOR ENGAGEMENT & EMERGENCY RESPONSE
Nonprofit Organizations
Use CallHub's advanced digital tools for donor cultivation, acquisition, retention, and communications.
Whether you have a small staff or a large one, CallHub will enable you to drive more donor engagement with fewer resources.
MARKETING, OPERATIONS, SALES & SUPPORT
Businesses
Businesses like market research, debt collection, real estate, e-commerce, and many more trust CallHub to drive results.
Drive sales, sell insurance, or promote offers for your store. Do it all within the same platform.
Trusted and loved by customers worldwide

A better way to run calling campaigns using just a smartphone
Let your agents join campaigns with their smartphones. Cut down on device cost and maintenance, expand your volunteer base and let your volunteers be more productive on campaigns with CallHub's mobile app.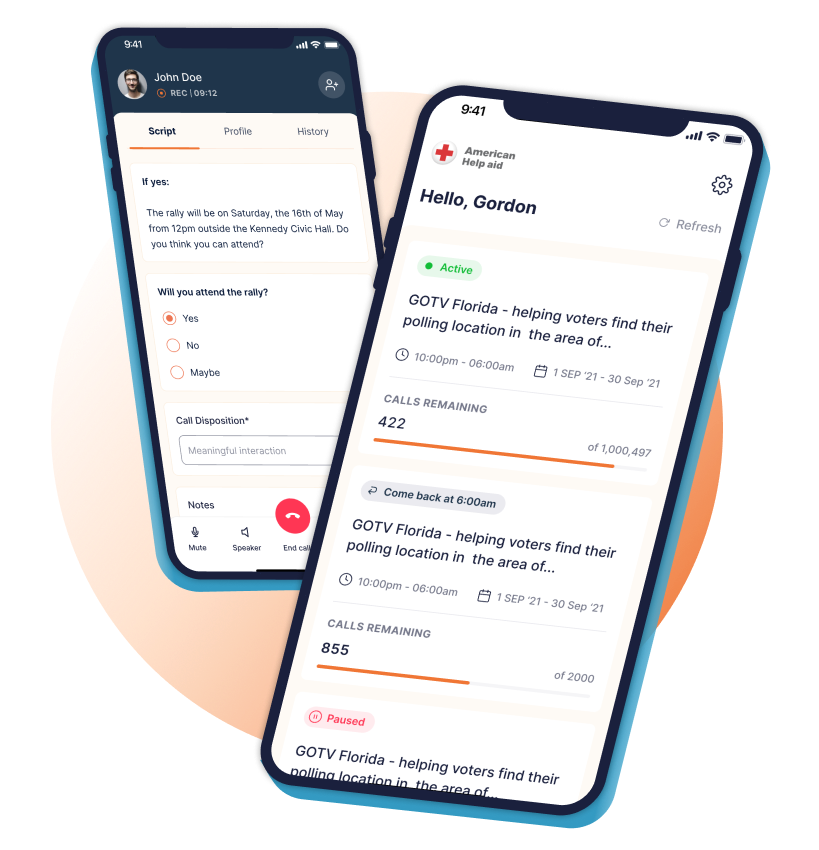 What can you do with CallHub
SCALABLE TEXTING FOR ORGANIZERS
Build your mobile list and engage contacts in 1-to-1 conversations over SMS and MMS. For time-sensitive updates, send a mass text to reach everyone in one go.
1 to 1 texting at scale to help you build relationships and motivate supporters to take action. Each texting agent can send up to 3600 texts per hour and easily manage multiple conversations at a time.
Collect opt-in's to build your list and broadcast messages to large audiences with a click. Autoresponders manage responses without human involvement.
"I really love your team. You are just super responsive and super friendly and nothing's too difficult! It's been a really good experience."
Shaun Murray
Senior Organizer, GetUp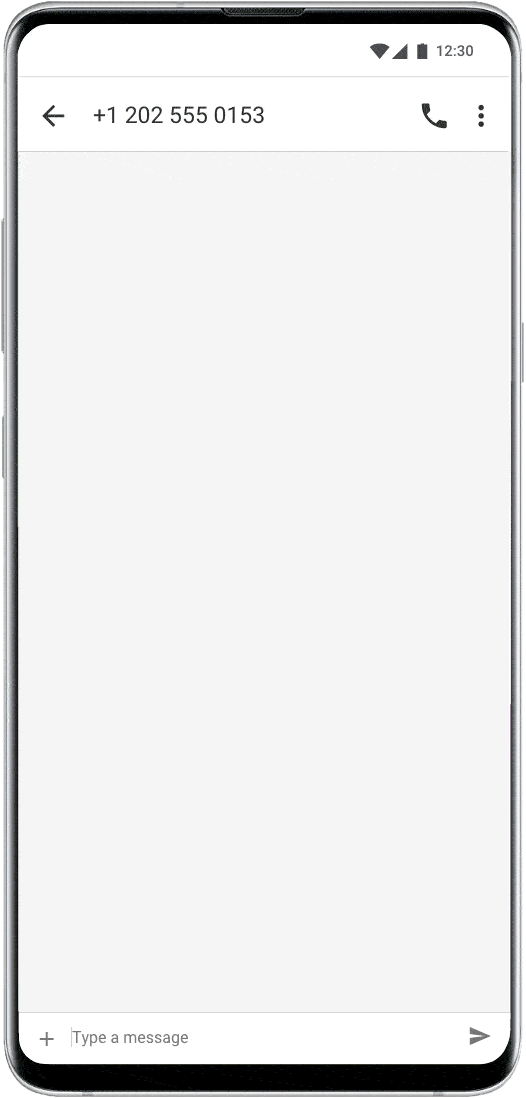 FLEXIBLE OUTBOUND DIALING SOLUTIONS
Super-fast outbound dialers for every calling need. Embed surveys, follow-up with text messages, and get detailed reports on call and agent activity. For people who are busy, schedule a future time to talk and CallHub will automatically call them back.
Reach each person on your list one at a time with the Power Dialer or maximize the time calling agents spend in conversations with the Predictive Dialer.
Built for high-volume calling campaigns that has to reach cellphones and landlines while staying compliant with TCPA regulations. Ideal for GOTV calling.
"We can make calls at about 5x the rate that we would with a manual dialer, getting through a list of 100 calls in just over an hour. This has been a huge capacity saver in our organization."
Amanda Destefano
Leadership Organizer, United Workers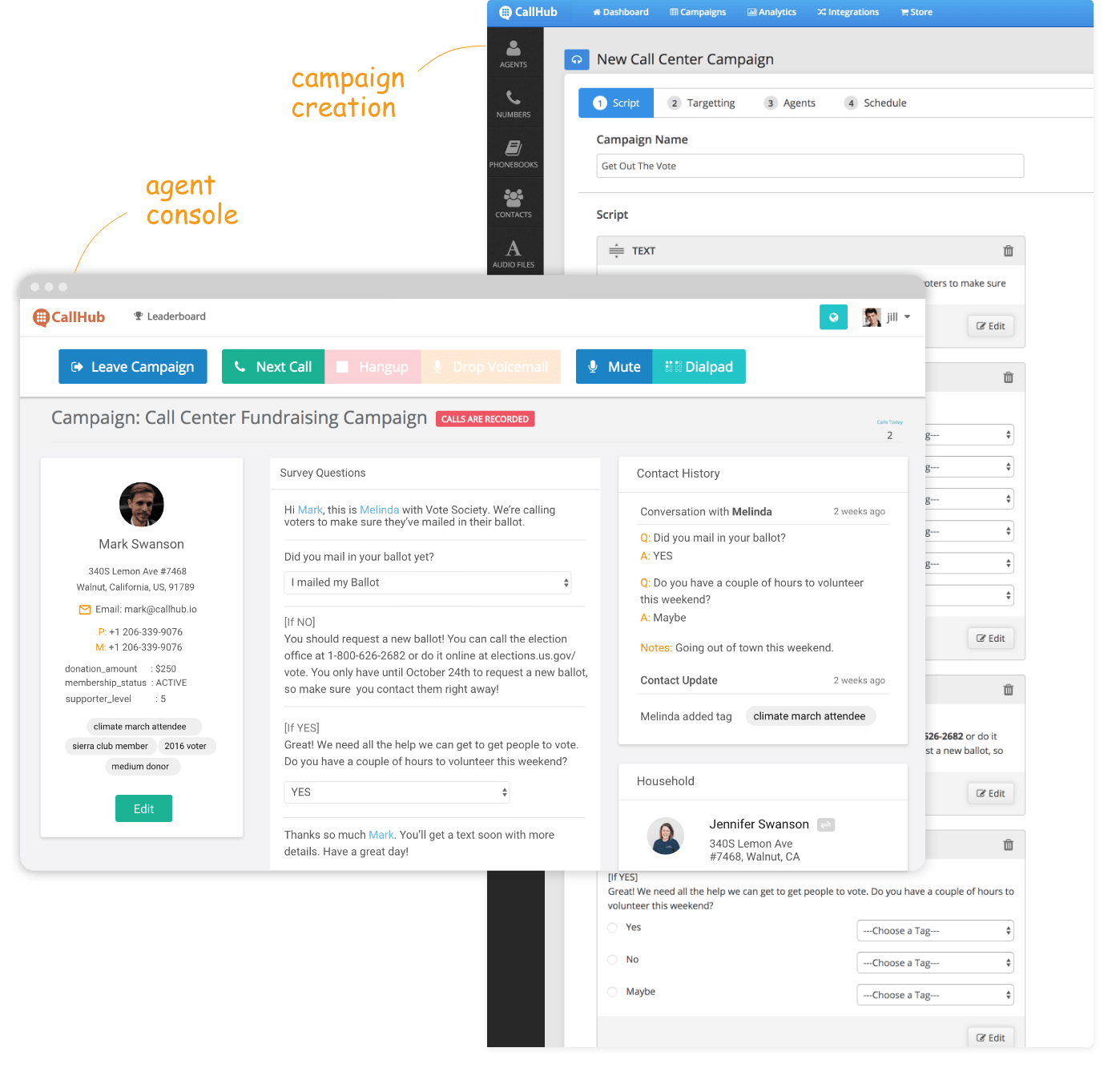 Reach out to your customers and supports through a text message. Texts messages have a higher impact on campaigns than emails.
Get thousands of volunteers all over the country talk to your supporters using phone banking software. All volunteer accounts are free and you only pay for the calls made.
Remind your supporters about election dates, to go out to vote and about your events. Broadcast your message quickly using a voice broadcasting campaign.
LOOKING TO GET LIVE LEADS?
Get instant response for your calling campaigns
App integrations tie it all together.
Get detailed reports, insights and analytics for every call and SMS you make. Track and monitor calls made by volunteers.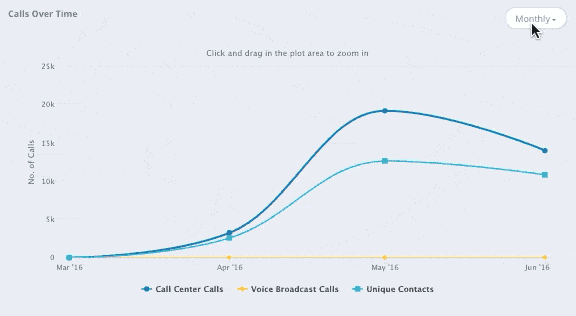 Learn how organizations are using CallHub today
How Democrats Abroad helped drive 300% increase in overseas voter turnout with phone calls
Democrats Abroad created a distributed campaigning model for volunteers around the world to call more than 150,000 members spread across 190 countries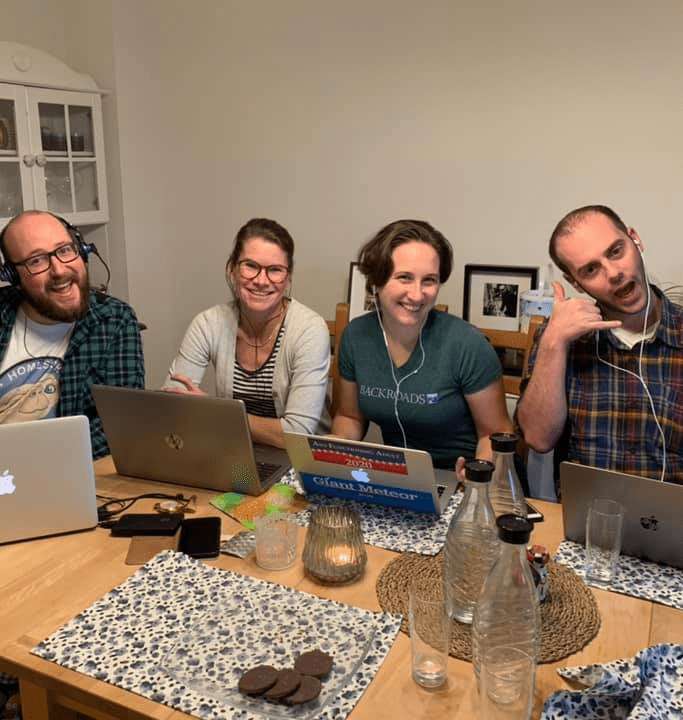 OFC personalized the calling experience and improved turnout by 70% using CallHub
Sign up for a free account
Try it free. No credit card required. Instant setup.