Eliminate the time and effort of manually dialing numbers and make 5X more calls than dialing manually.
Complete control on calling speed. 

Take time between calls to collect data

No worries about contacts waiting on the line & dropping off.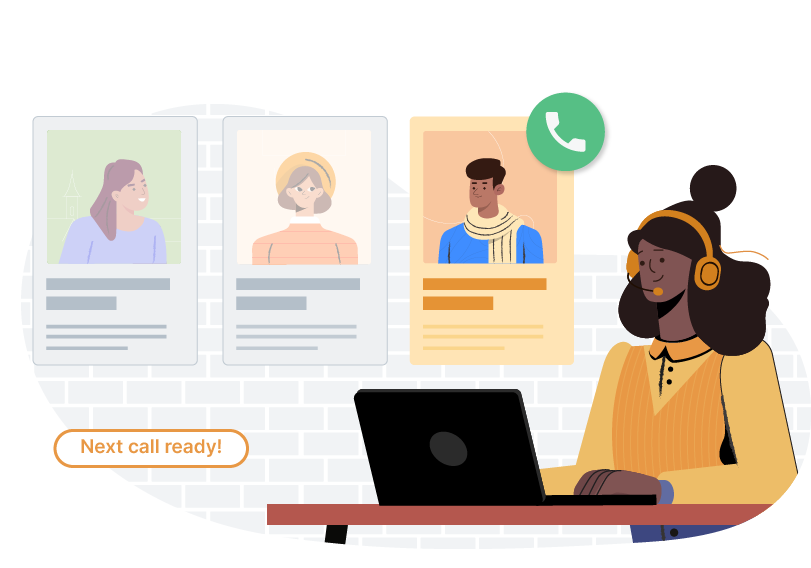 Trusted by organizations around the world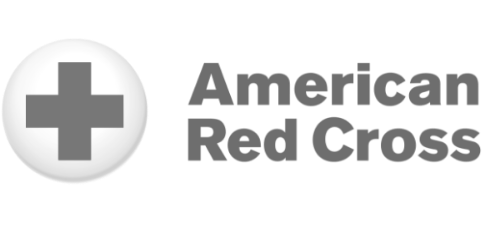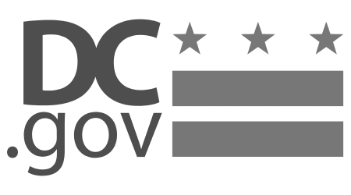 What is a Power Dialer Software?
The power dialer is an automated outbound dialer that eliminates the time and effort to manually dial numbers. It automatically dials numbers for you, but only when you initiate it.
This lets you focus on the answered call at hand and even gives you time to make notes or take a breather after a call is done.
have engaging conversations with each contact
Advantages of a power dialer software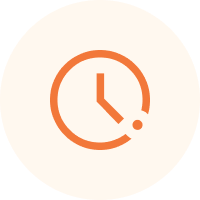 Make more calls with faster dialing speed
With a power dialer, you can make 60-80 calls per hour since you're not manually dialing numbers.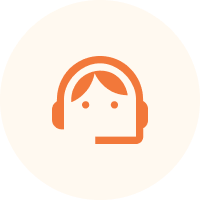 Improve agent productivity by at least 5X
Agent productivity improves significantly since your focus is on conversations and not much on manual efforts.
Take time to collect data between calls
With power dialing, you have more time between calls to make notes, set dispositions, update data fields, etc.
How does a Power Dialer work?
The power dialer calls every number on your list sequentially as uploaded/added by you. Once you're done with the call, click a button to move to the next. 
Since the power dialer dials the next number only after the previous call ends, contacts do not encounter any pauses after they pick up a call.
Ready to have quality conversations? 
Sign up now. No credit card required. Instant setup.
How do different organizations use a Power Dialer?
Political
Political campaigns use power dialers for voter identification, persuasion, fundraising, and phone banking.
Nonprofit
Nonprofits leverage power dialers for fundraising, donor engagement, and retention.
Advocacy
Advocacy groups use a power dialer for supporter awareness/persuasion and volunteer recruitment.
Business
Businesses, especially sales teams use power dialer software for outbound sales, cold calling, and telemarketing.

Market Research
For market research, power dialers come handy to make outbound calls for qualitative surveys and feedback.
Education
Educational institutions use a power dialer to connect with prospective students and alumni engagement.
Call Center features for optimized Power Dialing
Key features that your call center software must have to make dialing with a power dialer more efficient and impactful.
Have dynamic conversations with an interactive script
No more scrolling up and down to find what to say next. Click on the response you receive and the interactive script shows you what you hav to say next.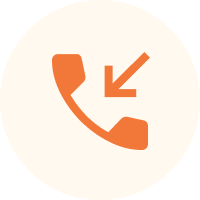 Receive inbound calls to your number
Receive incoming calls so you don't miss out on prospects. Improve your contacts' experience by letting them call you back.
Call from local numbers to improve pick up rates
Improve your pick up rate by 4X with a dynamic caller id. Automatically rent phone numbers that match the contact's location.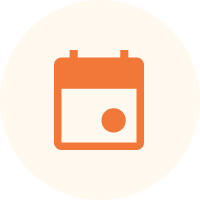 Schedule automated callbacks
Schedule a callback when a contact asks for it or you need to follow-up. The call center software automatically dials it when it's time.
Follow up with texts
Send text follow ups to contacts who didn't pick up or need more information. Send it to the number you called to or add a new one.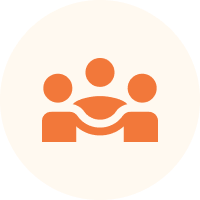 Add as many agents as needed
Recruit and add unlimited agents to your campaigns at no additional cost. You can even group them into teams to easily manage them.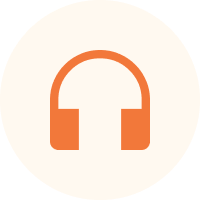 Join live calls and access call recordings
Access call recordings for training sessions and analysis. Join live calls to monitor call quality and provide guidance.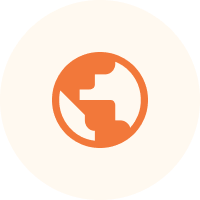 Call at the best times across time zones
Schedule campaigns in advance to go live at a desired time, in any time zone. Be TCPA compliant even across borders.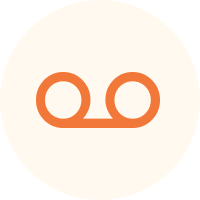 Drop a voicemail with just a click
Upload a pre-recorded voicemail when creating the campaign. Drop this message at a click of a button when you encounter an answering machine. 
Track campaign and agent performance in depth
Make well informed decisions with detailed insights into your calling campaigns and agent performance with our advanced analytics. Detailed and easy to understand with reports available in real time.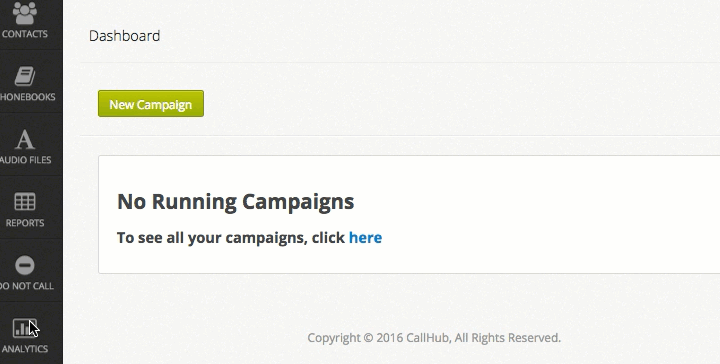 Set up your power dialing campaign now.
Try it free. No credit card required. Instant setup.
Advantages of Choosing CallHub's Power Dialer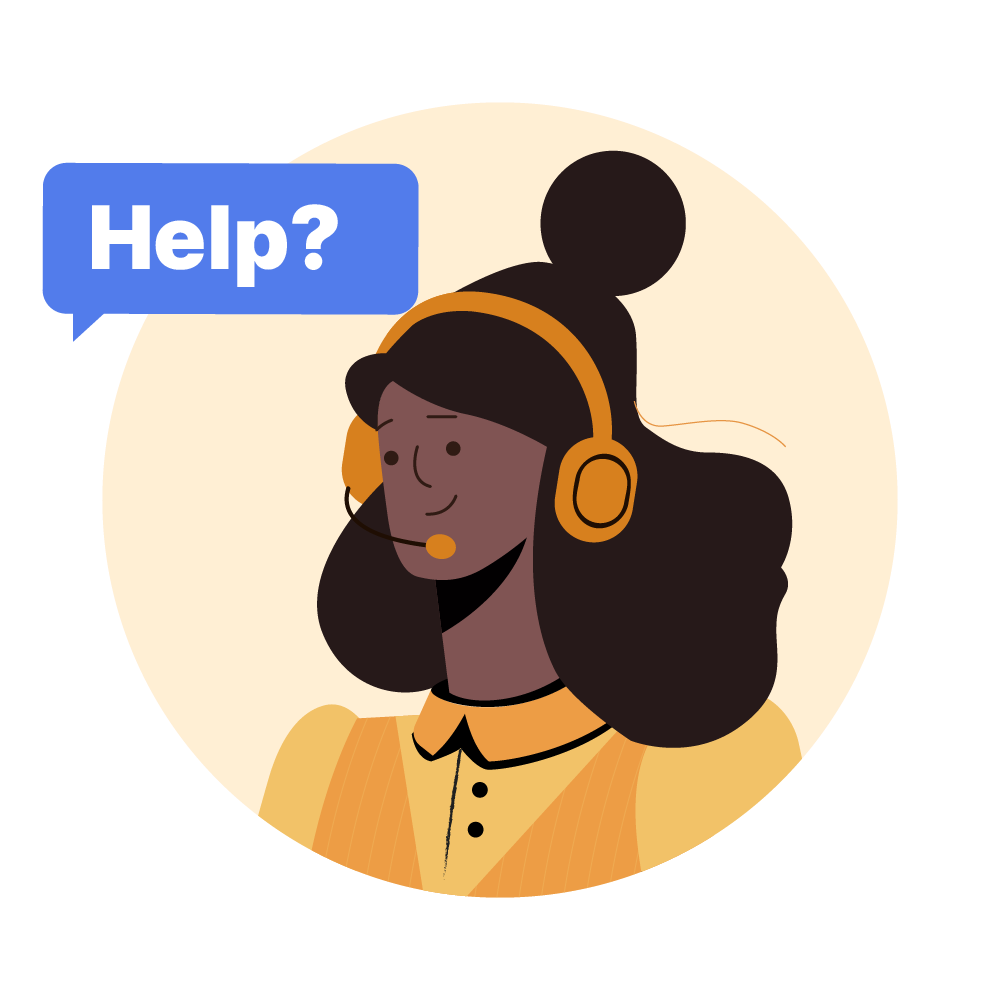 Unparalleled support
Our support team works round the clock to help you. We have a 94% customer satisfaction rate and respond to queries in less than 3 hours on average.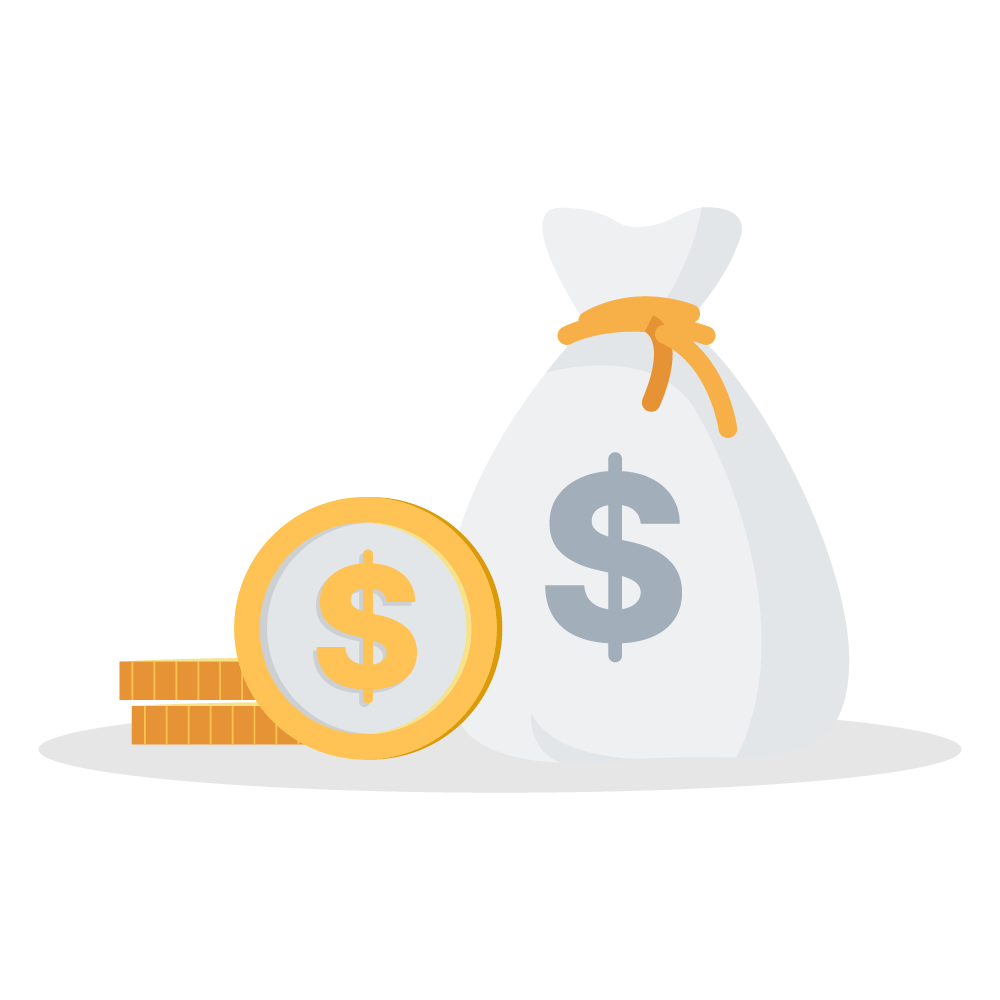 Competitive pricing
Create an account and pay only for what you need or choose plans for discounted pricing. Competitive calling & texting rates.
Join campaigns from your smartphone
Have agents join campaigns from their smartphones. The first ever mobile app of its kind. Now you can campaign on the go.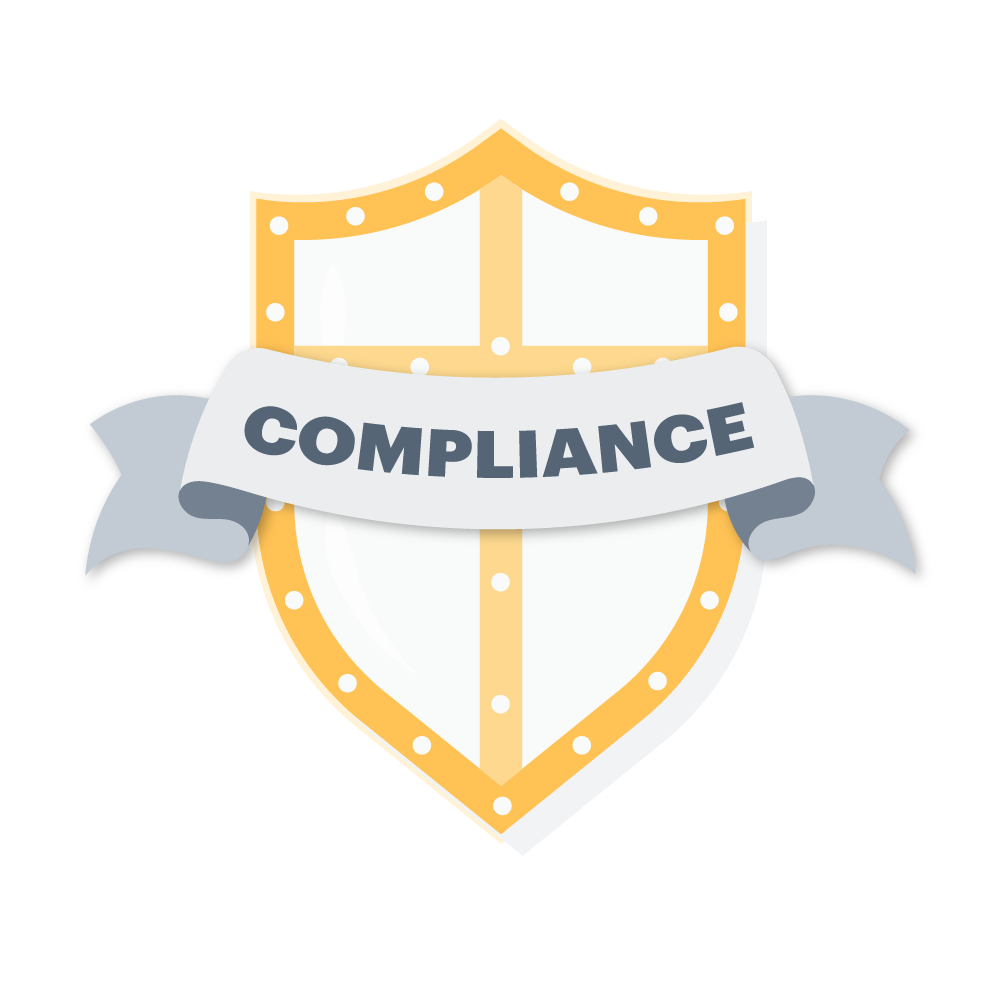 CallHub always stays on top of the rules laid out by the Telephone Consumer Protection Act and keeps the product up to date to ensure the highest level of compliance.
✓ Maintain a DNC List
CallHub maintains an account level DNC list so contacts who request to be on it are never contacted again from any campaign.
✓ TCPA Compliant Dialer
Our power dialer doesn't use a random or sequential number generator to make calls which makes it perfectly TCPA compliant.
✓ Timezone Calling
Schedule your campaigns in advance and as per different time zones so no calls are made outside of the mandated hours.
Now run your power dialing campaigns on your smartphone
Cut down the cost of running campaigns, expand your volunteer base and increase the convenience of making calls with CallHub's mobile app.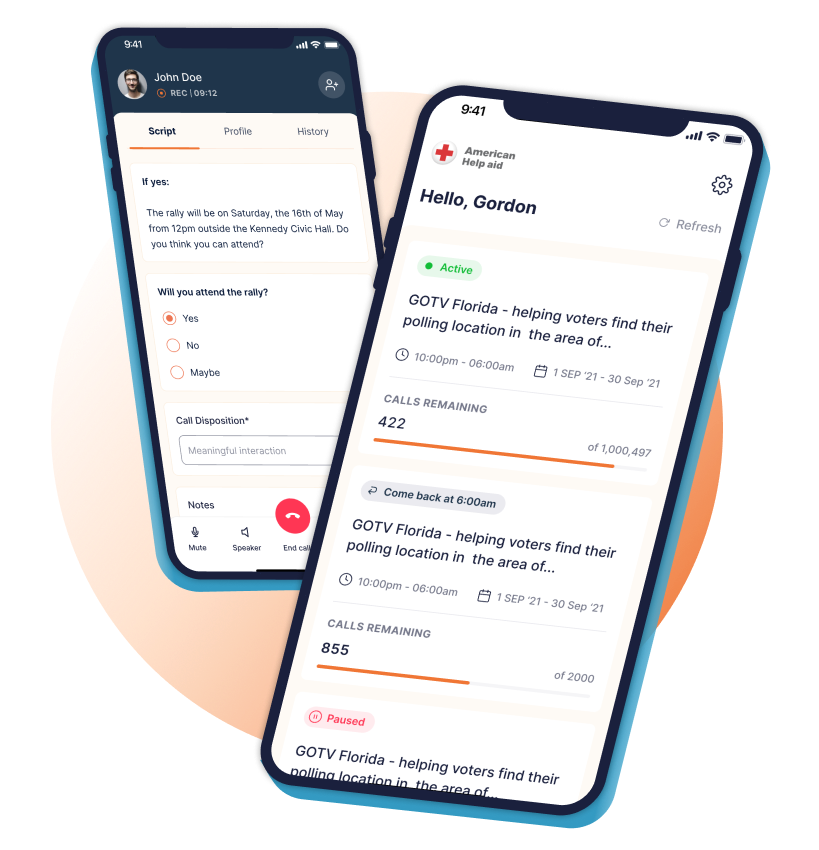 Keep your data in sync with a seamless CRM Integration
CallHub directly integrates with all major CRMs and via Zapier for others. Connect it with the CRM software you use for a seamless flow of data.
See how organizations are using CallHub's phone banking tool to win
How Democrats Abroad helped drive 300% increase in overseas voter turnout with phone calls
Democrats Abroad created a distributed campaigning model for volunteers around the world to call more than 150,000 members spread across 190 countries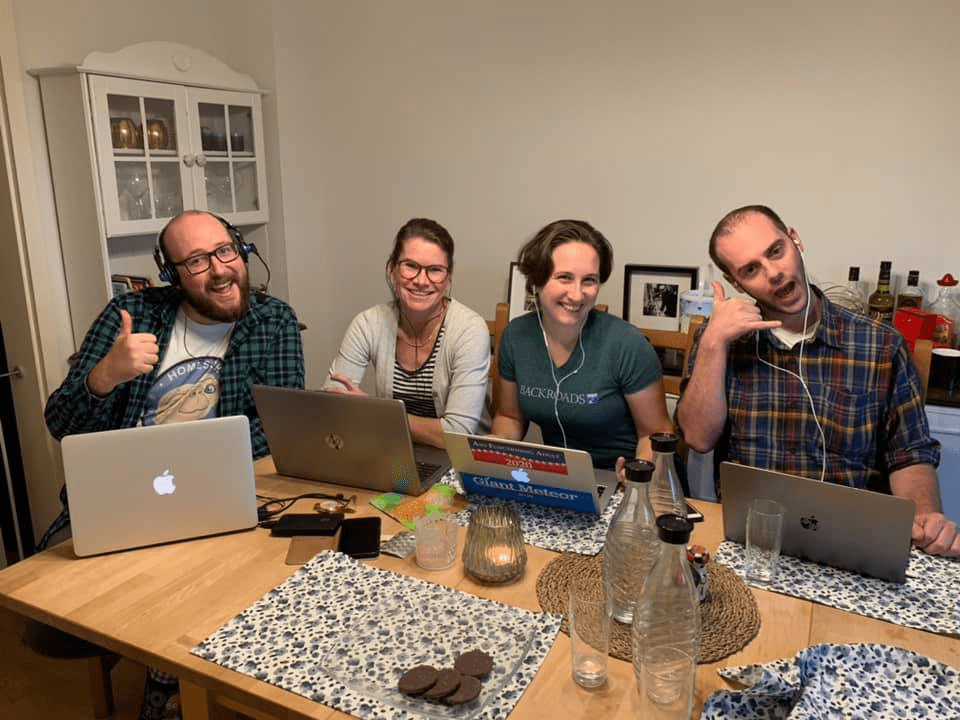 OFC personalized the calling experience and improved turnout by 70% using CallHub
Start making more calls with our Power Dialer today
Try it free. No credit card required. Instant setup.
Frequently asked questions about Power Dailer
Is it illegal to use a power dialer?
No. Using a power dialer is not illegal as long as you comply with the federal and state regulations. These laws change often. But CallHub ensures to stay up-to-date with them so you can rest assured that you're making calls legally with our software.
Power vs. predictive dialer, what should I use?
Both dialers serve unique purposes. The power dialer works best when it's essential to speak with every contact on the list and you're not short on time. For example sales reps cold calling leads, fundraising calls, etc. 
Predictive dialers are perfect when you have to cover a large list in a short amount of time and your conversations are going to be short. For example, GOTV calls, quick surveys, etc. Learn more about our predictive dialer here.
How much does a power dialer cost?