Virtual Phone Bank for Political Calling
Reach more voters per hour with automated and manual phone banking tools. Onboard remote volunteers quickly, track responses online and sync data with NGP VAN, NationBuilder and Action Network.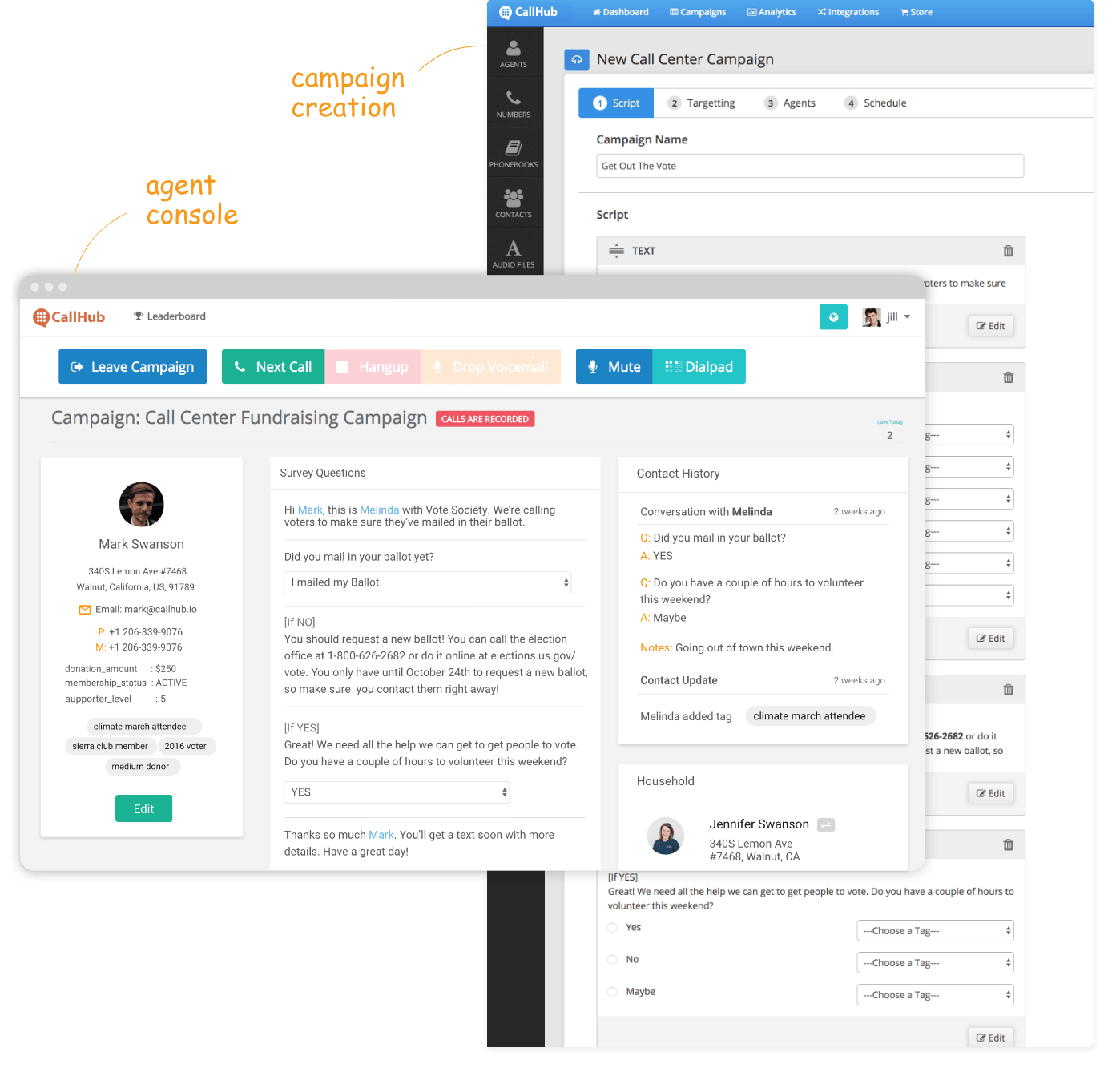 See how to set up a virtual phone bank
Set up your phone banking campaigns on CallHub in no time.
Dialers to increase agent productivity
Automate the repetitive parts of your phone banking campaign with auto dialers so volunteers can focus on conversations and not on placing calls. CallHub automatically dials through your list and connects contacts to phone banking volunteers.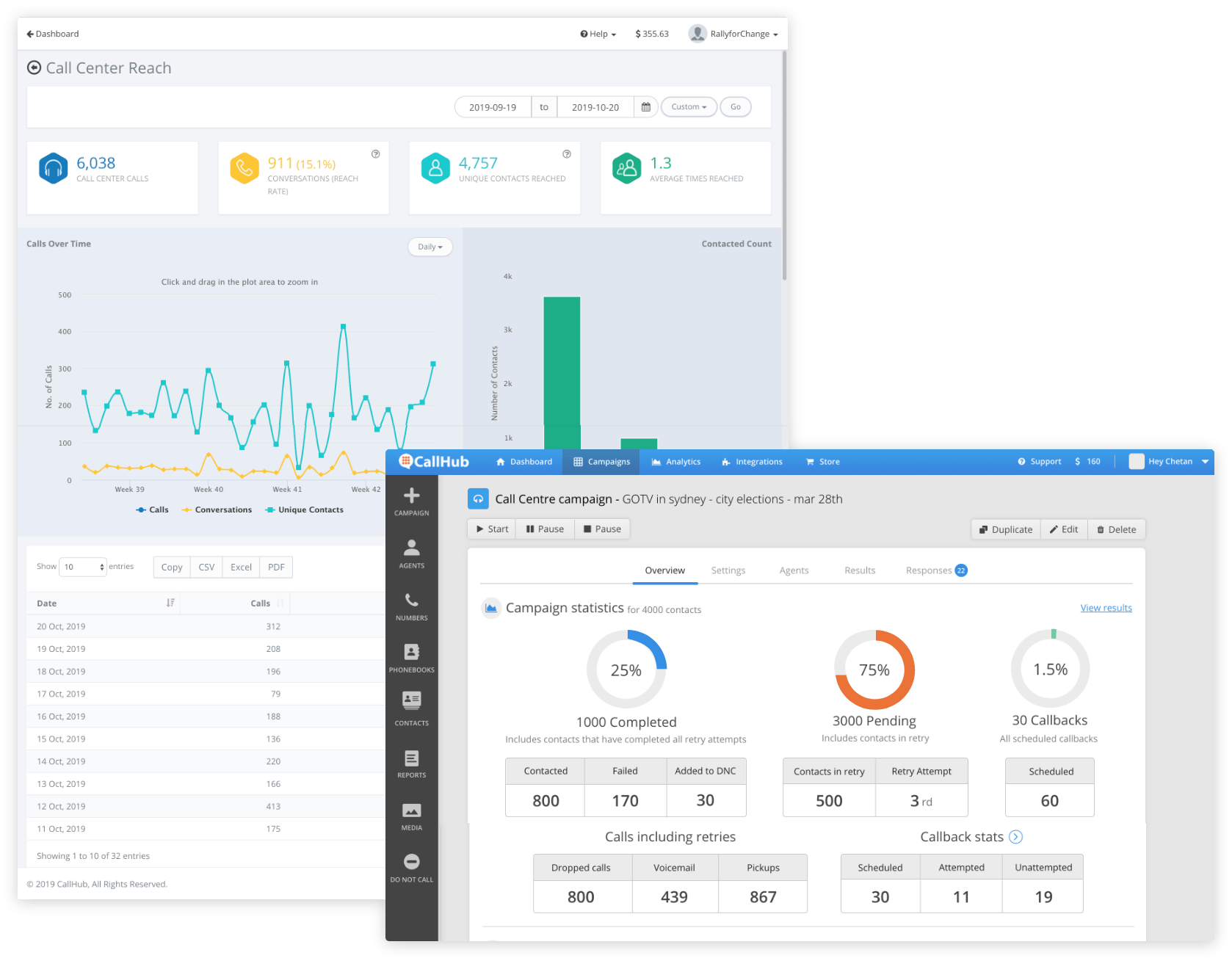 Automated dialers for every use case
The Power Dialer automatically dials through a list one person at a time and makes sure you don't miss out on a single contact. Used for voter identification and persuasion calls that has to reach every person on the list.
Predictive Dialer is the fastest way to get through your list. Use for time-sensitive campaigns like GOTV. Depending on the number of volunteers, average time on call and other factors, the dialer places calls ahead of time so volunteers have someone to talk to as soon as they hang up a call.
Start a Virtual Phone Banking campaign on CallHub
Try it free. No credit card required. Instant setup.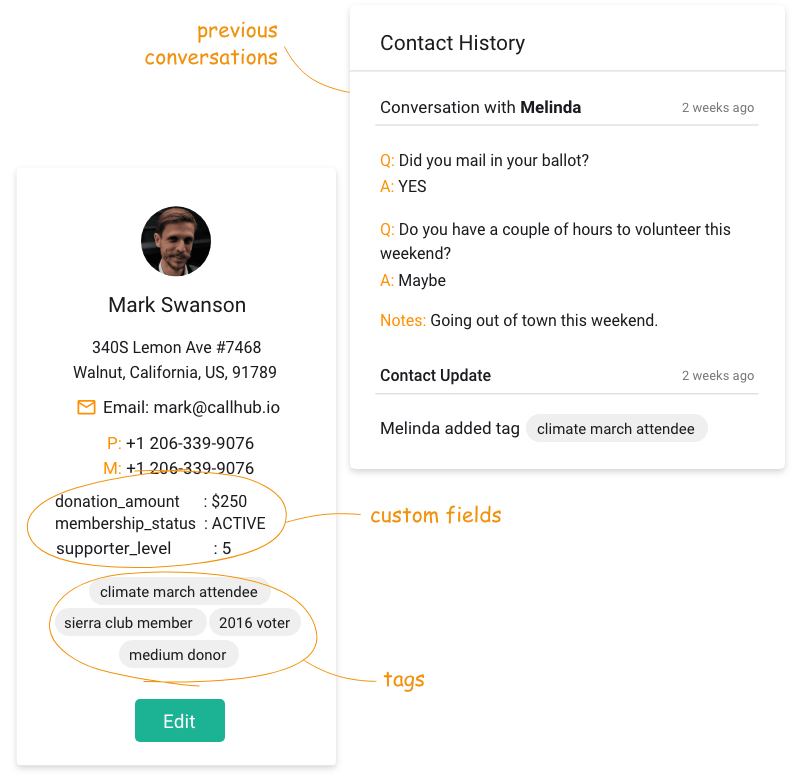 Make sure volunteers talking to voters have context around the issues that move people to action.
Use survey forms to collect data on supporter levels, voter issues and event RSVPs. Connect your CRM to sync events and surveys.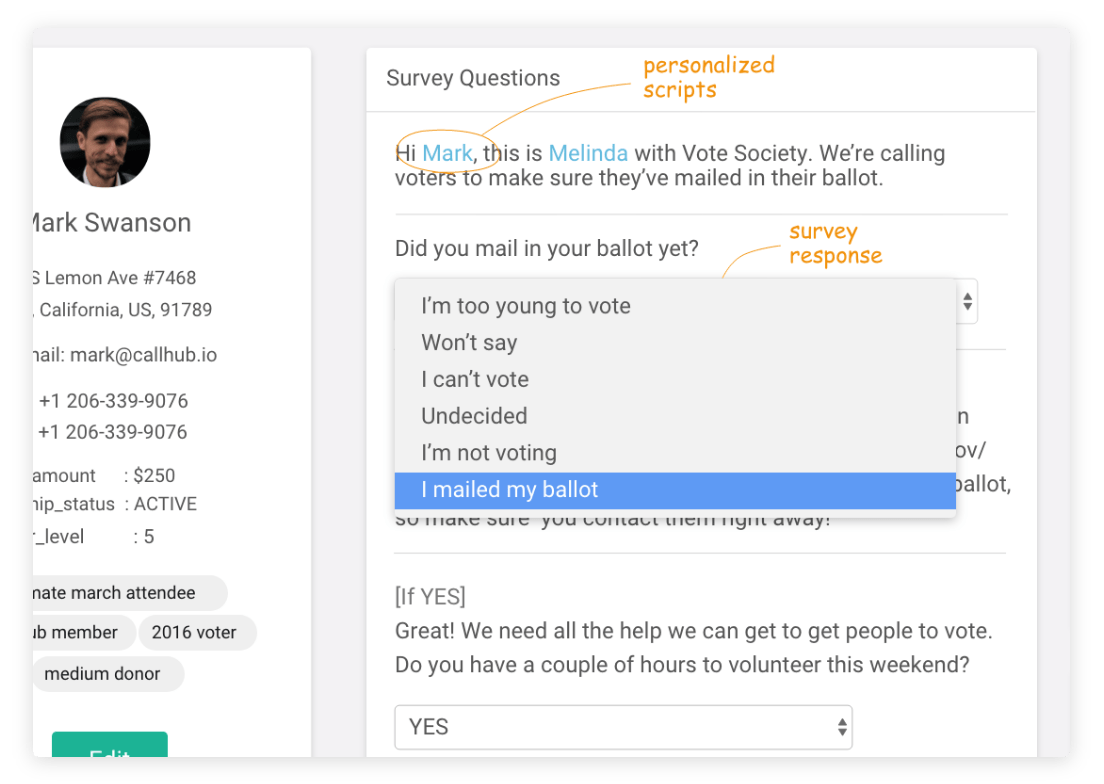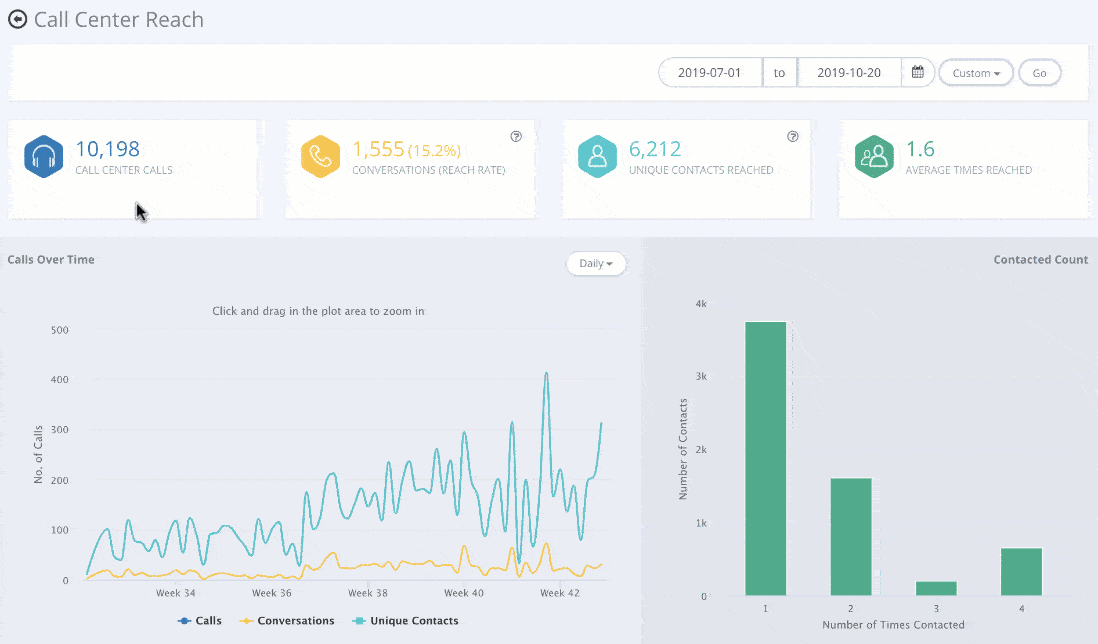 Make data-driven decisions that keep you on track to meet voter turnout goals. Track calling activity, meaningful conversations, volunteer activity and other metrics that help improve phone banking results.
Sync with NGP VAN, NationBuilder and Action NeNetwork
Bring your lists into CallCallHub with one-click integrations and sync results from phone banking campaigns in real-time. No more paper lists and data entry.








Stay compliant with the FastClick Dialer
Make compliant phone banking calls to cell phones manually, at speeds comparable to auto dialers with CallHub's FastClick Dialer.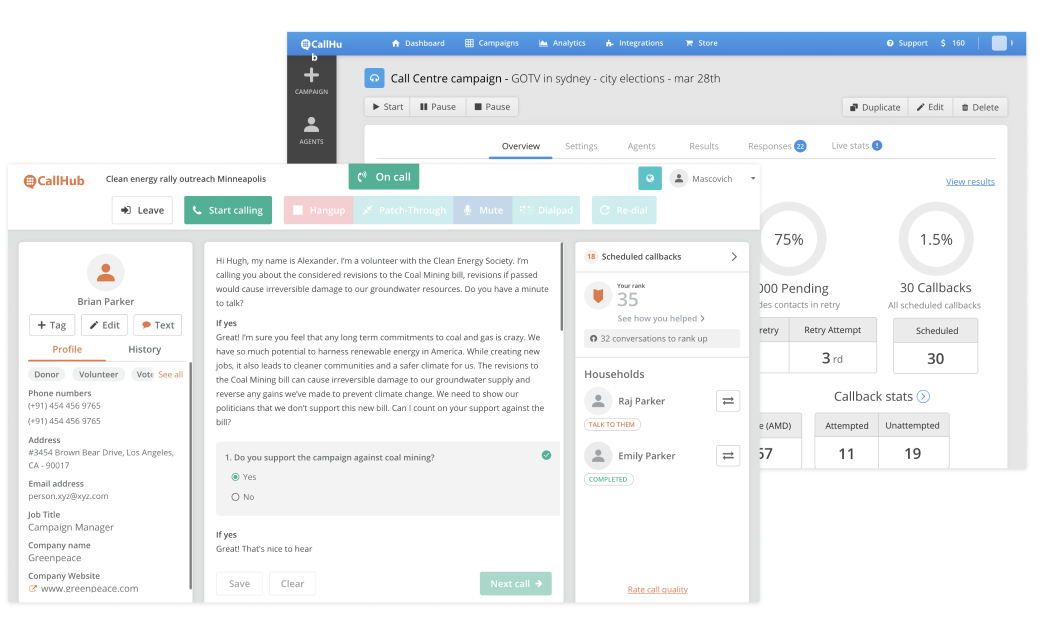 See how organizations are using CallHub
How Democrats Abroad helped drive 300% increase in overseas voter turnout with phone calls
Democrats Abroad created a distributed campaigning model for volunteers around the world to call more than 150,000 members spread across 190 countries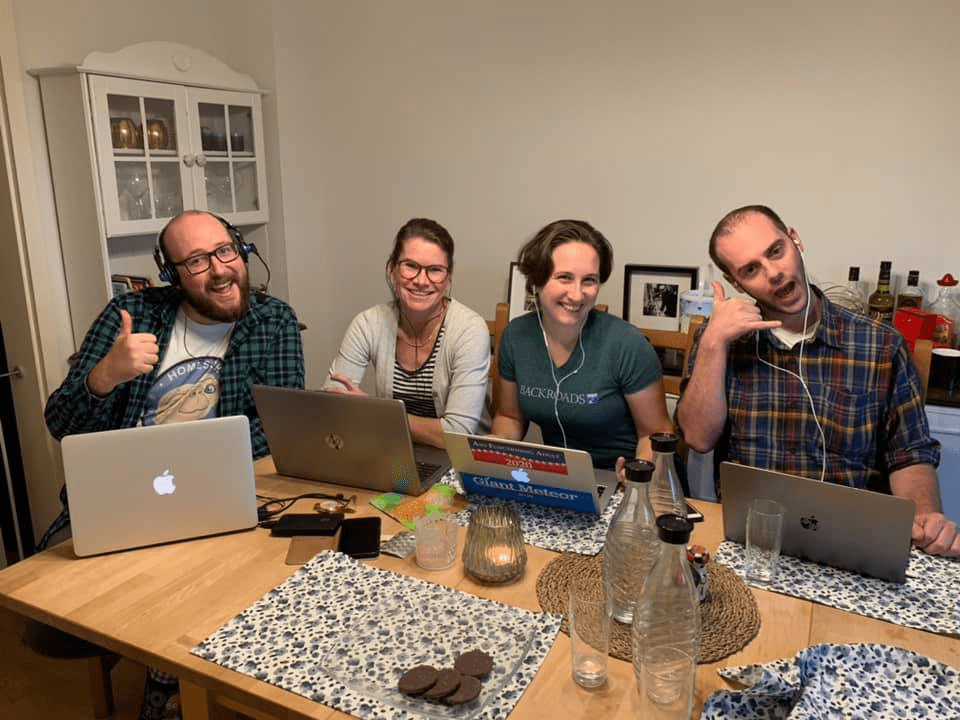 OFC personalized the calling experience and improved turnout by 70% using CallHub
Start a Virtual Phone Banking campaign on CallHub
Try it free. No credit card required. Instant setup.
Virtual Phone Bank Features
Easy volunteer onboarding and management
Unlimited Volunteer Accounts
Volunteers are crucial to your campaigns. Recruit as many as you need.
Organize your volunteers into teams. Save time by assigning a team to a calling campaign instead of individual volunteers.
Call via a browser or phone
If an agent is experiencing slow internet speeds, let them dial into CallHub and make calls with their phone.
Protect volunteer and voter privacy. Volunteer details are never revealed. Voter information available to volunteers making calls can be controlled within privacy settings.
Motivate volunteers through badges and leaderboards.
Join live calls to guide for new recruits or record calls for later.
Better conversations through smart data collection
Categorize your list using tags (Eg. donor, volunteer, 2016 voter) and record the outcome of calls using call dispositions (Eg. answer, user busy, DNC).
Display relevant voter data
Provide volunteers more context around the people they call using dynamic fields like donation amount or supporter level that are unique to each voter.
Let volunteers view household members of a contact and track their responses.
Follow-up at the right time
If a voter who picks up cannot talk at the moment, automatically call them again at the preferred time.
Drop a pre-recorded voicemail to let people know why you called when you reach an answering machine.
Reach every person on the list with a local number. Local numbers are available in 190+ countries.
What about people who don't pick up their phone?
Follow-up with a text message.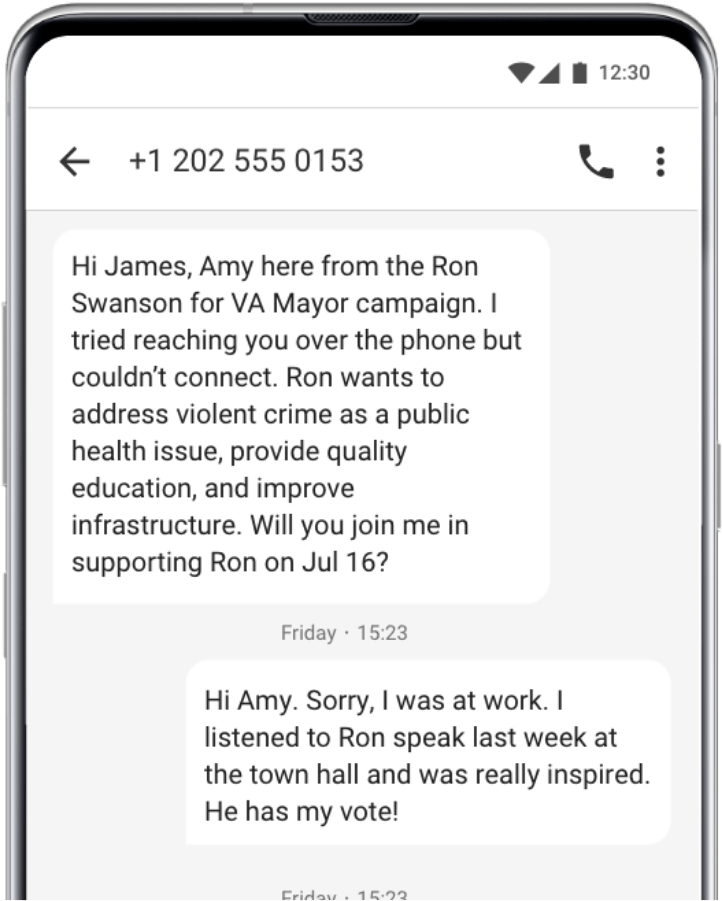 3000+ of the world's biggest organizations trust CallHub for engagement




Virtual Phone Bank for conversations that matter
Try it free. No credit card required. Instant setup.