Get unlimited number of people making phone calls for you
Virtual Phone Banking
Save time and money with a virtual phone banking tool. Add surveys to your campaign and make sure every call by an agent is recorded, monitored and saved.
Send the right message to the right person at the right time to compel them to act for you.
No software to download or install. All you need is a web browser.
Advanced Calling and Volunteer management software
Features
---
Choose a dialer based on your requirement
Dialing options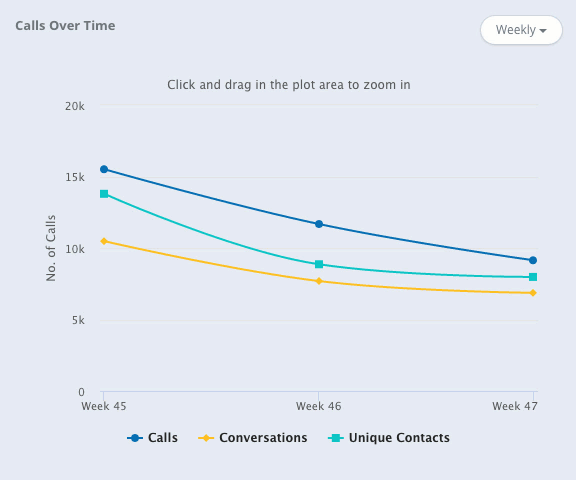 Measure Performance
Measure the performance of your campaign while it's running. Get an overview of the calls being made and the duration of each call. The dashboard helps keep you on track to achieve your goals.
Manage contacts and volunteers with ease
Get Volunteers to Call your NationBuilder Lists
Volunteer Calling for NationBuilder
The only phone banking software that integrates smoothly with NationBuilder. Sophisticated integrations for the biggest political parties, yet simple enough for your cause!
Learn how to create Call Center campaigns on CallHub
Demo