Intuitive Cloud Telephony Service
Efficient, Precise, and Easy Calling with CallHub's Auto Dialer
Want to skip over busy tones and avoid waiting for someone to answer? This is the dialer for you.
Agents spend 5X more time talking to contacts.
Intelligent automated dialers connect only answered calls to agents.
TCPA compliance is at the core of our dialers.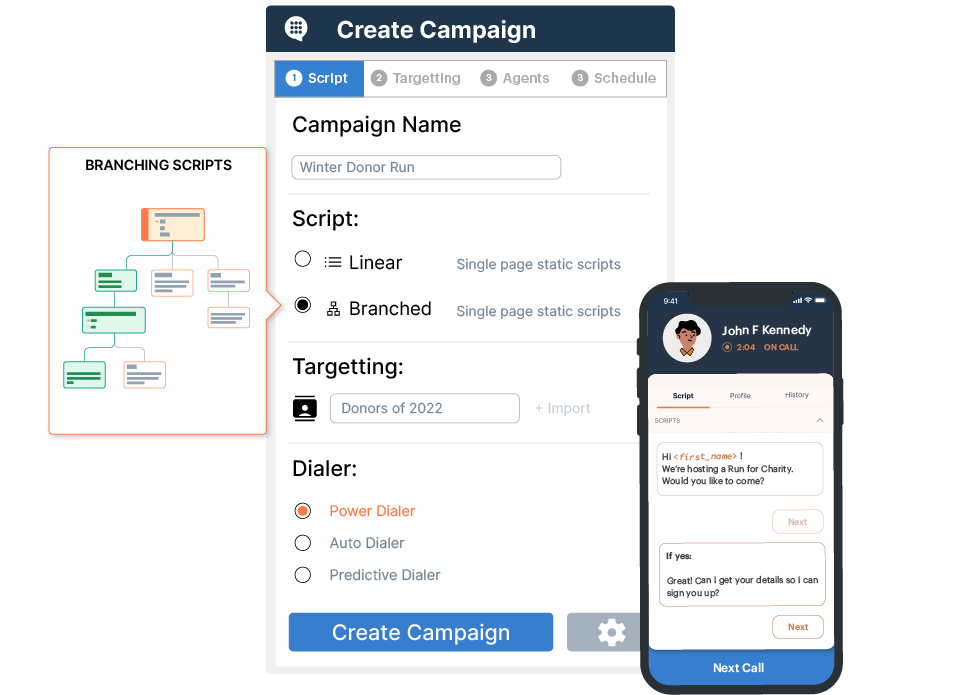 Trusted by organizations worldwide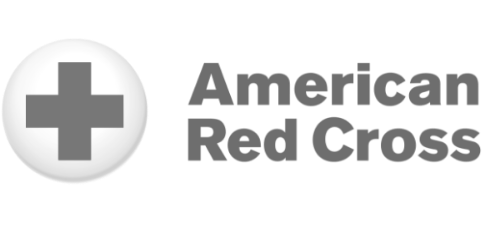 Make Outbound calls with ease
Auto Dialers for Every Need
Choose from two auto dialer software options to match your campaign's specific needs.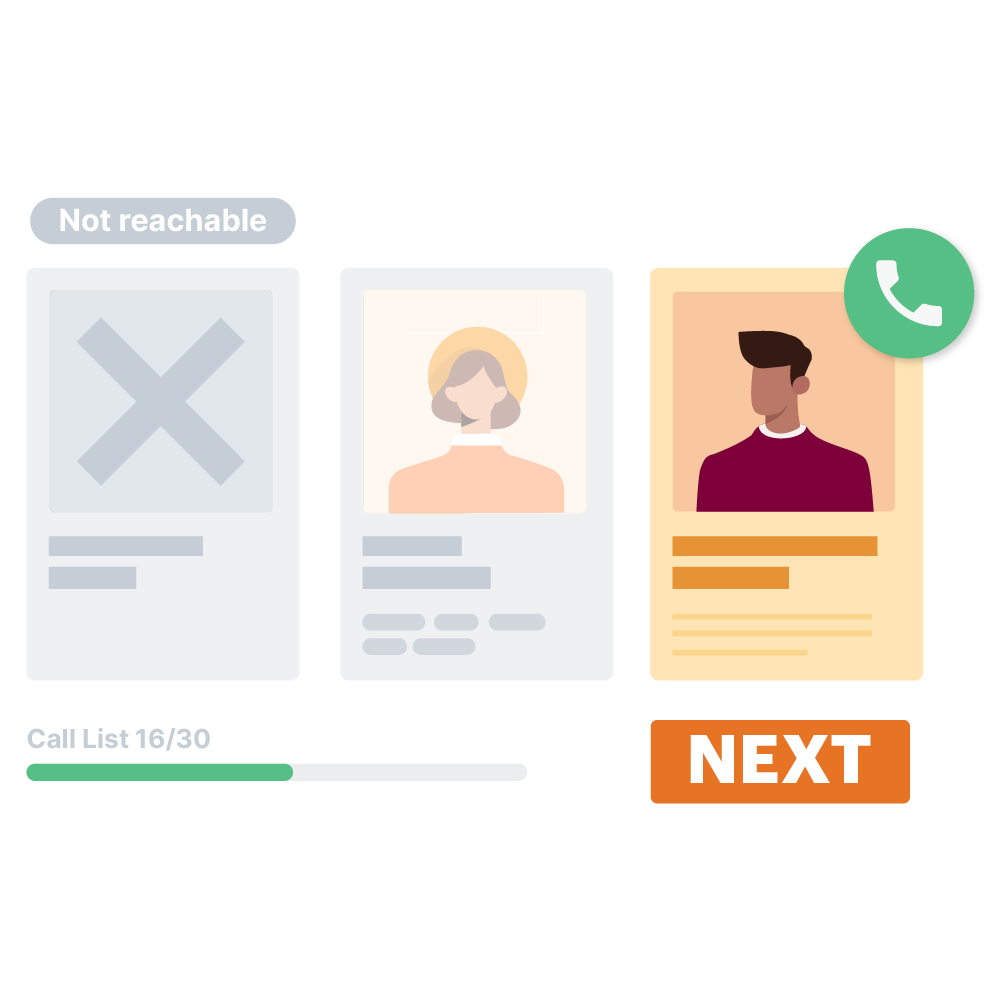 Complete control on your dialing speed
Power Dialer
The Power Dialer places a call only when the agent initiates it. Agents can go through contact details before a call to have informed conversations. Since they are initiating calls, it also gives them time to take notes, set dispositions, and update data fields after a call.
Use the Power Dialer when the cost of not talking to a contact is high, or call durations are unpredictable.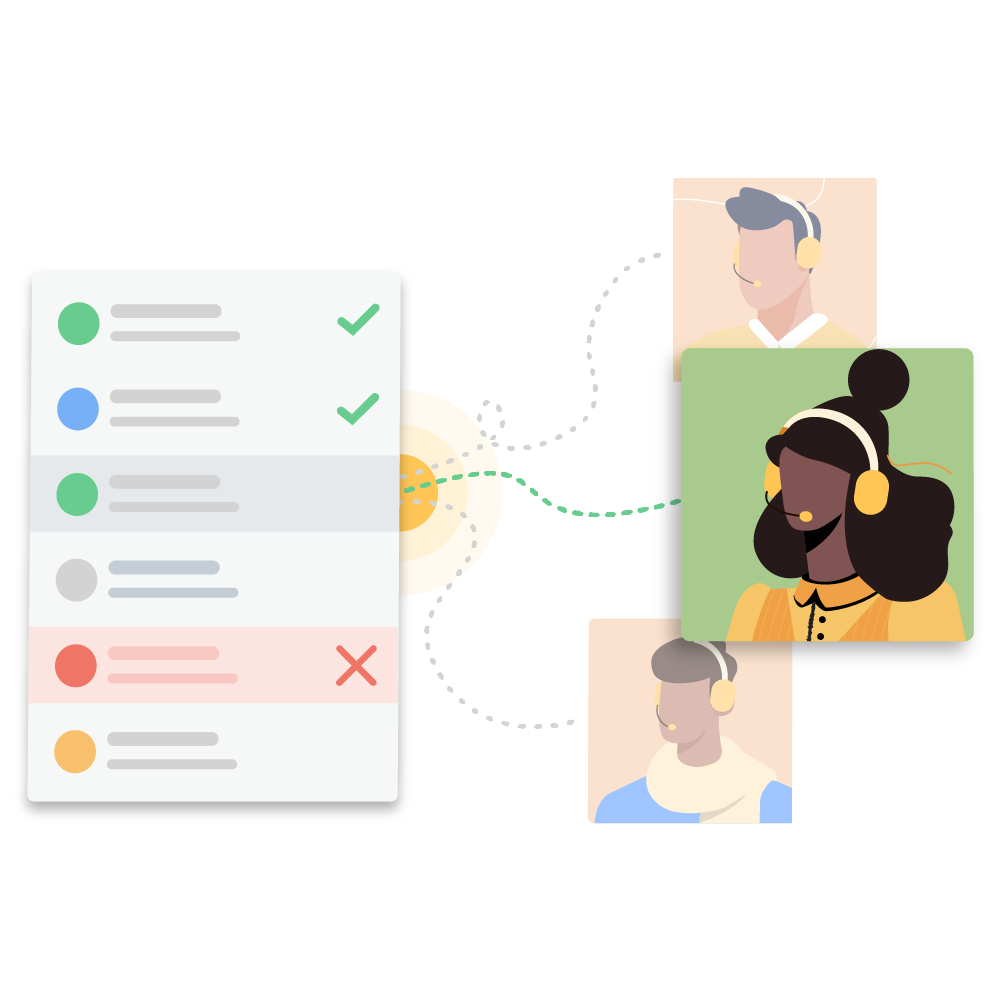 Spend 3X more time talking
Predictive Dialer
The Predictive Dialer calls multiple numbers based on agent availability, answer rates, and other vital metrics. The software only transfers answered calls to available call center agents. It skips busy, invalid, and unanswered numbers and answering machines, allowing agents to focus on real conversations.
Use predictive dialing when you're short on time and have a large list to cover or conversations are short.
Get started with CallHub today
Try it free. No credit card required. Instant setup.
How do organizations use auto dialer software?
Every organization running or planning an outbound calling campaign benefits from
auto dialing systems.
Political Campaigns
Political campaigns use an auto dialer solution for phone banking, voter identification, persuasion, mobilization, and GOTV.
Nonprofit Organizations
Nonprofits most commonly use auto dialing software for fundraising, donor engagement, and volunteer recruitment.
Advocacy
Advocacy groups use an auto dialer for canvassing, GOTV campaigns, mobilization, telephone fundraising, and such other campaigns.
Unions
Connecting with stakeholders, generating awareness, and mobilization are some ways Unions use auto-dialers.
Business
Businesses use the auto dialer technology for cold canvassing, market research, outbound sales, and telemarketing.
Education
Schools, colleges, and universities connect with students to relay updates and notifications and for admission guidance using auto dialers.
Trusted and loved by customers worldwide
"We can make calls at about 5x the rate that we would with a manual dialer, getting through a list of 100 calls in just over an hour. This has been a huge capacity saver in our organization."
Amanda Destefano, Leadership Organizer, United Workers
"I really love your team. You are just super responsive and super friendly and nothing's too difficult! It's been a really good experience."
Shaun Murray, Senior Organizer, GetUp
"A lot of our folks are volunteers, a lot of them are retired, they are often anxious with technology and they were able to use CallHub easily. It's empowering for volunteers who don't see themselves as very tech savvy to be able to pick up a new piece of software and a new program and just use it, so that was great."
Celine Trojand, Digital Organizer, Organizing for Change
"I love this product. It's so easy to use with a very clean user interface. The price is the most economical I've seen in the industry and last but not least is the wonderful customer support. They answer all questions very quick."
Ronald Hart, Marketing, The Cloud Marketers
"Solid dialer, responsive support, and awesome CRM integrations!"
Django Merope Synge, Campaigns Director, GetUp
"CallHub made my marketing program easy and also affordable. I love the dialer, the SMS marketing program and the voice broadcasts. The CallHub team is doing a wonderful job!"
Wendy Mathis, Global Quest Services
CallHub has become my go-to platform for affordable phone canvassing campaigns, voice broadcasts and text message blasts. In particular, text message blasts are the single most useful tool for volunteer mobilization that I have used in recent years.
Jordan Bober, Director of Development and Election Readiness, Green Party of Prince Edward Island
Call Center Features to Optimize Auto Dialing
Key features that your call center software must have to ensure your campaign is a success.
Use branching scripts
Adapt to changes in conversations with a click. Use a personalized calling script that branches out based on the responses you get.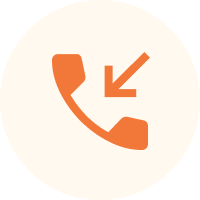 Take inbound calls
Receive incoming calls so you don't miss out on prospects. Improve your contacts' experience by letting them call you back.
Call from local numbers
Improve your answer rate by 4X with a dynamic caller id. Automatically rent numbers that match the contact's location.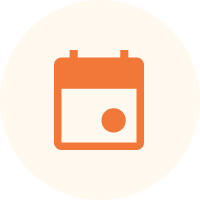 Schedule automatic callbacks
Schedule a callback when a contact asks for it or you need to follow-up. The call center software automatically dials it when it's time.
Follow up with texts
Send text follow-ups to contacts who didn't pick up or need more information. Send it to the number you called, or add a new one.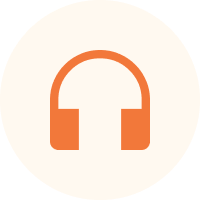 Record calls & monitor quality
Access call recordings for training sessions and analysis. Join live calls to monitor call quality and provide guidance if needed.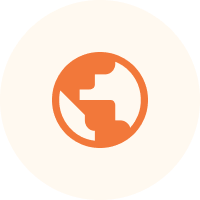 Call at the best times across time zones
Enable timezone calling, and CallHub will start/stop calling campaigns based on a contact's location. Be TCPA compliant even across borders.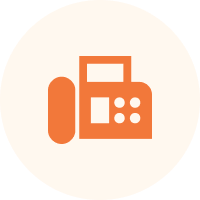 Drop voice messages for answering machines
You have the option to drop a pre-recorded voice message or hang up when the dialer detects an answering machine.

Phone number verification
Keep your list clean for better outreach. Weed out non-existent and outdated numbers and segment landline and mobile numbers.
Set up your calling campaign instantly
Other Dialers from CallHub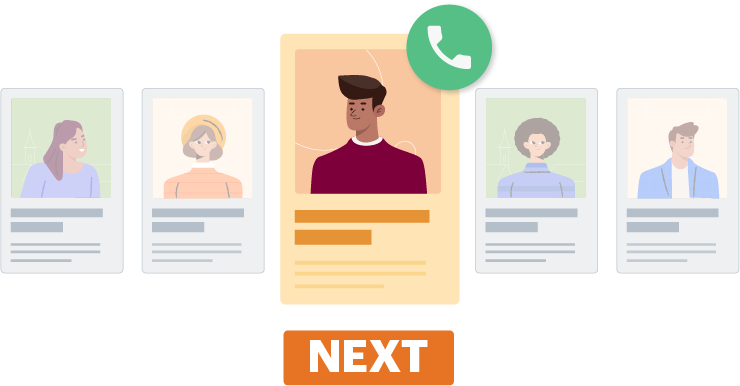 FastClick Dialer
Make calls super fast to cell phones and landlines while staying compliant. The FastClick dialer uses human intervention to initiate calls making it TCPA compliant. However, with intelligent queuing and call routing, there's no compromise on dialing speed.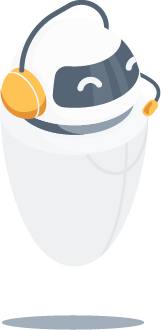 Robo Dialer
Deliver a voice message to hundreds of people simultaneously over the phone. The Robo Dialer calls every person on your list and plays your pre-recorded audio message to people who answer. It drops a voicemail when encountered with an answering machine.
Benefits of choosing CallHub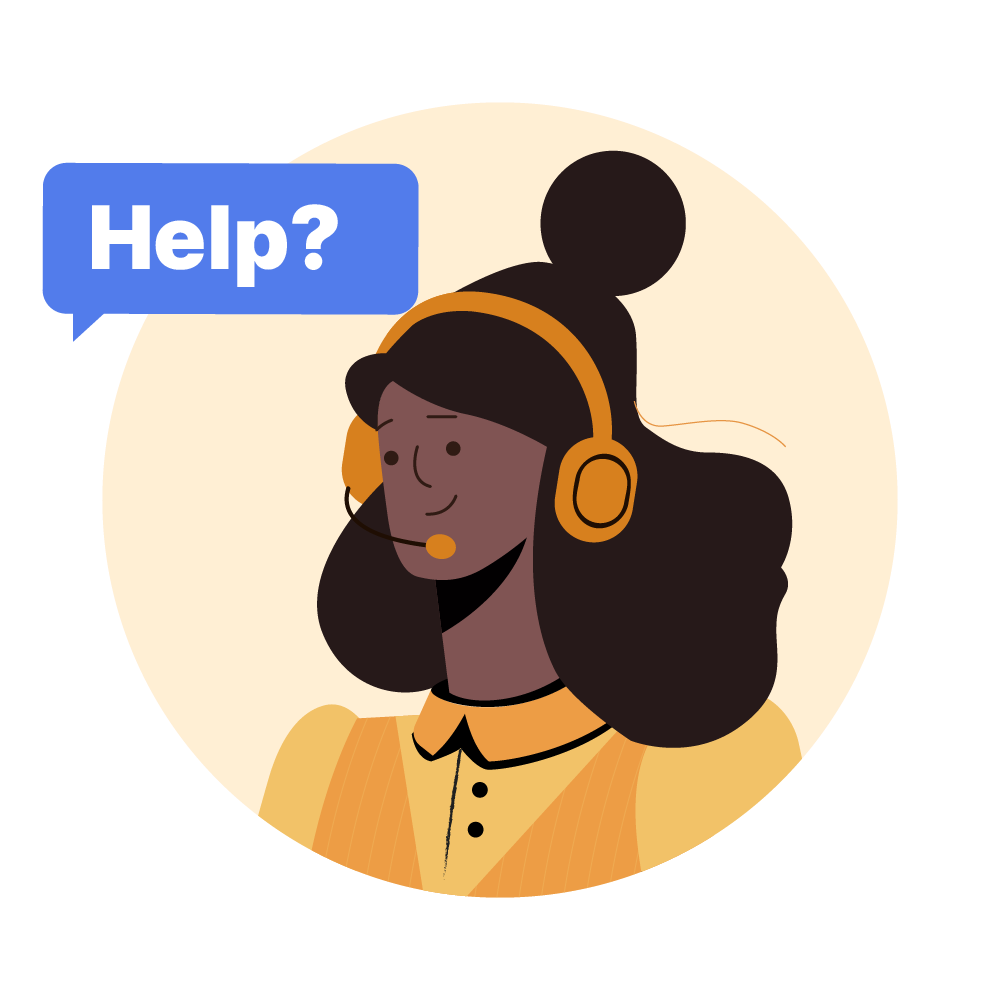 Unparalleled support
Our support team works round the clock to help you. We have a 94% customer satisfaction rate and respond to queries in less than 3 hours on average.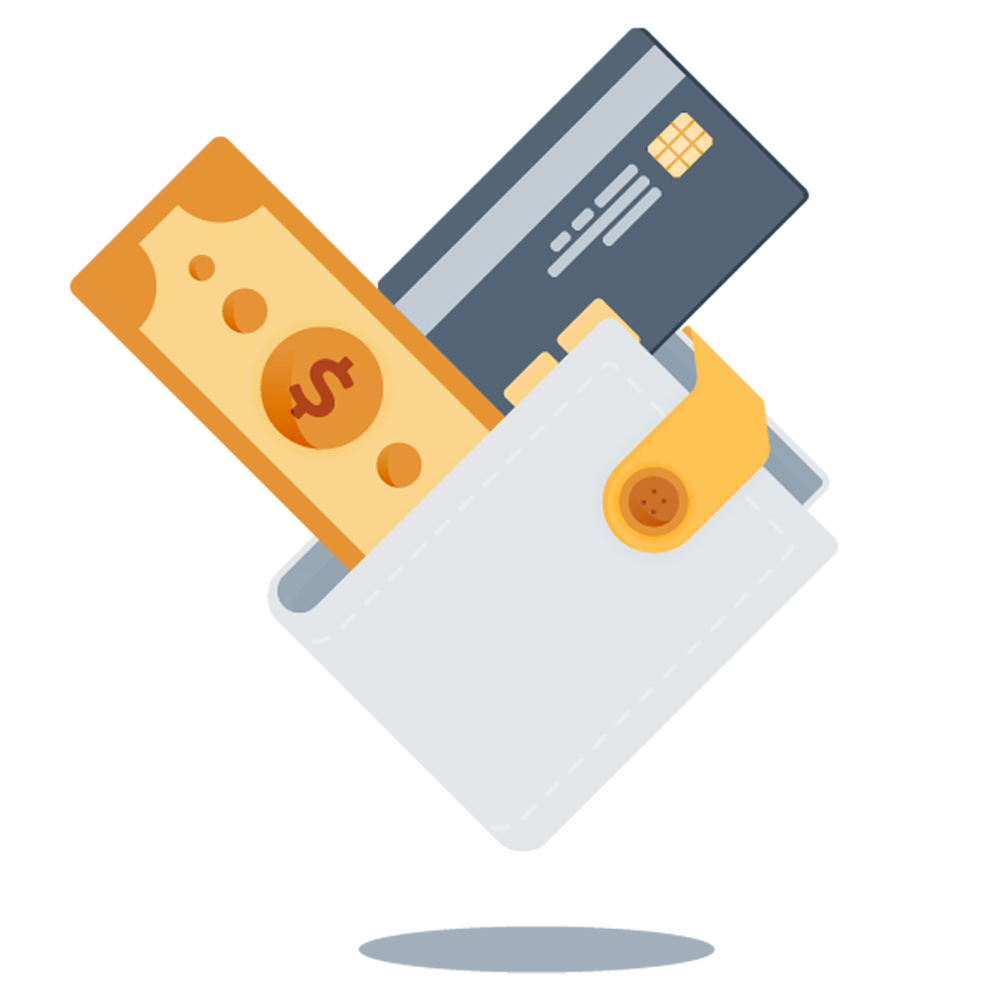 Competitive pricing
Create an account and pay only for what you need or choose plans for discounted pricing. Competitive calling & texting rate.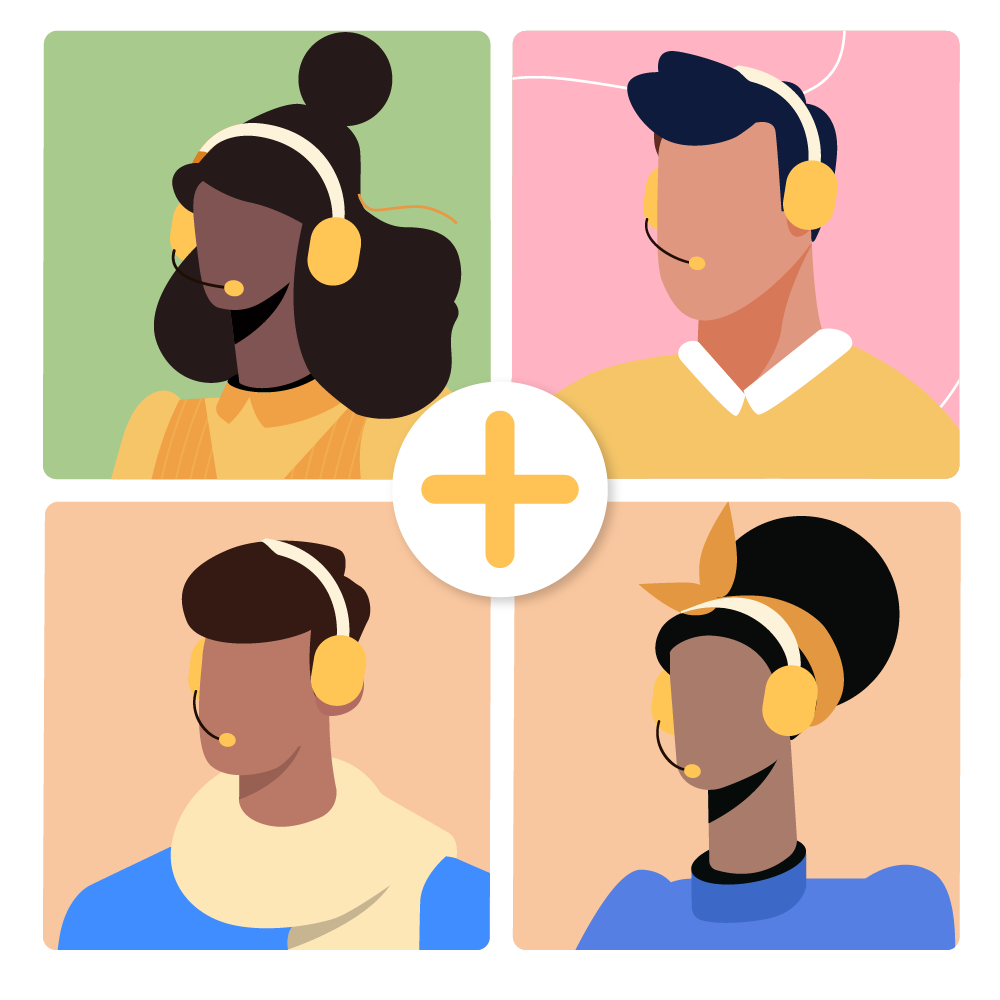 Unlimited agent accounts
Having agents are important for any campaign which is why CallHub does not charge you for adding any number of agents. Add unlimited agents to  campaigns at zero additional cost.
stay compliant in your outreach
The Most Compliant Calling Platform
CallHub always stays on top of the rules laid out by the Federal Communications Commission(FCC) and keeps the product up to date to ensure the highest level of compliance.
We are leading on the security front with a SOC2 certification. Learn more about our SOC2, GDPR, and ISO 12007 compliance here.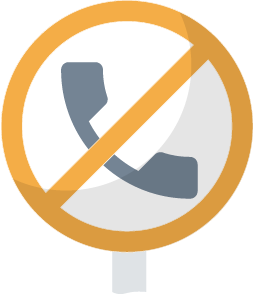 Maintain a DNC list
CallHub maintains an account level DNC list so contacts who request to be on it are never contacted again from any campaign.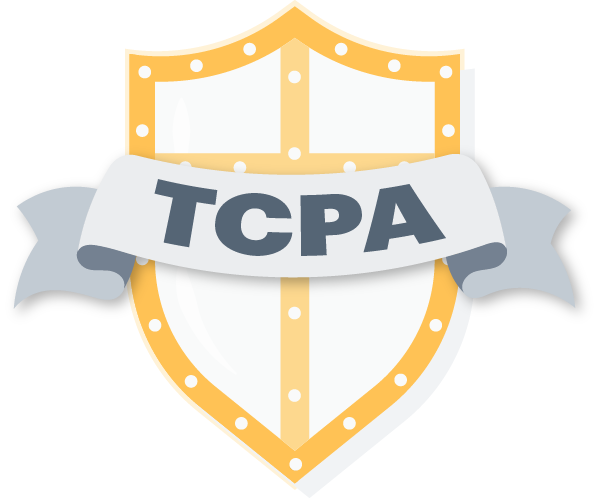 TCPA compliant dialers
None of our auto dialers use a random or sequential number generator making them perfectly TCPA compliant.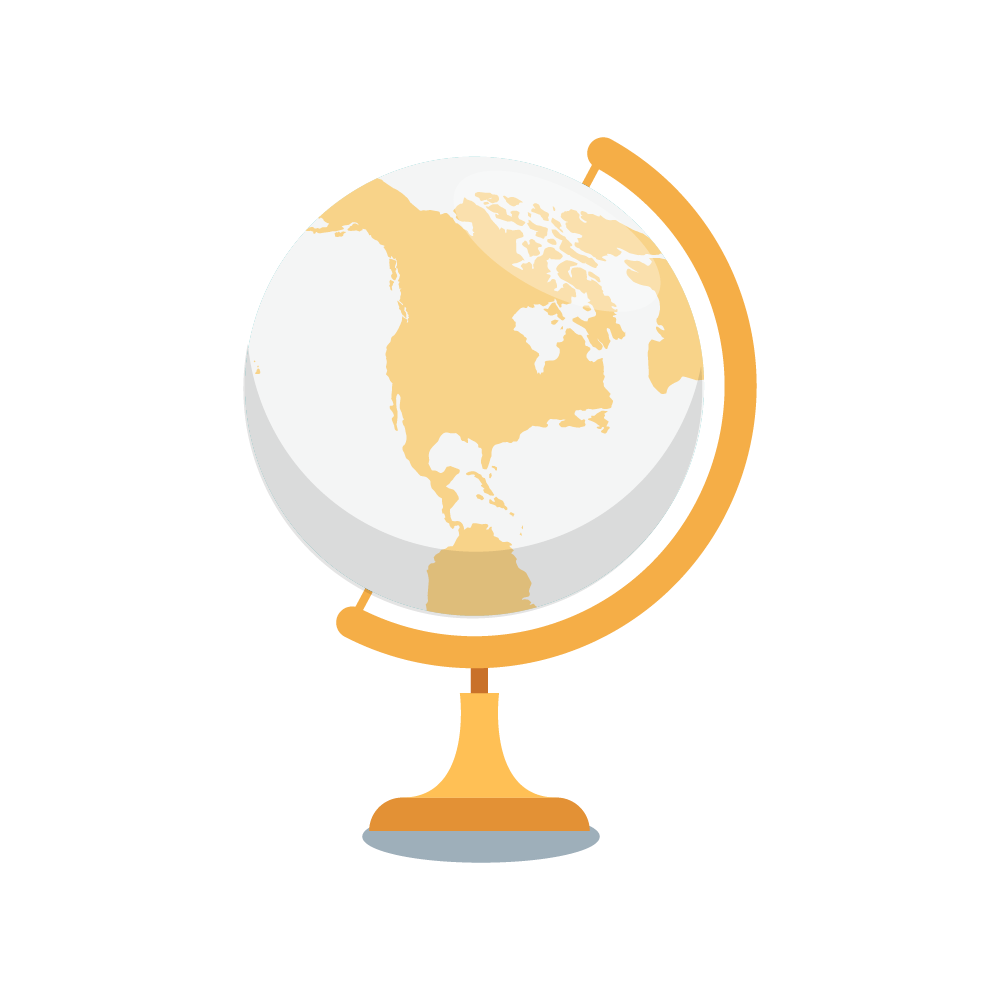 Timezone calling
Schedule your campaigns in advance and as per different time zones so no calls are made outside of the defined hours.
Now run your auto dialer campaigns on your smartphone
Cut down the cost of running campaigns, expand your volunteer base, and increase the convenience of making calls with CallHub's mobile app supporting calling and P2P texting campaigns (for agents).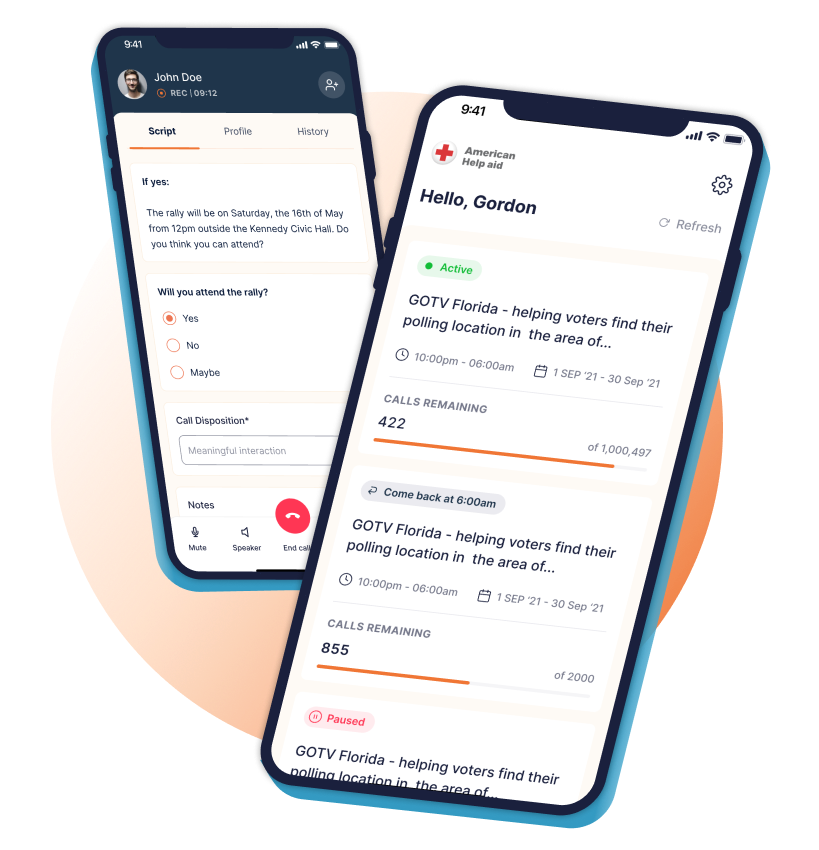 Keep your data in sync with a seamless CRM Integration
Connect CallHub with your CRM software or Zapier to sync tags and contact details based on your conversations automatically and in real time.
See how organizations are using CallHub's phone banking tool to win
How Democrats Abroad helped drive 300% increase in overseas voter turnout with phone calls
Democrats Abroad created a distributed campaigning model for volunteers around the world to call more than 150,000 members spread across 190 countries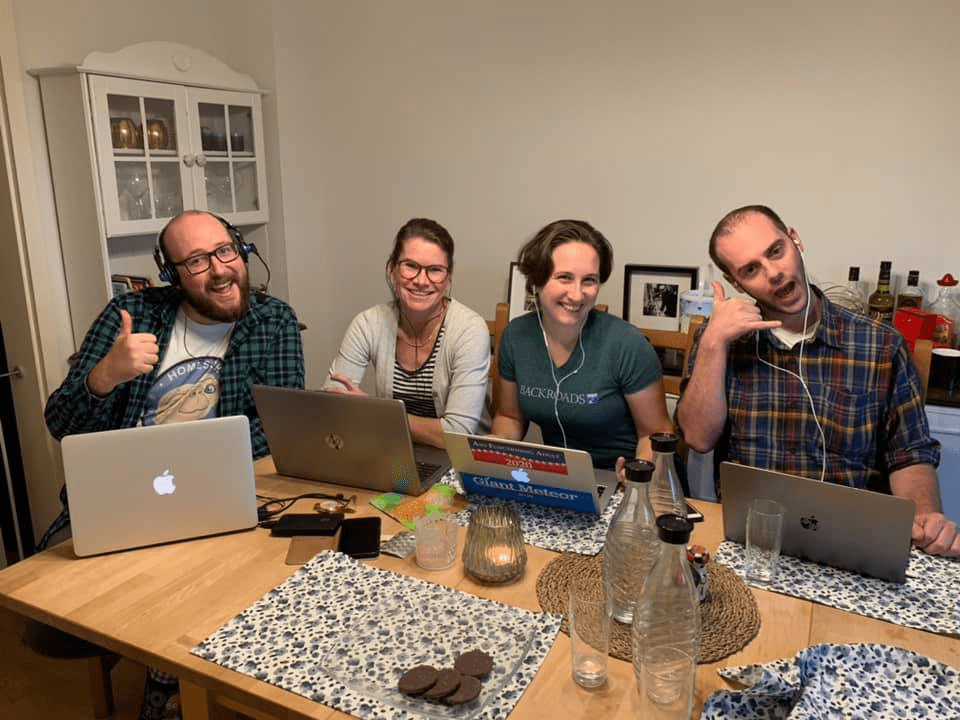 OFC personalized the calling experience and improved turnout by 70% using CallHub
Get started with CallHub today
Try it free. No credit card required. Instant setup.
Frequently asked questions
What is an auto dialer system?
An auto dialer system automatically dials numbers and eliminates manual dialing to help you make outbound calls more efficiently. You can choose from multiple dialing modes based on your needs and improve your calling efforts.
Are auto dialers illegal?
No. Using an auto-dialer is not illegal as long as you comply with the federal and state regulations. These laws change often. But CallHub ensures to stay up-to-date with them so you can rest assured that you're making calls legally. This is one of the many reasons why our software is one of the best auto dialer software.
How do I set up an auto dialer?
When setting up a call center in CallHub, you are given the option for different auto dialers as part of the campaign creation. Simply choose the dialer you want and you're good to go.
How much does an auto dialer cost?
You will get auto-dialers for free when you sign up with CallHub. If you need advanced auto-dialing, you can add them as an add-on within CallHub.