NGP VAN is the leading technology provider to Democratic and progressive campaigns and organizations, as well as nonprofits, municipalities, and other groups. It offers an integrated platform for fundraising, compliance, field, organizing, digital, and social networking products.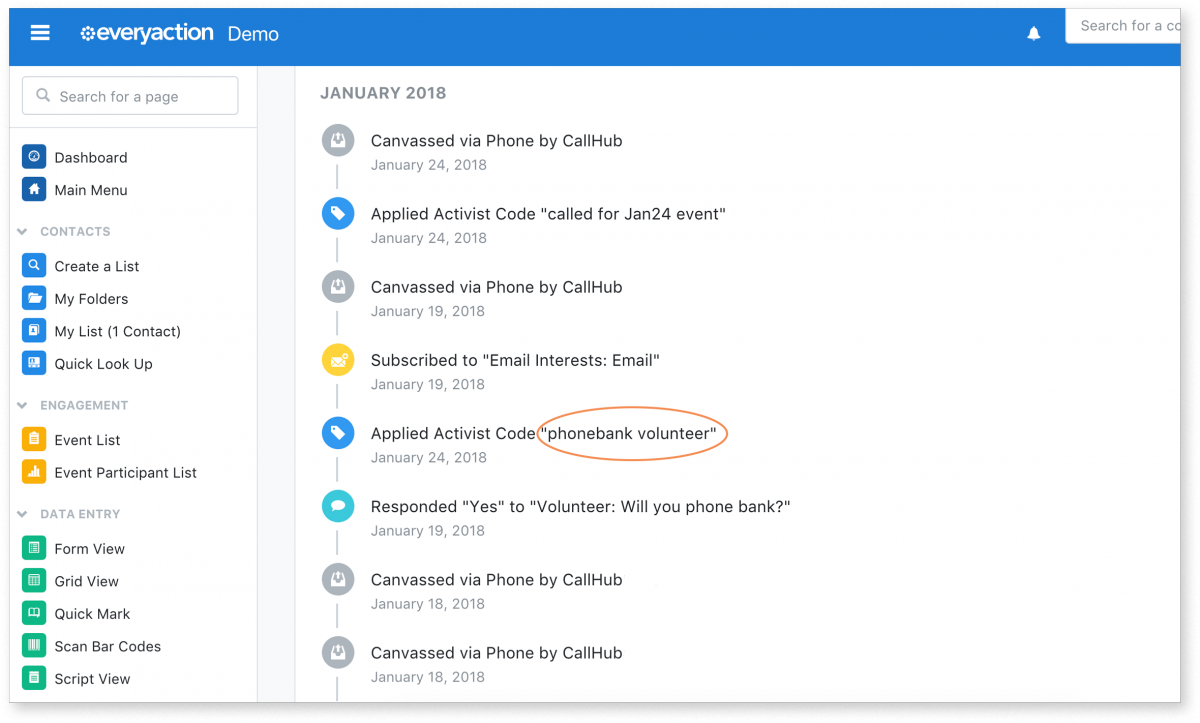 Call Center
Make calls to your supporter list with the call center feature. Choose from multiple dialers. Sync with your contact management platform and use data to have personalized conversations.
Peer to Peer texting
Manage personalized conversations over text with texting agents. Use templated replies to send quick responses and survey questions to collect data.
Mass Texting
Mass texting lets you reach everyone in your contact list at once. Personalize messages with custom fields. Send automated replies based on keywords.
Voice Broadcast
Broadcast a pre-recorded message to your contact list simultaneously. Let contacts leave a voicemail and get the recording sent to your email inbox.
With CallHub and NGP VAN you can:
2 Way Sync – Automated imports of saved lists from VAN once you opt-in.
People profiles in VAN are updated from your Call Center and P2P campaigns.
Export cell phone numbers to CallHub for texting campaigns.
Import your surveys from NGP VAN to be used within phone banking and texting campaigns.
Set an Activist Code for a voter based on their answer to a survey.
Assign Activist Codes to voters contacted through CallHub.
Sync events, survey questions, and activist codes so that you can use them for collecting event RSVPs, canvass responses, and tagging people matching certain criteria.
Export/import cell phone numbers
Download the NGP VAN contact lists into CallHub. Upon completion of the import, you can use the contact list for your campaigns.
Import Survey Questions and Activist Codes
Import your VAN Survey Questions and Activist Codes into CallHub. Imported Survey Questions can be added to phone banking and peer to peer texting campaigns. Add Activist Codes to VAN Contacts when contacted through a Call Center or Collective Texting Campaign.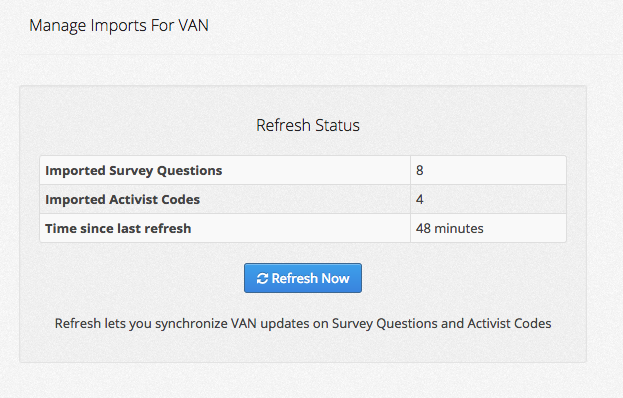 Add surveys to Phone Banking and Peer to Peer texting campaigns
When you create a Phone Banking or Text Banking Campaign, you can add one or more Survey Questions from VAN and ask volunteers to collect Canvass Responses during call or texting campaigns with voters (VAN Contacts).
Activist codes for survey responses
Choose an activist code to be synced to a voter profile in VAN, based on their response to a survey question. VAN surveys can be included in virtual phone banking and peer to peer texting campaigns.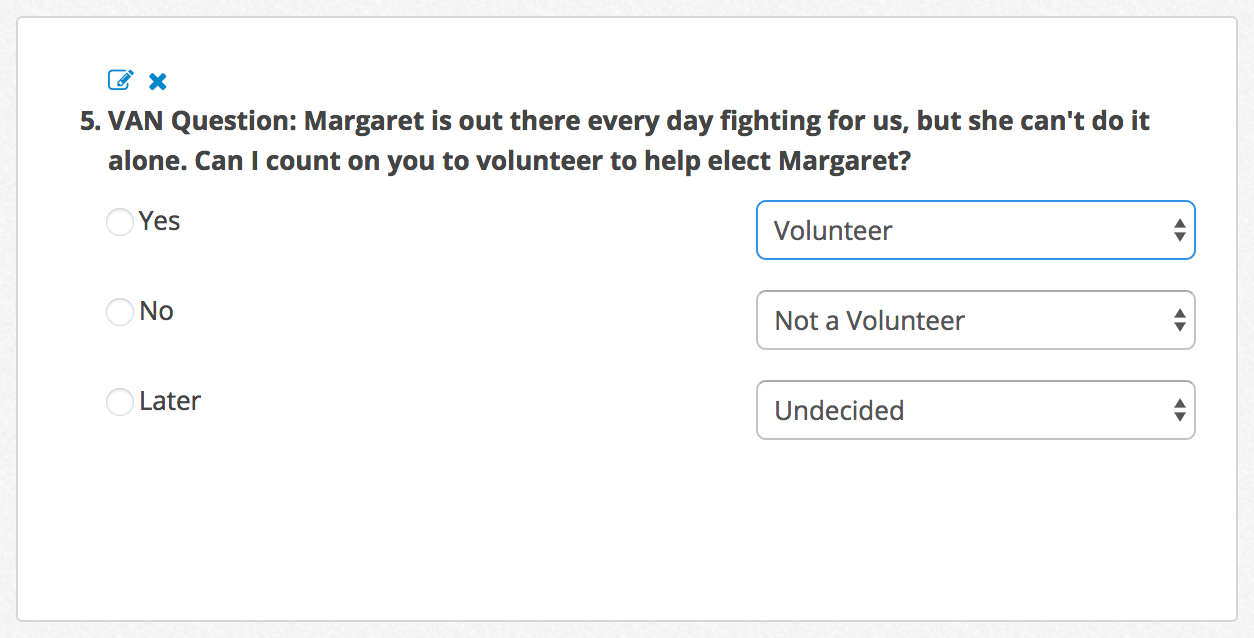 Activist Codes for Texting and Calling campaigns
When creating your campaign, an Activist Code can be set for VAN Contacts that were contacted via SMS or call and for VAN Contacts that responded to your messages.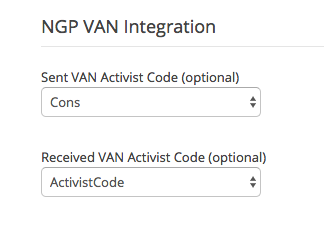 3000+ of the world's biggest organizations trust CallHub for engagement