Action Network Integration
Action Network is an online organizing platform built for progressive campaigns. Action Network lets you create petitions, set up fundraisers to collect one-time and recurring donations, create events, and manage and categorize supporters (Activists) through tags.
Call Center
Call your supporter list with the call center feature. Choose from multiple dialers. Sync with your contact management platform and use data to have personalized conversations.
Peer to Peer texting
Have personalized conversations over text with texting agents. Templated replies help you send quick responses and survey questions to collect data.
Mass Texting
Mass texting lets you reach everyone in your contact list at once. Personalize messages with custom fields. Send automated replies based on keywords.
Voice Broadcast
Broadcast a pre-recorded message to your contact list simultaneously. Let contacts leave a voicemail and get the recording sent to your email inbox.
With CallHub and Action Network you can:
Automatically import Action Network lists to CallHub.
Import Action Network events to CallHub.
Send tags from SMS and voice campaigns back to Action Network for future targeting.
Sync agents/activists between the two platforms.
Sync Surveys with Action Network
Don't struggle with Action Network surveys. Instead, create one in CallHub and assign an Action Network tag for every possible response. This makes it so much easier to filter activists inside Action Network, based on their survey responses.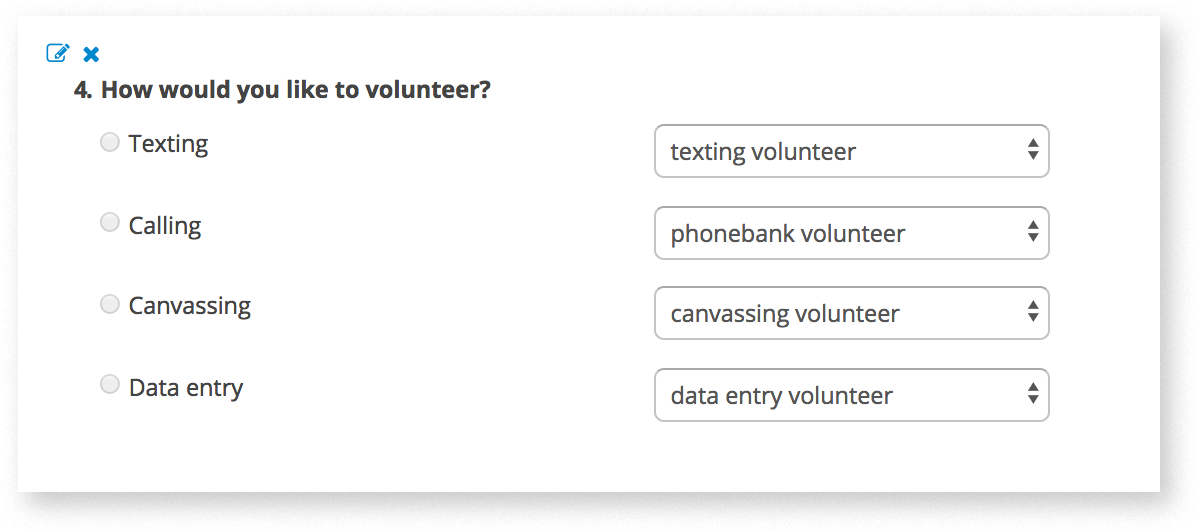 Sync Agents with Action Network
CallHub integrates with Action Network bidirectionally where all new agents created in CallHub are created as Activists in Action Network. You can choose an Action Network tag for each new agent so that you can segment your volunteer Activists in Action Network.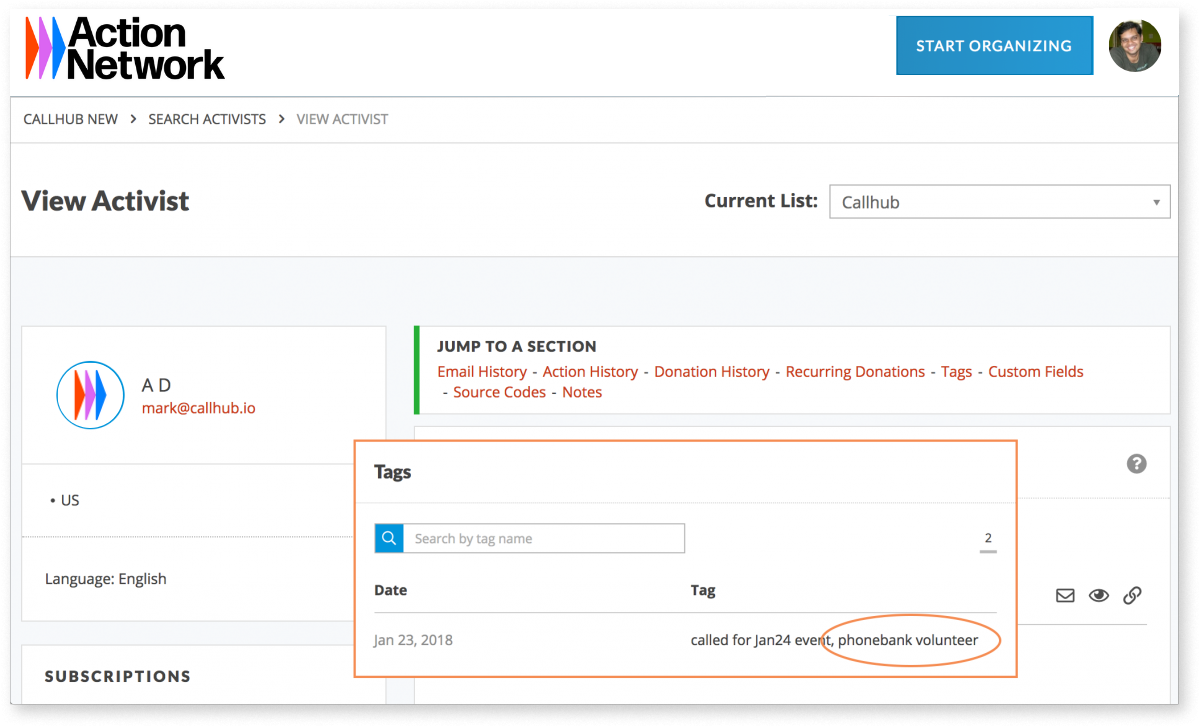 3000+ of the world's biggest organizations trust CallHub for engagement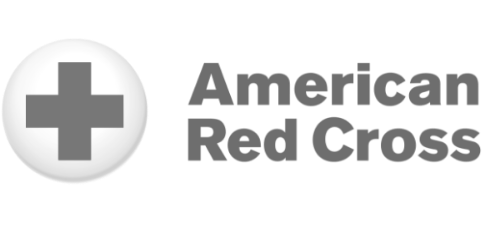 Try out the Action Network integration
Try it free. No credit card required. Instant setup.