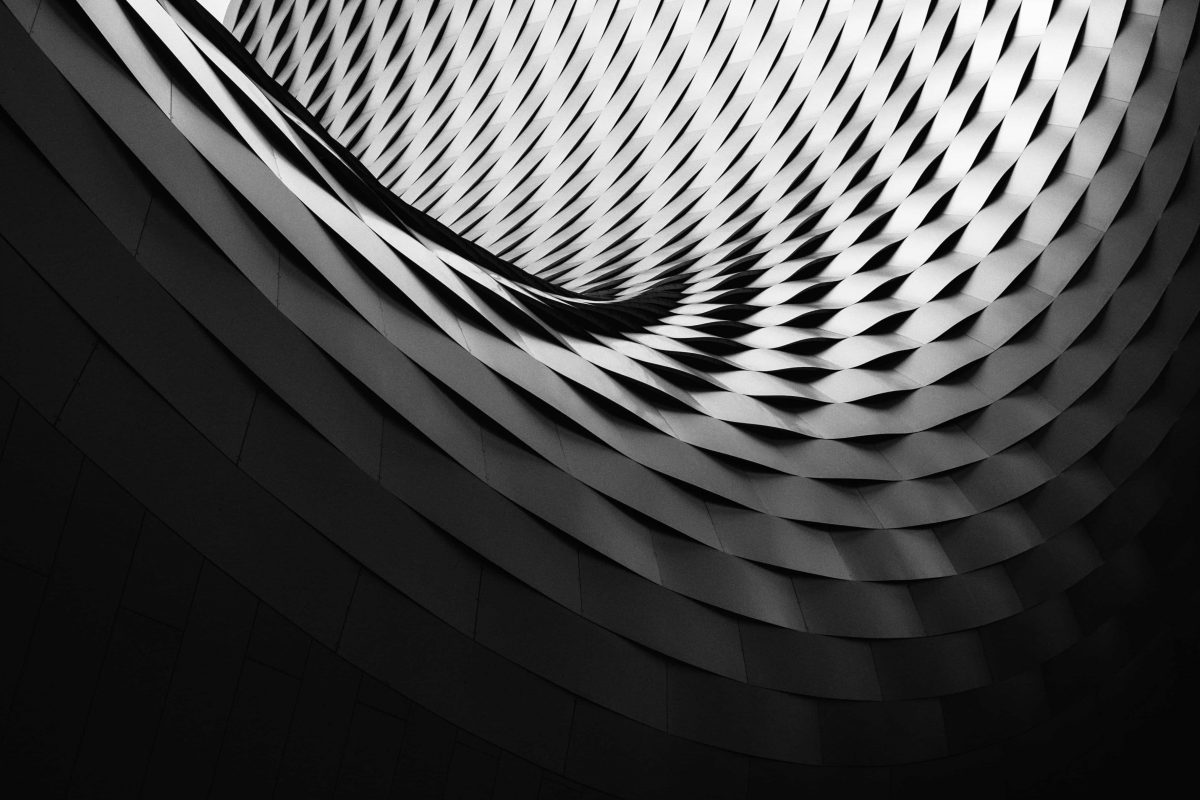 Opt in subscribers with shared SMS shortcodes
With Shared Shortcodes(5-6 digit number), supporters can opt in to your list easier. You can send texts to more people in a shorter time frame. Run more efficient SMS campaigns with Shared Shortcodes & keywords.
Better Branding & Trust
With shorter numbers, your supporters can recall your brand better. Organizations using shortcodes are also perceived as more authentic.
More Opt-ins
With a 5-6 digit number, you will improve your chances to drive more opt-ins with Text to Join campaigns.
Reach larger audiences
Unlike longcodes(10 digit number), with shortcodes you can send up to 100 texts/second. Reach large audiences quickly.
Improved SMS Opt In(Text to Join) Campaigns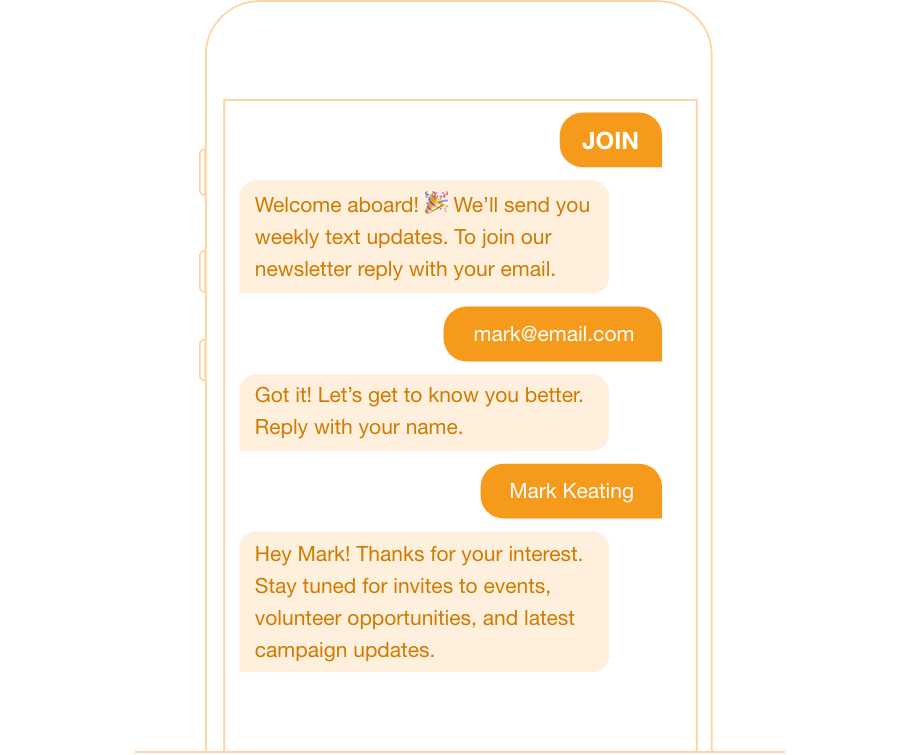 What is a SMS Opt-in Campaign?
When people text a keyword (SUBSCRIBE) to a 5-6 digit SMS number i.e short code (Text SUBSCRIBE to 33339), they've "opted-in" to your list allowing you to send regular text updates to their cellphone.
How Short codes make it better?
Short codes are 5-6 digit numbers. This is easier to remember and has better connect to the brand. It is much easier to promote on your events, website, email campaigns and even on your social media updates.
Text

SHORTCODE

to

33339
Reach a large audience, faster
Shortcodes allow you to send up to 100texts/second. That's 360,000 people in an hour. Send out large volumes of texts quickly without getting blocked by carriers.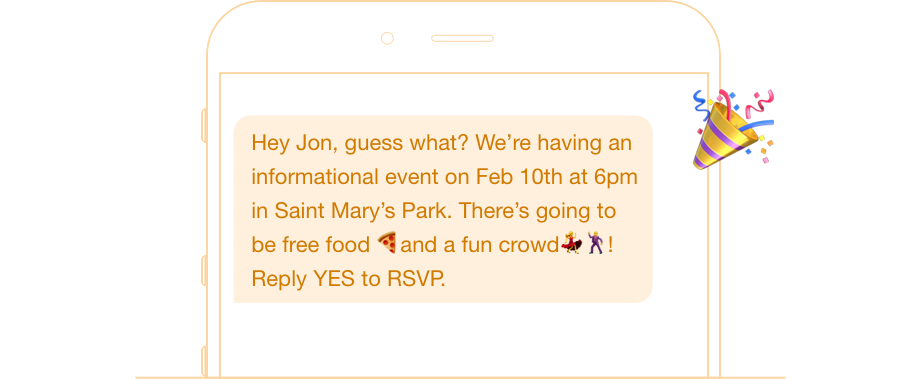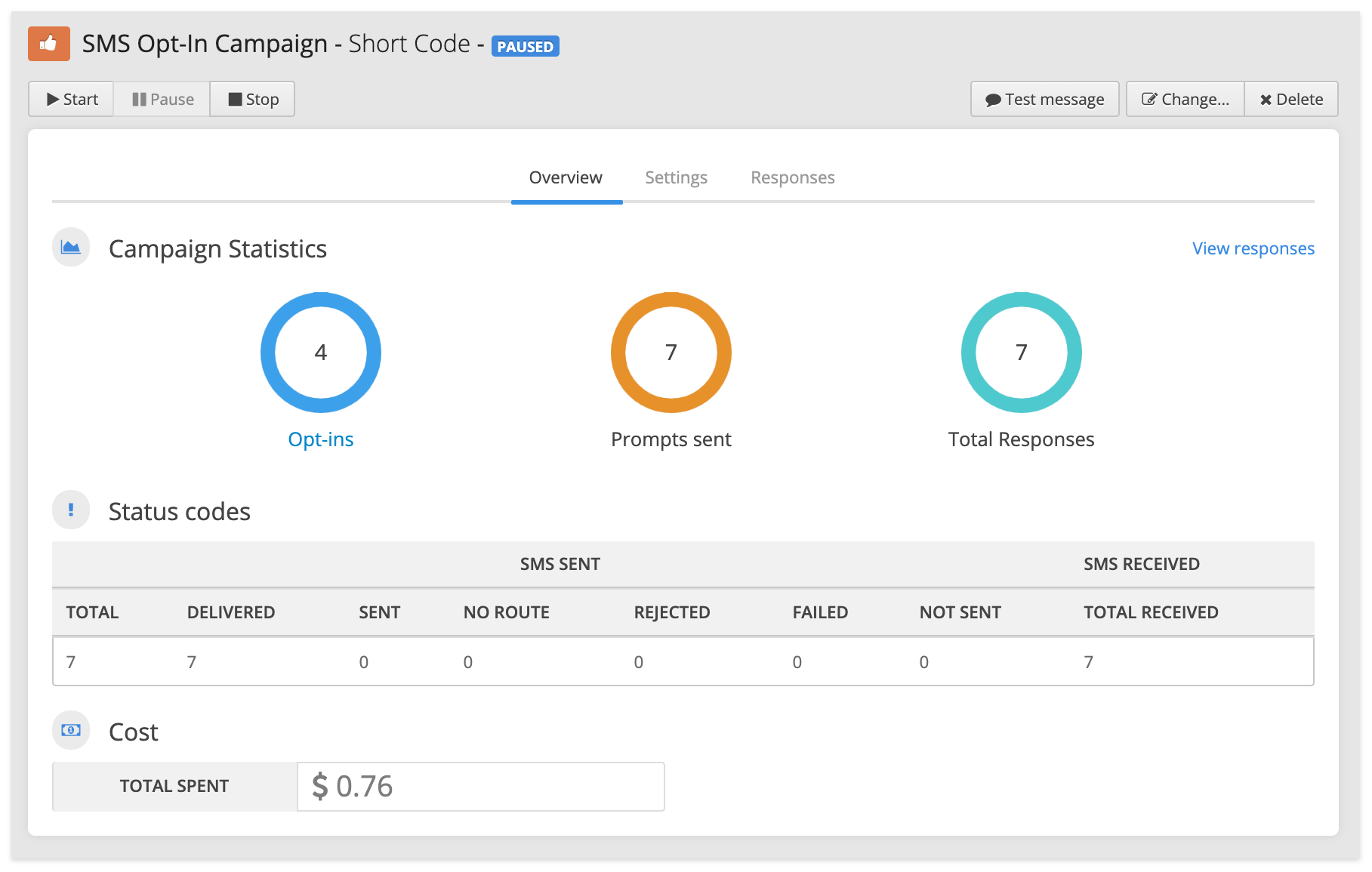 Automatically Gather Data
Publish a phone number and keyword at your event and ask people to opt-in using SMS. CallHub will automatically get their name and email. It will then create their contact profile for you.
People who attend your events are your biggest supporters. Do not miss a single person using CallHub's SMS Opt-in campaigns.
"The ease of setting up campaigns has made getting messages out to interested prospects so much easier! Many systems out there have you spend too much time trying to work prospects vs. using it to connect with people. Callhub is the answer now and always for my marketing purposes!"
Julie Barkley
Small Business Owner
"CallHub has become my go-to platform for affordable phone canvassing campaigns, voice broadcasts and text message blasts. In particular, text message blasts are the single most useful tool for volunteer mobilization that I have used in recent years."
Jordan Bober
Director of Development and Election Readiness
Green Party of Prince Edward Island
Ready to rent a short code? Start here.
TAKES LESS THAN A MINUTE. NO CREDIT CARD REQUIRED.
Should you get a dedicated short code or a
shared short code to collect SMS Opt Ins?



Dedicated Short Code

> You own the number so you can create as many keywords as you like.
> Short code pricing: $500 - $1000 per month.
> Full control over sending rate.
Shared Short Code

> You rent individual keywords (eg. SUBSCRIBE) and not the whole number.
> Shared short code pricing: $25/month per keyword.
> Sending rate is shared between organizations using the same short code.
Features for everything text message marketing
sync your data
Share SMS marketing data with all your tools
Connects with your CRM to sync subscribers and collected data. Profiles are created in your CRM for new subscribers.
try it free. no credit card required.
Ready to see SMS marketing in action?