MAKE OUTBOUND CALLS IN 150+ COUNTRIES
Outbound call center software
The award winning outbound call center solution to boost outreach, build relationships, and crush your goals.
Intelligent outbound dialers to help you make at least 2X more calls per hour.
Branching scripts to guide conversations based on the contact's response.
Mobile app to drive outreach right from your smartphone; anytime, anywhere.
Unlimited agent seats. Add as many agents as you want at zero costs.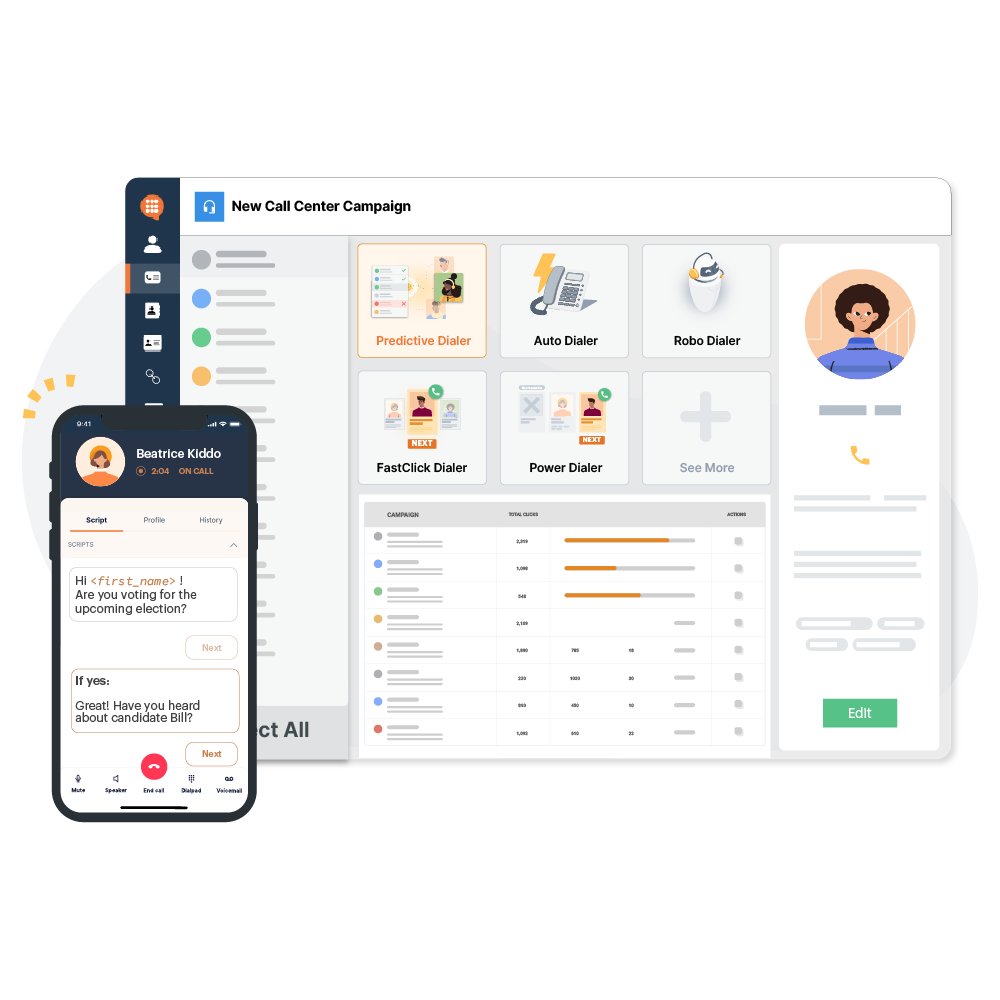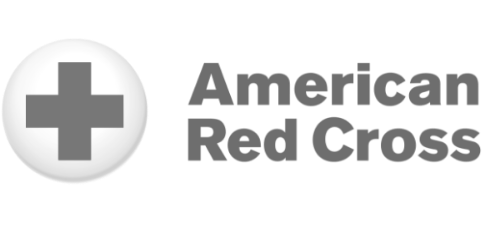 What do organizations use CallHub's outbound call center software for?
Connect with supporters at scale to run winning campaigns. Onboard volunteers with a simple form and have them make outbound calls for GOTV, canvassing, registration, and more. Set up and get started with virtual phone banking in minutes.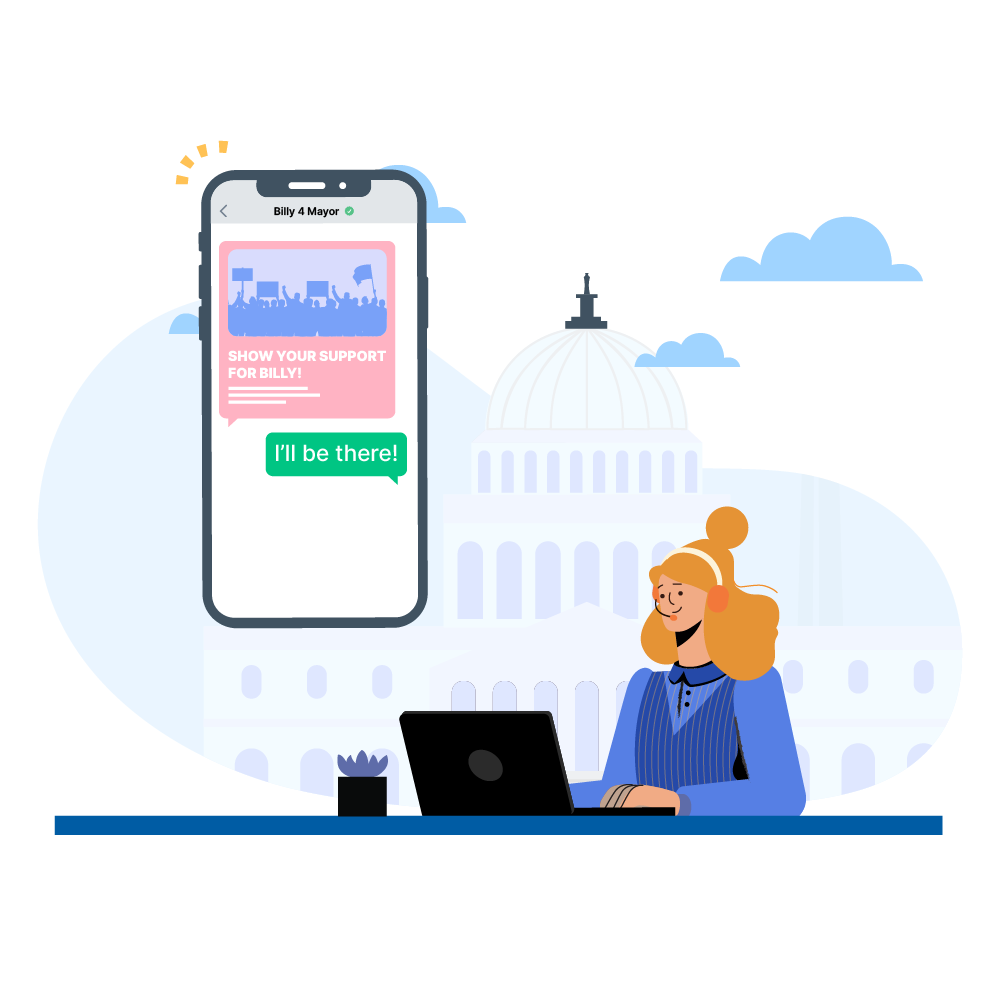 Run high volume campaigns with predictive dialer
Connect with 3X more contacts by connecting only answered calls to free call center agents. Skip bad, busy, and unanswered calls. Perfect for GOTV and polling.
Have more in-depth conversations using a power dialer
With a power dialer, agents initiate the next call. So they have time to have detailed conversations and take notes without compromising agent efficiency. Best suited for canvassing, persuasion and registration.
Run distributed campaigns with a mobile app
The first ever mobile app for campaigning. Now recruit and onboard volunteers from anywhere and let them make outgoing calls right from their smartphone.
Use branching scripts to guide conversations better
Eliminate the hassle of scrolling through long scripts to find what to say next. Agents can directly jump to the right section of the calling script based on the supporter's response.
Manage large volunteer groups with teams
Group volunteers into different teams, assign a campaign manager to manage them, and control the data each volunteer has access to. Create an unlimited number of teams.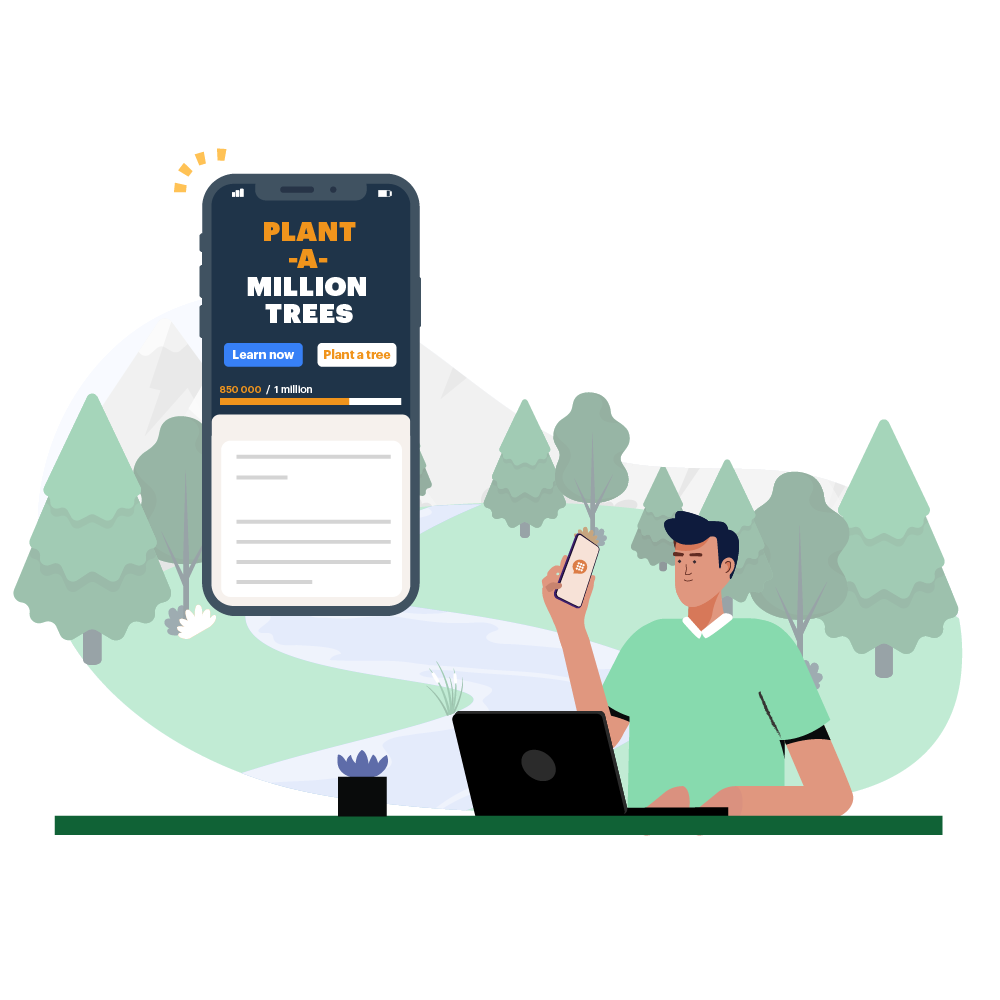 Make fundraising appeals that inspire people to donate more to your campaigns. Call prospective donors with our outbound contact center solution, collect donor details, and follow up to thank them. Do everything and much more than traditional outbound call centers.
Follow up with texts right from the calling dashboard
With our contact center software, you can send donation links or thank you messages over text while you're on call or right after it. No more switching between platforms for follow ups.
Show agents the interaction history with the contact
Agents on a call have access to data collected from previous conversations and synced databases to make each conversation authentic and personal.
Organize your contacts with tags and call dispositions
Add tags to the contacts during calls to organize your contact list. Add tags like interested donor, not interested, monthly donor, and more to inform future follow ups.
Make cold calls and connect with leads at scale. Empower your sales team with an outbound calling software that's efficient, easy to use, and packed with powerful features to enhance both agent and customer experience.
Monitor live calls and record calls for training
Join live calls and monitor them for quality assurance and training. All calls can also be recorded so you can access any call recording later to provide a live example for training.
Improve answer rates with a dynamic caller id
People are more likely to pick up calls from local numbers. CallHub automatically rents local numbers based on the contact's location to improve answer rates.
Stay compliant with timezone calling
Schedule campaigns in advance based on the timezone you're making calls to. Stay compliant with the telephone consumer protection act by ensuring no sales calls are made outside of the mandated hours.
Ready to try our outbound call center services?
Get started for free. No credit card required.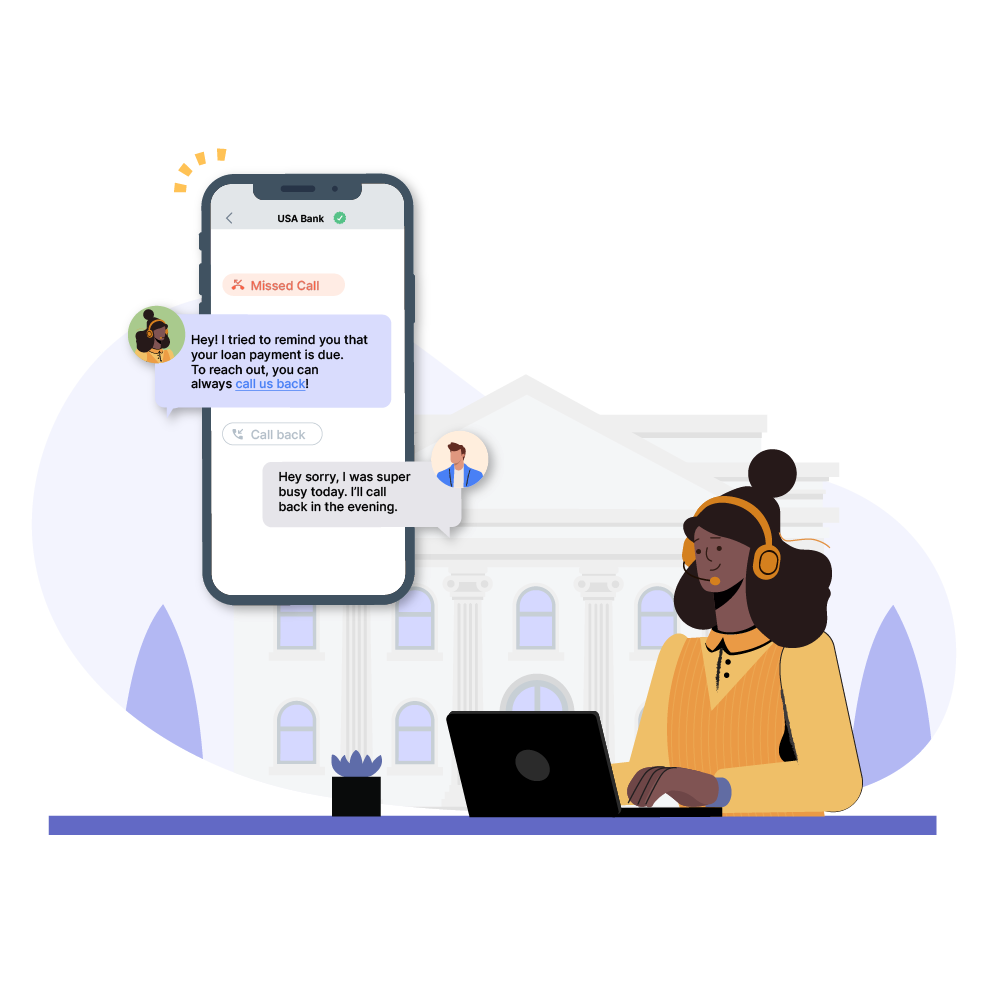 Increase debt recovery and debtor contact rate with a powerful outbound call center solution. Follow up on debt payments, convey reminders, and negotiate payments over calls.
Automatically schedule callbacks
Made an outbound call to a busy contact? Schedule a different time to get back to them and the software automatically dials their number at the given time.
Manage DNC lists better
Contacting a debtor who requests to be on the DNC list can lead to legal troubles. Add a DNC tag to contacts who request it and they're added to an account level list and never contacted from any campaign.
Drop a voicemail with a single click
Reached an answering machine? Drop a voicemail with a single click and move to the next call. Upload a pre-recorded message to be dropped and add a callback tag to follow up with the contact later.
Enhance your research and gather insights in record time. Connect with large sample groups in a short time to survey them, collect feedback, measure customer engagement, and more.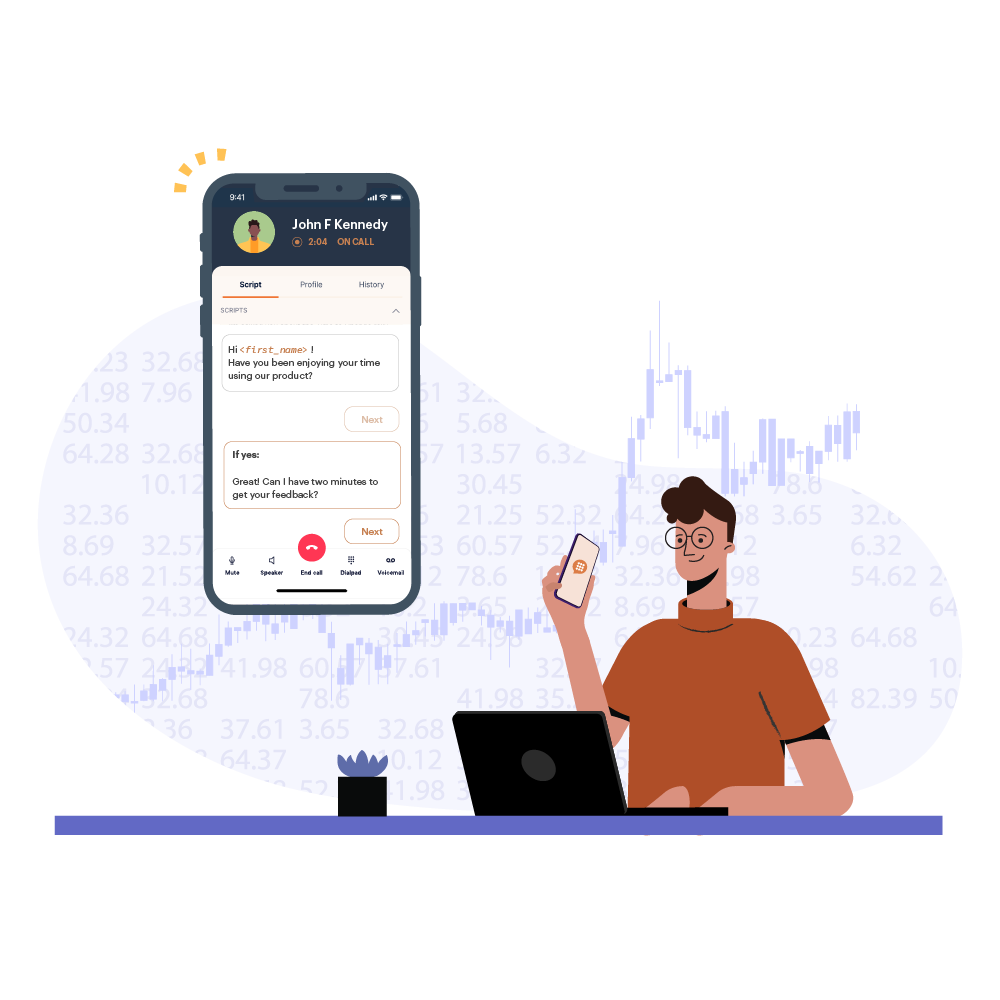 Collect customer data while on call
With CallHub's outbound call center software, you have the provision to take notes on the calling dashboard, collect answers to survey questions, and more.
Share instant notifications with agents
Share time-sensitive updates with your agents through instant notifications. These are displayed on the calling dashboard so agents can see it immediately.
Inspire callers with gamification
Compare agent performance and display it on the dashboard for some healthy competition. Inspire agents to be more proactive, make more calls and top the leaderboard for incentives.
Why choose CallHub's outbound call center software?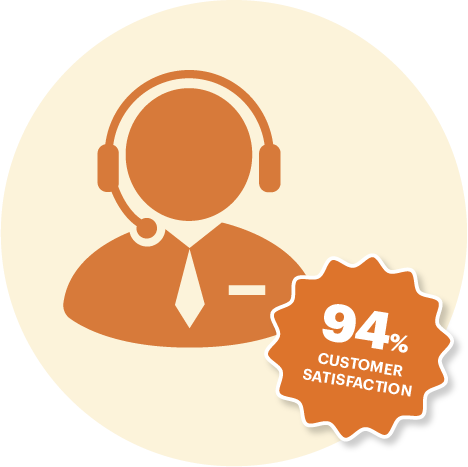 Unparalleled support
Our support team works round the clock to help you. We have a 94% customer satisfaction rate and respond to queries in less than 3 hours on average.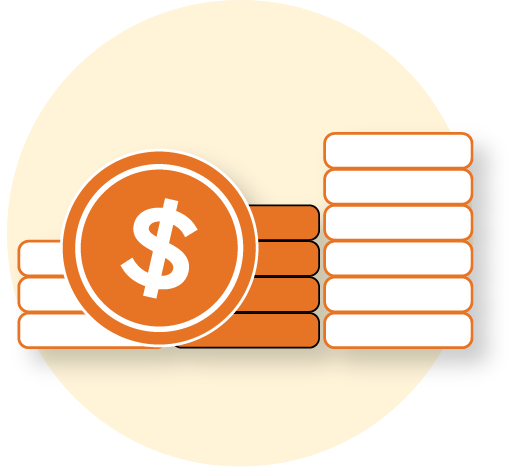 Competitive pricing
Pay only for the texts you send or choose a plan to get bulk discounts. Send texts at unbeatable rates.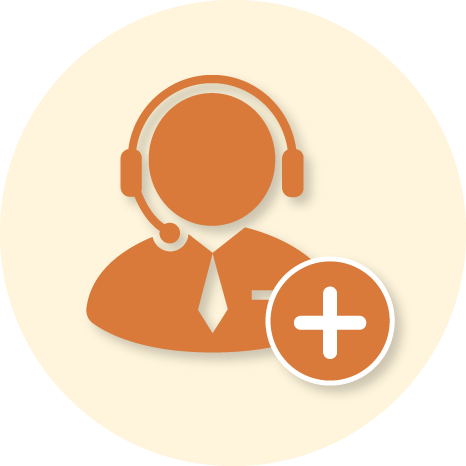 Unlimited agent accounts
Agents are important for any campaign which is why CallHub does not charge you for adding any number of agents. Add unlimited agents to campaigns at zero costs.
Automate cross-channel communication across email, text, outbound, and inbound call centers. Take people through your customer journey automatically. Workflows takes care of repetitive tasks and maximizes customer interactions by leveraging multiple channels.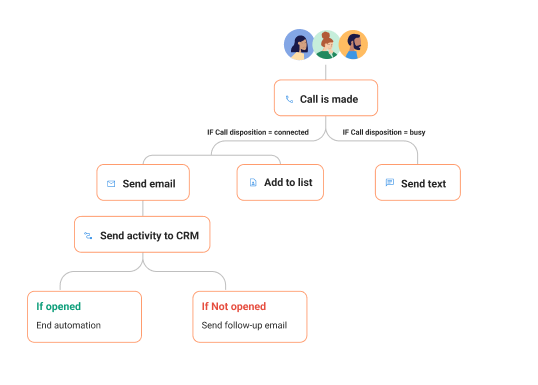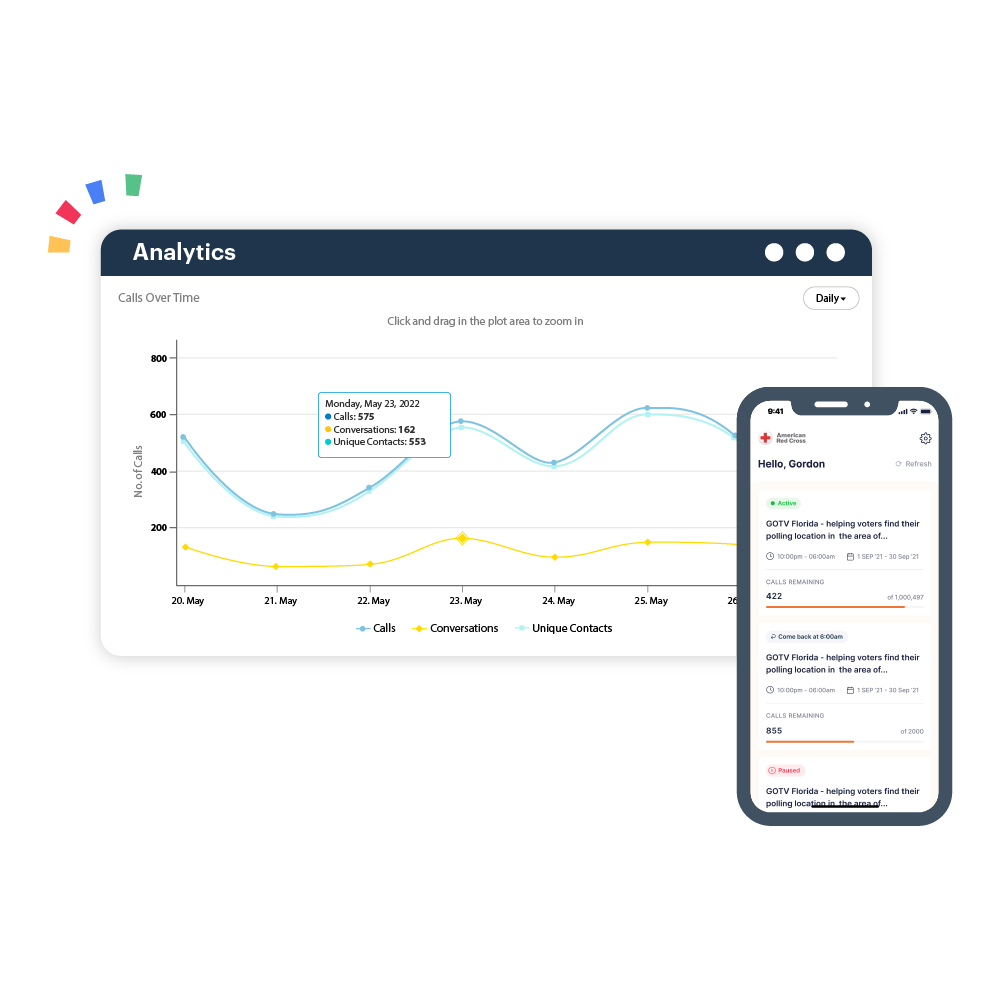 Track and measure the performance of your call center campaigns using CallHub's analytics dashboard. Track key metrics like calls made, successful conversation, numbers, agent productivity, unanswered calls, and more; all in real time.
Keep your data in sync with a seamless CRM Integration
Connect CallHub with your CRM software or Zapier to sync tags and contact details based on your conversations, automatically and in real-time.
Ready to make impactful outbound calling campaigns?
Get started for free. No credit card required
What is an outbound call center software?
An outbound call center solution helps you reach out to contacts over a call and automate customer communications. This could be for any reason like sales, fundraising asks, collecting feedback, canvassing, and more.
How do you set up an outbound call center?
CallHub's outbound calling software needs absolutely no additional setup. Just sign up and start making calls. Your agents can join campaigns via a browser, they can dial in, or you can have them join by calling them. With CallHub's mobile app, agents can also join campaigns from their smartphones now.
How much does an outbound call center cost?
CallHub has no set up or registration costs. Just sign up, set up your campaign and start making calls. You are only charged for the calls you make and no other additional costs are involved. For more details on our pricing, check out our pricing plans here.
How does an outbound call center software work?
Outbound call centers are equipped with features that automate repetitive tasks to maximize contact rates. The process of how they work is pretty simple.
You start by uploading a contact list with the numbers of the people you wish to call. Next you select the kind of automated dialer you wish to use to make these calls. Each dialer has its advantages that makes them suitable for specific campaigns. Next, you add your calling script to guide your conversations. CallHub supports branching scripts so you can create a script with multiple branches based on the expected response of the contact. Finally, add the agents you want handling calls in the campaign and schedule it for an appropriate time. No calls will be made outside of this schedule to maintain TCPA compliance.
Select finish and your campaign goes live. Now, you can head on to the analytics dashboard to see how your campaigns are performing and make changes if needed to stay on track.
Other Call Center Tools from CallHub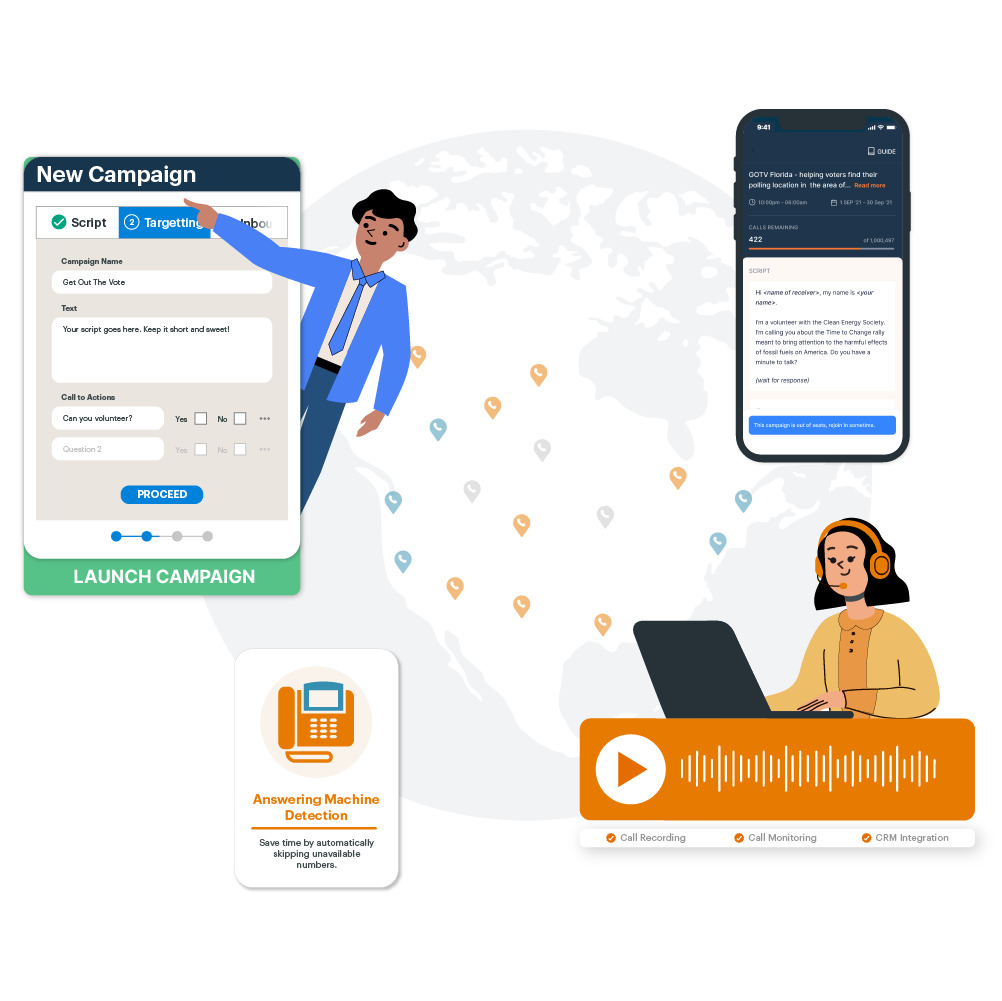 Call Center Software
Make inbound and outbound calls from the same platform with CallHub's cloud call center software. Add an unlimited number of agents at no extra cost. Integrate it with your CRM either directly or via zapier to sync data in real time. Powerful features to maximize productivity and have data enriched conversations.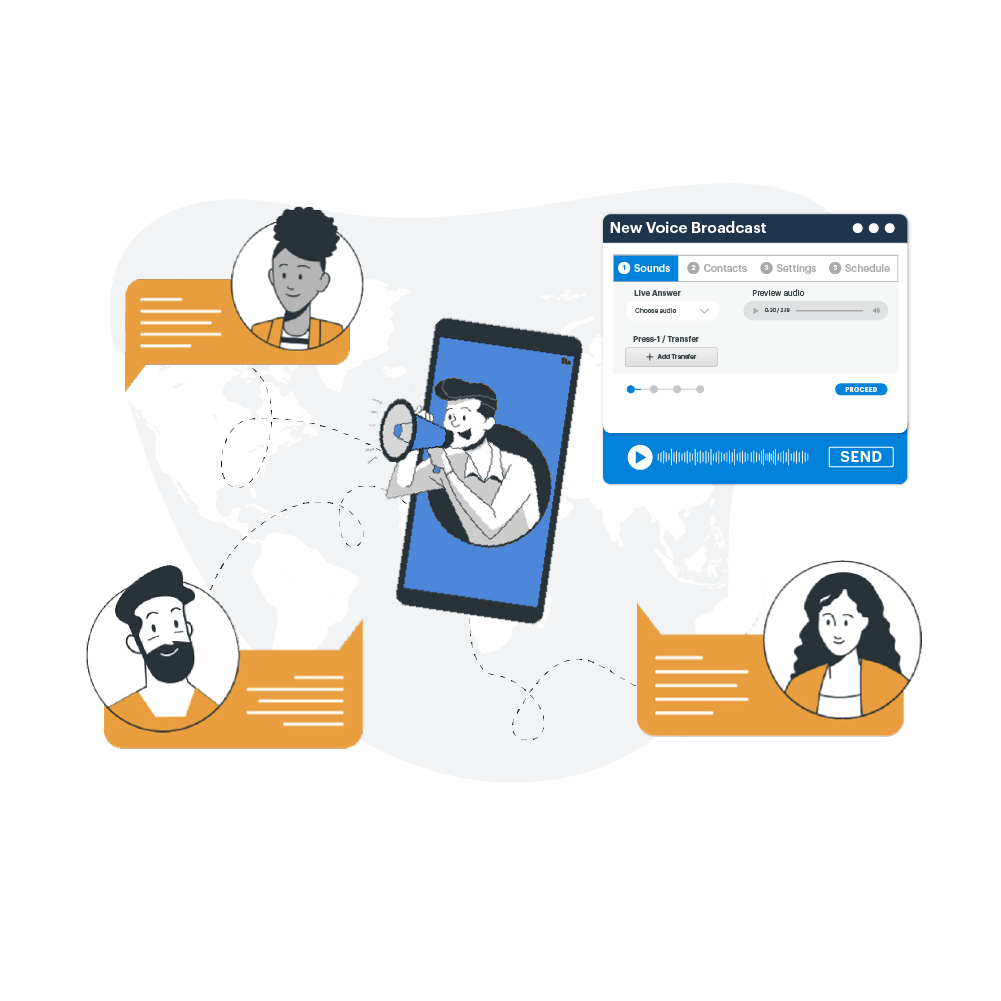 Inbound Call Center
Receive incoming calls on the same platform and within the same campaign. No need for separate agents to handle inbound calls. Mobile app for both iOS and Android to receive calls right on your smartphone. Unlimited agent seats; add any number of agents to handle calls at no extra cost.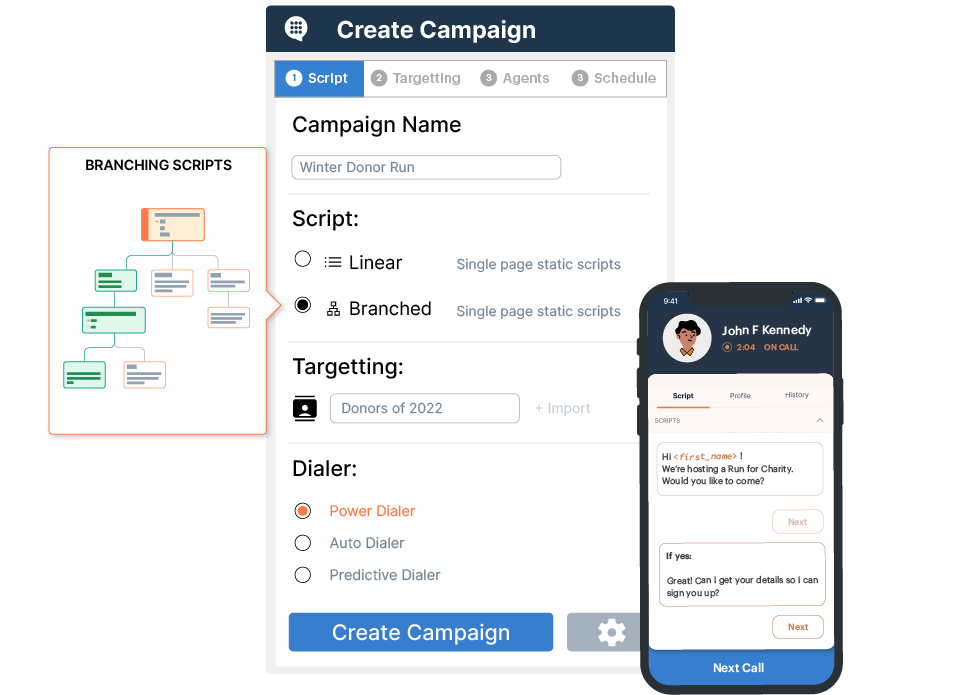 Auto Dialers
Automated dialers to maximize agent productivity and contact rates. Multiple automated dialer options to choose from, based on your campaign's needs. Up to date auto dialers based on the latest TCPA requirements to make calls while staying compliant.