Preview the contact before auto dialing them.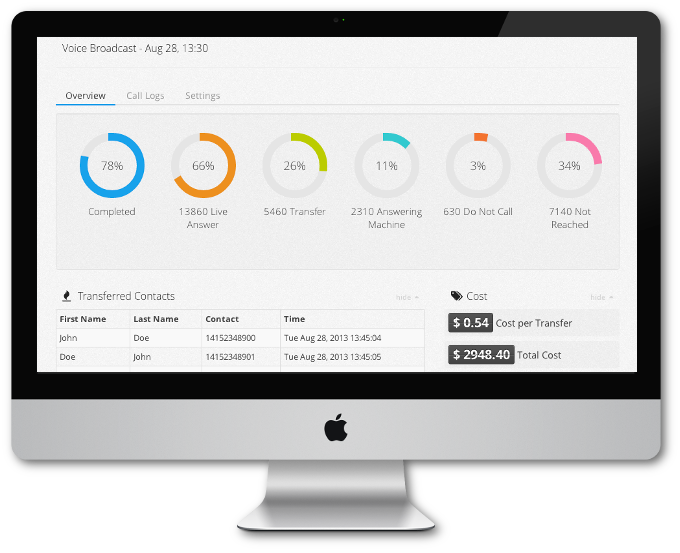 Flexible automated outbound dialer
Calling leads, donors or community members can sometimes be more organic. An agent needs time to research the contact, understand the calling history and then call the contact. This preview dialer lets agents do just that. The dialer gives the agent flexibility while still giving the manager control over the people being called. The manager gets a recording of every call made as well as detailed reports on the call.
Stay on the call while the voter talks to the decision maker. Your call is on mute.
Volunteers are crucial to your campaign. Recruit as many as you need, for free! We do not charge per seat in a campaign.
View complete log of calls for a contact before calling them. Every note saved by an agent is stored and shown as history.
Recruit volunteers from around the city or even world and put them to work. Volunteers can make calls for a campaign from anywhere in the world, right from their browser. Browser calls cost the least. They can even make calls from their phone or soft phone.
Add a calling script and survey for every campaign. Train your agent on the script and collect information on the call and the progress. The results are synced directly into your CRM.
Surveys responses and Analytics
Forget pen and paper. Use CallHub's advanced survey tool and get digital responses instantly. Use advanced analytics platform to evaluate your calling campaign.
ACTIVELY CONNECT SUPPORTERS TO DECISION MAKERS
Agents join the campaign and chooses a specific contact from the list to call
Review notes and calling history
Review relevant information about the contact like interaction history, survey data and data imported from CRM.
Hit dial when ready to talk
Make the call when you are ready to talk and collect additional information on survey forms.
CHOOSE THE PERFECT DIALER FOR YOUR CAMPAIGN
Other Outbound Automated Dialers
200% INCREASE IN AGENT OCCUPANCY
Anticipating the number of free agents and the drop rate, the average ring and talk time, the predictive dialer speeds up and slows down the dialing rate to maximise the agent talk time and minimises drop rate. Works best for large campaigns.
CONTROL THE RATE OF DIALING
An automated dialer for teams that don't need to be rushed. Contacts are dialed only when agents are free while skipping bad numbers, busy numbers and answering machines. You can also set the dialing rate for a faster dialing speed, at X:1.
Integrations tie it all together
Learn how organizations are using CallHub today
How Democrats Abroad helped drive 300% increase in overseas voter turnout with phone calls
Democrats Abroad created a distributed campaigning model for volunteers around the world to call more than 150,000 members spread across 190 countries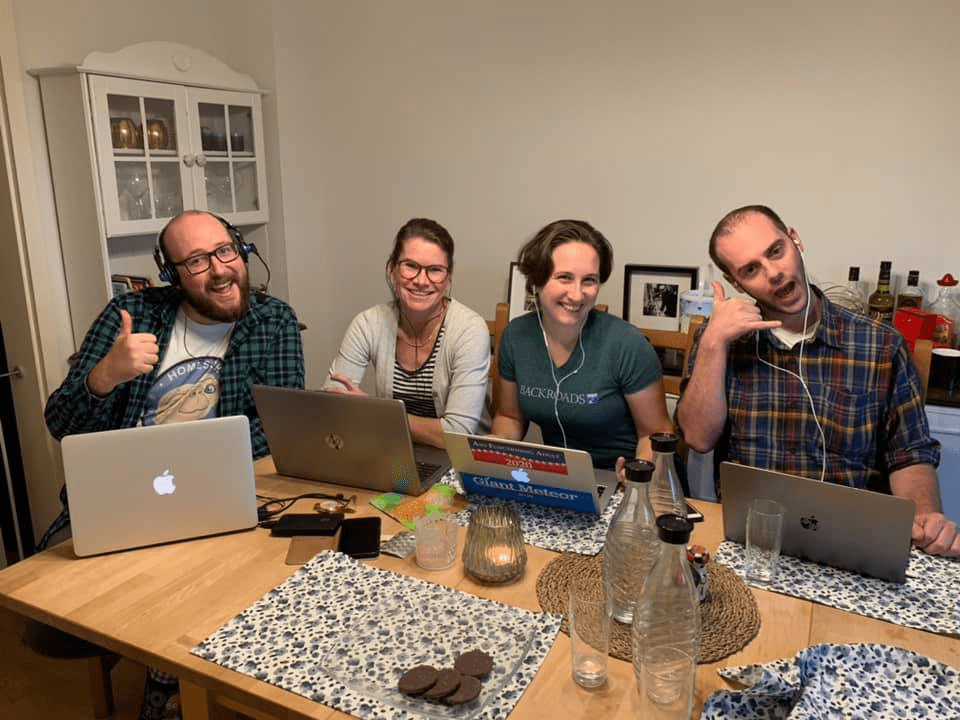 OFC personalized the calling experience and improved turnout by 70% using CallHub
3000+ of the world's biggest organizations trust CallHub for engagement




Try CallHub Preview Dialer
Try it free. No credit card required. Instant setup.