As a nonprofit fundraising professional, you're well aware of the power of building relationships with your supporters. You likely have many meetings with major donors, send regular email newsletters to update your email audience, and even use texting to further virtual fundraising efforts.
For this same reason, you may have avoided social fundraising in the past. Social media-based fundraising— specifically when it comes to built-in fundraising tools on social networks— has been somewhat polarizing because some nonprofits have struggled to build strong relationships with supporters through the networks. However, not only are these tools here to stay, but the conversational messaging that's possible through these social networks has elevated social fundraising to a new level.
For the purposes of this guide, we're going to focus on one social fundraising platform— Facebook. This is because Facebook fundraising is the blueprint for social fundraising and has the most established processes when it comes to conversational messaging. With that in mind, we're going to explore the impact of conversational messaging on social fundraising via Facebook through the following points:
Examining Social Fundraising Before Conversational Messaging
The Future of Social Media Fundraising & Messaging
How To Use Conversational Messaging in Your Strategy
Before we dive into how conversational messaging has impacted social fundraising, let's explore what this type of fundraising looked like before the innovations. Spoiler alert: social fundraising was highly criticized. Let's dive in to understand why.
Examining Social Fundraising Before Conversational Messaging
If you do a quick Google search of Facebook fundraising, you'll find branded pages discussing how to start a fundraiser, a few guides for nonprofits, and a few direct criticisms of the platform. Let's focus on the third.
Facebook fundraising, and social fundraising as a whole, has been criticized for the following reasons:
It can be difficult to express adequate gratitude and build relationships with supporters. This is because Facebook only provides limited information about fundraiser participants and it can lead to an impersonal experience for both users who start fundraisers and those who donate to those fundraisers.
It can seem as though there are many unknowns with if and how donated funds make it to a nonprofit's account. For example, if a nonprofit doesn't follow up with or thank a user who started a fundraiser— something that can be difficult to do as Facebook doesn't notify you when fundraisers are started— how does that user know that the funds were received by the right organization?
For some nonprofits, Facebook fundraising may seem like a less impactful source of funds. Considering 25 – 50% of all fundraisers on Facebook end without raising any funds, it can seem like a waste of time to invest significant effort into the platform.
At one point, these criticisms may have been valid considering how social fundraising was conducted in the past. Nonprofits were instructed to build up their audience on social media and then direct that audience elsewhere, such as their website or email newsletter, to really engage with those supporters.
Facebook was simply seen as a middleman to true engagement, but not a platform to actually solicit gifts. Nonprofits would limit Facebook efforts to posts broadcasting updates across their entire audience, ads to increase participation in fundraising events and other activities, and checks they received from Facebook fundraising. They may have commented thank-you notes on fundraisers that raised a decent amount of funds, but few thanked 100% of their social fundraising supporters.
This isn't the worst strategy in the world— but it's also not going to result in strong relationships with social supporters or impactful, sustainable growth for your social fundraising programming. That's where conversational messaging tools come into play.
The Future of Social Media Fundraising & Messaging
According to the fundraising statistics on 360MatchPro, up to:
18% of donors who give online report that social media is the channel that most inspires them to give.
Of those donors, 56% say Facebook has the biggest impact on them.
Combine this with the knowledge that 18% of donors worldwide have donated to an organization through Facebook's giving tools, and it's clear that there is an audience on Facebook that's worthwhile to tap into. But, it's not enough to simply post on Facebook and acknowledge highly successful fundraisers.
Conversational messaging describes in-channel, one-on-one communications with your nonprofit's supporters. Rather than broadcasting a message to your full audience, you're speaking with individual supporters about their personal connection and engagement with your organization.
These are some of the benefits of conversational messaging on social media:
In-Channel Communications: Through our work at GoodUnited, we've found that up to 90% of the users who start Facebook fundraisers on behalf of a nonprofit are new to that organization or cause. There is a reason why they chose to interact with the organization through Facebook, and it's probably because it's a platform they're already comfortable using. By continuing to engage the supporter in-channel, on Facebook, you're staying in their comfort zone. These supporters may not continue to engage if they have to do so on a second platform.
Personalized, One-on-One Messaging: This type of messaging functions as a conversation between two people— so, you can adjust the topics addressed, tips provided, appreciation expressed, and opportunities shared depending on the individual. You can ask questions about the user's preferences and adjust accordingly, which both allows your team to collect data and the supporter to have a more enriched experience.
Ongoing Conversations: When you open up a one-on-one channel of communication, these conversations don't need to be tied to a fundraising event, campaign, or advocacy push. Use consistent communication throughout the year to share updates and simply check in with donors. This goes a long way in supporter management and ongoing stewardship.
You'll notice that these benefits are very similar to those of SMS marketing and text-to-give tools, which also shine due to their personalized and one-on-one nature. Both tools move toward the goal of building relationships with your supporters, rather than just raising a one-time gift.
How To Use Conversational Messaging in Your Strategy
When it comes to social fundraising on Facebook, two main tools stand out for conversational messaging: Facebook groups and Facebook Messenger.
For both options, you'll first need supporters to opt into communications with your nonprofit through the tool. There are a few different ways to do this:
Say thank you. When you post a thank-you on a user's fundraising campaign, invite them to connect with your nonprofit through Messenger or a dedicated Facebook group.
Use Facebook ads. Create an ad campaign targeting your nonprofit's Facebook supporters. Make the call-to-action of the campaign "Join our fundraising group!" and link directly to the group page.
Share the opportunity widely. Conversations, printed mailings, and posts— each is an opportunity to tell supporters about the new ways they can engage with your nonprofit via social media.
From there, it's up to you to use these tools to interact with your supporters. Here are a few ideas for conversational messaging through both tools:
Facebook Messenger: Share gratitude, encouragement, fundraising tips, and upcoming opportunities with individual supporters. You can answer their questions and help them overcome fundraising challenges, and ask your own questions to understand them better. Then, you can tailor your recommendations to match the user's interests.
Facebook Groups: Encourage participants to connect with one another, chat about their shared interest in your mission, and encourage one another to meet their goals. Check in with the group regularly to stimulate the conversation and ensure the messaging stays on brand for your nonprofit.
With all of this in mind, it's reasonable to assume this type of conversational messaging will be a large administrative lift for your team— especially when it comes to thanking each user who starts a fundraiser and carrying on continued conversations with them. As your social fundraising audience grows, this audience can quickly outpace your team's resources.
If these tasks seem a bit outside of your team's current capacity, consider investing in social fundraising solutions.
Wrapping Up
Just as you'd work with an SMS marketing and peer-to-peer texting services provider to manage your text-based conversational messaging, we recommend working with a social fundraising services provider to carry out the strategies in this guide.
Social fundraising service providers give your team the people, processes, and technologies needed to grow your social fundraising audience at scale. They'll help you understand, inspire, and grow your audience with custom automated messaging sequences that appeal to your unique social fundraising supporters.
From increased staff time to personalized experiences for individual users, social fundraising services are key to making the most of conversational messaging on Facebook and beyond.
---
Author: Nick Black – CEO of GoodUnited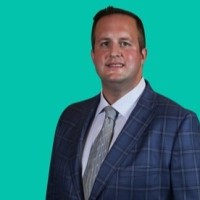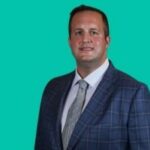 Nick is the Founder and CEO of GoodUnited, a venture-backed Software as a Service (SaaS) startup that helps nonprofits like Wounded Warrior Project, American Cancer Society, World Wildlife Fund create 1:1 relationships with their donors through the combination of data science and human judgement delivered in conversational messaging platforms. Nick's work with GoodUnited resulted in being named The University of North Carolina at Chapel Hill's 2017 Distinguished Young Alumnus.