Canvassing is your sure-shot way to bring your campaign to the masses and have a personal conversation with potential voters. The right canvassing software can help you avoid organizational hurdles in these efforts.
Here we list 17 reliable political canvassing software and apps to accompany your campaign from when you make walk lists to when you follow up with supporters.
Glossary:

Appending Lists- Adding names/numbers/emails, etc to your voter database after it has been uploaded to your software.

Canvassing- Direct contact with supporters or voters. Usually done by visiting houses, calling, or texting.

Dialer- Software or devices that automatically call phone numbers. Typically used when you need to call a long list of numbers.

Geocoding- The process of taking co-ordinates, address, or name of a place and plotting it on a map (e.g., what google maps do. We type in an address and the maps pinpoint the location with visualization, routes, and other details)

Heat mapping– A data visualization technique that uses two or more colors or hues to show density, intensity, or variables. In the case of political canvassing, a heat map can show a cluster of your supporters, a red/blue locality, etc.

Hot Button Issues- Issues that have emotional or personal attachment and can invoke immediate, intense reactions. Hot-button issues are usually controversial.

Peer-to-peer texts: Also known as P2P texts are messages between agents of an organization and an individual. Typically done using text messaging software.

TCPA- Telephone Consumer Protection Act. The federal statute that regulates telemarketing communications via voice calls, texts, and fax.

Turf Cutting- Creating routes in a particular locality for volunteers to canvass. This typically includes walk lists too.

Voter File- A voter file is basically the list of people who live and vote in your jurisdiction. In addition to names, the file contains other details such as an address, voting history, demographics, phone number, etc.

Voter Universe- The list of voters you need to persuade and supporters you need to convince to vote. This "universe" is then divided into different turfs. Each turf is canvassed by volunteers using walk lists.

Walk Lists– A list of names, addresses, and other details of supporters that volunteers use as a guide when canvassing. Traditionally, walk lists were on paper and had to be carried on clipboards. Now, canvassing apps and software have made the lists paperless and centralized.

Canvassing software for turf cutting and creating walk lists
1. L2 Political
If you thought creating voter lists was all about data crunching and thousands of monotonous rows, L2 Political will make you think again. Their walk lists and voter mapping give you a bird's eye view. Heat mapping enables you to see your most important prospects in terms of locations quickly.
Notable Features:
Define your "universe" or jurisdiction. A map will appear on your screen. Now select the demographics, vote history, behavior, and other such characteristics as suit your typical supporter.
Select multiple universes and merge them to get a comprehensive voter contact list.
L2 Political integrates with all mobile canvassing software. You can choose to export Excel sheets or DBF or CSV files if you prefer paper walking lists.
Purchase, sort, and analyze data with the same canvassing software for an easy campaign.
Integration with CallHub—a phone banking and text messaging tool—lets you import voter contact lists seamlessly and start remote canvassing right away!
Pricing: On Request.
Partisan status: Non-partisan.
2. GroundGame
Ted Cruz's voter canvassing strategy in 2016 was to target five personality traits of potential supporters:
Agreeability
Conscientiousness
Extroversion
Neurosis
Openness
Volunteers needed to understand where a supporter ranks on these metrics before opening a dialogue with them. The GroundGame phone app made this micro-targeting easy for volunteers.
It provided relevant voter information on phones (Android and iOS) and tablets and enabled volunteers to update survey responses in real time.
Notable Features:
Integration with L2 voter mapping and L2 voter data allows access to an exhaustive voter list.
Their phone banking and mailing lists allow you to call and leave a message if a supporter is not home when you knock. This can enable you to set up a suitable time for the meetup.
Create walk lists and cut turfs based on relevant demographics. Assign turfs according to the specialty of field canvassers.
Campaign managers can view the live locations of volunteers and monitor their progress.
Pricing: For monthly payment: The price starts at $128/month for data on up to 50,000 registered voters ($99 = Ground Game fee. $29 = L2 Votermapping). Subscription is a minimum of three months.
For annual payment: $1098/year. ($799 = Ground Game fee. $299 = L2 Votermapping)
Partisan status: Nonpartisan
3. Target Smart
Target Smart is a consulting firm that specializes in data and technology to help political candidates. Their database of over 200 million consumers across the United States helps you gather sufficient information for local to national elections.
Notable Features:
Collect demographic, financial, and lifestyle data about millions of voters in your jurisdiction.
ListBuilder is a canvassing software by Target Smart that allows you to get precinct-level election results, crosstabs, and cutting lists.
Target Smart also offers professional services like predictive modeling, strategic consulting, polling, and communications, thus letting you make the most of your voter contact lists.
The SmartVAN integration with NGPVan combines TargetSmart's voter file database to ensure the information you receive is updated, accurate, and intuitive to use.
The CallHub and TargetSmart integration allows you to bring in the right data from TargetSmart and run targeted calling and texting campaigns.
Pricing: On request.
Partisan status: Democratic Party and Democratic candidates.
4. Ecanvasser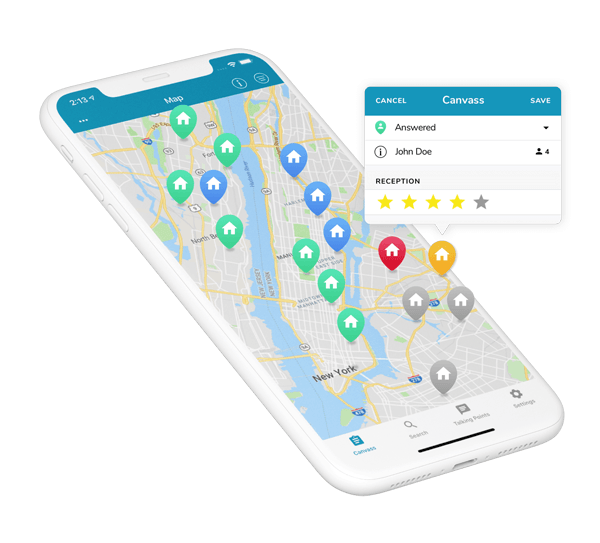 Ecanvasser offers a canvassing app for Android and iOS phones so volunteers can have all the information they need at their fingertips. The software also integrates with CallHub, so you don't just get canvassing software; you can also follow up with supporters over the phone or text!
Notable Features:
Cut the clutter in your voter database and let volunteers access only crucial information on their canvassing app. Ecanvasser enables you to set priorities with a drag-and-drop feature. Drag and drop fields such as voting history, employment status, phone number, etc. to see how it looks on the app.
Restrict and grant access to app functionalities for different team members, depending on their job profiles.
Volunteers get a map to guide them and easy-to-fill surveys for each voter. Track and analyze this data to check your canvassing campaign performance in real time.
Pricing: The starter pack with up to 2500 contact databases starts at $99 per month.
Partisan status: Non-partisan.
5. Advantage
Advantage is a voter database software designed to fuel your canvassing efforts with data-driven contact lists and grassroots activation services. The Lift feature lets you keep voters up to date and reach them across multiple channels.
Notable Features:
Tie together voter identification and issue advocacy to get supporters to vote for you.
This political canvassing software offers live calls and automated messages to reach out to voters remotely.
Advantage offers smart data management services like creating crosstabs, pre-survey parameters, and post-survey analysis.
Advantage's Lift feature sends reminders to supporters who have changed their address and are eligible to vote in a new precinct. If they click on the registration link, the canvassing tool gathers more information on the supporter to update your database. If they don't, Lift will target ads on social media to persuade them to register.
Pricing: On Request.
Partisan Status: Republican.
Related Reading: Tools for the Modern Political Campaign (top software)
6. TrailBlazer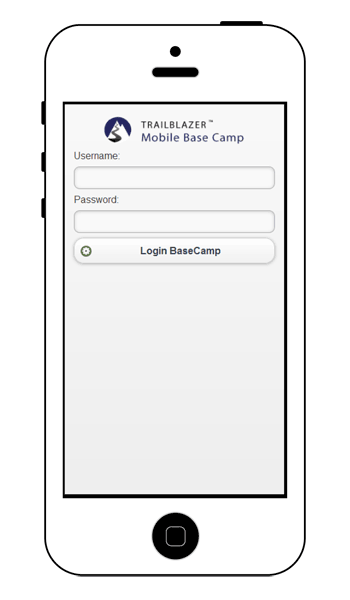 TrailBlazer is designed to remove the need for a canvassing clipboard. The software sends walk lists and voter databases on volunteers' smartphones and allows them to update information with a single click.
Notable Features:
Volunteers can keep track of which houses are canvassed and save some time by avoiding unnecessary repeats.
Volunteers can fill out surveys on the mobile app, updating data on hot-button issues and voting preferences.
TrailBlazer offers mapping and turf-cutting with geocode data set to the rooftop or the block.
Bad reception? Load your list ahead of time and get canvassing. The updated information can be uploaded when you reach a better-connected area.
Pricing: The price starts at $100 per month.
Partisan status: Non-partisan.
7. Walklists
Walklists is a canvassing software that pulls fresh data from selected jurisdictions and offers voter lists that best suit your supporter persona. And you can do it in just five simple steps!
How to use:
Filter voters based on demographics (age, gender) and vote history.
Vote history includes party affiliations, support for a presidential candidate(s), social issues, professions (healthcare, military, etc.), political ideology, pursuable/swing voters, and many more filters.
Once you filter in your voters, you can choose to purchase cell phone numbers, landlines, emails, or all three.
If you have the resources, you can extract this data and create your own voter lists. However, Walklists also offers to generate voter maps (at an additional cost).
Pricing:
| One-time purchase | Subscription |
| --- | --- |
| Price is determined by the number of rows of data. | A yearly subscription to this software gives you voter contact in PDF format + Electronic maps. |
| For the first 10,000 rows, the price per record is $0.035. You pay an additional $0.04/cell phone number and $0.075/email address. | No additional cost for the first 10 rows. For subsequent rows, the price depends on whether you provide geocoding or you purchase from Walklists. The price starts at $10.99 |
Partisan status: Not mentioned.
CRMs
Features
NGP VAN
NationBuilder
Crimson
For your data
Shows the location, progress, and other vital details of every canvasser in real time.
Scannable walk sheets enable campaigns to choose between paper or e-copies.

Crimson identifies and corrects duplicate or disparate data, so you get only a clean voter database to work with.
Voter data
MiniVAN- the native canvassing app syncs voter data to and from VAN, offering an exhaustive voter list to campaigns.
Upload new scripts, contacts, or canvassers while a campaign is in progress. Updates will reflect in real time.

NationBuilder relies on integrations with canvassing software like eCanvasser, Organizer, and FieldEdge to offer an exhaustive voter database.
Import existing precinct data or upload appends to update voter files.
Crimson simplifies data queries by allowing you to generate email lists with any combination of parameters. It alerts you of missing details or duplicates and allows the download of data as well as real-time tracking.

Unique features
Analyze trends to revise canvassing strategy, if necessary.
The turf-cutting feature enables you to gauge your best location prospects and target neighborhoods accordingly.
A dedicated compliance team and features to ensure human errors in campaign finance are never overlooked.
Integration with CallHub
Integrates with CallHub
Integrates with CallHub
Does not integrate with CallHub
Pricing
Starts at $45 per month.
If you pay annually, the price starts at $29 per month. If you prefer a monthly payment, pay $35 per month.
Customized pricing on request.
Partisan status
Democrat
Nonpartisan
Republican
Check out Qomon for its citizen relationship management, digital organizing, and fundraising tools. Among other political use cases, Qomon specializes in contact management for nurturing and engagement, door-to-door canvassing tools, and field reporting to streamline your mobilization and organizing campaigns.
Related Reading: Comparing NationBuilder Vs NGP VAN for Political Campaigns
Canvassing software for team management and monitoring
1. SalesRabbit
Door-to-door canvassing is a dynamic process that can require team members and managers to stay in touch frequently. Phone calls or group messages are always at your disposal, but they do not provide a centralized system to update scripts, walk lists, or turfs.
SalesRabbit does precisely that.
Notable Features:
Allows real-time personal messaging between team members. Keep your colleagues informed and motivated throughout your shift.
Team managers can send message blasts to volunteers. Live communication when volunteers are on the field can help canvassers update strategy on the go.
Personal and team messages can include images or other files too.
Stack and track lead by dropping a pin at their locations. You get all the relevant information, like contact details and addresses, on your phone. If it gets too chaotic, organize your way with the in-built route planner and appointment setter.
Campaign managers can transfer leads between different team members and even reassign groups. All changes will be updated live.
Pricing: SalesRabbit prices start at $348 per year.
Partisan status: Nonpartisan.
2. VolunteerMark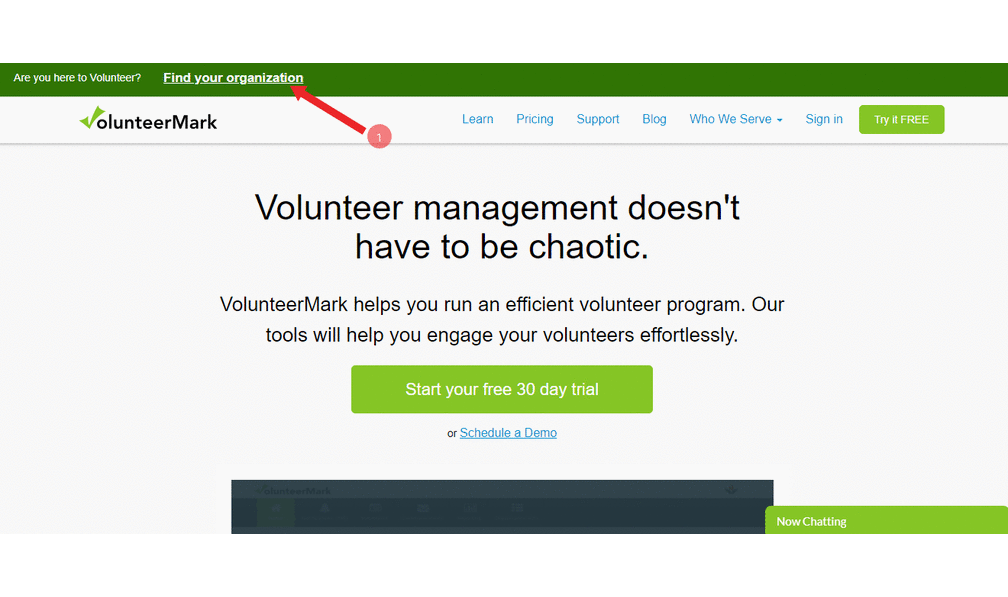 VolunteerMark is designed to enable volunteer outreach and recruitment for political campaigns. Once you begin door-knocking, this canvassing software will ensure easy personalization of accounts and communication between teams.
Notable Features:
Automated text messages and emails send timely reminders and event updates across the board.
Campaign leaders can schedule canvassing events for volunteers. Choose between one-time, fixed, or flexible timings for every canvasser.
Volunteers make and personalize their accounts to give people a better understanding of their skills and interests. These profiles will come in handy when campaign leaders assign events.
Pricing: Free for a team of up to 50 volunteers, one administrator, and three events per month.
Pricing starts at $34 per month for unlimited volunteers and unlimited events.
Partisan status: Nonpartisan.
3. Organizer
Organizer stays true to its name and helps you organize, manage, and monitor field canvassers efficiently. The voter list management software contains voter information, allows the creation of turfs and surveys, and gives you actionable efficiency reports.
Notable Features:
See canvassing results in real-time and hold canvassers accountable.
Their "smart surveys" help you create intelligent scripts and enable volunteers to have a natural and engaging dialogue with voters.
Volunteers can access turf maps and voter data on their phones or tablets, thus enabling all relevant information to be paperless and conveniently accessible.
Pricing: On Request.
Partisan status: Democratic and Progressive.
4. VolunteerHub
Timely, efficient, and clear interaction between volunteers and campaign managers forms the foundation of voter mobilization.
VolunteerHub will streamline this behind-the-scenes communication for an effective canvassing campaign.
Notable Features:
VolunteerHub integrates with Blackbaud CRM, with automated data syncing. Cut the clutter and administer your process without additional resources.
Set up user groups for different campaigns or turfs based on skill set, interests, and the number of volunteers required.
The Dynamic Campaigns feature is a single place to register volunteers and publish events–so essential updates and notices don't get lost.
Send reminders, updates, and notices to volunteers via email or text messages.
Pricing: Starts from $150/month + set up charges (billed annually).
Partisan status: Nonpartisan.
Remote canvassing software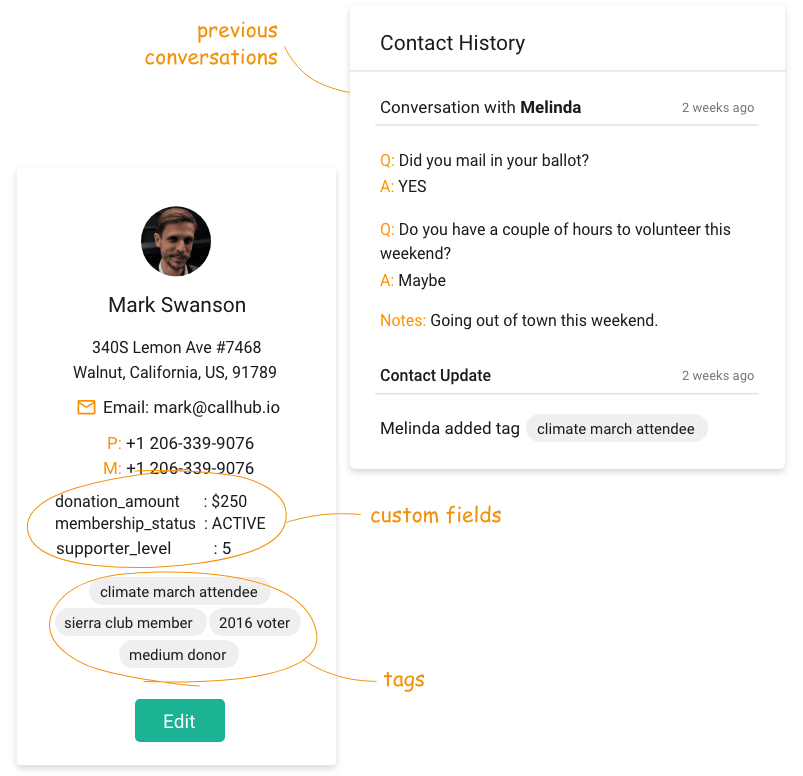 Campaigns are considering a move towards remote canvassing methods like phone banking to minimize social contact. Phone banking lets you have interpersonal conversations at scale. This method can be adopted when:
You want to reach out to a large number of supporters while maintaining social distance.
Some door knocks went unanswered, and you want to follow up.
You undertook door canvassing well before the elections, and you want to follow up.
Volunteers are distributed across geographies.
Notable Features:
Add unlimited volunteers, across geographies, with no additional costs.
Integration with CRMs/Tools like Blackbaud, L2 Political, NGPVan, Nation Builder, The Action Network, and Blue State Digital centralizes your data and reduces manual organization.
CallHub's callback feature lets you follow up with unanswered calls or reschedule calls if requested.
Choose from a variety of automated dialers according to your needs. Here are four dialers we offer:
Dialer Name
How it Works
Function
TCPA Compliance
Predictive Dialer
Dials numbers ahead of time. When an agent is done with a call, the dialer connects them to a queued and answered call.
This dialer is designed to increase volunteer productivity. Spend no time dialing and most of your time on calls.
No
Power Dialer
Set your dial rate between 1-3 and the automated dialer will dial as many numbers simultaneously.
Agents indicate they are ready for the call to prompt the machine to dial.
For canvassing campaigns where you cannot afford to not talk to supporters.
Set disposition to redial unanswered numbers so you don't miss a valuable voter.
Yes (you require a dedicated account that does not allow predictive dialing)
Preview Dialer
Designed for campaigns that have ample time to call all supporters. The Preview Dialer lets volunteers research a contact before initiating the call.
This software is suitable for deep canvassing campaigns where volunteers hold long, detailed conversations with supporters.


Yes (you require a dedicated account that does not allow predictive dialing)

Fast Click Dialer
One person is assigned the duty of only dialing numbers and organizing calls in queues. Only answered calls are connected to agents.
Political canvassing laws forbid automated or Robo dialers from calling mobile phones without consent. But a manual dialer like this one is legally allowed to do so.
To open a fast-click dialer account, get in touch with our team at https://callhub.io/talk-to-an-expert/.

Yes (available as a dedicated account that does not allow predictive dialing)
Collective Calling
The campaign manager uploads the contact list and assigns numbers to volunteers. Volunteers manually dial numbers from their own phones.
The advantage is that all relevant data about assignments and contacts is available on the screen while you call from the phone. Updates can be made live during the call.
If your calling list has more mobile numbers without written consent, our collective calling dialer is best suited for your phone canvassing efforts.
Yes
Pricing: Pay as you go.
Partisan status: Nonpartisan.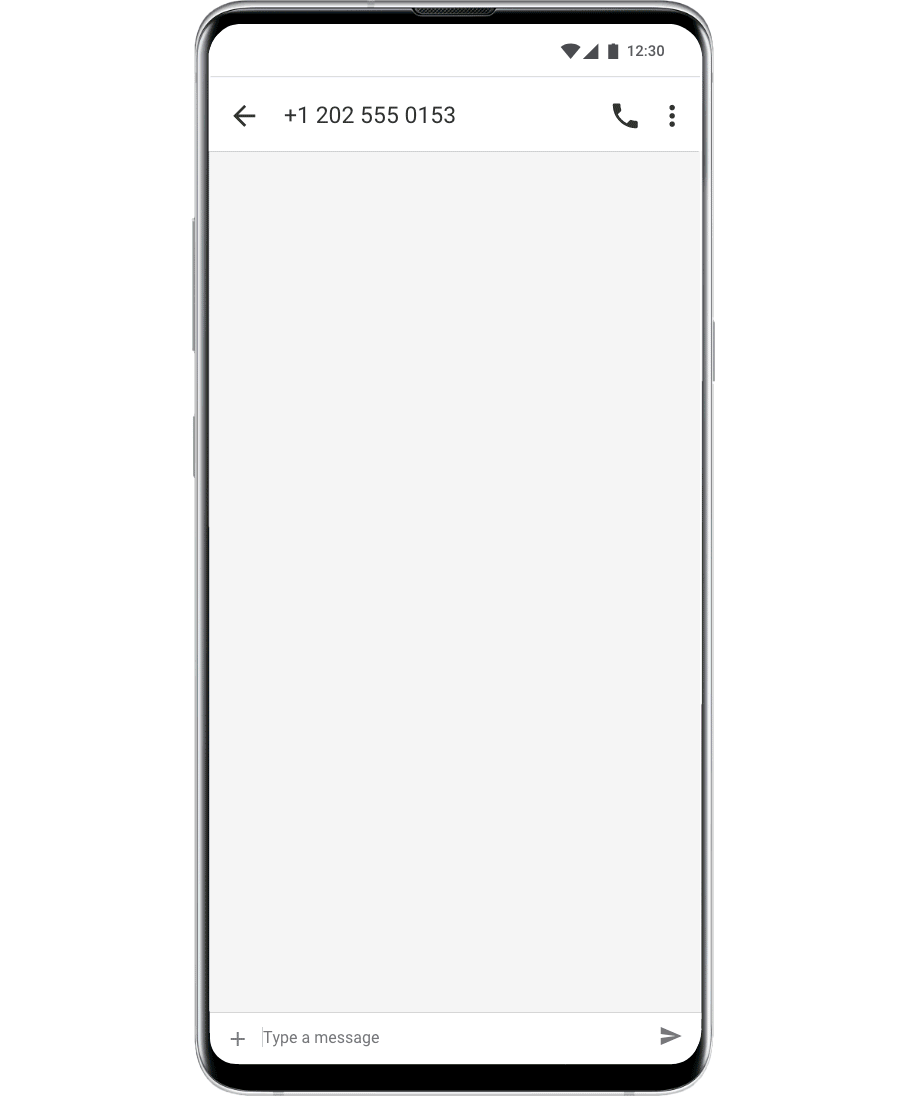 A 2017 study by vote.org showed that targeting supporters through two or more channels (like text messages and emails) had a considerable positive impact.
Our text messaging tools let a campaign manager reach out to supporters and potential voters with personalized and meaningful conversations at scale.
Notable Features:
Integrations with CRMs allow you to import valuable voter data easily. Create meaningful text templates for voter identification, persuasion, or GOTV efforts.
Add images, website links, videos, and more with MMS messaging. This makes your messages stand out and also provides logistical and other information to voters.
Send broadcast texts for reminders, event invites, and nudge messages to thousands of supporters who have opted-in with a single click.
Engage in one-on-one conversations with supporters through peer-to-peer messaging. Inspire action with positive, personalized communication.
Pricing: Pay as you go.
Partisan status: Nonpartisan.
3. DataFinder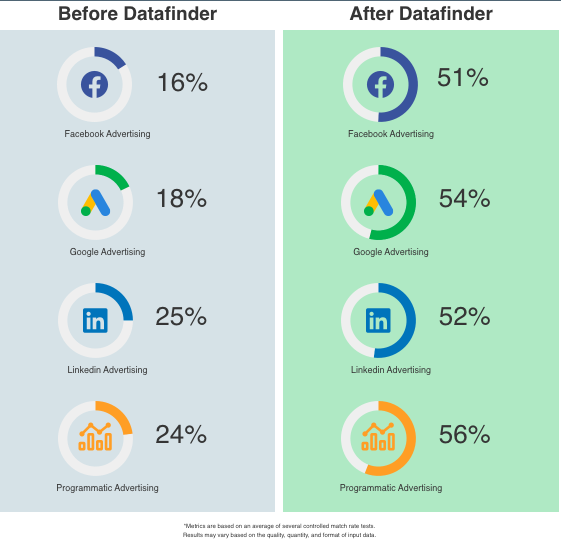 DataFinder believes that sending a message to audiences via multiple channels is a sure-shot way of enhancing support. The canvassing software will get your message across with
Social media posts
Emails
Phone calls and
Text messages
Notable Features:
DataFinder is suitable even if campaign managers are starting from scratch. Just a list of names and online addresses of your supporters is enough to get a campaign started.
Their Online Audience Builder feature will help you grow existing audiences into supporters. Combine it with their appending data tools to add email addresses and phone numbers as you acquire them.
Target your audience according to messaging and channel preferences—leverage suitable canvassing tools to ensure their vote.
Pricing: The minimum price is $99 per file. Check your estimated price here.
Partisan status: Nonpartisan.
The success of every canvassing effort depends on reliable, efficient, and trustworthy canvassing software. We hope these tools will drive your efforts to succeed.
Do check out CallHub's phone banking and text messaging tools for seamless remote canvassing this election season.
Feature Image: Michael Newman/Flickr