Automated dialer for teams that don't need to be rushed.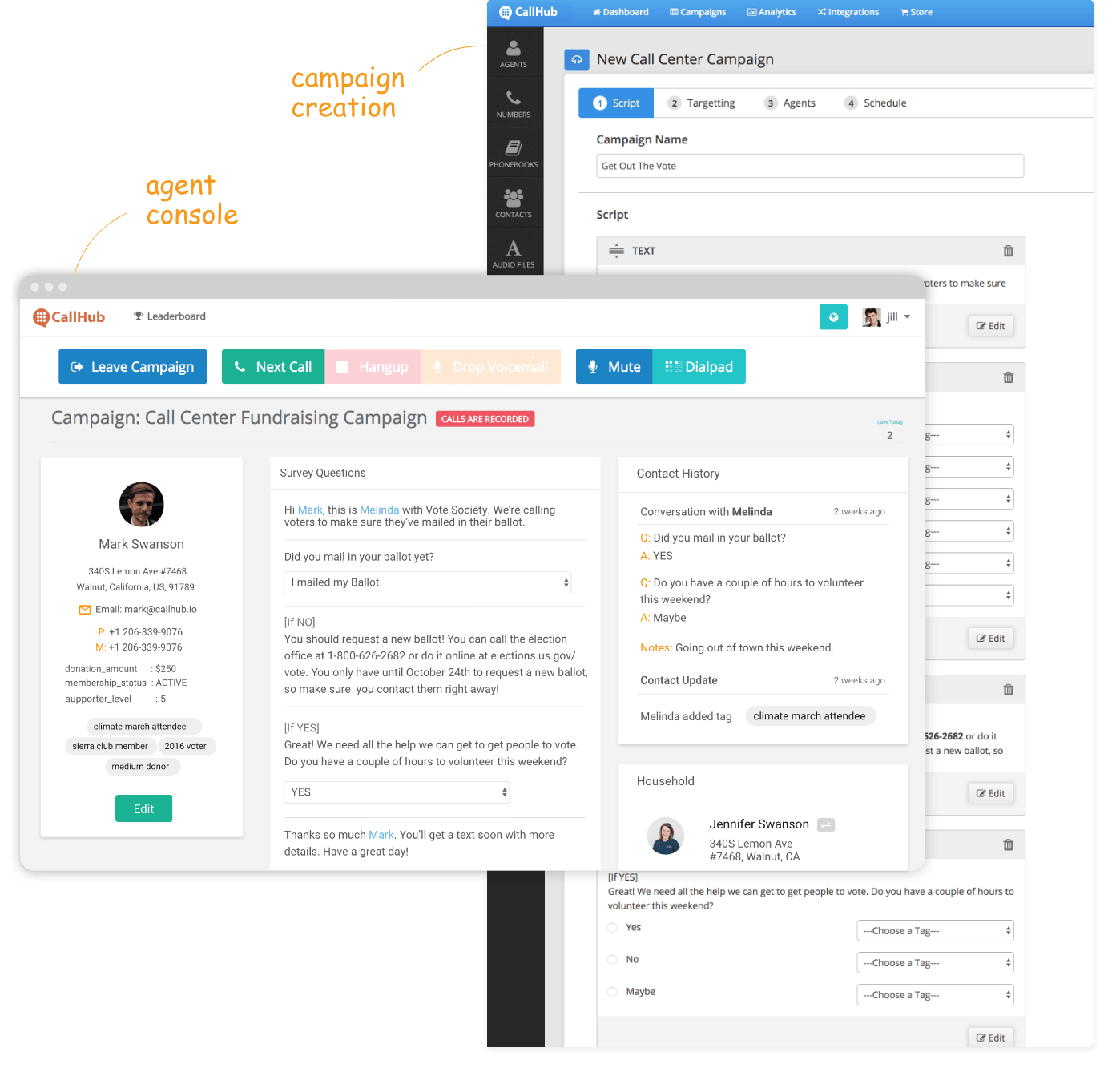 A Power Dialer is an automated outbound dialer that does the dialing for you while letting the agent focus on the live call at hand. Once the call is done, the agent has time to fill up the survey, enter notes and indicate that they are ready for the next call. The Power Dialer then dials the next person in the queue.
An agent can make about 45 dials per hour and expect to have 25 calls. Significantly faster than manual dialing.
Allow calling agents to record notes on the interactions, and fill in survey responses in the CallHub interface.
Our CRM integrations mean any interaction data and survey responses are synced back to your database.
The power dialer is convenient for sales teams who want to reach every contact on their list, and advocacy and political groups that need to fundraise and for campaigns where the cost of not talking to a contact is high.
How does a Power Dialer work?
The Power Dialer calls every number on your list sequentially. Once an agent marks the survey form, they can click a button to move on to the next call.
Since the Power Dialer dials the next number only after the previous call ends, contacts do not encounter the short 1-2 second pause after pickup that can occur with a Predictive Dialer.
Run a Power Dialing campaign
Try it free. No credit card required. Instant setup.
Advantage of CallHub's cloud-based Power Dialer
Depending on time, budget and type of conversation you want to have, choose between Power Dialer, Predictive Dialer and Preview Dialer.
Track the progress of your Power Dialing campaign with in-depth call metrics, daily reports and stats on agent performance.
Recruit additional agents without worrying about the cost. We don't charge for agent seats or contacts.
Cut down on the device cost using the mobile app
Tap into the Millennial and GenZ resources who prefer using an app to make calls. By eliminating the need for extra devices and expanding your workforce, scale your campaigns and improve your ROI.
Get more people to pick up their phone
Call back at the right time
Schedule a more convenient time to talk if the contact is busy. CallHub automatically dials them at the scheduled time.
Reach people from a local number no matter which part of the world you call from.
Drop a pre-recorded voicemail with a click when you reach an answering machine.
Ensure high-quality conversations
Personalized scripts and surveys
Personalized scripts with built-in surveys make it easy to have authentic conversations while recording responses of the call. Results are synced with your CRM.
View history of interactions
Agents can view the details of past conversations with the contact over voice and text including call logs, survey responses, tags and notes
Campaign managers can join live calls to guide training sessions or record them for later.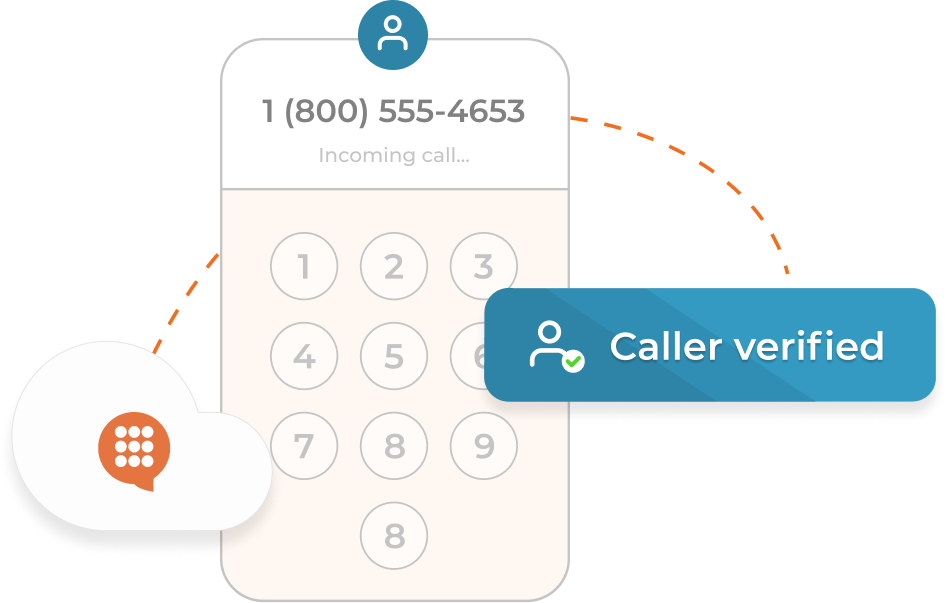 Increase Your Answer Rate using Validated Phone Numbers
CallHub is now SHAKEN/STIR compliant
Now run calling campaigns on CallHub with a validated and attested number. Get a 'Caller Verified' badge and improve your answer rates.
Integrations tie it all together
Connect with the software you use every day. Integrations with popular CRM software like NGP VAN, NationBuilder and Salesforce keeps your lists, surveys, tags and custom fields synced in real-time.
What about people who don't pick up their phone?
Follow-up with a text message.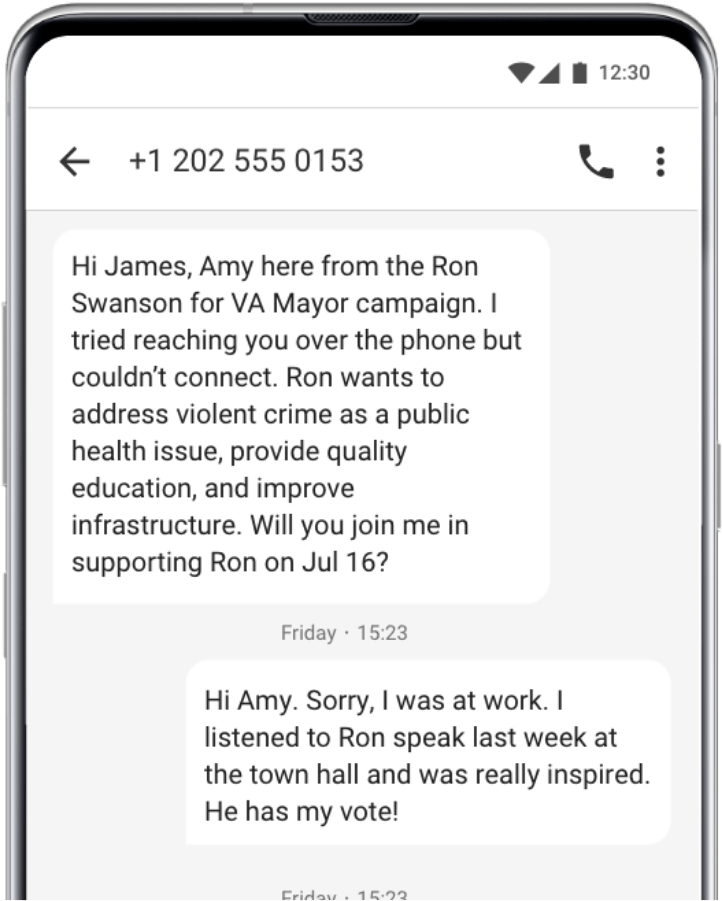 Want to reach a large list quickly?
The Power Dialer is best suited for use cases where you want to make sure you reach every contact on your list. The alternative for large lists where accuracy is not an issue is CallHub's Predictive Dialer.
Learn how organizations are using CallHub today
How Democrats Abroad helped drive 300% increase in overseas voter turnout with phone calls
Democrats Abroad created a distributed campaigning model for volunteers around the world to call more than 150,000 members spread across 190 countries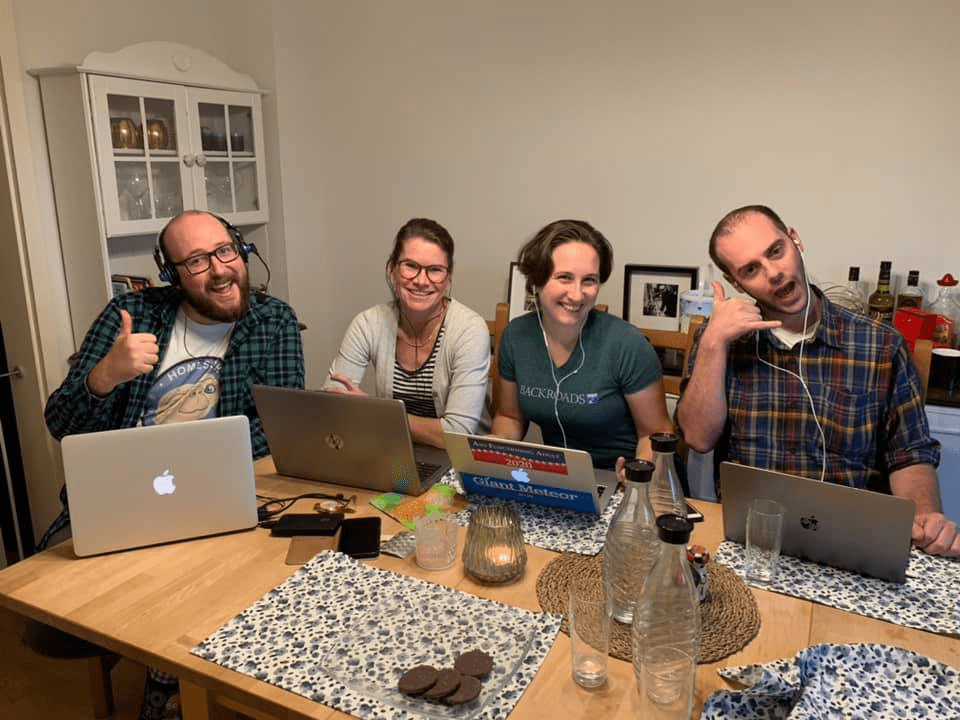 OFC personalized the calling experience and improved turnout by 70% using CallHub
3000+ of the world's biggest organizations trust CallHub for engagement




Try CallHub's Power Dialer
Try it free. No credit card required. Instant setup.