Dynamic caller ID for the Call Center
April 17, 2017 - 3 minutes read
Last October, we released a brand new plugin called Dynamic Caller ID. This free plugin lets you rent a block of numbers that are related by area code to the phone book you are calling. When running voice broadcasting campaigns, CallHub dynamically picks the closest phone number by area code to the contact and sets it as the caller ID!
Read more about how local presence dialling improves your answer rates.
How does CallHub dynamically choose a caller id for a contact?
When you start a campaign, CallHub analyzes all the contacts from your phonebook and rents a unique number from every state. The logic by which we rent numbers is:
Check if number is available for the state capital, then rent it. Else,
Check if number is available for the largest city in the state then rent it. Else,
Check if number is available for any city in the state the rent it
Since then, we've seen many of our American, Canadian and British voice broadcasting customers benefit from this pretty nifty plugin. That's why we've decided to extend it to other products and countries too.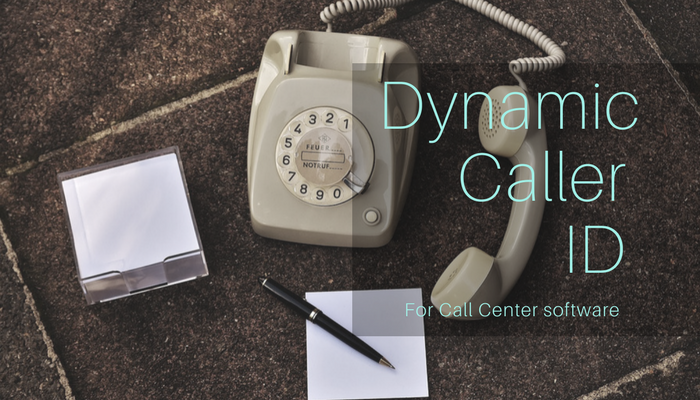 Dynamic Caller ID for Call Center software
Running a nationwide calling campaign and want to maximise your outcomes? Take advantage of dynamic caller ID and keep up a local presence when calling your supporters spread across different states. You can increase the number of contacts who answer the call and you'll also see a rise in the transfer rates! If you're already doing something like this but manually, this plugin is for you!
Dynamic caller ID comes to Australia
Australia! Sorry we took so long but now you too can take advantage of local presence calling for your outbound call center or voice broadcasting campaigns! We've opened up dynamic caller ID for our favourite Aussie customers and from today in a single campaign, you can call contacts that don't necessarily live in the same area codes without compromising on answer rates. Give each contact the comfort of receiving calls from their own area. This would work perfectly for GOTV campaigns or phone survey campaigns where it's not only important that they pick up but also that the contact relates to you due to your vicinity to them.
How to on setup dynamic caller ID for your campaign
Australia
,
Call Center
,
dynamic caller id