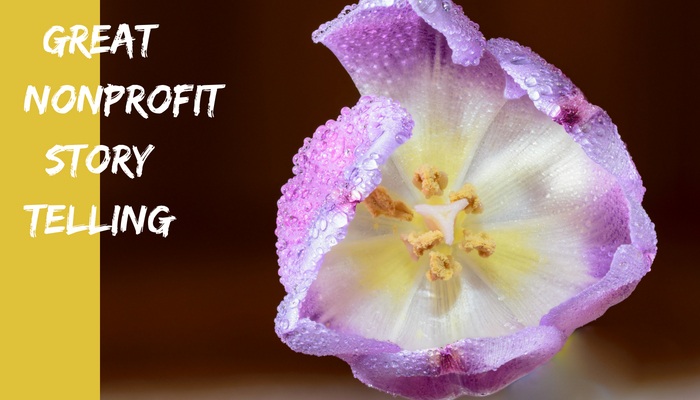 Storytelling works great for nonprofits as showing the impact you've made on someone's life is stronger when you have an authentic and compelling story to back it up. No numbers, no statistics, but instead, words, images, and videos to portray them. With effective storytelling, you not only solidify your current supporter base but also reach out to a larger and untapped set of people by moving them with your work.
The keyword for nonprofit storytelling is emotion. It is absolutely essential for you to make an impression and strike a chord with the people watching or reading your story. In other words, it's about appealing to the humanity that is intrinsically within all of us. But of course, with all significant things, nonprofit storytelling is easier said than done.
While some organizations are okay at it, others do a fantastic job of weaving and crafting one. In this article, let's look at some examples of exceptional nonprofit storytelling.
Examples of Great Nonprofit Storytelling: Charity: Water
Charity: water works towards providing clean water to those in need with the help of donations and volunteers. Written from a volunteer's perspective, this story describes a well installation in Rwanda and tells us how the introduction of clean water would change the lives of a young boy, and all the villagers forever.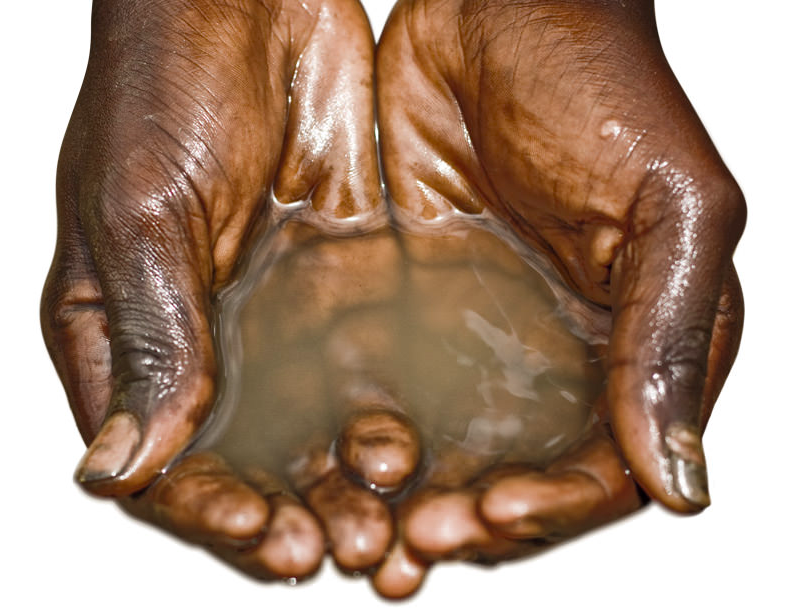 Credits: Esther Havens
Why it works: This story is written in a simple yet engaging manner and provides several high-quality photographs of the boy, the other villagers, the borewell pump, and of new-found clean and hygienic water. Focusing briefly on the experience of a young teenager, anyone reading this article is moved by how people struggle for commodities that most of us simply take for granted. What is especially nice about this piece is how it incorporates the impact made on the villagers and the volunteer herself as well.
Read Next: The perfect nonprofit storytelling approach to create effective messaging that drives action
Examples of Great Nonprofit Storytelling: Team Rubicon
Team Rubicon is an organization consisting of military veterans, medics, and volunteers who aim to provide support during the time of natural disasters. This video shows us how Team Rubicon, with help from the North Texas Honda Dealers assist victims of Hurricane Harvey in Texas by doing chainsaw work, etc while also expanding its Operations Centre in Dallas.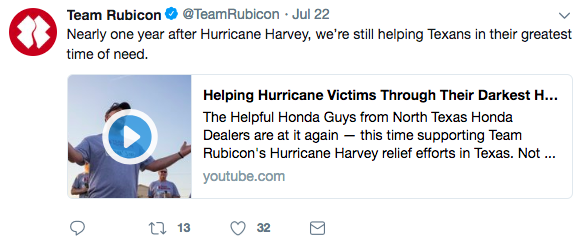 Why it works: By displaying powerful imagery of the wreckage caused by the hurricane, this video shows us the extent of the terrible damage and the loss of livelihood for millions in Texas. This sense of inclusion with the two organizations coming together to better people's lives is what forms the heart of the video. Storytelling doesn't have to just focus on people affected (although, of course, they are the centerpiece of your story); it can also view actions through the eyes of organizations and their heartwarming collaborations along with the gratitude shared between them.
Examples of Great Nonprofit Storytelling: Feeding America
Feeding America's mission is to end hunger by providing food throughout America with the help of food banks. This blog piece (and video) tells us the story of Lamont, a former cable company employee. After an unfortunate accident, he was unable to return to work and provide for his family and had to start visiting a local pantry to get food. But after volunteering, his life changed when he was promoted to director and was able to help others.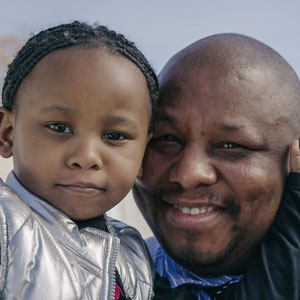 Credits: Colleen Callahan
Why it works: "One thing you want to never do is be able to not provide for your family" – this quote from the video tells us how humiliated Lamont felt when he had to visit a pantry, but he also talks about how feeding his family was more important than personal pride. The article and video are both short, but show him as a person in need, and this multi-channel approach is extremely effective in creating an emotional and inspiring story. The story path followed is: a man with a family and a steady job undergoes an accident and has to ask for help but he then works harder than before and ends up helping others. A storyline oft-used, and yet so relatable and heartwarming.
Examples of Great Nonprofit Storytelling: Habitat for Humanity
Helping families build and improve their homes, Habitat for Humanity is a nonprofit which believes in affordable housing for all. This story focuses on an 81-year-old man named Walter who didn't have a bathroom in his house, and had to use an outhouse; quite unsuitable, especially for a man of his age. When Habitat for Humanity heard about this, they built a bathroom for him- replete with a 'good size' shower with grab bars and a shower seat.
Credits: Habitat for Humanity
Why it works: With a strong introduction, the story immediately pulls you in. We're given insight into Walter's life, when he talks about his past, about his family and his different jobs. What is affecting to read is how he gushes about his new bathroom and the staff from Habitat who were so nice to him; you unconsciously end up rooting for him. This story also takes three perspectives into account; Walter's, his daughter's, and Southern Crescent Habitat's CEO's outlooks on the story. This makes it more touching to read, and paints a fuller picture of him and his situation.
Examples of Great Nonprofit Storytelling: One Girl
One Girl is an organization which focuses on educating girls across Africa. Featuring twins Val and Vess, this story tells us how, for their birthday, these girls decided to donate money to One Girl instead of buying presents. They also encouraged their friends to donate instead of buying birthday gifts.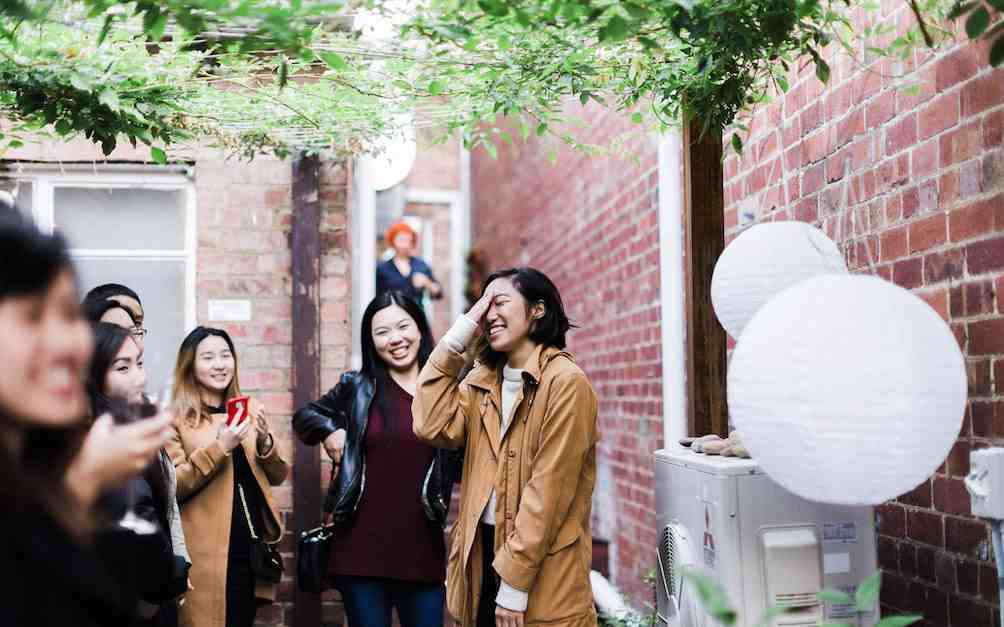 Credits: Ernest Lew
Why it works: Although the piece isn't too long, it captures your interest with the use of bright and candid photographs. The central theme is evident too – the twins are well aware of the abundance they live in as compared to girls and other people in Africa, and wanted to donate money. Inclusivity is also focused on as the money was raised by their friend circle who attended the party. It works on an emotional level as it shows us that people are aware of the inequality and poverty that is rampant in the world, and in their own little way work towards bettering our planet.
In a long and diverse list of touching nonprofit storytelling, these are just a few examples. We hope that by reading this article, your nonprofit too joins that list in creating compelling and visually affecting stories.